Although the live sports landscape has evolved quite a bit over the last few months, the Pac-12 football conference still managed to have quite the season. Last Friday night, the University of Oregon competed against the University of Southern California for the conference championship title.
A3 Visual is the proud official signage sponsor for USC Athletics, which includes the iconic Los Angeles Memorial Coliseum. For the Pac-12 Championship game, the USC Trojans had a home-field advantage and played on their own turf in Southern California.
ABOUT THE GAME
Although the playoff was originally scheduled between USC and Washington, rising coronavirus cases among the Huskies team prevented them from competing for the title. As a runner-up, Oregon joined the Trojans for the championship game. Consistently ahead for all four quarters, Oregon clinched the championship title and won the conference game 31-24, securing a back-to-back win after their victory last year.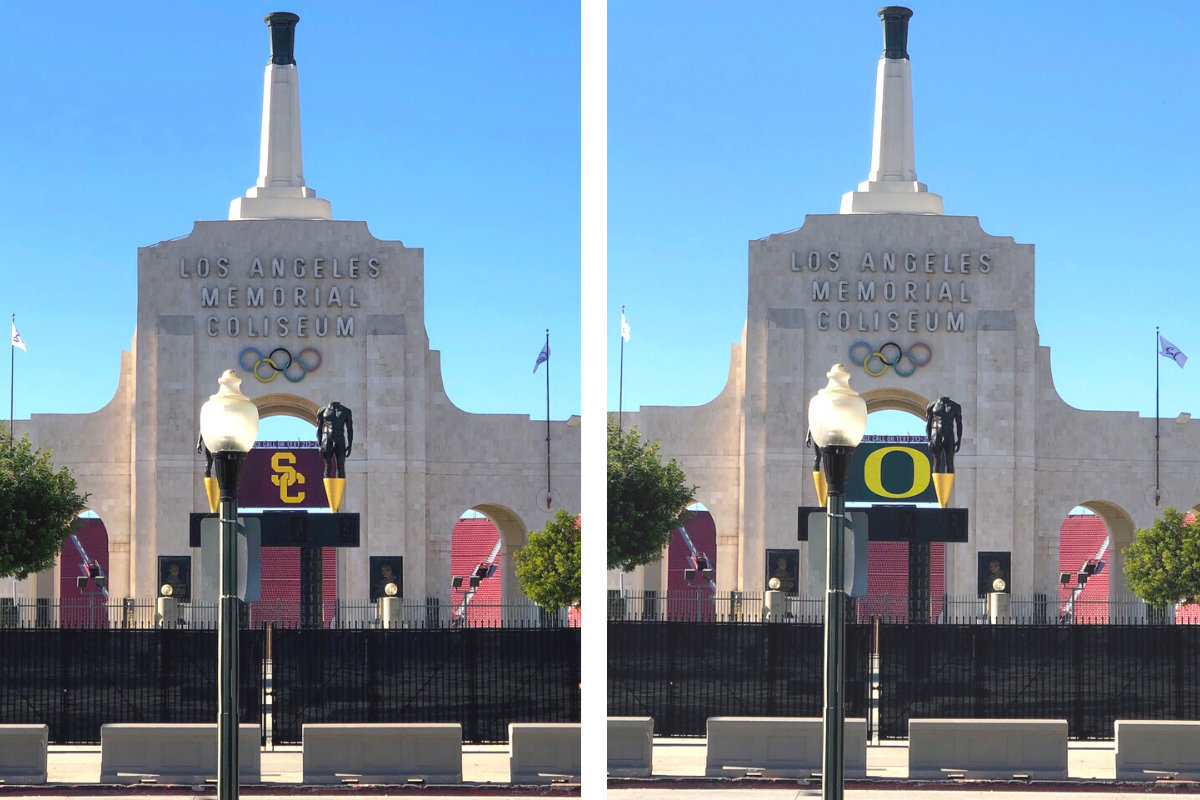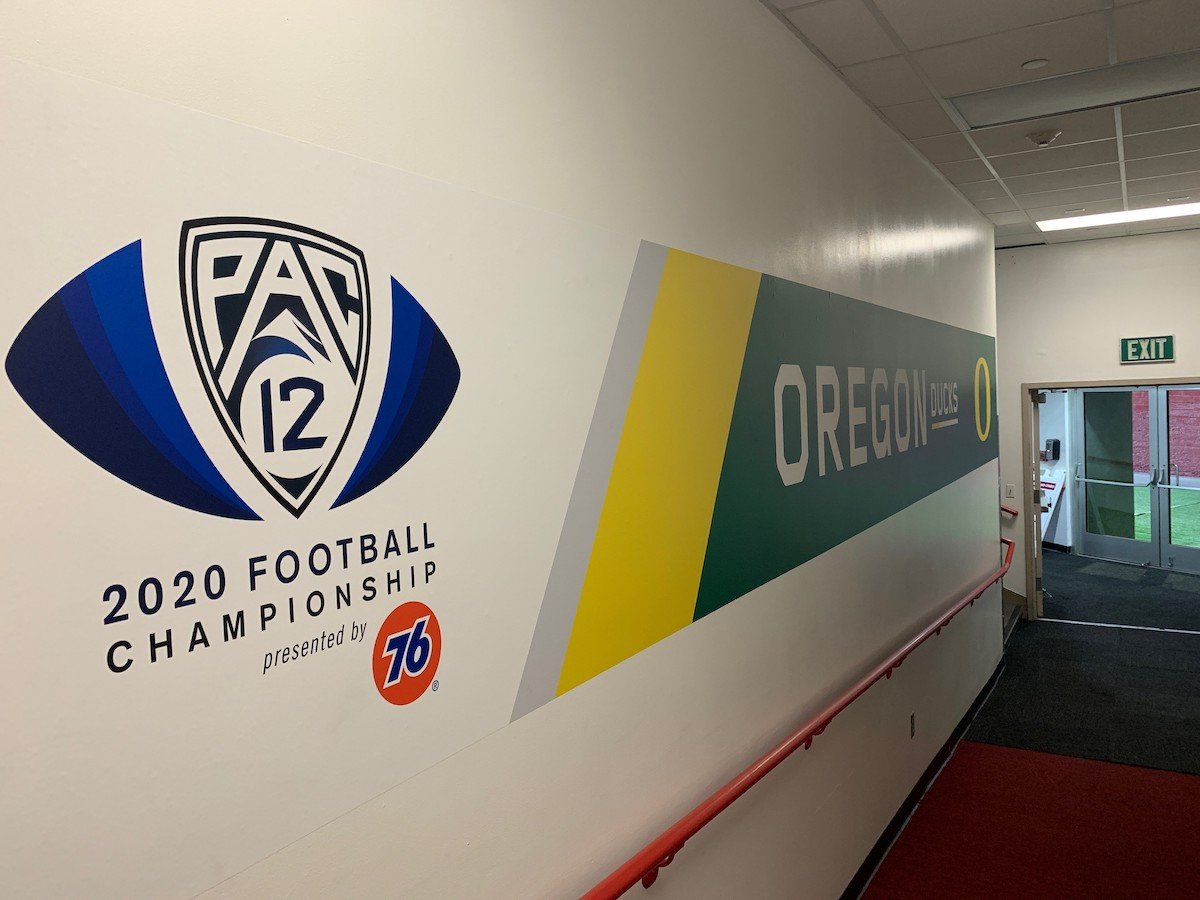 A3 VISUAL AS THE OFFICIAL SIGNAGE SPONSOR FOR USC ATHLETICS
As the official signage sponsor for USC Athletics, A3 Visual installed a variety of large-format banners throughout the stadium. From sponsorship seat covers to barricade graphics, wall decals, welcome banners, and more, our team incorporated a number of materials to help showcase the USC Athletics brand.
A3 Visual also worked with the University of Southern California to facilitate their custom fan cardboard cutout program. From designing the online marketplace to fabricating and installing each individual cutout, A3 Visual is proud to play a role in helping to enrich the Trojan fan experience.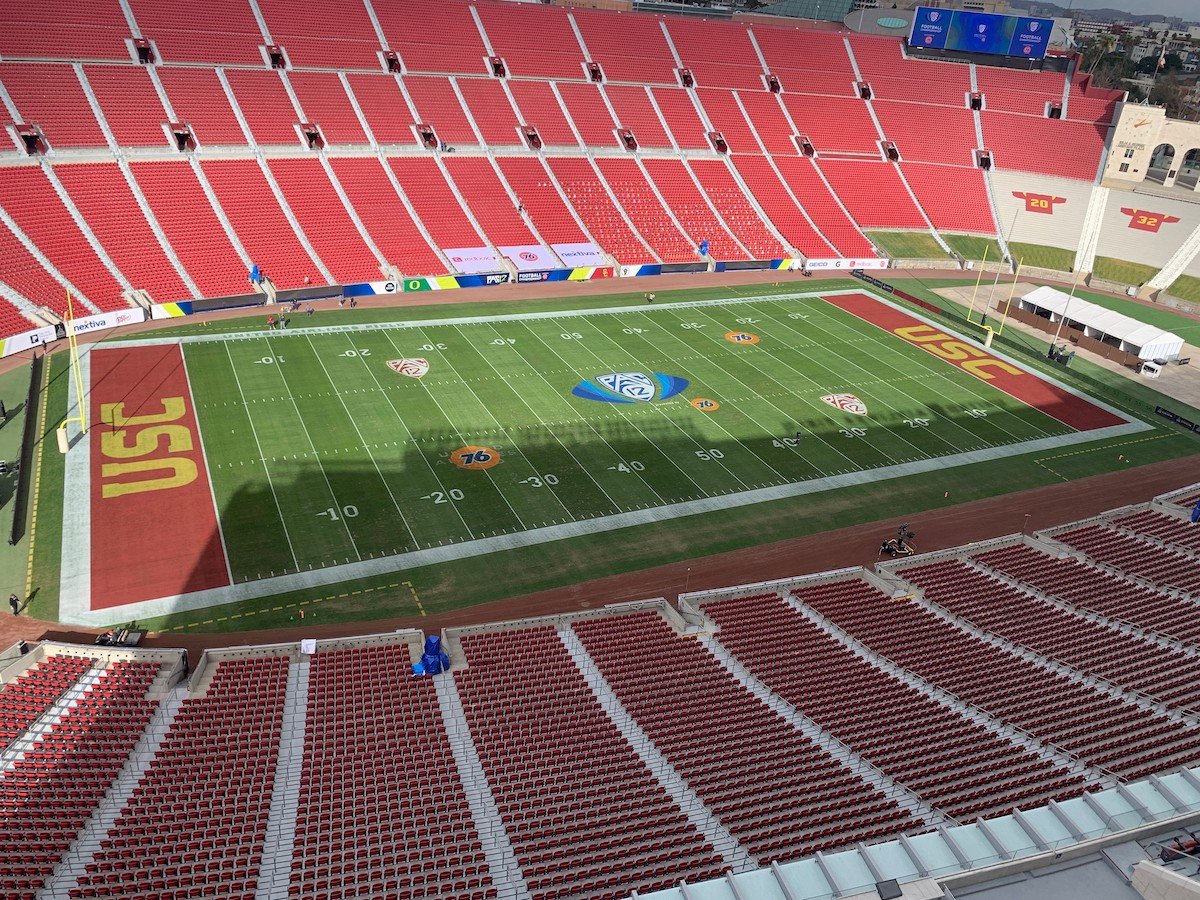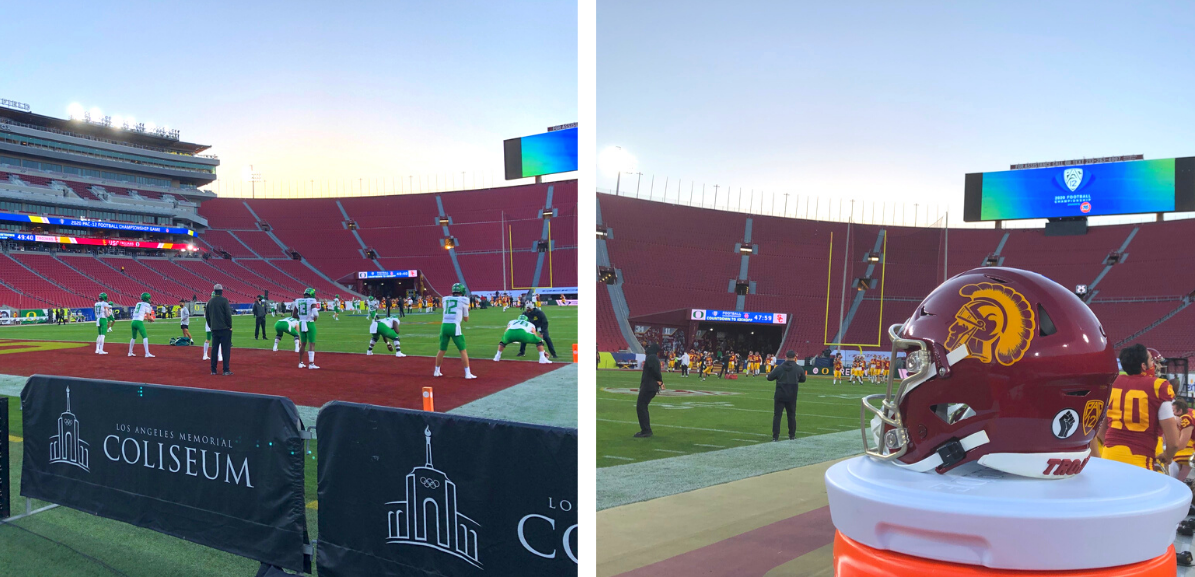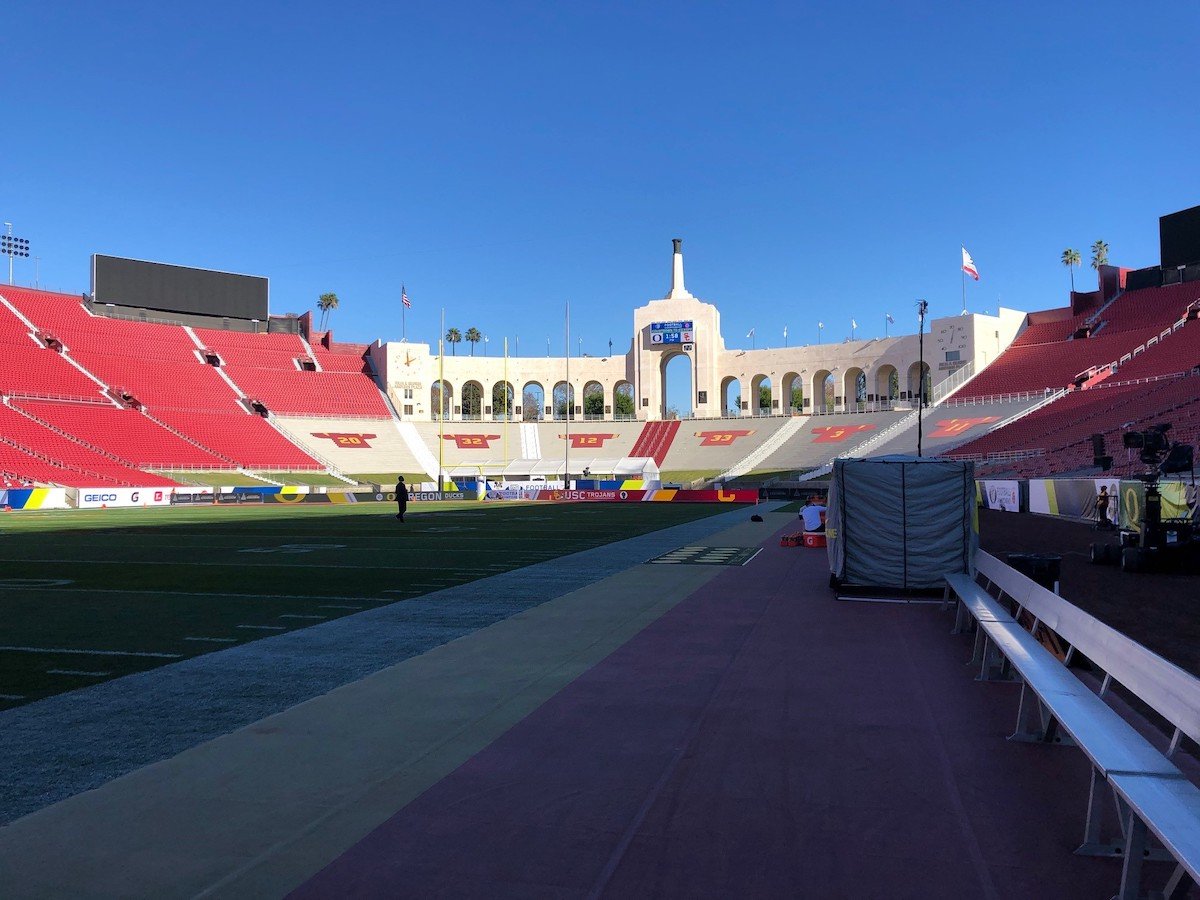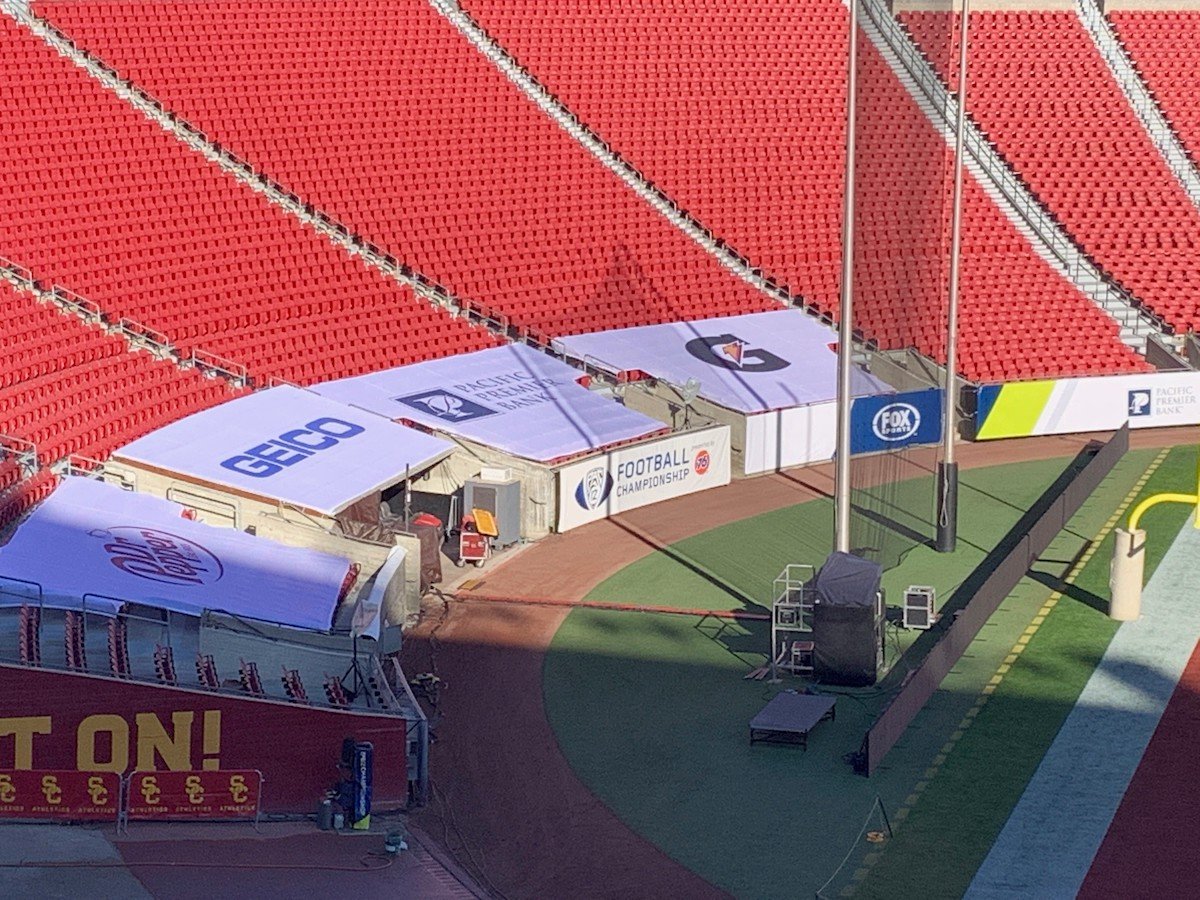 SPORTS GRAPHICS IN 2020
It's no secret that 2020 has majorly disrupted the live sports industry. From professional leagues to collegiate teams, the 2020 sports season has been unlike any other. From finding new purpose for empty stadium seats to developing new technology that helps fans stay connected, A3 Visual is working hard to keep the experience at the forefront.
And as players and fans continue to find new ways to bring entertainment and sportsmanship back to the field, we're excited to continue working with some of the most talented teams and athletes across the country.