It's officially awards show season, which means our team at A3 Visual has had a busy past few weeks preparing for the festivities. Over the years, we've had the opportunity to work with some of the largest companies and organizations in entertainment to produce show-stopping installations for in-person events and ceremonies.
We recently activated a red carpet installation for the Academy of Motion Pictures Art and Sciences, in conjunction with long-time Oscars red carpet producer Joe Lewis, showcasing the guests attending this year's Academy Awards. Hosted at Hollywood's iconic Dolby Theatre, this larger-than-life event is one of the most anticipated nights in entertainment. We produced a wide range of print materials for this year's awards, from banners to decals.
A STAR-STUDDED EVENT CELEBRATING HOLLYWOOD'S FINEST
This year marked the 94th anniversary of the Academy Awards, complete with big-name nominees and winners including CODA for Best Picture.
Winning across a number of different categories, CODA (the acronym for "Child of Deaf Adults") shares the story of Ruby, the only hearing person in her deaf family. Troy Kotsur, who won this year's award for Best Supporting Actor, was cast as the father, Daniel Durant as the son, and Marlee Matlin as the mom. All three are deaf. Emilia Jones was cast as Ruby, and spent six months studying sign language in preparation for the role. CODA is one of the first films of its kind and has helped redefine the boundaries of what is possible in Hollywood.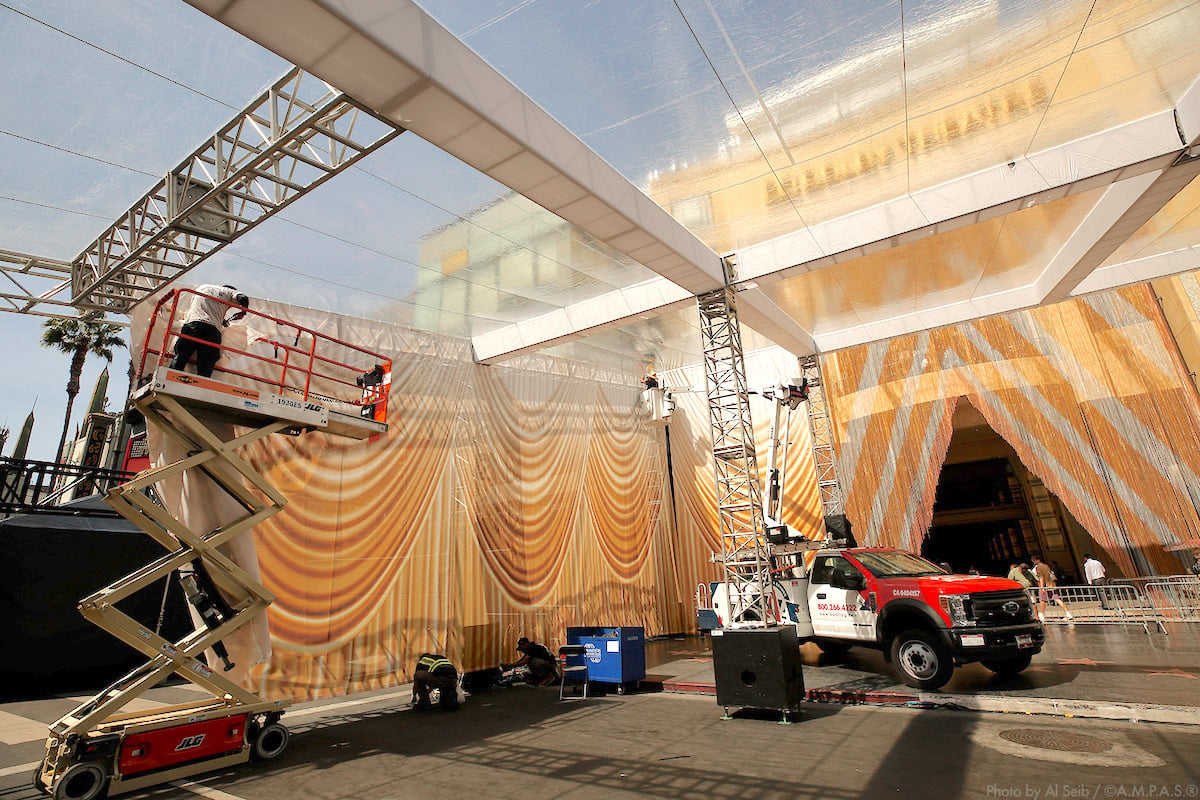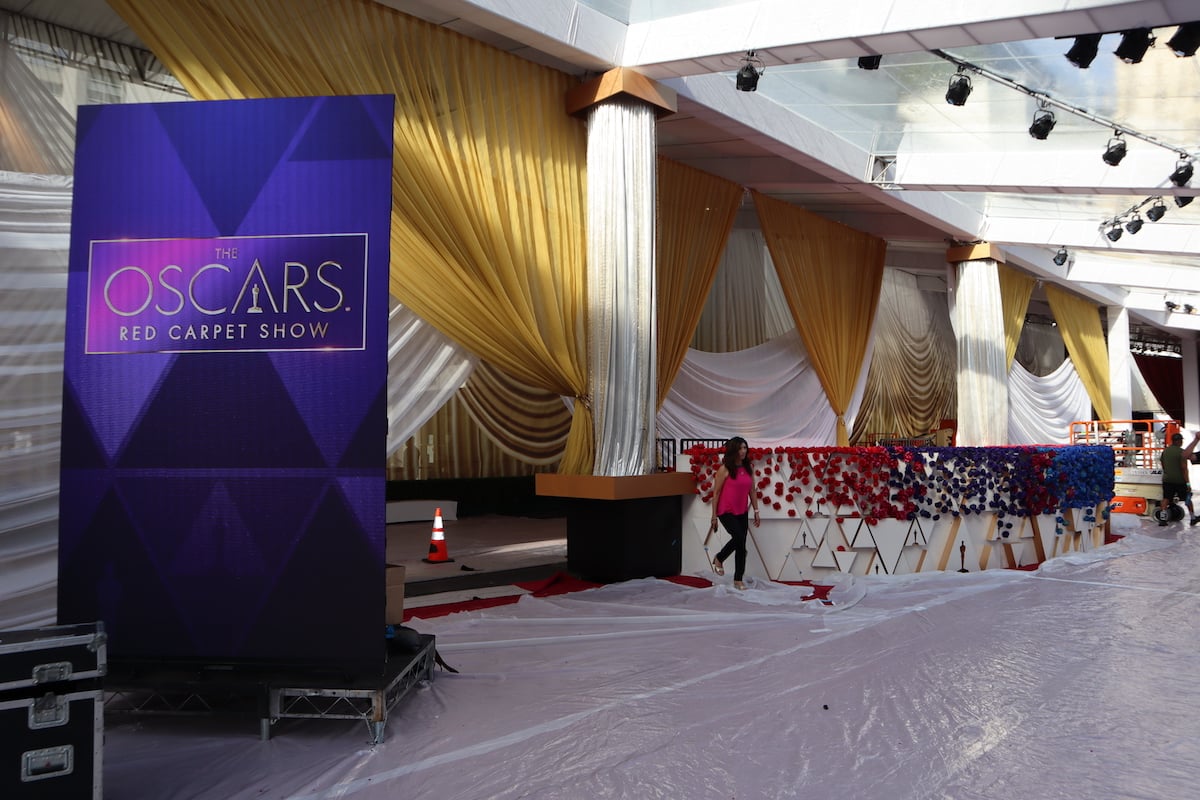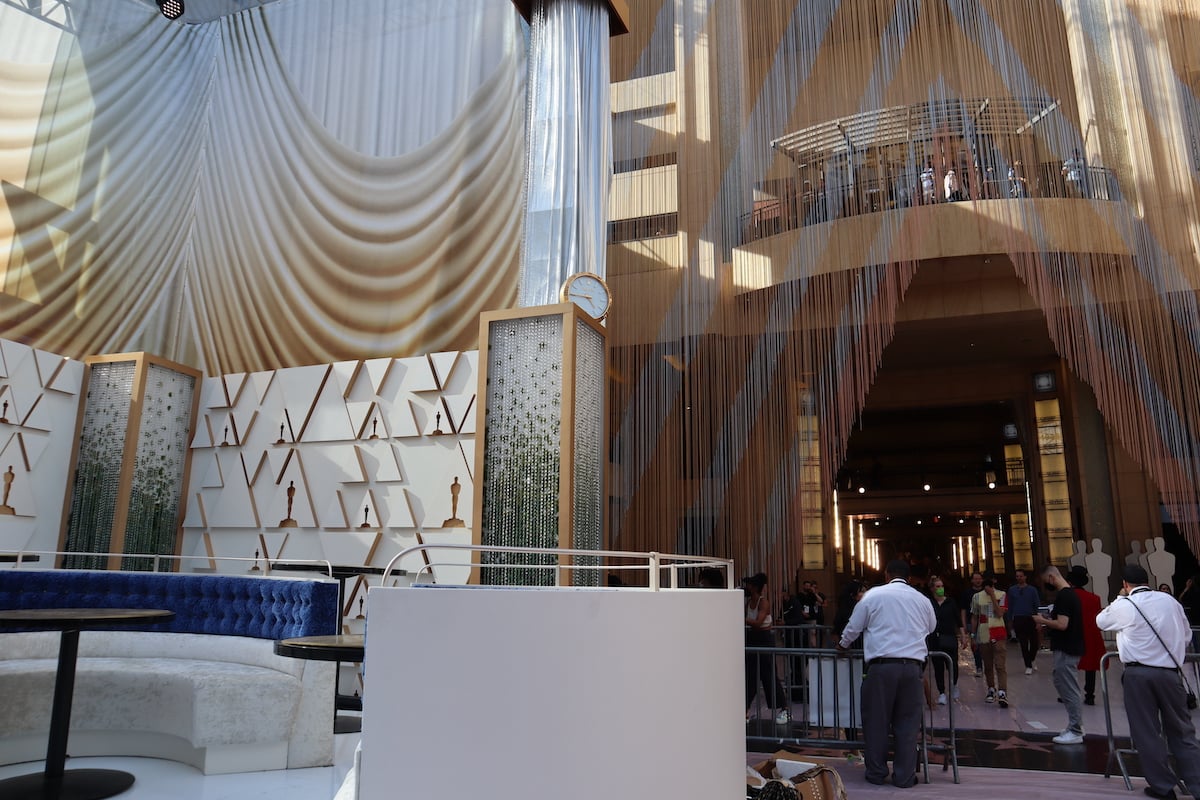 A3 VISUAL'S RED CARPET ACTIVATION FOR THE OSCARS
For the past several weeks, our team at A3 Visual has been producing and preparing print materials for the Academy Awards red carpet. From oversized truss mesh banners to store and window cover-up decals, UV-printed backdrops, and more, the scope of this project spanned much of the exterior of the venue. Not only did our work include the installation of all print assets, but also the swift overnight removal as well. For surrounding TV-visible storefronts and retail locations, we covered any existing signage and branding to ensure the audience's focus was on the red carpet itself. Spanning hundreds of feet long and with a massive press and media presence, it was important to present a cohesive and uniform red carpet experience without the influence of other brands in the background.
Underneath the main truss structure, we installed a series of thematic mesh backdrops featuring whimsical curtain designs that tied into this year's theme. These banners were accented by additional curtains and draped fabric to give a sense of depth and dimension. Bright pops of gold and red helped elevate the entrance of the venue as guests made their way inside.
We also produced a durable frame structure that showcased both the Oscars and Dolby Theatre logos, providing an additional photo-op for press to capture stars attending the event.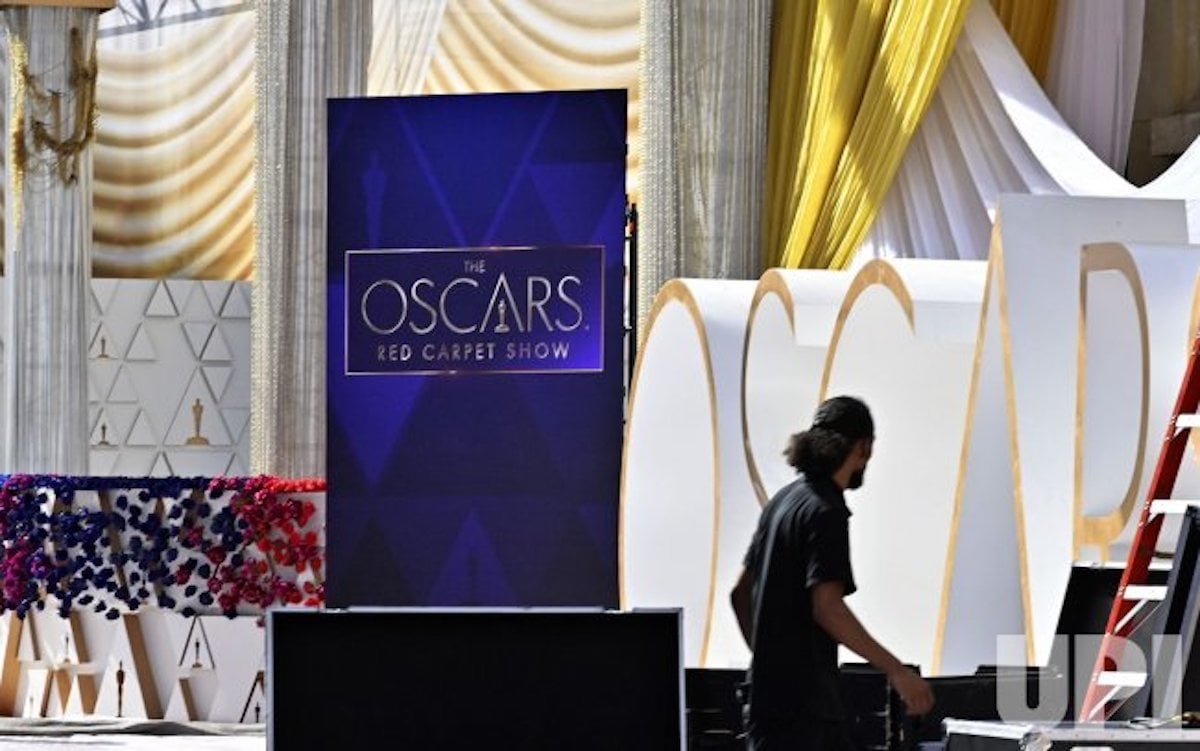 PRESS BANNERS AND TEMPORARY BACKDROPS FOR LIVE EVENTS
Whether it be for a night out in Hollywood, a new product launch in San Francisco, or a professional sporting event in Miami, live events offer an opportunity for brands and organizations to bring people together. Especially true for venues hosting large numbers of guests, the entrance is everything. We work closely with our client partners to ensure attendees—and media—can take full advantage of an event's press coverage. Banners and other temporary backdrops, structures, and decals instantly transform a space and help bring it to life. By incorporating additional sponsorship logos or partnership branding throughout their event, companies can bring even more awareness to their stakeholders.
To view more examples of our work, visit a3visual.com and request a free quote today.