The Kia Forum is known as one of the largest entertainment venues in Southern California, and serves as a massive stage for some of today's biggest names in music.
But for fifteen nights this month (yes, fifteen nights), the Kia Forum is being transformed into "Harry's House."
Harry Styles' "Love on Tour" is making a stop in the heart of Los Angeles. Our team at A3 Visual worked with Forum Entertainment LLC to produce a variety of graphics for the concert series, including both pole banners and venue panels.
Entertainment Activations at the Kia Forum
Over the years, we have produced countless graphics for the Kia Forum. Most commonly, our team has been tasked with printing the multi-panel banners that hang in the venue's iconic arches. We are typically on-site to remove past graphics as well as install new ones in their place. For such a high-turnover venue, we usually work with the Kia Forum months in advance to ensure that our team can produce and install the necessary artwork on time.
For Harry Styles' "Love on Tour," we not only printed and installed the traditional three-panel arches, but we also produced a series of double-sided pole banners that were installed around the perimeter of the venue.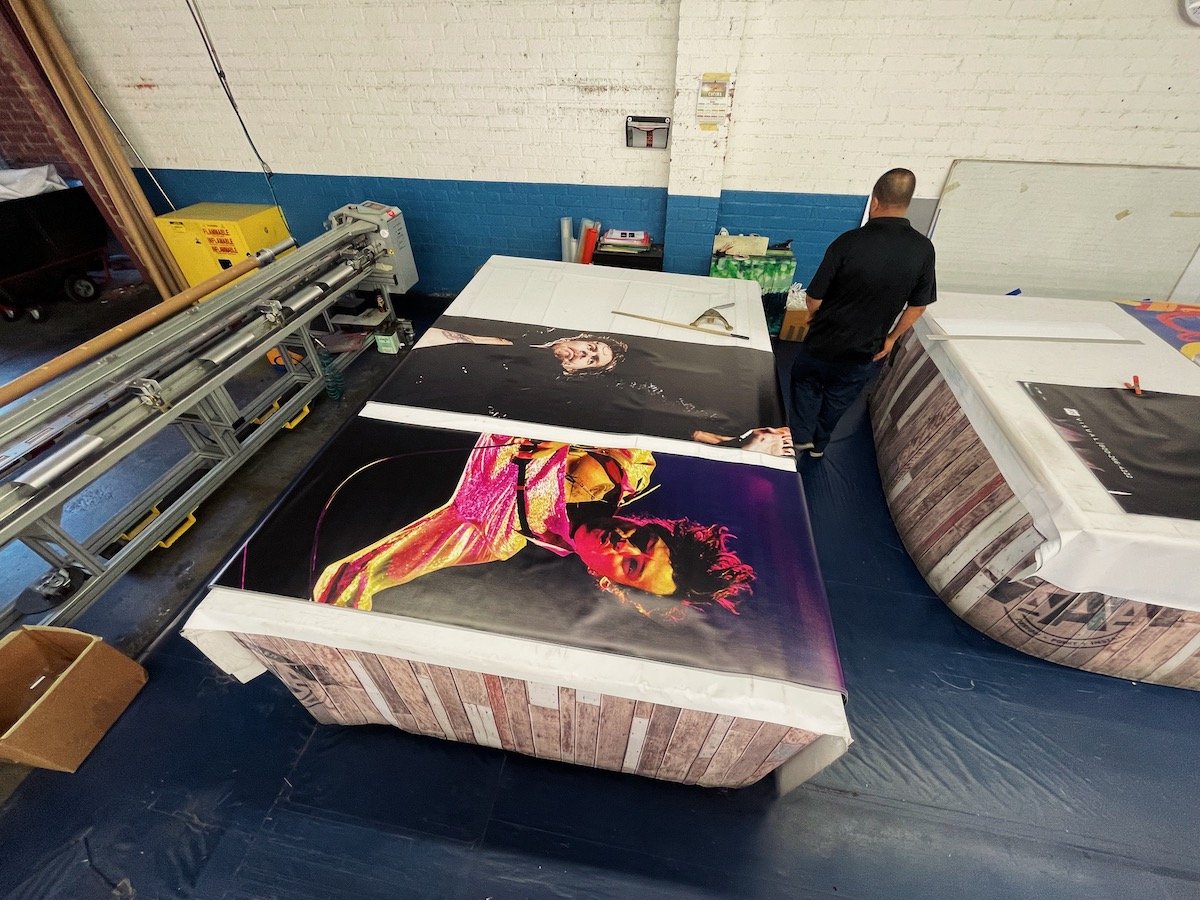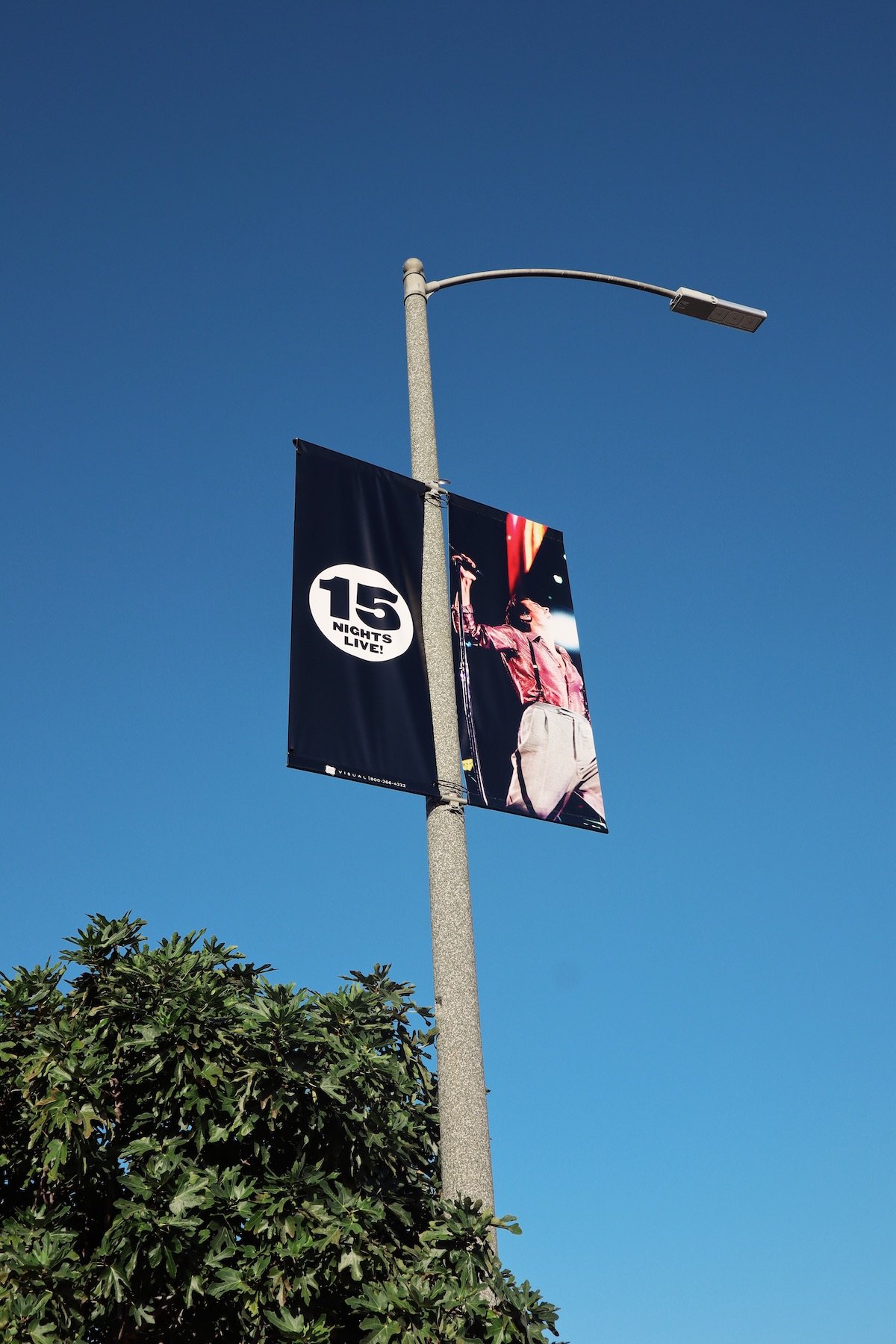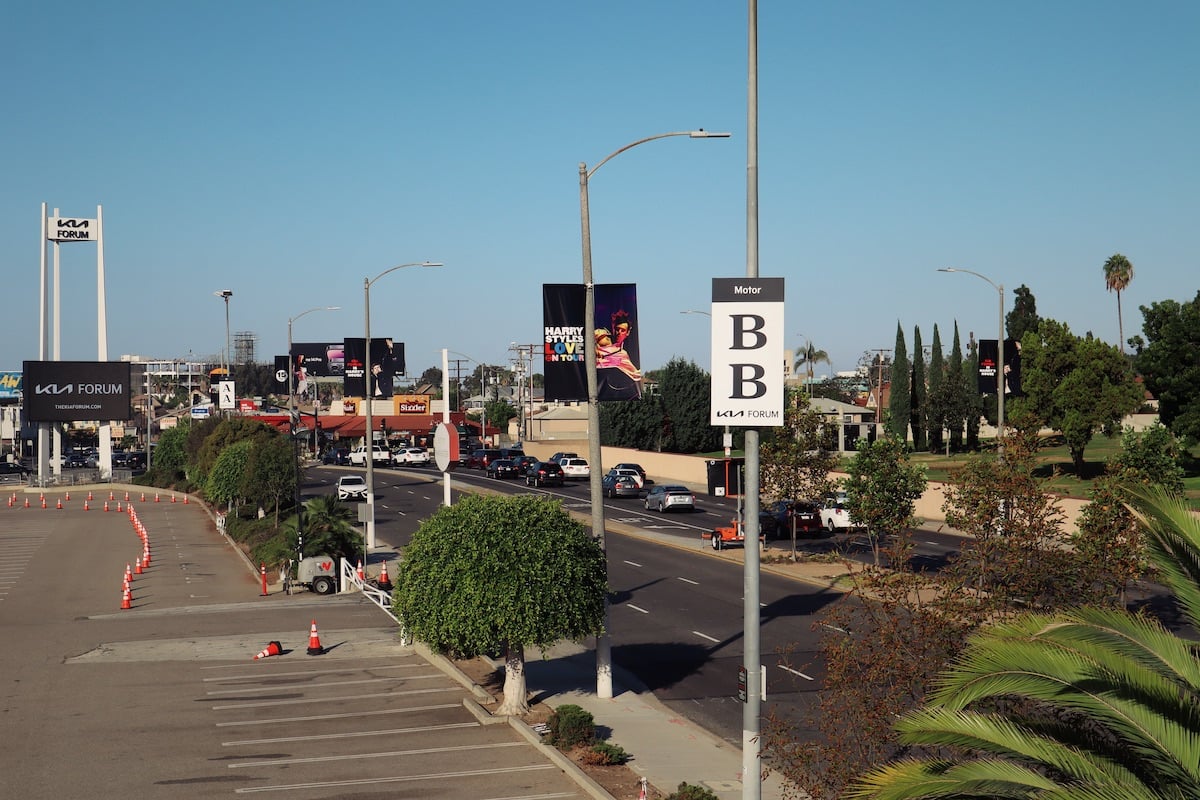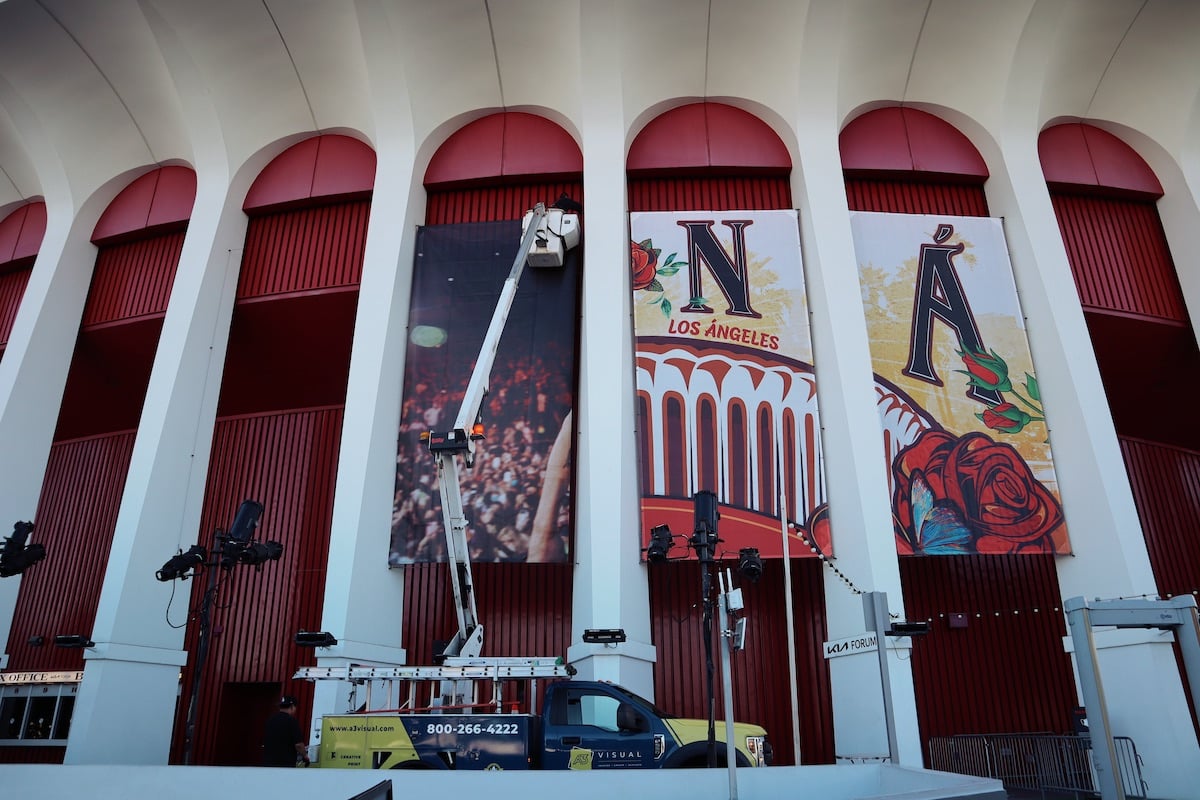 About A3 Visual's Print Graphics for the Kia Forum
Weeks ahead of Harry Styles's arrival at the Kia Forum, we began fabrication of the necessary print materials.
Pole banners are an incredibly effective solution when it comes to local advertising and generating event awareness. In total, we produced 40 double-sided pole banners. These 3' x 8' graphics were UV-printed on durable outdoor-grade vinyl and finished with both an upper and lower pocket for easy installation on existing pole hardware. We provided both installation and removal services for this aspect of the activation.
Back at the main venue, we produced 13 separate mesh banners—including three 3-panel designs and one 4-panel design— that were placed inside the Kia Forum arches. These banners measure approximately 150" wide by 300" tall and are UV-printed for maximum visibility. The mesh material also allows for outdoor durability as wind can put an unnecessary amount of strain on non-perforated fabrics. Each banner was secured using grommets, making for easy installation and removal.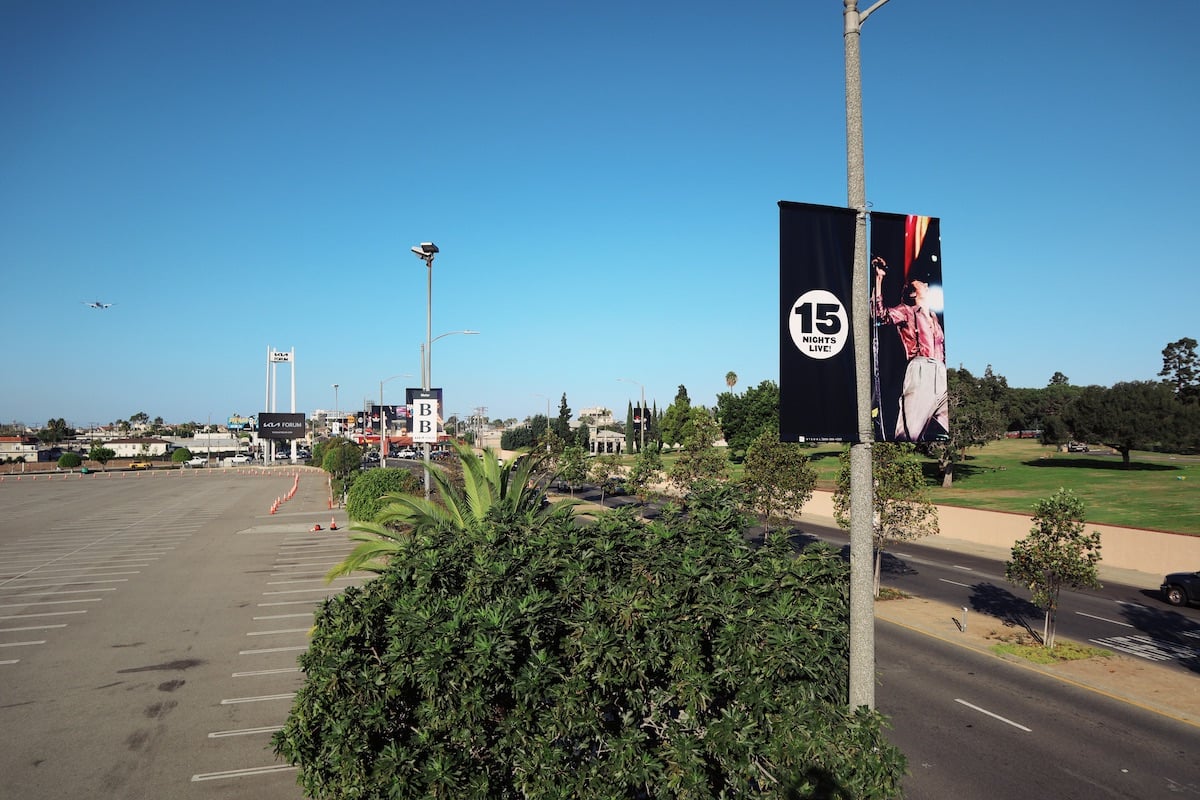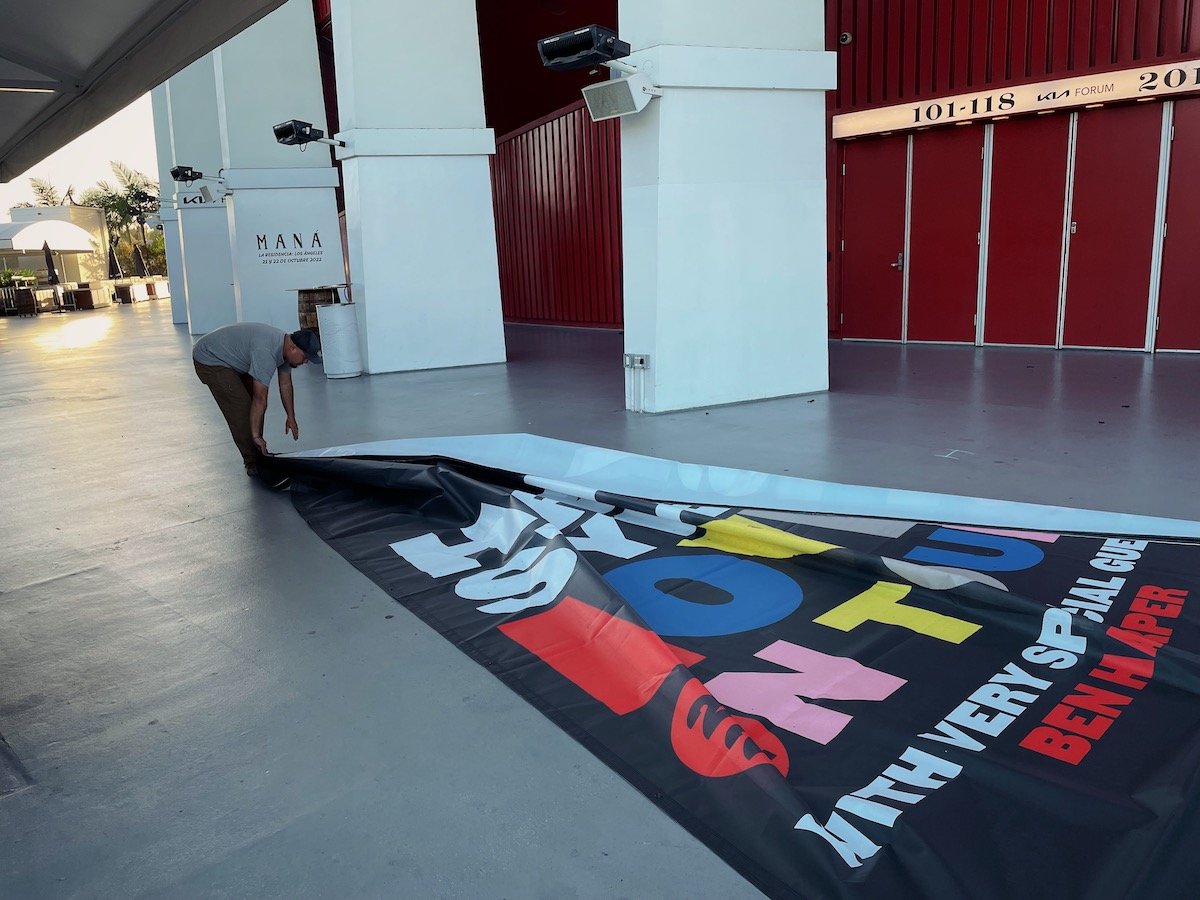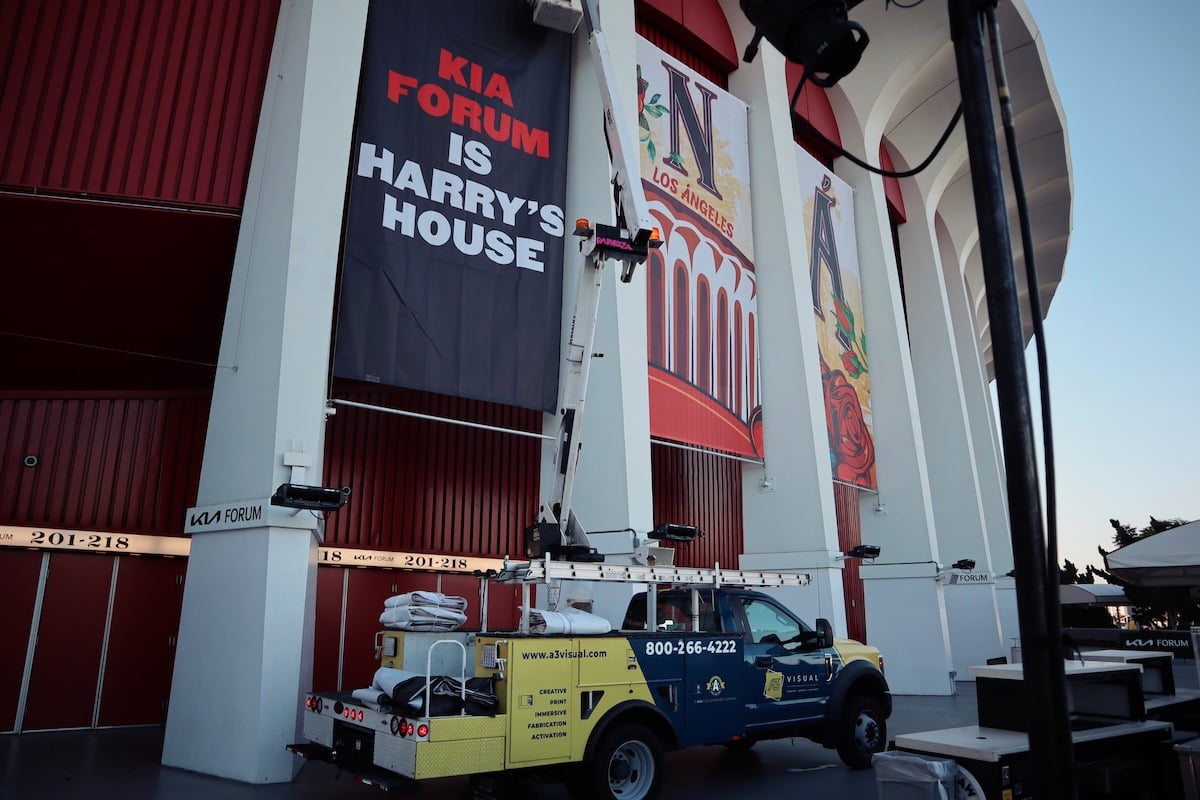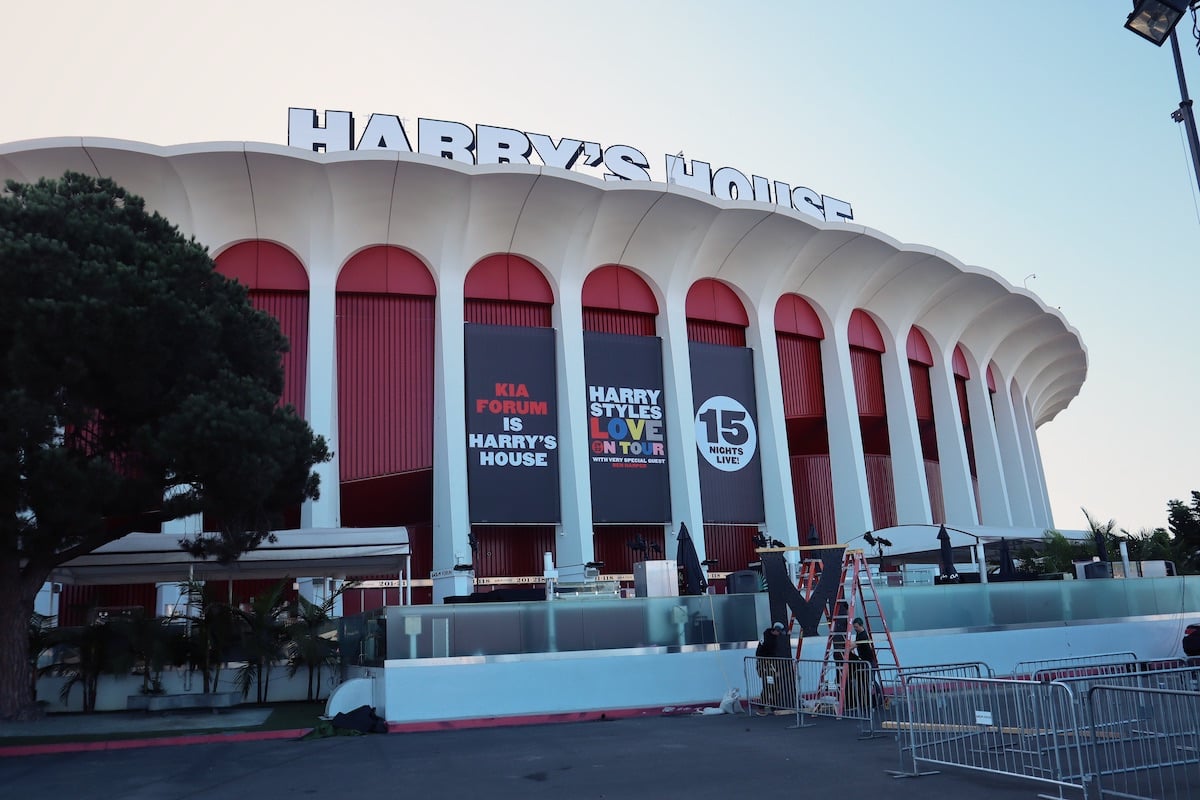 Live Entertainment Promotional Graphics by A3 Visual
We have extensive experience working with some of the biggest names in the entertainment industry. Our team has produced everything from simple decals and window clings to large-scale vinyl wraps and installation graphics. We understand the importance of working quickly and efficiently to ensure that all deadlines are met.
If you need assistance with any type of promotional graphics, be sure to contact our team at A3 Visual. We specialize in both print and vinyl solutions and can provide you with a free quote for your next project.