NASCAR has made its return to Sonoma Raceway.
Following the first fifteen NASCAR Cup Series races this year, Sonoma was a high-stakes stage for all 36 drivers competing in the race. With 110 laps around the 1.99 mile track, some of the biggest names in NASCAR made history—including winner Daniel Suarez, making him the first Mexican driver to win a NASCAR Cup Series. Suarez secured the win with a margin of only 3.849 seconds over fellow racer Chris Buescher.
We worked directly with Sonoma Raceway to produce various graphics and print materials in preparation for this year's 350 NASCAR Cup Series. Keep reading for a behind-the-scenes look at how we transformed the track for race day.
About NASCAR's Cup Series
Beginning in 2020, NASCAR's top level of competition became known as the NASCAR Cup Series. Premier sponsors—such as Busch Beer, Coca-Cola, GEICO, and Xfinity—have helped transform the sport and bring the series to the next level. Earlier this year, NASCAR introduced the highly-anticipated seventh-generation racecar, known as the Next Gen. The car was first introduced at the Busch Light Clash Cup Series at Downtown Los Angeles' Memorial Coliseum. These new and improved vehicles have raced in every Cup Series since, and have brought revolutionary technology to the track.
The Cup Series only includes six racetracks west of the Mississippi River, making Sonoma an important stop along the map for west coast fans. The stadium can currently accommodate 47,000 spectators.
Track Graphics and Signage by A3 Visual
Throughout the raceway, we installed a number of custom banners and decals. From the grandstand graphics to the welcome backdrops, these larger-than-life track signs helped fans feel the energy of the event from the moment they arrived. The largest of the welcome banners spanned over 840" wide and was UV-printed on 13oz vinyl. A smaller, supplementary banner was also installed on-site, measuring in at 720" wide and 96" tall. These graphics featured bold, high-contrast designs with pops of black, white, and red. Additional UV-printed decals were installed throughout the venue, each measuring 144" x 32".
Our San Francisco-based installation crew provided installation and removal services for this project, ensuring the racetrack was left in the same condition as we found it.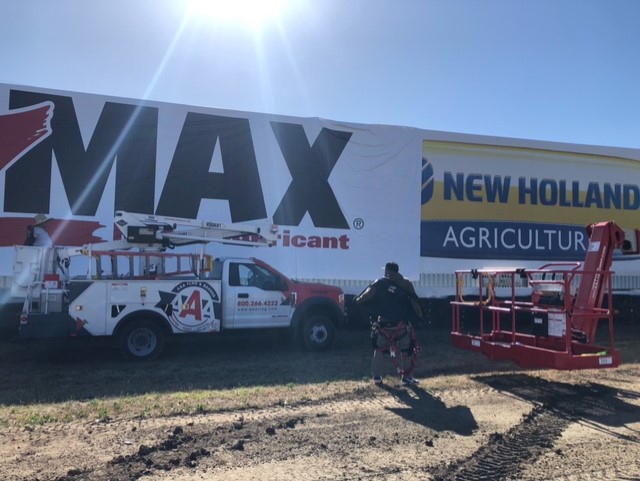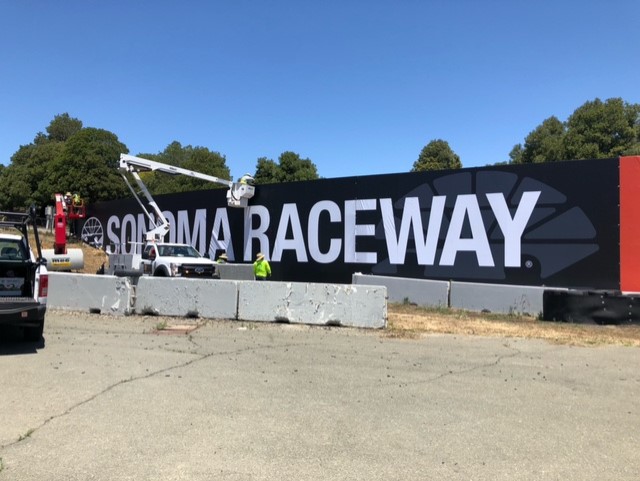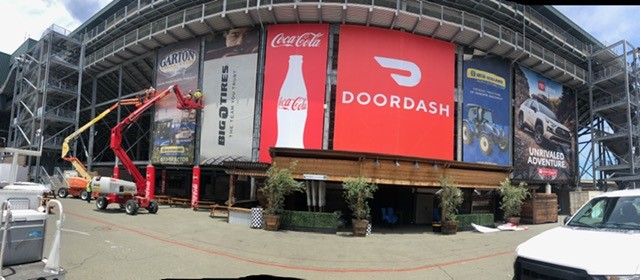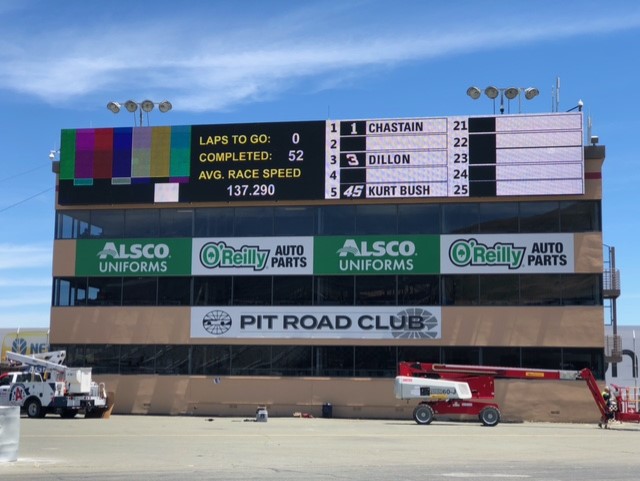 Live Entertainment Activations at Outdoor Venues
Summer is always a busy time for us at A3 Visual; outdoor activations are in full swing, from music festivals and sporting events to other live entertainment and outdoor gatherings.
Our skilled team of in-house designers, fabricators, project managers, and installation experts can help bring your brand to life through physical activations and immersive experiences. Engage your customers and clients with an in-person event they'll never forget.
Learn more about our capabilities and view examples of our past projects at a3visual.com.