2021 has been a big year for tech—and with 2022 just weeks away, there's no sign of slowing down.
Last month, Philadelphia-headquartered delivery startup, Gopuff, acquired the national chain retail company BevMo with a $350 million offer. The news shocked much of the industry after coming less than a month after Gopuff's $380 million fundraising round. But for Gopuff, the acquisition was a no-brainer.
The fast-growing, $1+ billion "unicorn" company is designed to deliver all the same products you would find at a convenience store—baby food, snacks, over-the-counter medicine, cosmetics, and even alcohol—in 30 minutes or less… and 24/7.
The BevMo acquisition not only expands Gopuff's regional footprint, but gives access to millions of additional SKUs and inventory for Gopuff customers that will now be on-demand for delivery.
In order to coordinate a seamless and on-brand rollout for Gopuff's 150+ national BevMo retail locations, we installed a wide range of decal and print graphics in Los Angeles, Miami, New York, and Philadelphia. Here's a closer look at our activations that took place across the US.
DELIVERY STARTUP GOPUFF ACQUIRES BEVMO FOR $350 MILLION
With backing from some of the biggest names in venture capital—including Accel and SoftBank Vision Fund—Gopuff is on track to revolutionize the urban delivery landscape. But for Gopuff, it's about more than just delivering everyday items. It's about convenience and efficiency.
BevMo's existing retail network offers a massive opportunity for Gopuff's growth trajectory, particularly with an accelerated expansion into California. The company sees a dramatically underserved market on the west coast, and aims to address those demands in the coming months. The company states they will leave the existing BevMo in-person retail experience unchanged while instead leveraging the distribution capabilities of the chain's physical locations.
Gopuff has also made efforts to expand into the ghost kitchens market, a thriving business model in urban areas like New York and Los Angeles.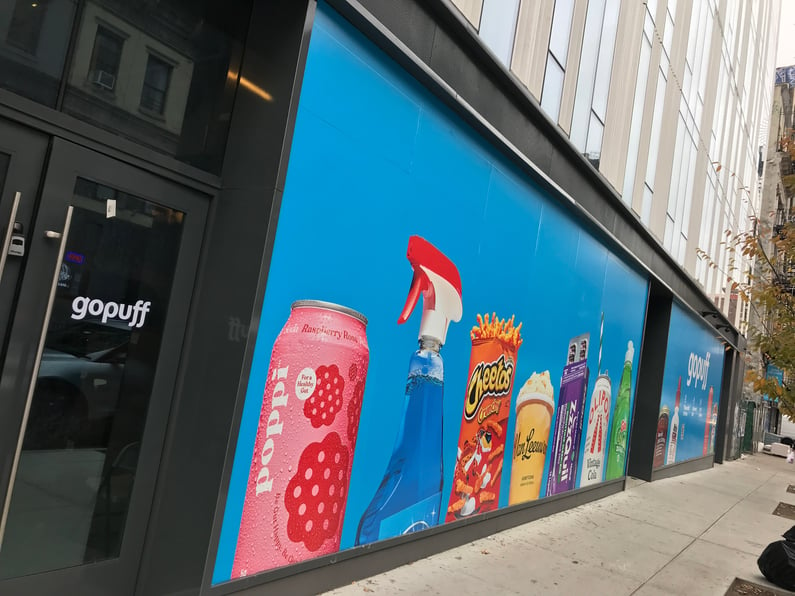 A NATIONAL ROLLOUT: COAST TO COAST GOPUFF GRAPHICS
When an established brand like BevMo is purchased, it requires seamless coordination to clearly articulate the impact an acquisition will have on a company. Any lack of coordination will most likely lead to confusion with customers, both new and existing.
In the case of Gopuff, BevMo's existing brick and mortar locations were the first priority. With the potential to increase market adoption and drive more Gopuff users, it was important to leverage these physical storefronts however possible.
We worked closely with a number of BevMo locations to install custom window decal graphics and print materials that would promote the Gopuff branding. While still leaving the store's primary signage in place, this durable vinyl film prominently displayed Gopuff's logo and value proposition. Popular consumer products like Oatly, Gain, Cheetos, Budlight, and others were featured across individual windows and covered every inch of surface area available.
Although window decals were the primary focus of our installations, we also created several exterior banners and print materials to promote the "Grand Re-Opening" of local BevMo stores.
Beyond BevMo's physical storefronts, we also outfitted several other unique locations including Miami-based pick-up centers, New York's Gopuff Studios, and a Philadelphia test kitchen.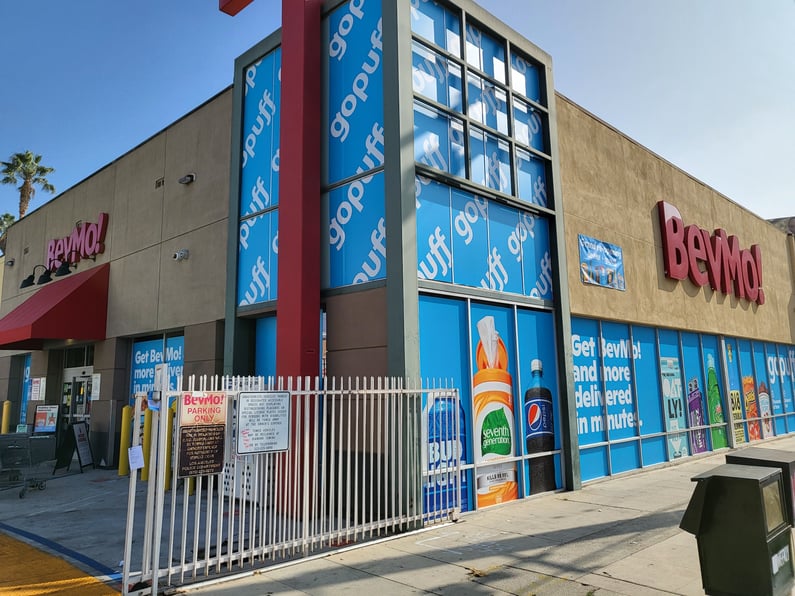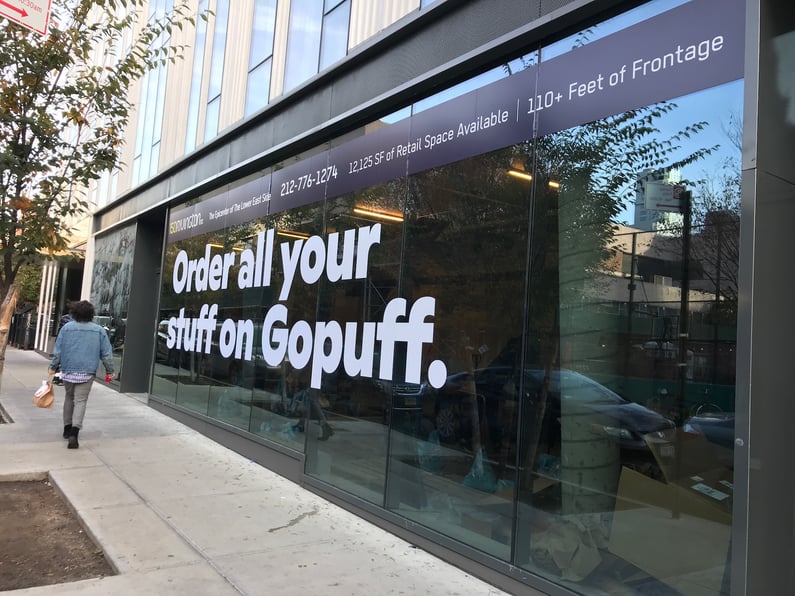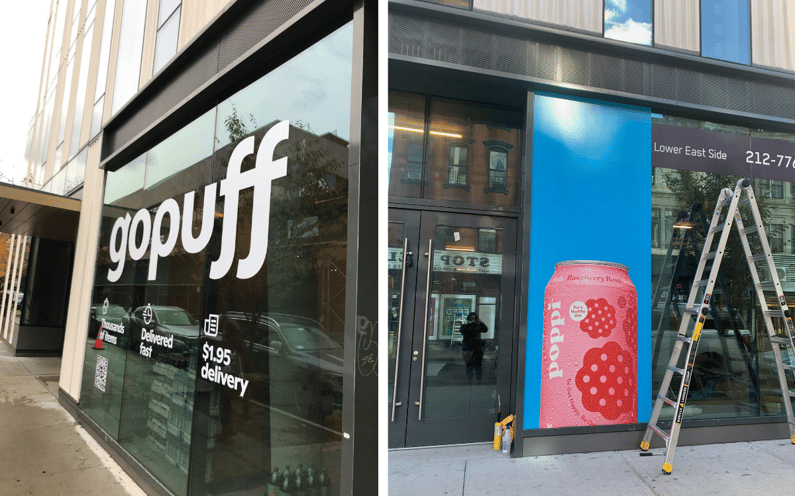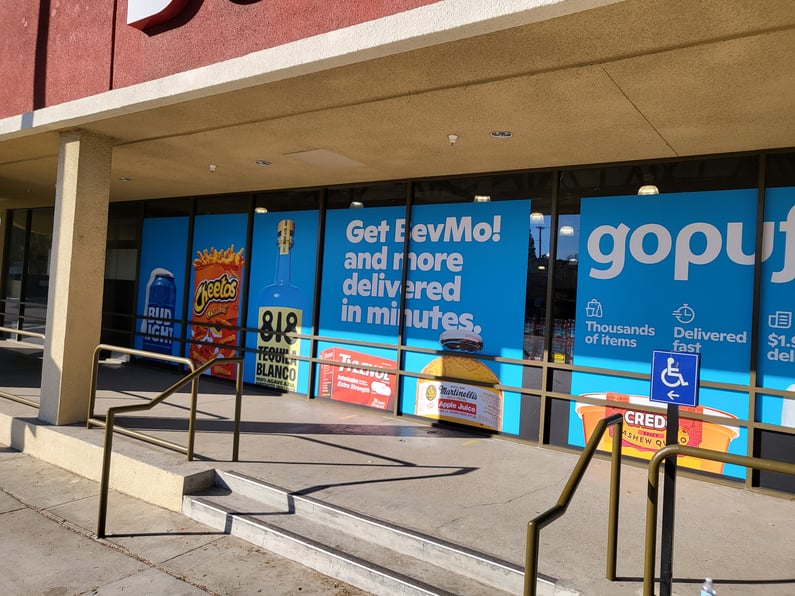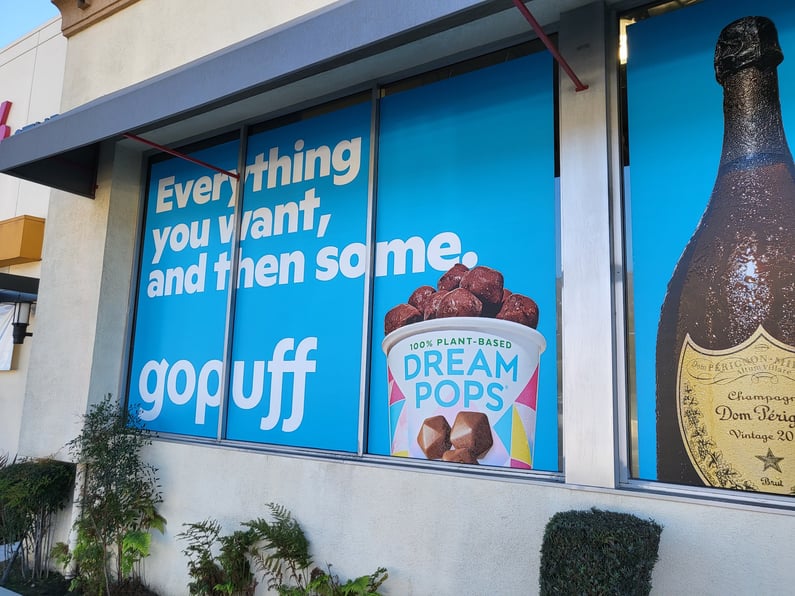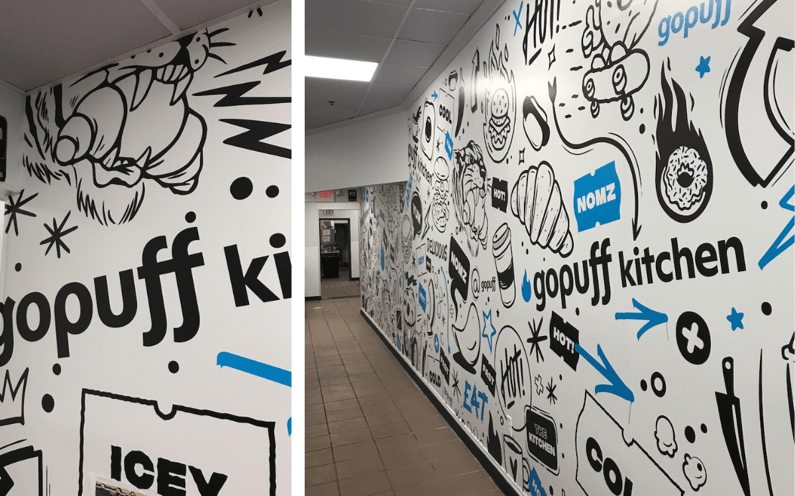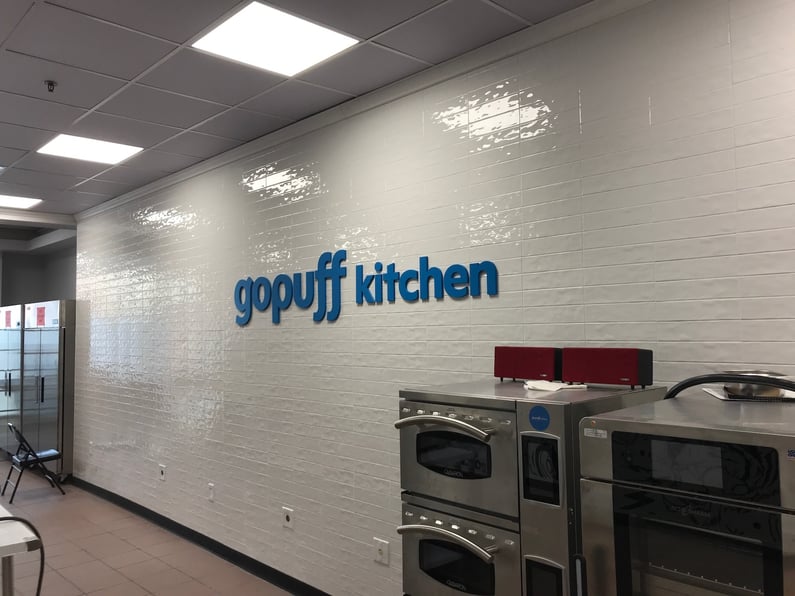 A3 VISUAL & BANNER: YOUR TRUSTED PRINT AND DECAL PARTNERS
With operations now spanning across the country, this acquisition marks an exciting new chapter for both Gopuff and BevMo. 2022 is poised to be a catalyst for the young and growing startup, while also offering a fresh start for the 30-year old retail chain. Our Los Angeles and Miami teams were eager to be part of the transition and bring these designs to life.
View more photos from our installations below and learn more about Gopuff at gopuff.com.
Interested in learning more about our decal and printing capabilities? Request a free quote at a3visual.com.