In a highly-anticipated match-up between Mexico and Peru's National Soccer teams, Southern California's sunny Rose Bowl Stadium recently welcomed thousands of fans for the first of the 2022 World Cup friendlies. Ending in a 1-0 win for Mexico, the victory sets the stage for what is expected to be another exciting FIFA tournament later this fall and winter.
Our team at A3 Visual worked with Impulso Hispanic Marketing to produce a variety of graphics for an exclusive, on-site VIP event. These custom fabricated graphics helped welcome guests to the venue and celebrate the game before kick-off.
Collaborating with Impulso Hispanic Marketing
Marketing partners play an important role in our work at A3 Visual, and our close collaboration with Impulso Hispanic Marketing was no different. From start to finish, we rely heavily on these relationships to ensure a seamless activation.
We typically work with a clear set of guidelines and brand materials that are cohesive with the project as a whole. A3 Visual's work for this exclusive FIFA VIP party was intentionally designed to tie into the larger gameday installation.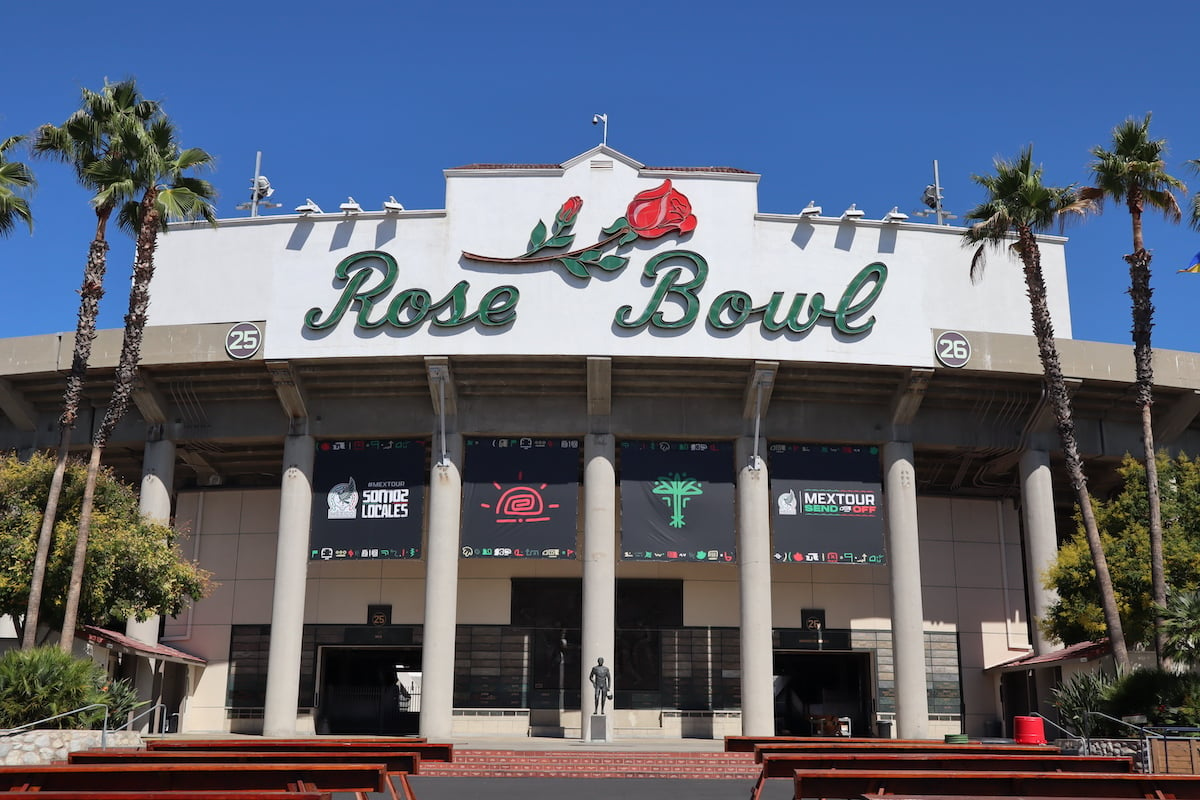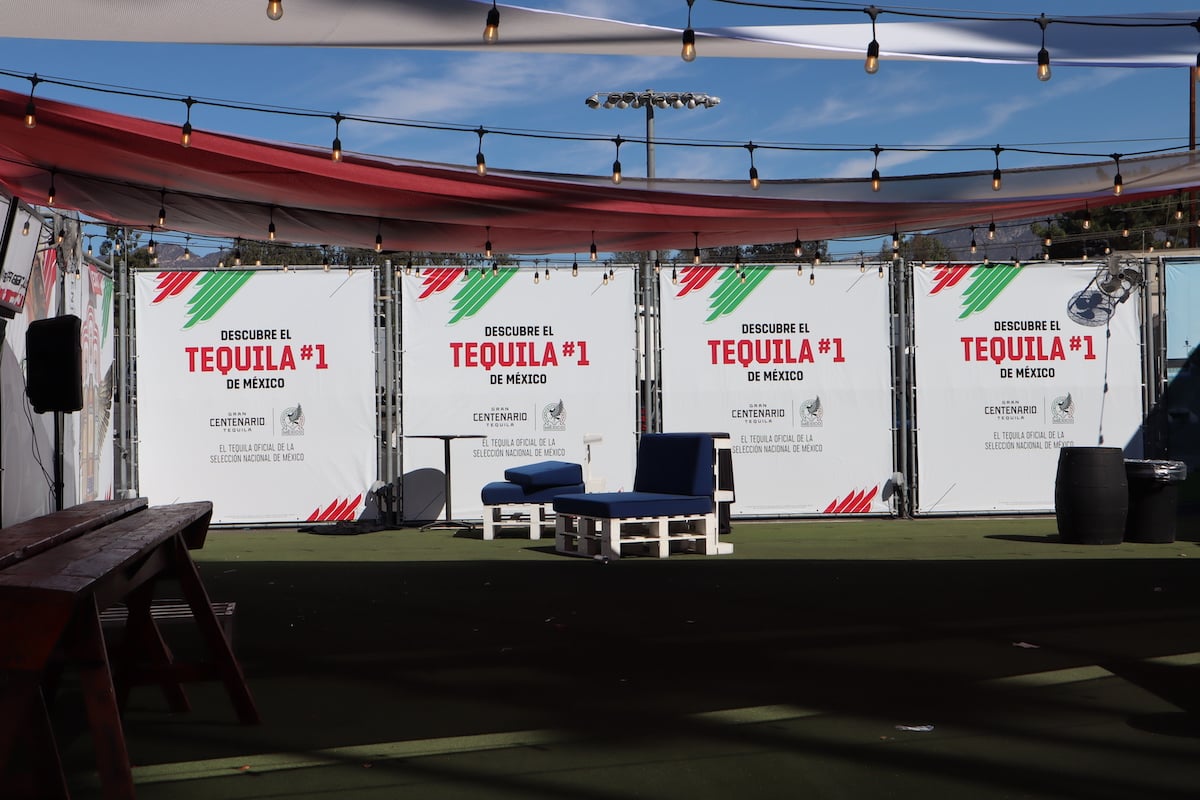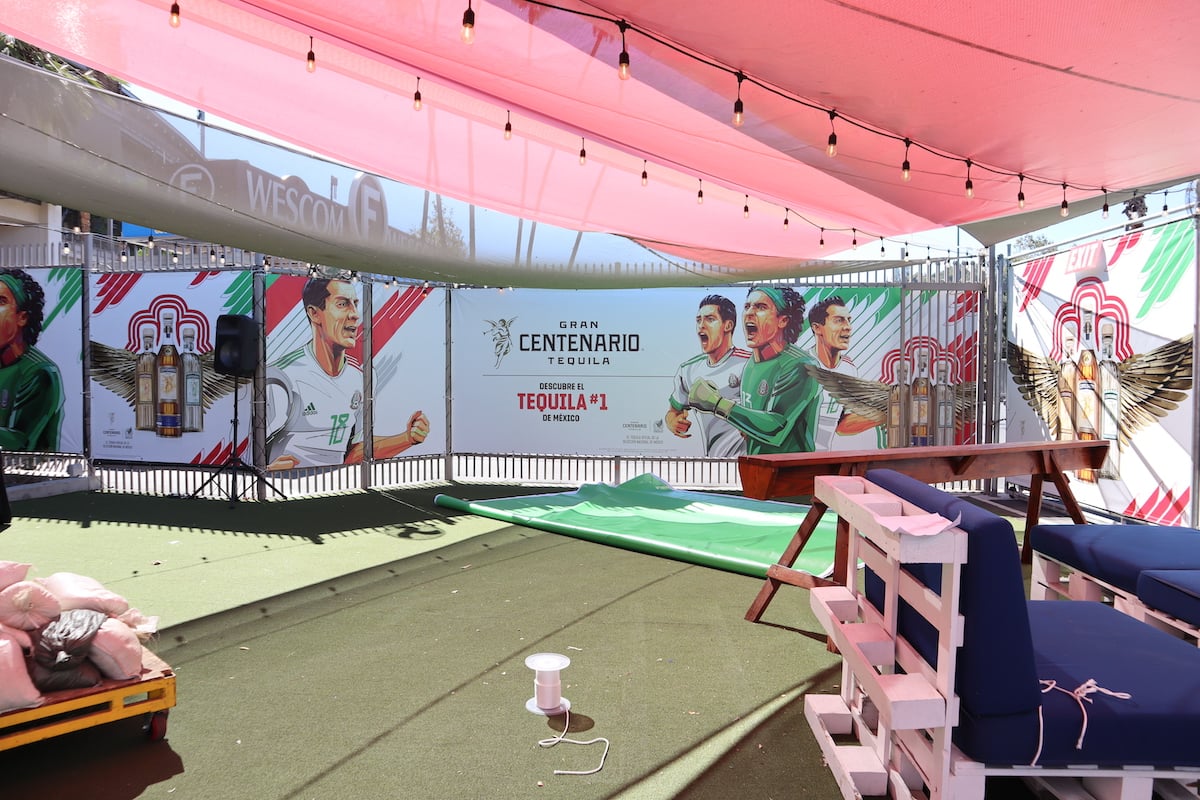 Print Graphics for VIP Sporting Events
Our work with Impulso Hispanic Marketing included custom vinyl banners printed in various shapes and sizes. In total, we produced over thirty unique graphics ranging anywhere between 35" wide to 140" across. This project also included eight individual panel graphics each measuring 96" wide by 114" tall. Three more slightly larger panel graphics were also fabricated for the event and were approximately 107" wide by 115" tall.
Using our most popular 13oz black back vinyl, this material is most commonly used in lightweight backdrops and banners. Perfect for outdoor activations and temporary structures, this fabric also allows for a high pigment transfer without compromising on durability or print quality.
Each of these banners was strategically placed throughout the VIP event space, including a prominent step-and-repeat welcome backdrop as well as surrounding fence structures and other photo-op locations. Additionally, our team provided a range of rental hardware and equipment as well as banner installation and removal services.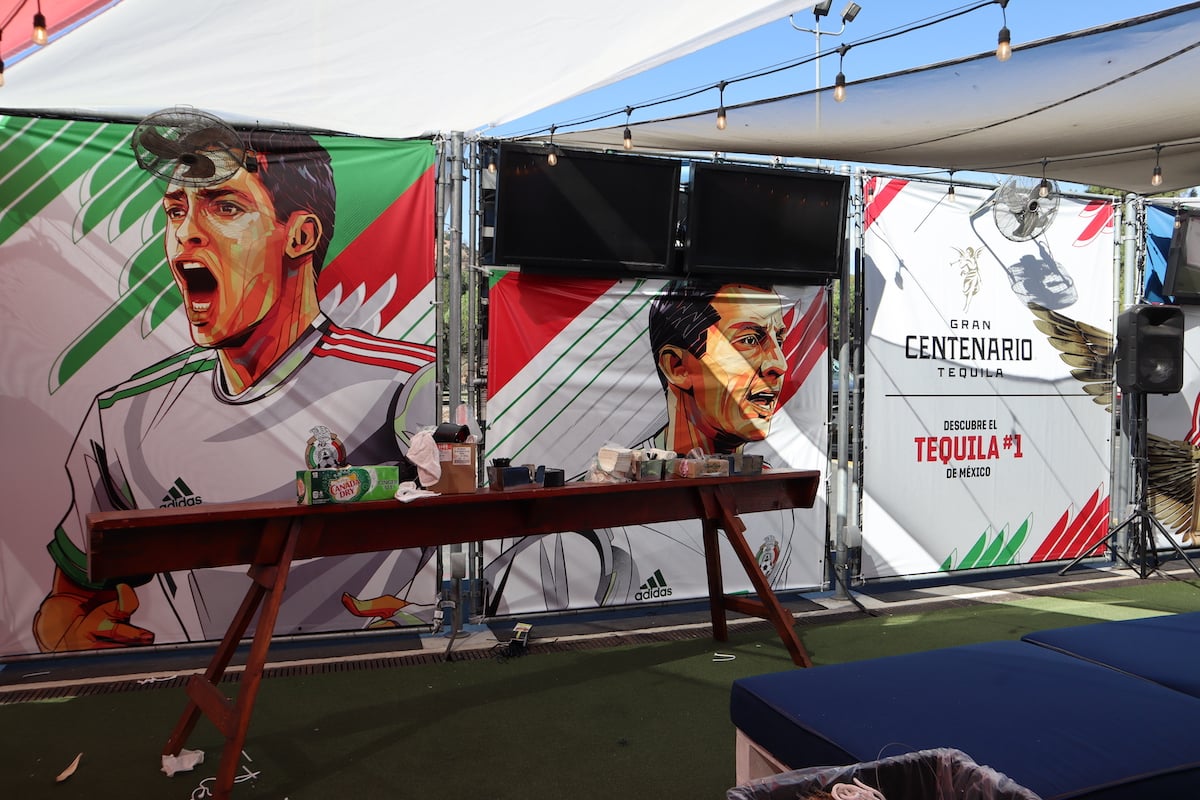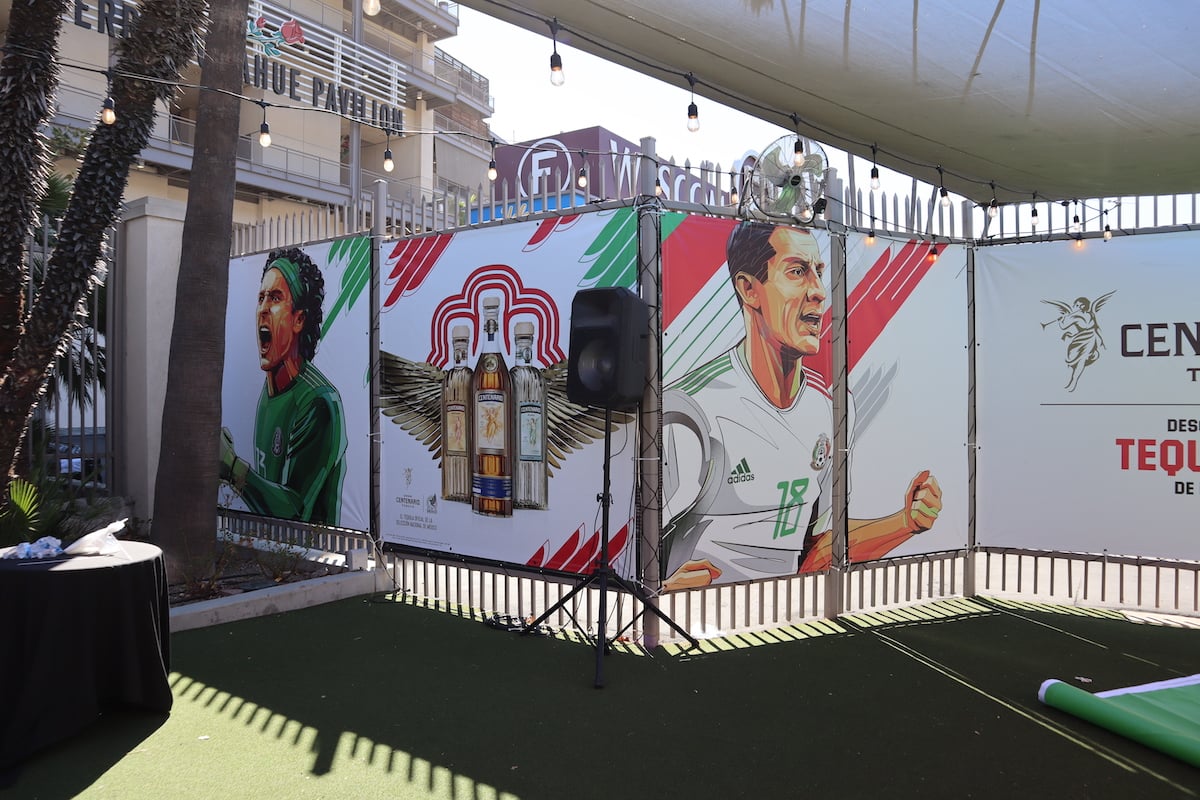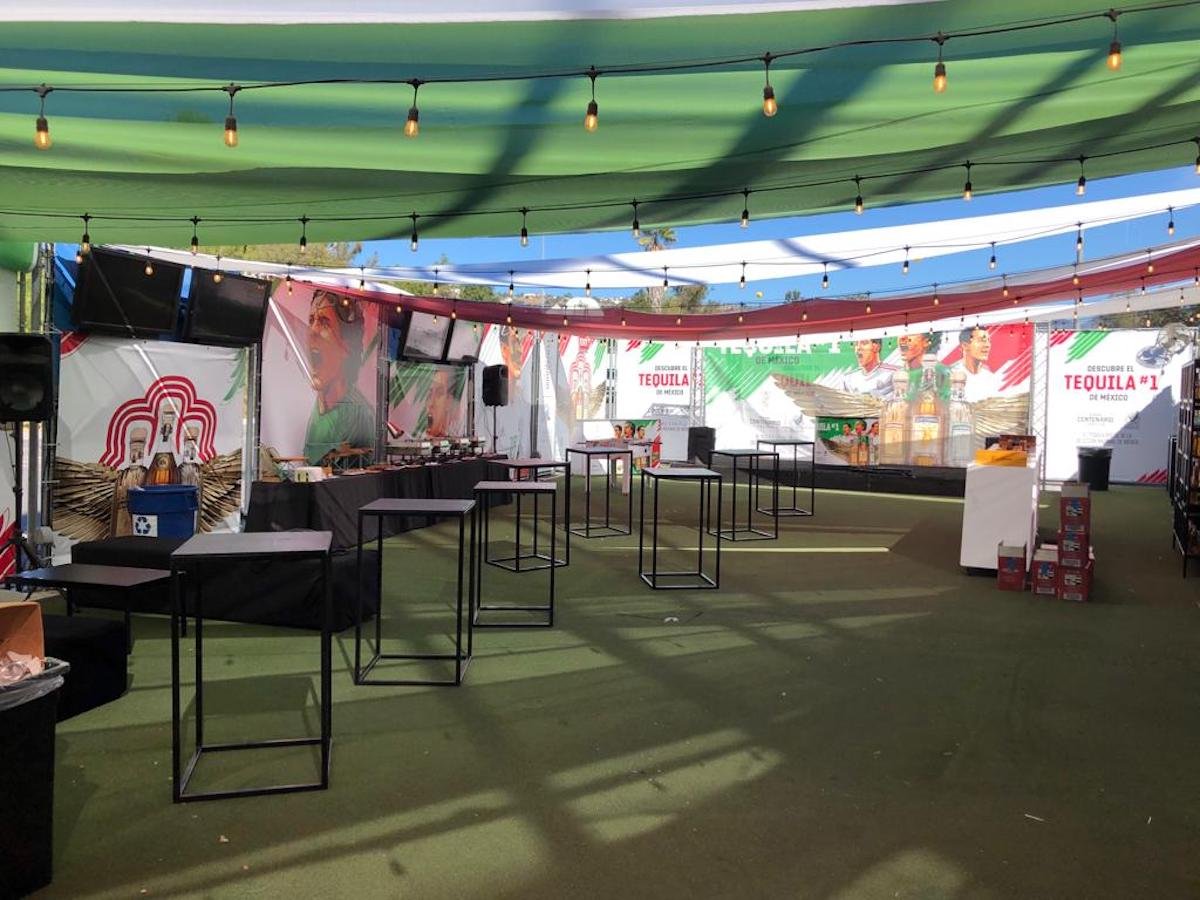 Exclusive Event Activations by A3 Visual
VIP experiences and private events are some of our most popular activations at A3 Visual, and it's not hard to see why.
These installations are typically intimate and small-scale, oftentimes only made possible thanks to temporary structures or custom-fabricated guest lounge areas. Our team can transform any space into an unforgettable experience for your attendees, whether it be a pre-game party or a private benefit, gala, or fundraiser.
View more examples of our work at https://a3visual.com/projects and request a free quote today at https://a3visual.com/request-quote.