As one of the most popular sports leagues in North America, hockey is known for its loyal fanbase and die-hard players. And as many teams return to the ice this fall for the start of the 2021-2022 season, it's never been more important to make a strong first impression—both on and off the ice.
We recently completed a venue-wide installation at the FLA Live Arena for the Florida Panthers. From larger-than-life sponsorship graphics to press walls, seat covers, and more, we produced a wide range of graphics to help welcome fans to the venue.
SPONSORSHIP GRAPHICS IN PROFESSIONAL SPORTS LEAGUES
Brand sponsorships play an incredibly important role in the world of professional sports—and the NHL is no exception. Not only do these partnerships provide an additional source of revenue for the teams themselves, but they also help generate awareness and brand association for target audiences and customers. Especially for televised sporting events, these graphics can reach millions of additional viewers and fans from all around the world.
From stadium naming rights to jersey sponsors, there are many high-visibility placements that brands can purchase as part of their overall sponsorship package. However, most brands will opt for more traditional graphics and promotional displays inside the venue. These can be directly surrounding the court, field, or rink, as well as throughout the rest of the arena. From food courts and other highly-trafficked concourse areas to locker rooms and ticket booths, these graphics come in all shapes and sizes.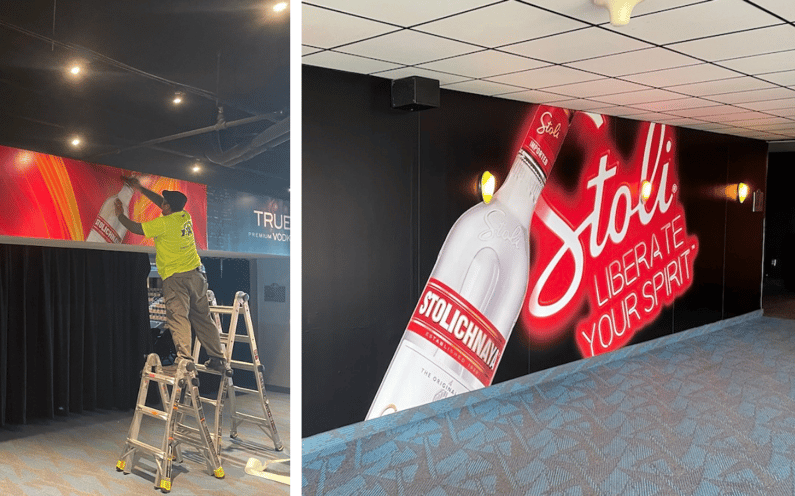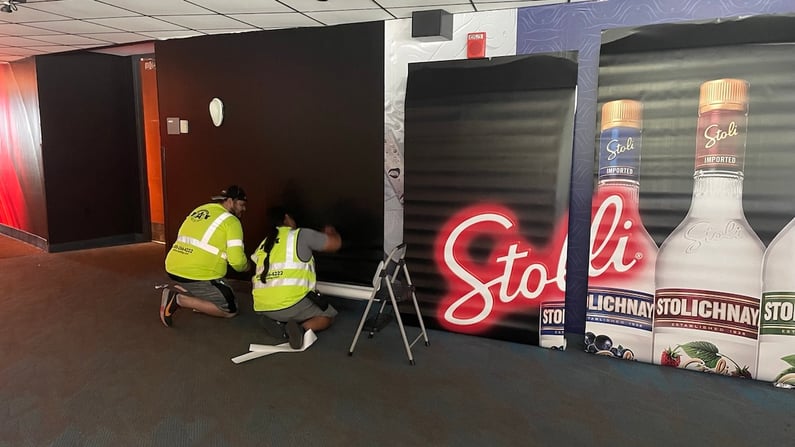 LARGE FORMAT BANNERS AND DECALS FOR FLA LIVE ARENA
In collaboration with the Florida Panthers, we provided a wide range of print solutions to help bring the FLA Live Arena to life. From the moment fans arrive at the stadium, they'll be greeted with massive outdoor decals of their favorite players as well as the iconic Florida Panthers logo. Printed using extremely durable exterior-grade vinyl, these graphics will last well into the winter season and can withstand any kind of weather conditions.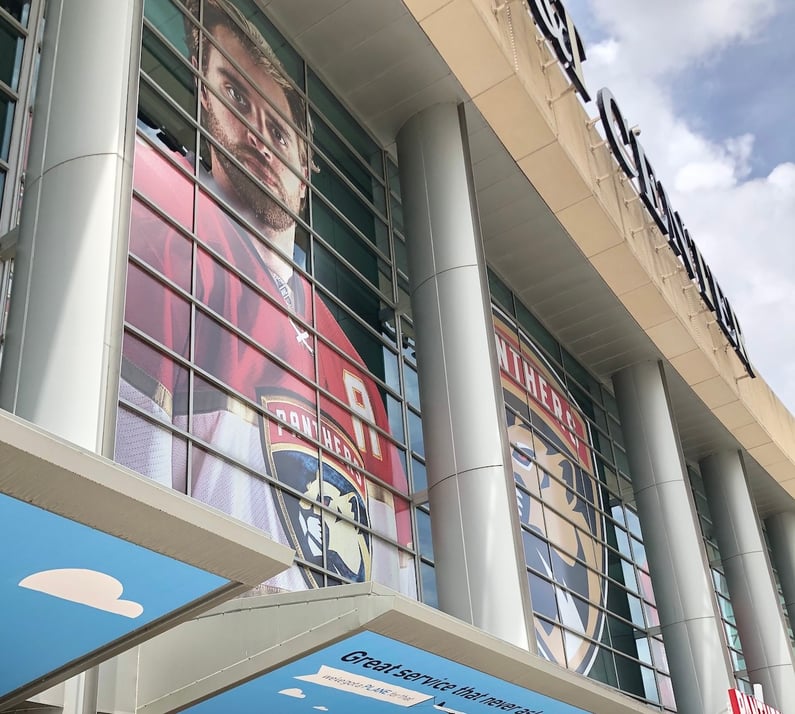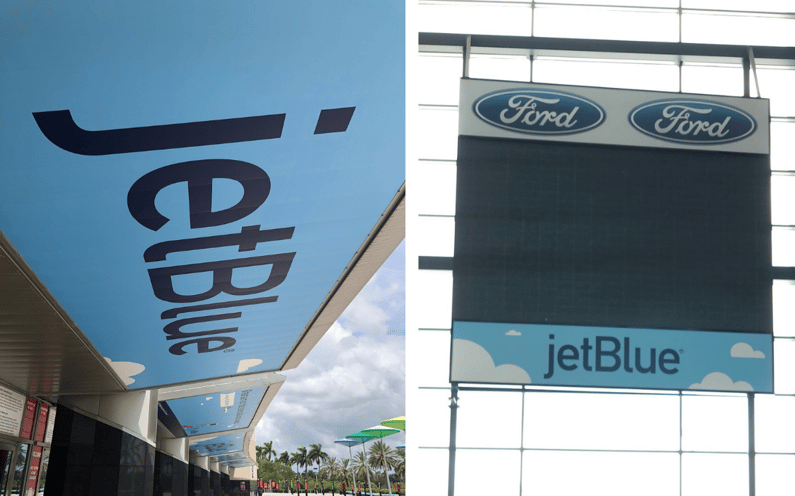 Once inside, guests will find themselves surrounded by bright and bold Panthers promotional materials. The team's primary sponsors include JetBlue, BMW, Yuengling, and Stoli, all of which are represented throughout the arena. For our most recent activation, we covered thousands of square feet of the Club Level with Stoli wall graphics. These materials are designed to generate brand awareness and look great while being incredibly resistant to traffic and wear and tear. We also installed a number of print materials for Yuengling's Flight Deck, concourse kiosks, as well as an entire section takeover consisting of uniquely branded, custom seat covers.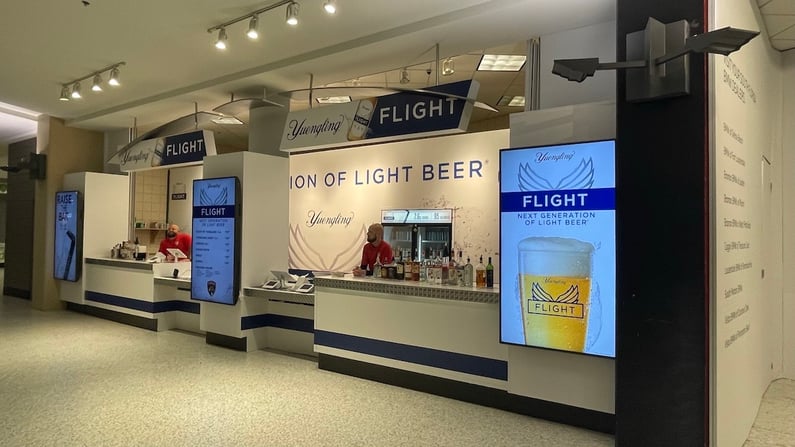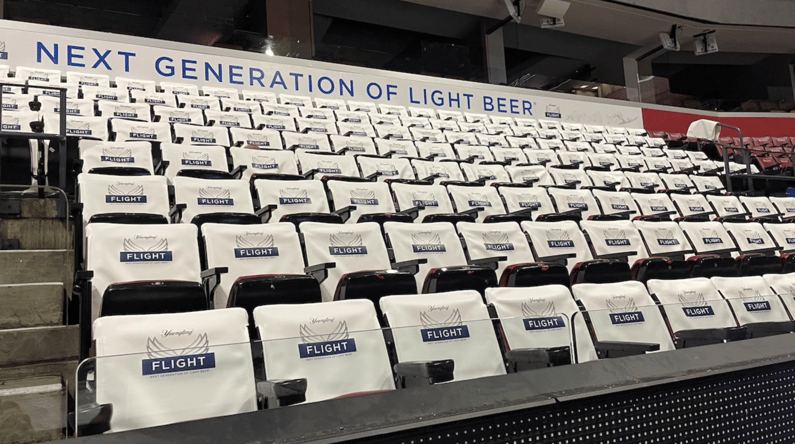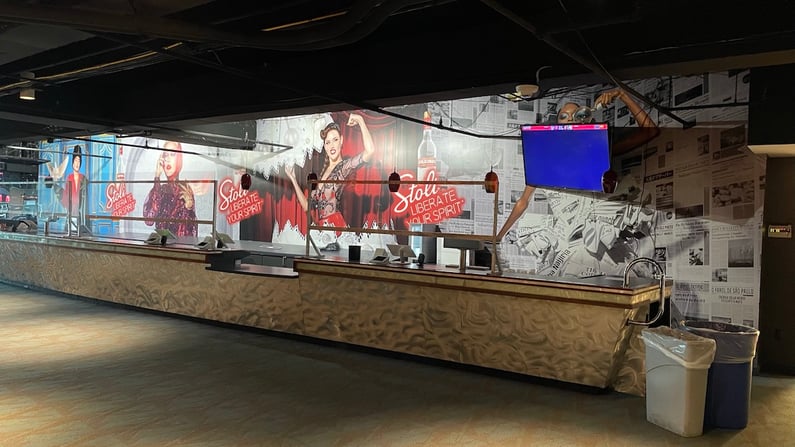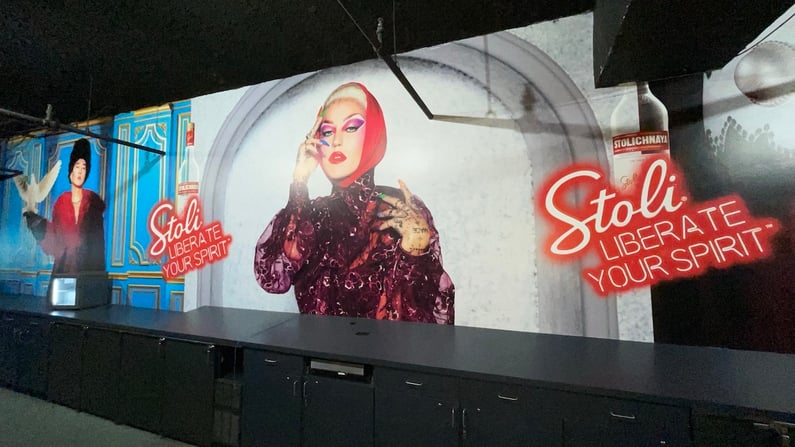 BMW is recognized as the Official Luxury Vehicle of the Florida Panthers and even includes multiple vehicles displayed within the arena. We produced these custom displays utilizing SEG frames and dye-sublimated graphics to help showcase the partnership and highlight the BMW brand. Photo and press backdrops featured both the Florida Panthers and BMW logos.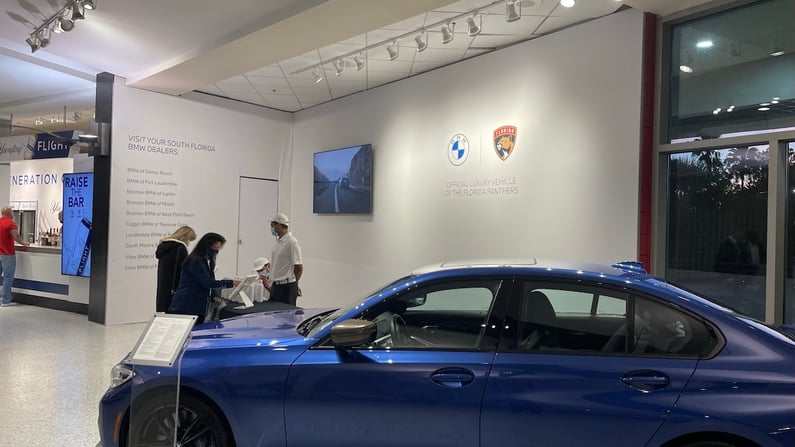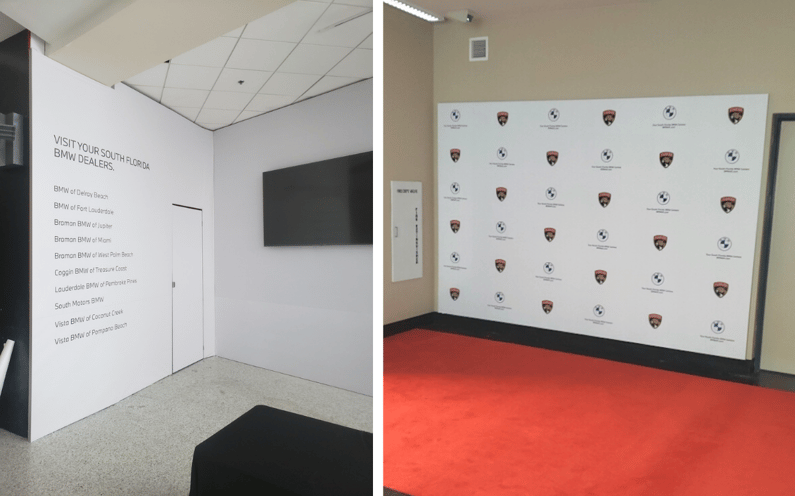 GEARING UP FOR THE SEASON AHEAD WITH

A3 VISUAL
As more and more fall and winter games get underway, we're partnering with teams and professional leagues across the country to make sure that they're ready for the season. With most venues now operating at full capacity, stadiums and sports arenas are gearing up for the return of their most loyal fans. From sponsorship graphics to wayfinding signage, entrance decals, retail booths, and more, our expertly-trained team of designers, fabricators, and installers are ready to bring your stadium to the next level. Request a free quote today at a3visual.com.