As we get ready to wrap up the first week of autumn, it's safe to say that colder weather is on the horizon.
In order to better accommodate social distancing guidelines, restaurants all across the country have benefited from expanded outdoor dining capacity. It's no secret that COVID-19 has put pressure on establishments to find safe and creative ways to welcome their guests back in person. And although the takeout and delivery industries are continuing to boom, the ability for restaurants to offer dine-in services is a crucial component to reopening safely.
WELCOME GUESTS BACK WITH A BRANDED OUTDOOR EXPERIENCE
As outdoor dining continues to benefit both patron and restaurant, there's increasingly more opportunity for businesses to extend their brand.
From outdoor truss canopies to weather-resistant banners and even antimicrobial tablecloths, our team works closely with each restaurant to design, print, and install high-impact graphics that are built custom to their unique property. This branded experience offers a unique way for restaurants to engage their customers in a new and exciting way, and in some cases also establish a more "permanent" and expanded dining area.
Using a restaurant's existing indoor theme—whether that be brand design styles, colors, textures, materials, and more—A3 Visual creates worthy outdoor experiences that seamlessly transition between spaces.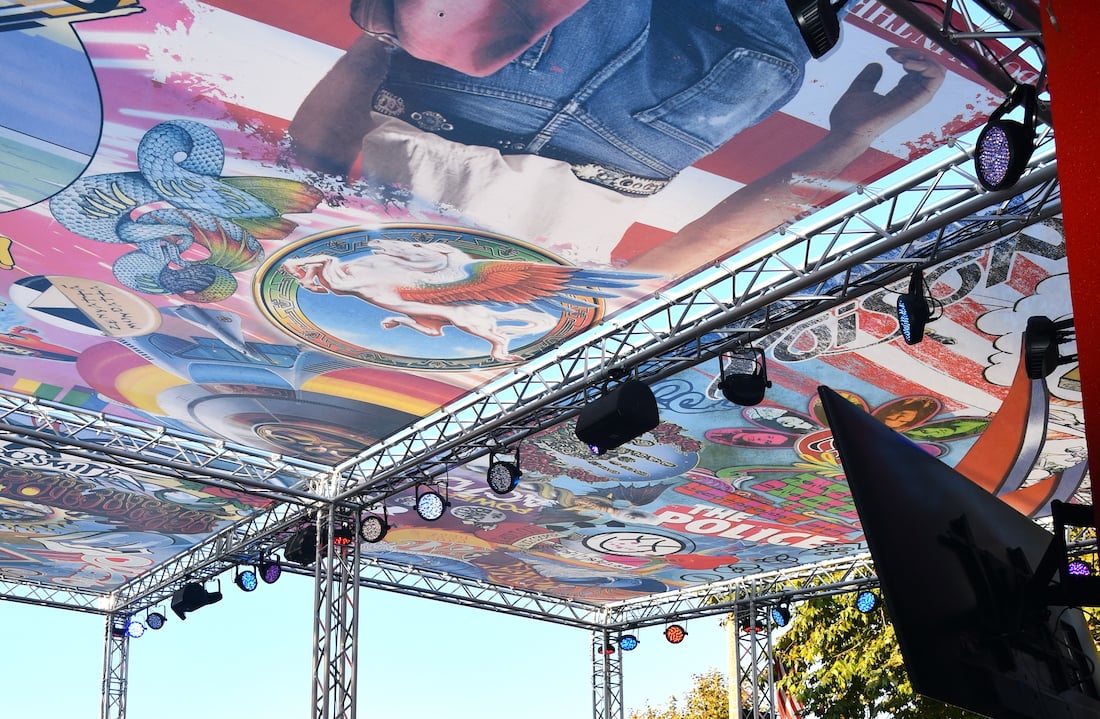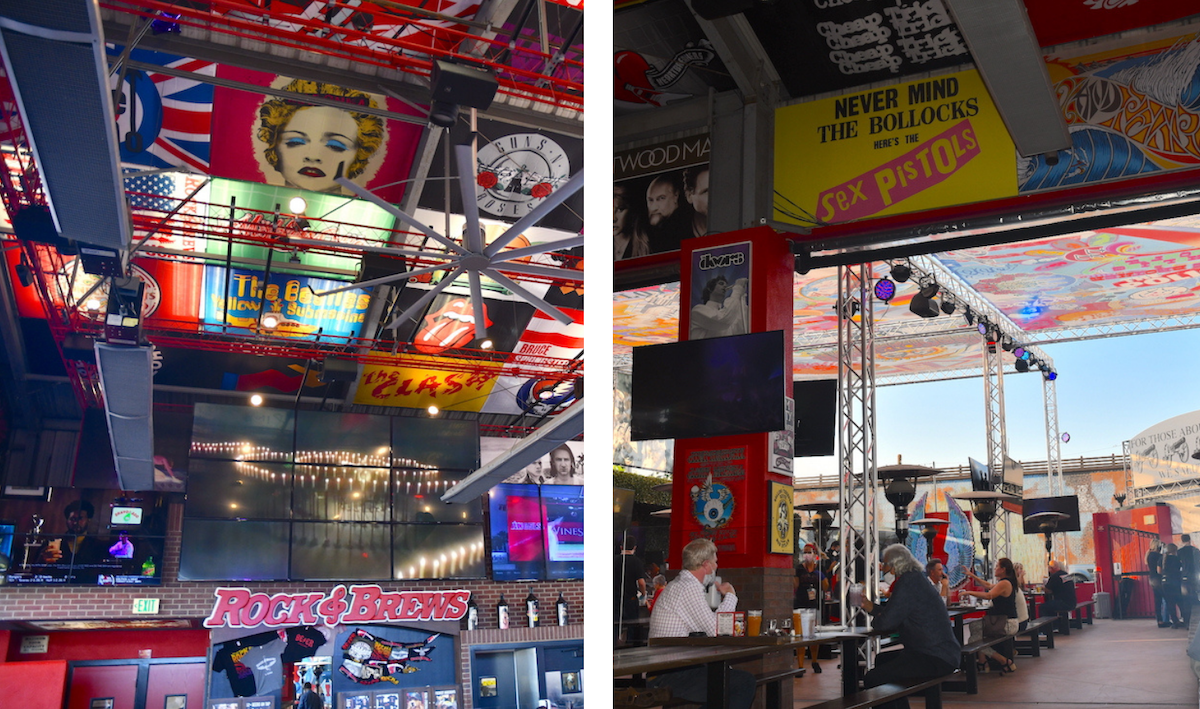 Rock N Brews Outdoor Dining Canopies and Graphics, A3 Visual
GENERATE AWARENESS FOR TO-GO AND DELIVERY OPTIONS
Our custom graphics don't just stop at the door.
With most restaurants now offering modified delivery and take-out options, many are giving extra attention to their designated pickup areas. Whether restaurants are bringing food out directly to customers' cars or there's an increased number of short-term parking spots, it's more important than ever to have an easy-to-navigate pickup zone.
From router-cut "To Go" signs, parking decals, wayfinding signs, and more, A3 Visual can make the takeout process as efficient as possible—both for businesses and their customers.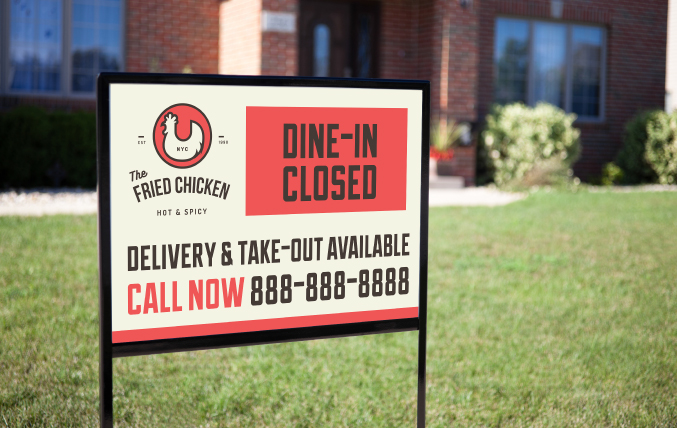 INCREASE OUTDOOR DINING CAPACITY WITH STREET BARRICADES
With a minimum of 6 feet of separation between dining parties, many establishments have faced limitations regarding indoor seating. A number of cities and local authorities are already helping restaurants increase their outdoor dining capacity with the use of street barricades.
Although these plastic traffic barriers may typically appear dull and boring, A3 Visual is taking advantage of the extra real estate. With entire blocks now being cordoned off and turned into dining spaces, these barricades give restaurants an opportunity to extend their brand, promote new offers, and even update guests with new hours of operation.
Our custom vinyl wraps have already transformed dozens of high-traffic streets into prominent branding opportunities for restaurants and storefronts.
Interested in learning more about how we can help transform your outdoor dining experience? Request a quote today.