The Formula Drift Series recently came to Irwindale, California for the final event of the 2022 season. The series has come a long way since its inception back in 2004, and this year's event was one for the history books.
As a print graphics partner for not only this event but the entire 2022 Formula Drift Series, our team at A3 Visual has provided support and marketing collateral for multiple races. With the final event of the year held at the Irwindale Event Center 500 Speedway from October 14-15th, the stands were packed with thousands of cheering fans.
We worked directly with our client International Merchandising Company, LLC, to provide a wide variety of materials for this year's race circuit, including custom banner graphics and signage as well as creative and design services.
About the Formula Drift Series
The Formula Drift Series is the largest and most prestigious professional drifting championship in the world. It is sanctioned by the US-based Professional Drift Association (PDA), and features some of the best drivers from across America, Asia, Europe, Australia, and New Zealand.
The series began in 2004, and has since grown exponentially in popularity. It now consists of seven rounds, with events taking place in California, New Jersey, Florida, Washington, Texas, and Illinois.
Irwindale Speedway, affectionately known as "The House of Drift," has been the home of the Formula Drift Series finale since the very beginning. It is widely considered to be the most iconic and prestigious venue in all of drifting, and has played host to some of the most memorable moments in the sport's history.
This year's event was no exception, with tens of thousands of fans in attendance to watch as the best drivers in the world went head-to-head in a battle for the championship title. In the end, it was Fredric Aasbø who emerged victorious, becoming the third three-time champion in Formula Drift history.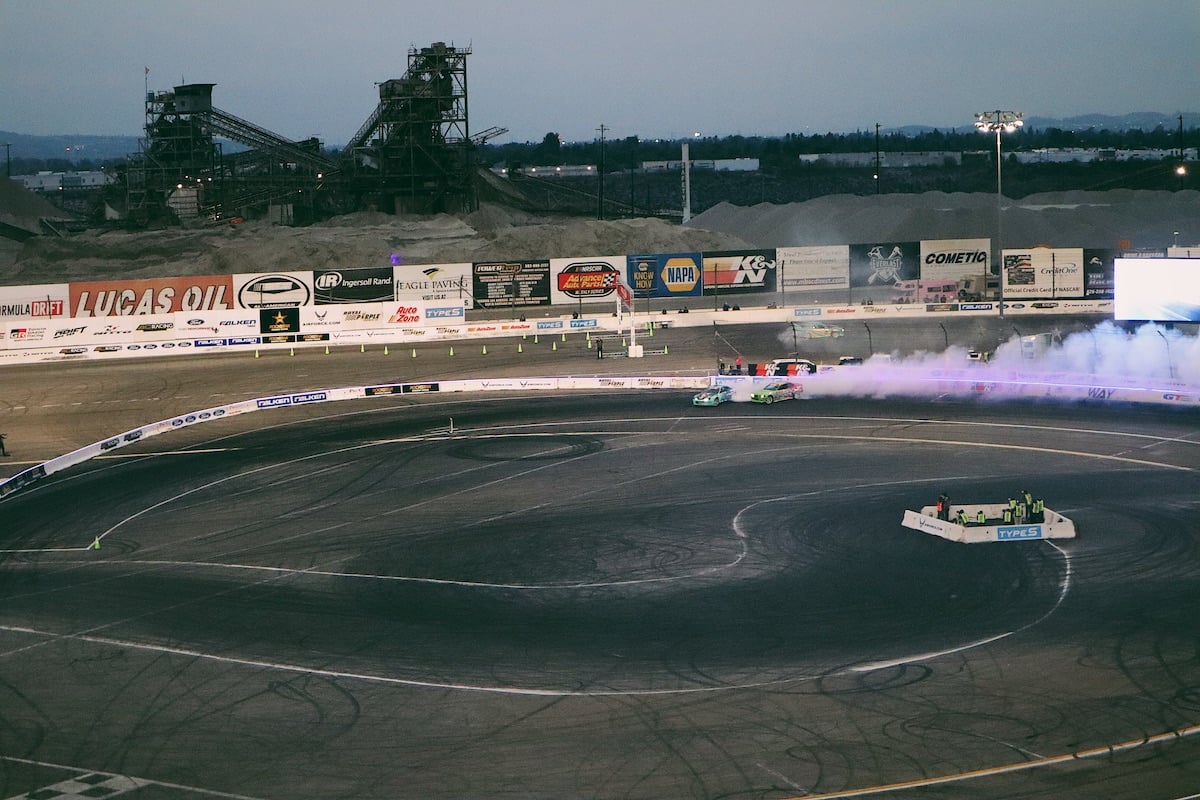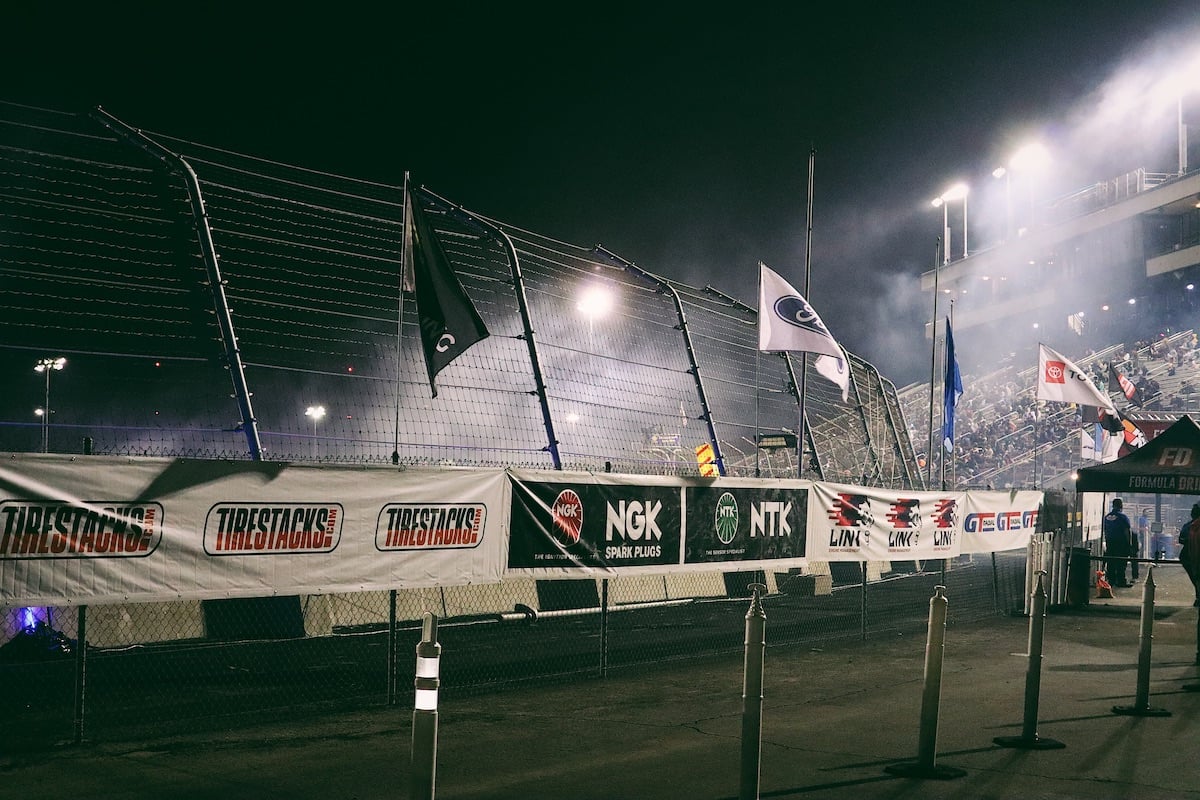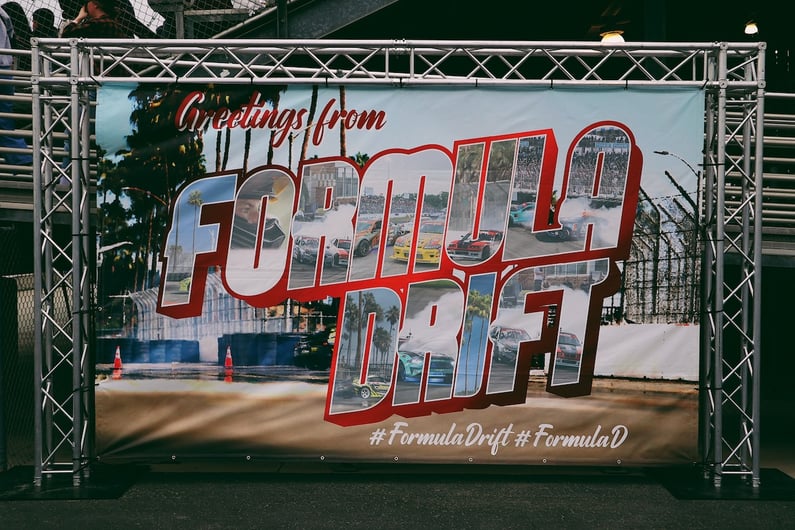 About Our Print Graphic Activation
Before we began the printing process, we worked with our client's original design files to ensure all logos and various text graphics were prepped correctly before fabrication, which ensures that there are no misprints and all final assets are sized correctly.
Once the files were ready for production, we worked with our fabrication team to bring the graphics to life. We created a variety of custom banners and decals, ranging from a few inches across all the way to 12 feet wide.
These designs featured anything from the championship logo and wordmark to A-frame decals, parking stickers, podium graphics, and more. Our team printed various graphics that were then installed around the trackside suites, including custom signs and banners.
All in, we produced over 250 individual pieces of print or decal graphics that were used throughout the 2022 Formula Drift Series races.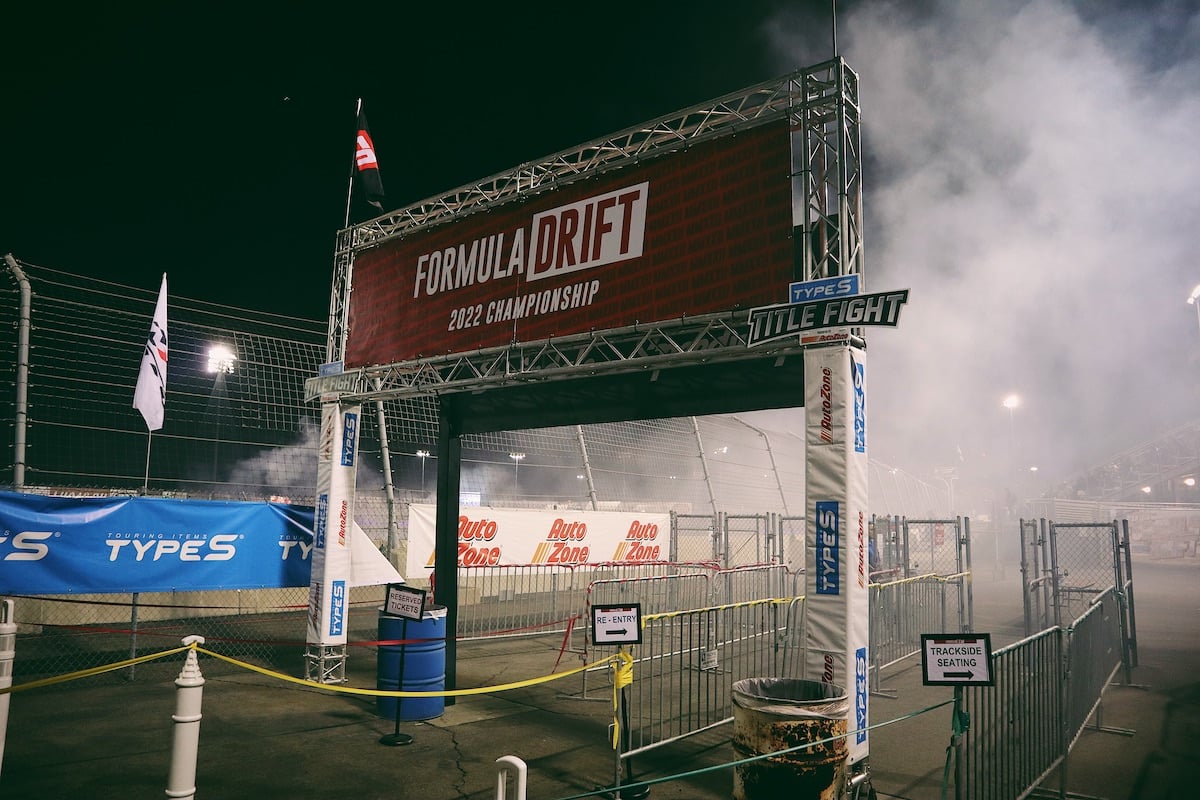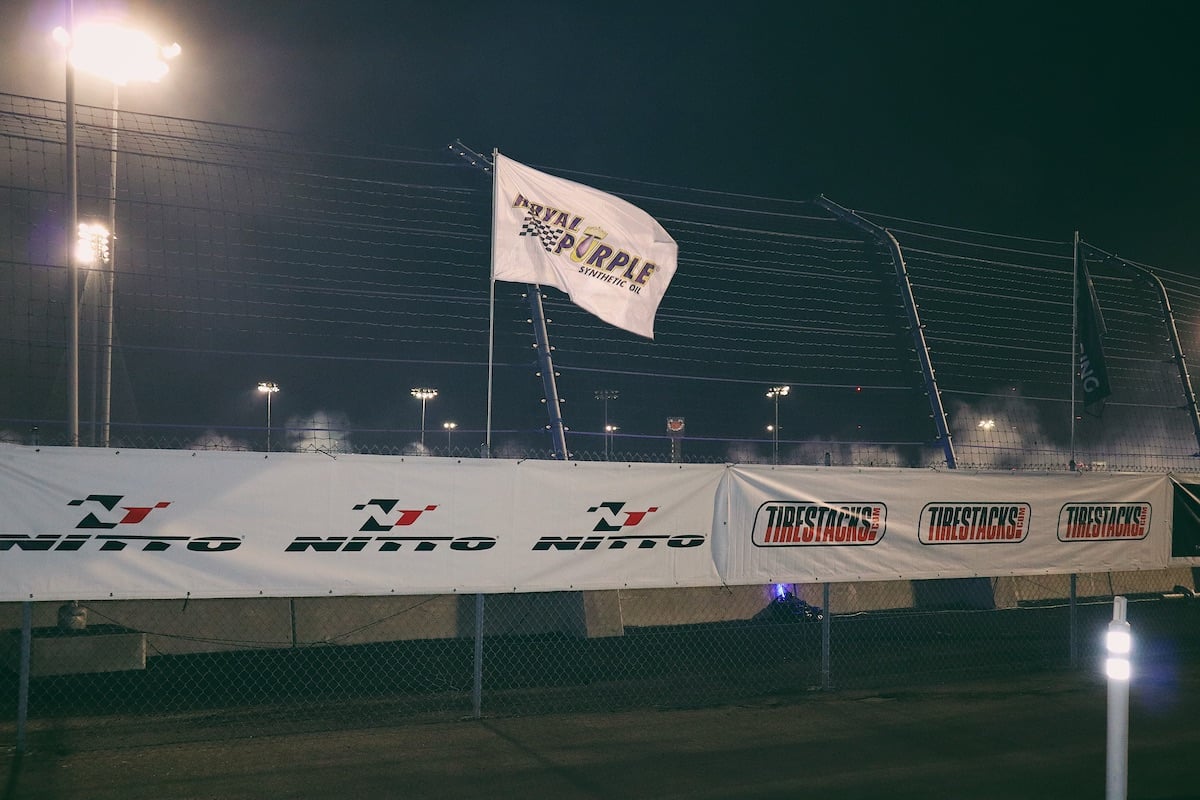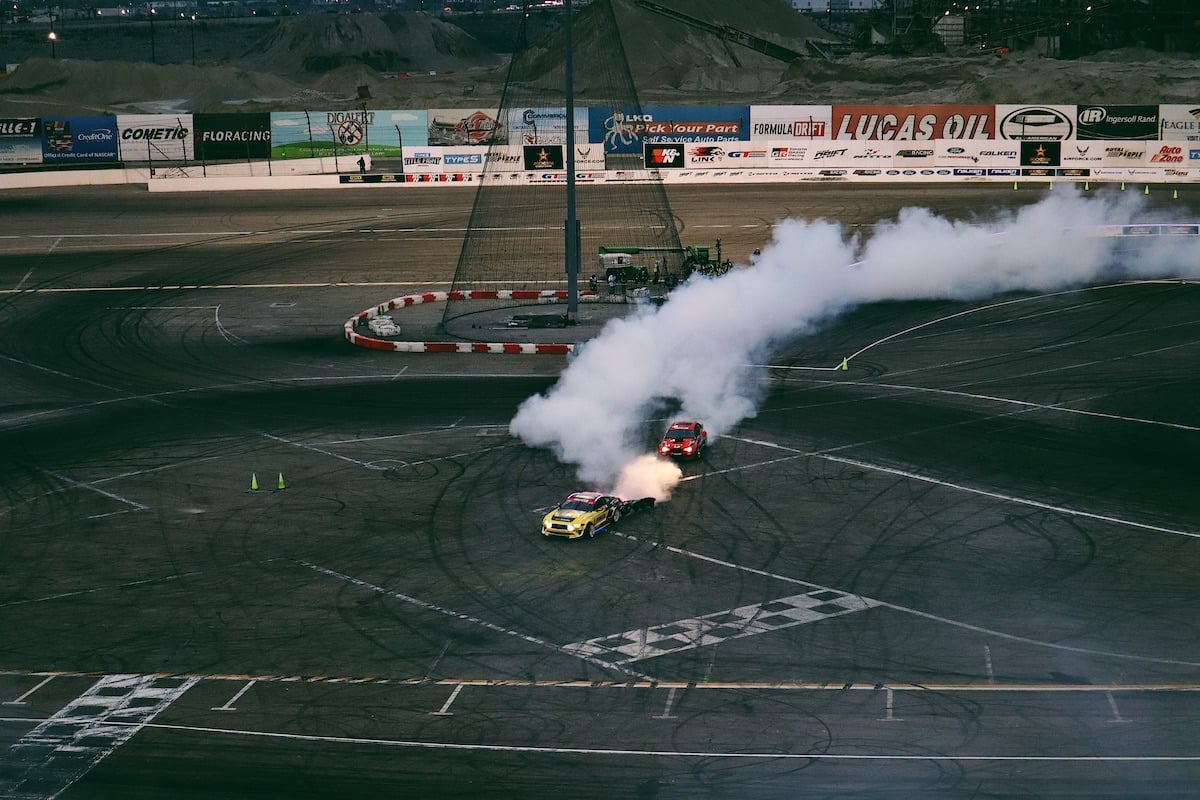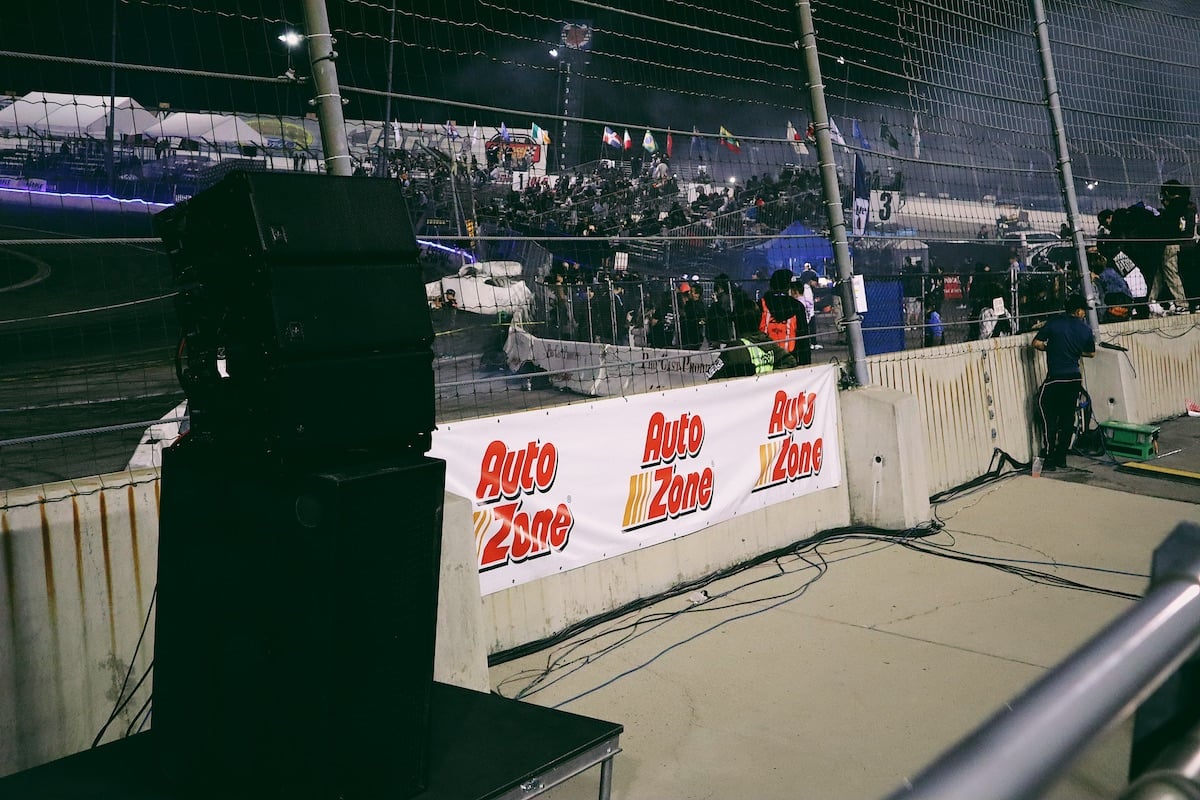 A3 Visual's Proven Track Record in Car Racing Activations
A3 Visual has a proven track record when it comes to providing print graphics for car racing activations. Beyond our work with the Formula Drift Series, we have also produced countless graphics for the NASCAR Cup Series and other live sporting events. These high-energy activations are some of our favorite projects, and we are always eager to immerse fans in the experience.
Request a free quote today to learn more about how we can help bring your next sporting or live entertainment event to life.