The start of college football season is one of our favorite times of the year. As students and faculty have been making their way back to campus, our team has been busy activating some of the biggest venues in college sports.
Our longstanding partnership with USC Athletics and the Trojans Football program means we have activated countless events over the years. From transforming training and practice facilities to conference championship stadiums, on-campus venues, and more, we are always eager to work with the university.
We recently helped kick off the Trojans' 2022 season with a set of fresh new graphics installed at the LA Memorial Coliseum. Here's a closer look at the activation.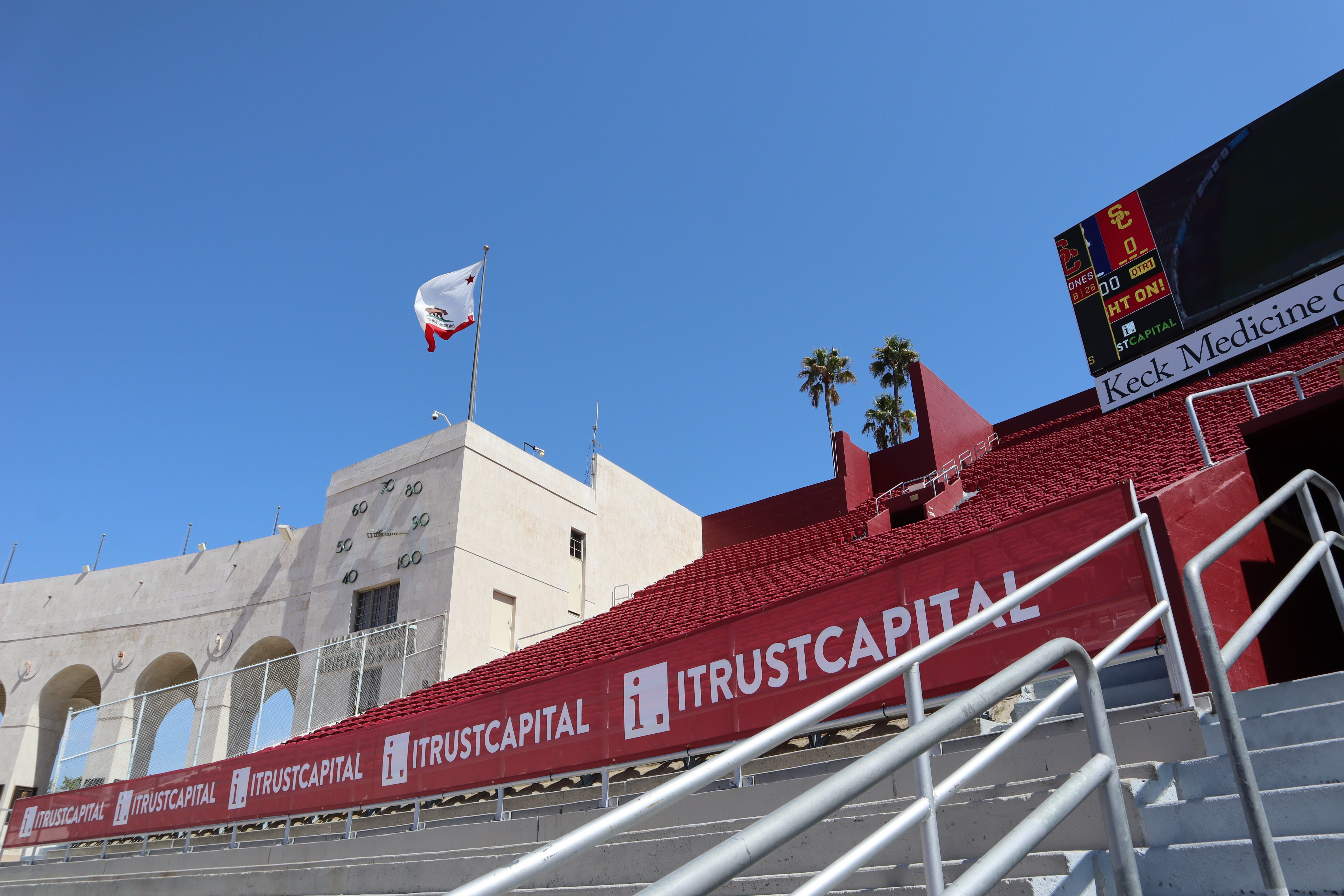 College Football is Back
College football is back, and the USC Trojans are off to a strong start. Following the season opener against Rice University, USC secured a 52-point victory that was only underscored by a 41-28 back-to-back win against Stanford.
SC fans are excited to welcome new head coach Lincoln Riley to the field this year. Riley brings an impressive track record at Oklahoma, winning 85 percent of his games in five seasons and leading the Sooners to four Big 12 titles with three College Football Playoff appearances.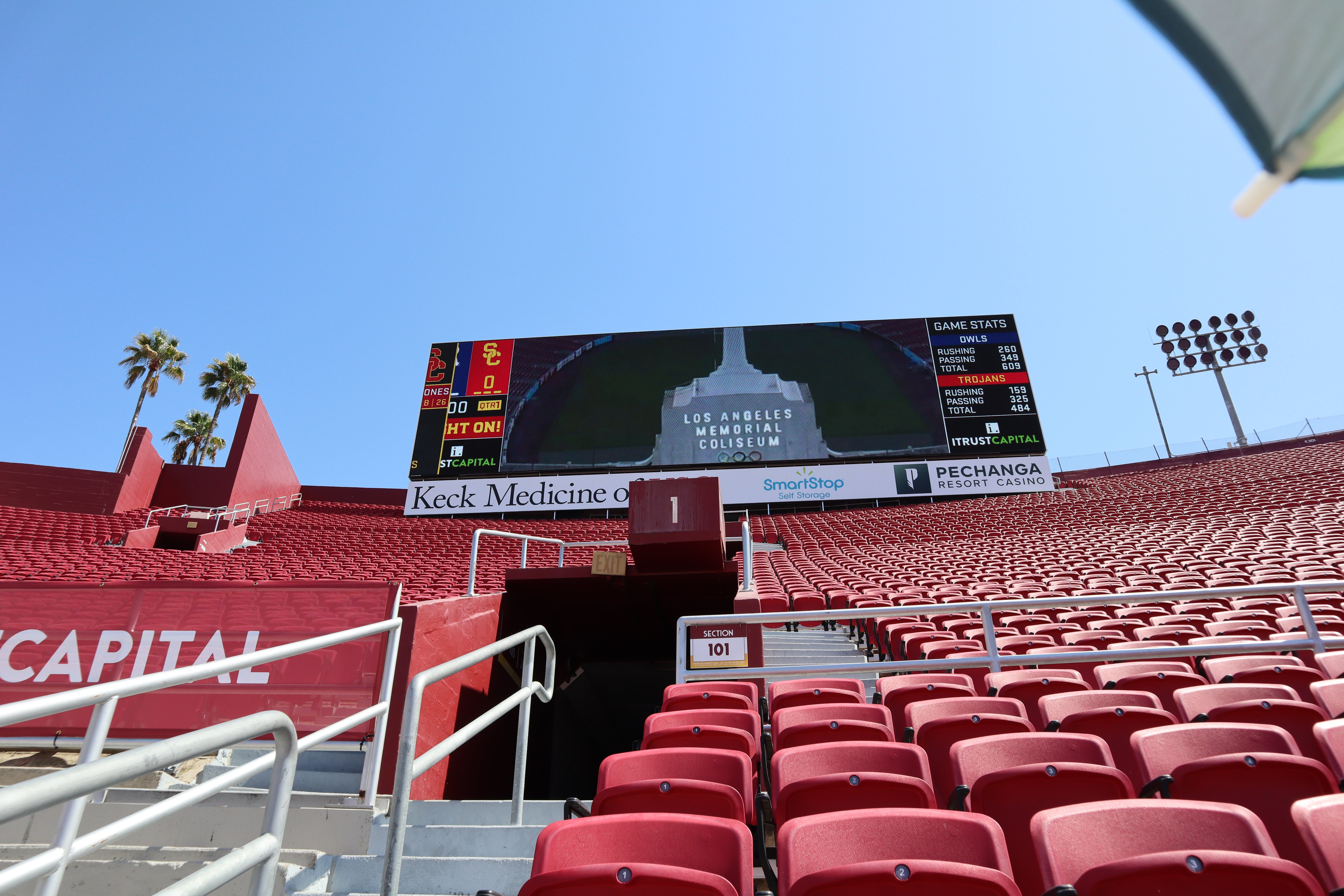 Stadium Print Graphics by A3 Visual
Over the years, we have transformed the LA Memorial Coliseum for a wide variety of events. So when it came time to give the venue a refresh ahead of USC's 2022 football season, we knew exactly what to do.
We fabricated a number of custom graphics before our on-site installation. We also incorporated banners from previous years that have been kept safely in storage. Outside the main entrances, fans were greeted by the colorful cardinal and gold branding that is so synonymous with Trojans football. From grass berm banners to gate graphics, fence signage, and more, the spirit of USC athletics was palpable from the moment guests arrived. We also provided custom sponsorship decals for the Honda Info Hut and Audi Field Suite.
Many of these banners and print graphics will continue to be used year after year. Our removal crews take extra care to ensure that all materials are washed, dried, and carefully prepped before going into storage.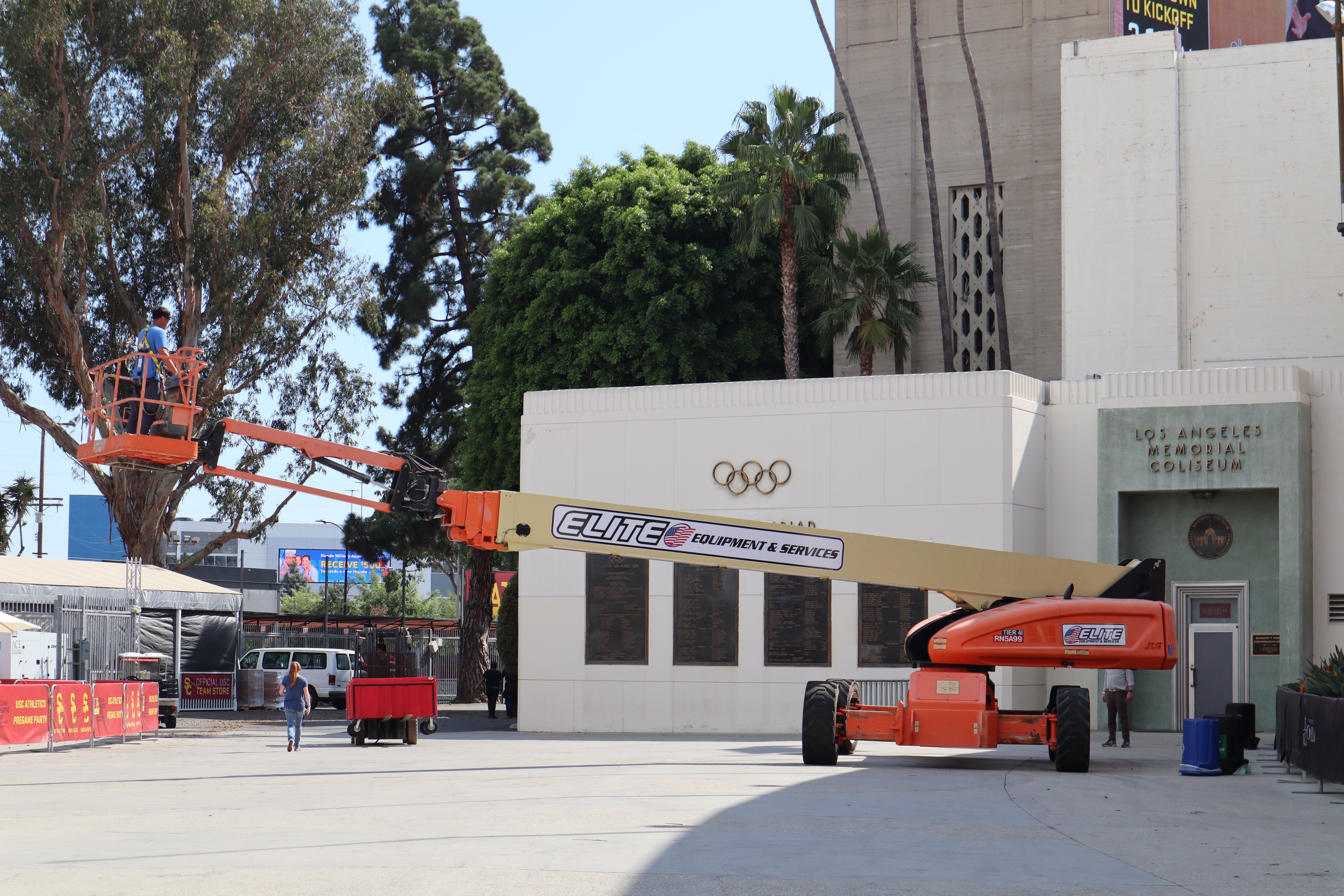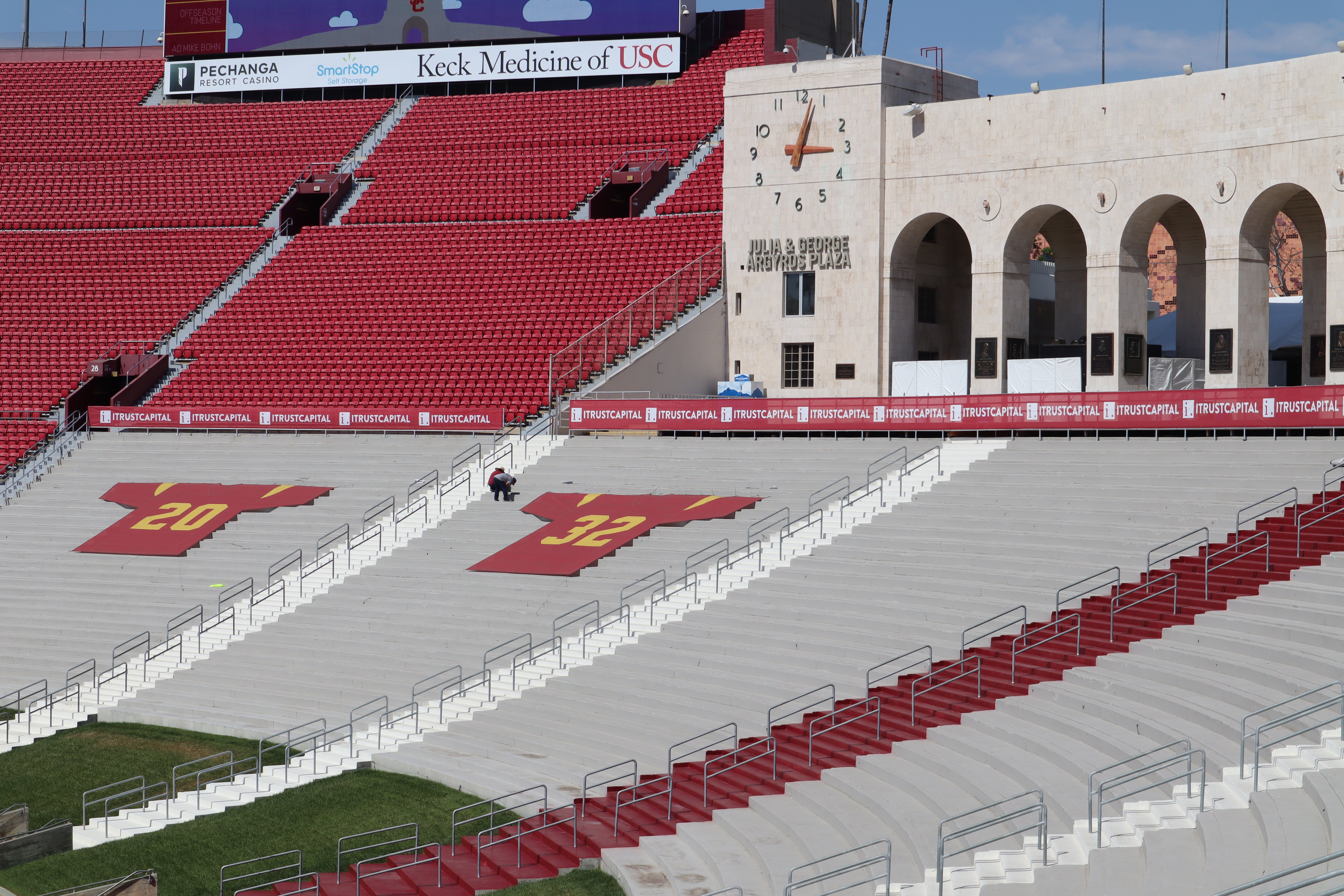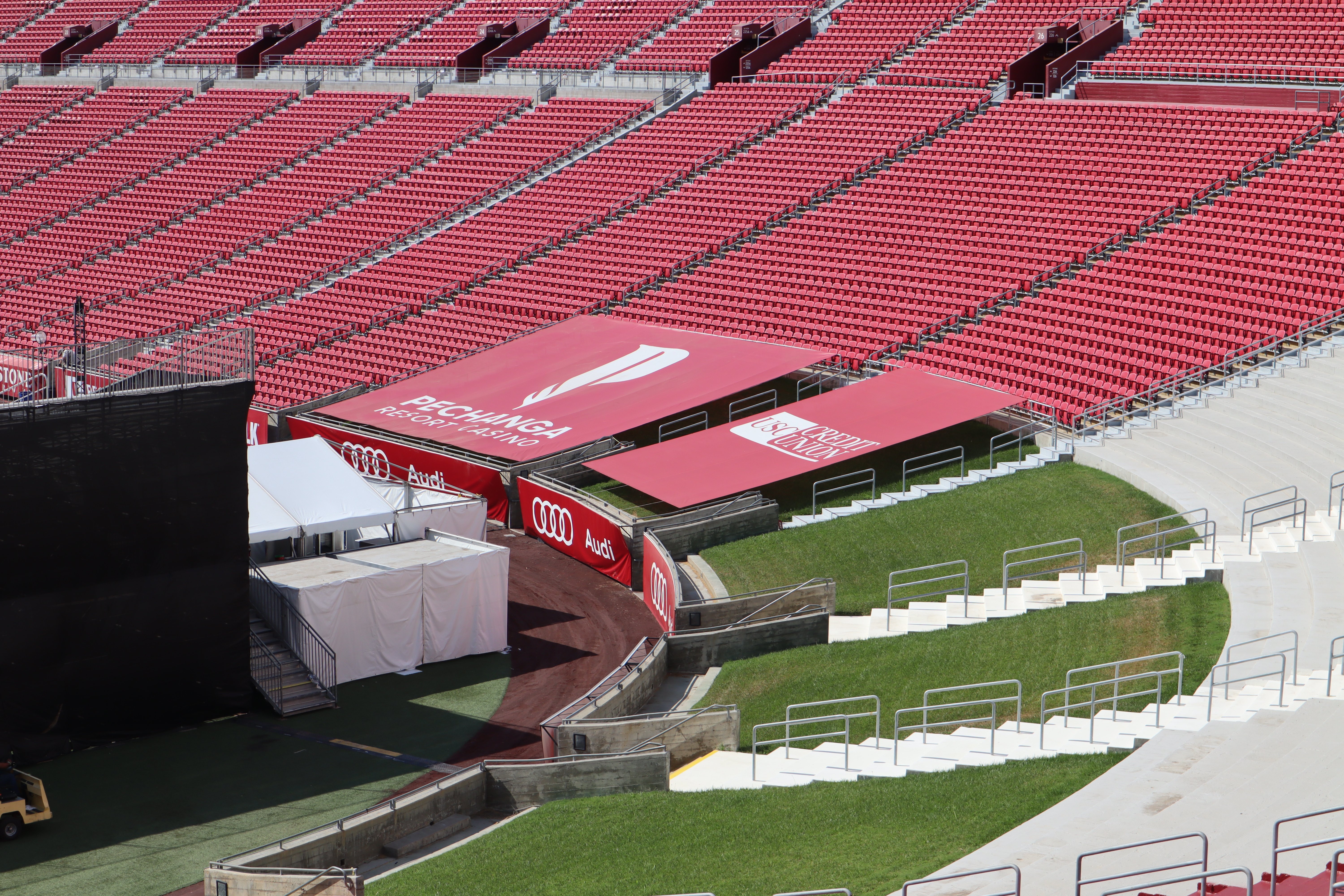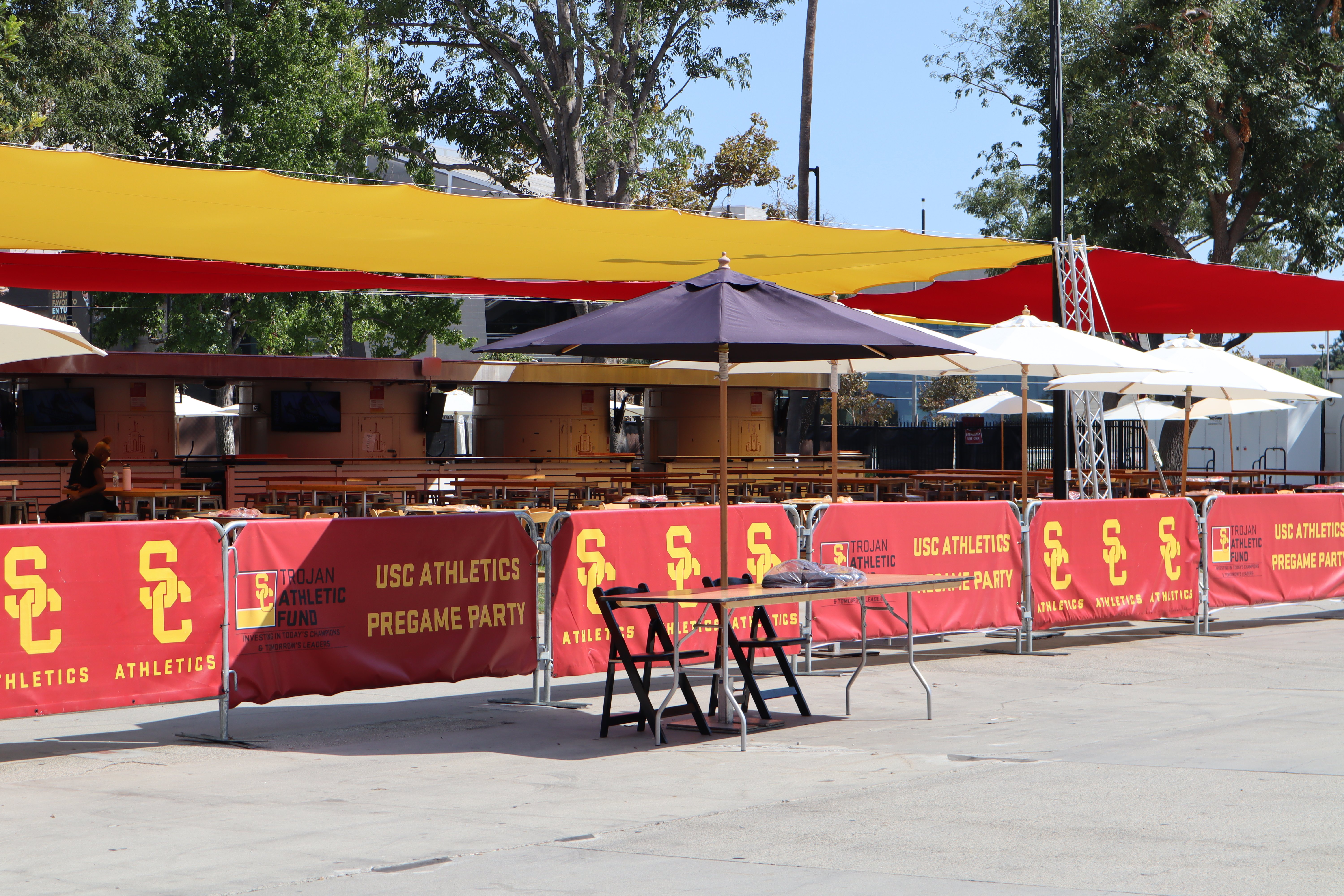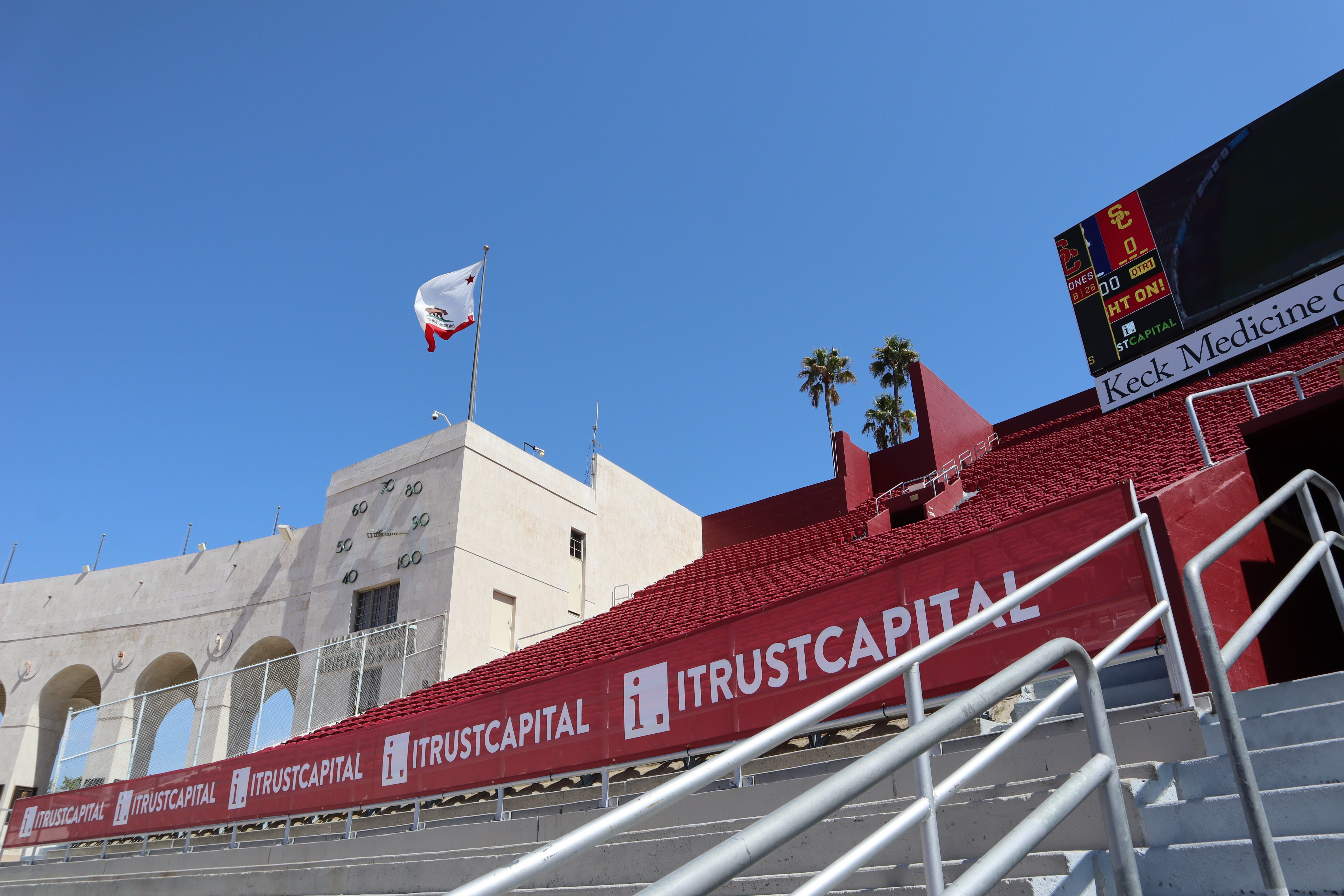 Our Partnership with USC Athletics
University partnerships are a crucial part of what we do at A3 Visual, and we always love being able to embrace the energy and excitement of college campuses. We have collaborated with Trojans Athletics for years and have helped activate some of the biggest on and off-campus events. Click below to view more examples of our work with the university and the LA Memorial Coliseum. Interested in learning more about how A3 Visual can work with your athletics program? Request a free quote today at https://a3visual.com/request-quote.
Trojans Football Practice Field Graphics
Pac-12 USC vs. University of Oregon Championship Signage
LA Giltinis Print Graphics at Memorial Coliseum
NASCAR Clash Race at LA Memorial Coliseum