Earlier this summer, our Miami-based team activated a large-scale installation for the 2022 Abu Dhabi Jiu-Jitsu Pro Tour. The event welcomed thousands of attendees for a high-energy, high-stakes competition. We worked with Katch Communications & Events to bring Florida's Watsco Center to life.
We produced dozens of custom graphics, banners, and backdrops that helped transform the arena into a thriving hub for this particular stop on ABJ's World Tour.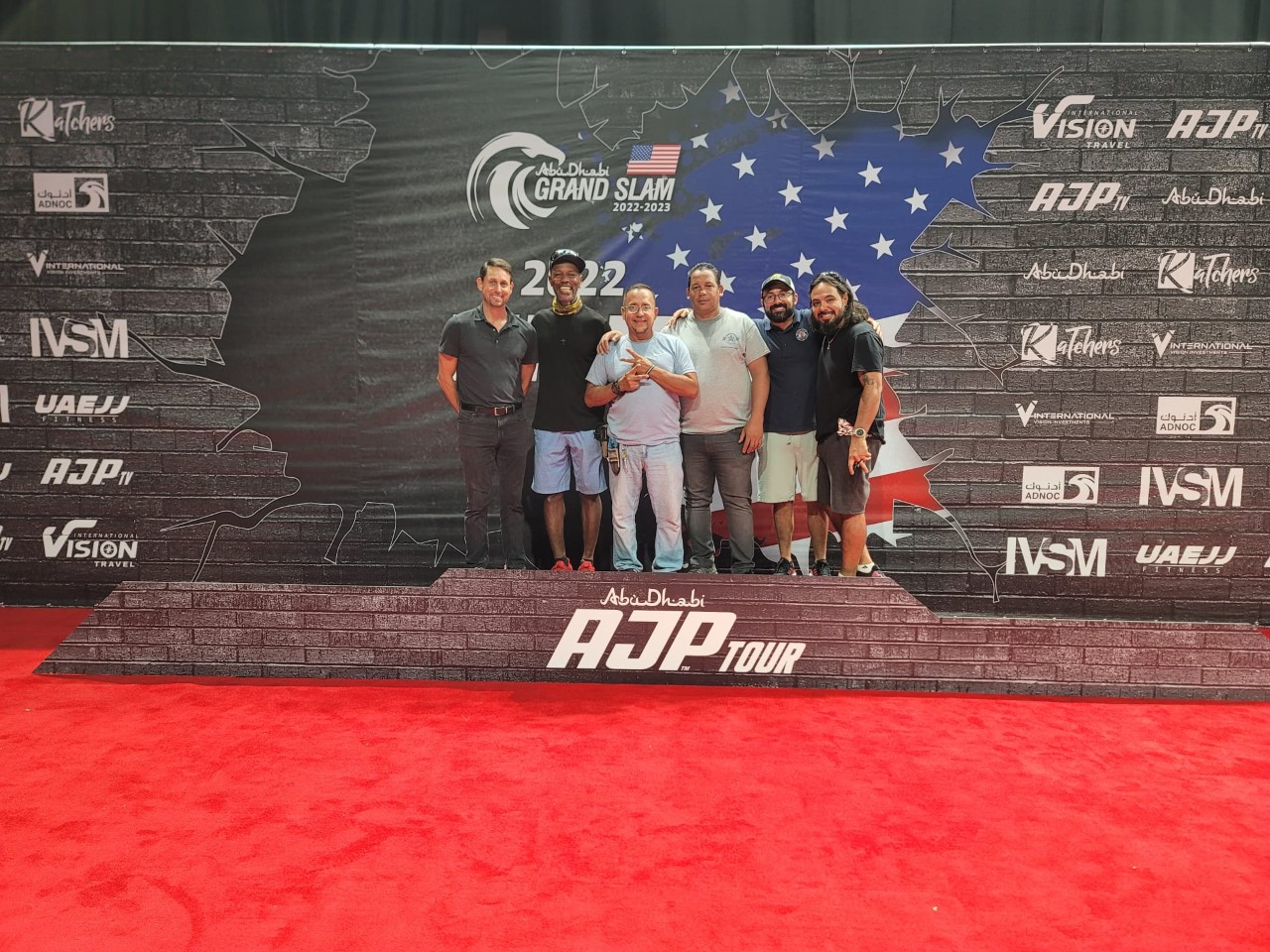 About the Abu Dhabi Jiu-Jitsu Pro Tour
The Abu Dhabi Grand Slam Jiu-Jitsu World Tour, known more commonly as the Abu Dhabi Grand Slam, is a series of global Brazilian jiu-jitsu tournaments that are hosted each year in cities all around the world. First starting in 2015, the circuit has become known as one of the premier global jiu-jitsu events.
The Grand Slam features a series of highly-competitive tournaments open to athletes with various skill sets, ranging from juniors to professionals and masters. Both male and female athletes compete for cash prizes in their respective divisions.
With the conclusion of Miami's ABJ Grand Slam tournament, five cities still remain on the 2022-2023 tour schedule including Tokyo, Shanghai, Sidney, London, and Abu Dhabi. For this year's season, a total of $1,525,000 in prize money has been announced.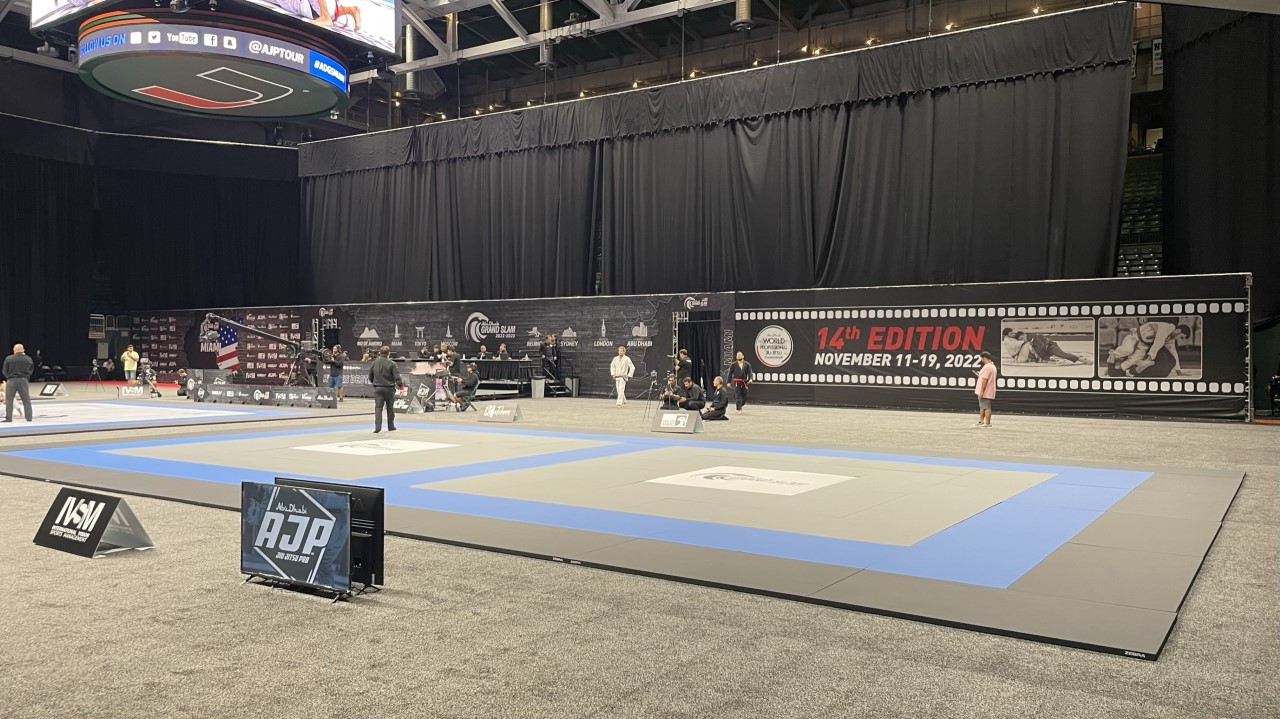 A3 Visual Activates Miami's Watsco Center
Coral Gables' Watsco Center is a 8,000 seat arena located on the University of Miami campus. Each year, the venue hosts a variety of live entertainment events including concerts, trade shows, lectures, and more.
To help prepare the arena for the ABJ Grand Slam, we produced dozens of custom large-scale graphics. UV-printed on durable 7oz vinyl, individual banners ranged anywhere from 24" wide all the way to 1644" wide. These graphics were installed throughout the venue, including the judges' panel backdrop, players' entrance banners, fighting mats, winner's podium, and more.
We also printed several rigid signs on ½ inch gatorboard for the stadium's sponsorship signage, coach box prints, and podium artwork. Additionally, our team fabricated a latex-printed removable decal that was installed directly on the exhibition hall carpet.
Finally, our Miami-based installation crew assisted with the on-site activation and provided the necessary hardware and equipment for the project.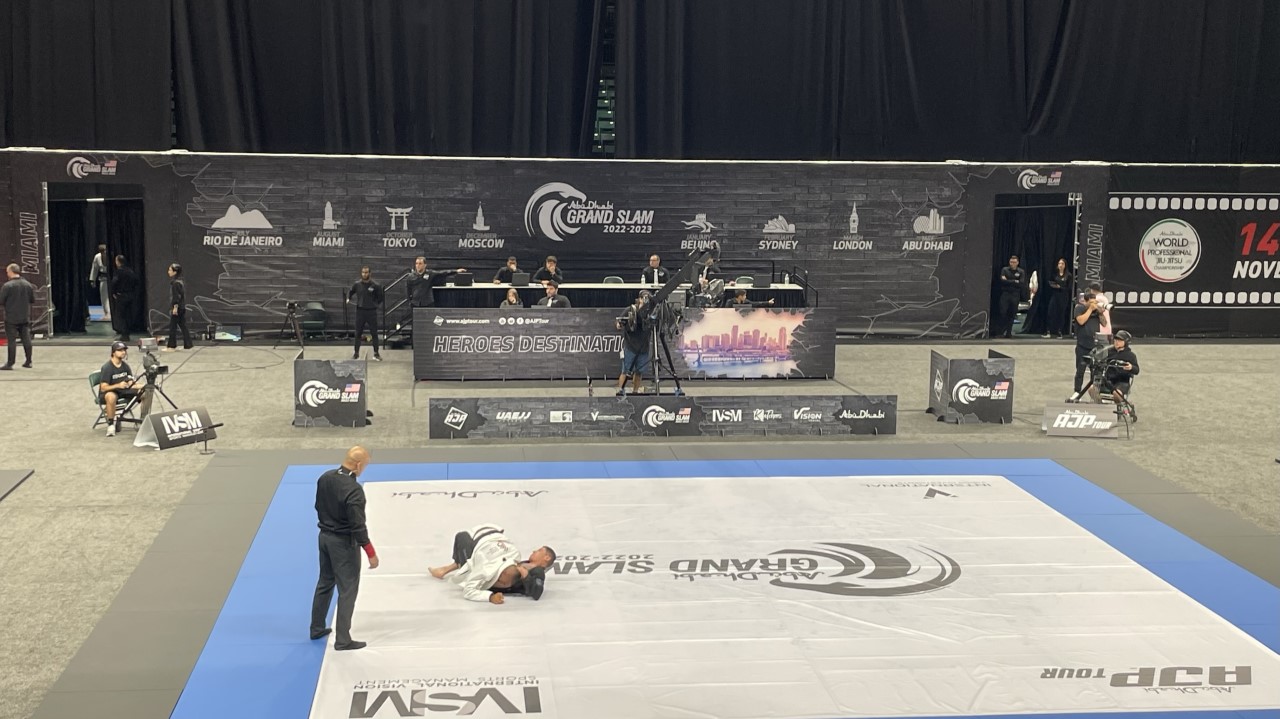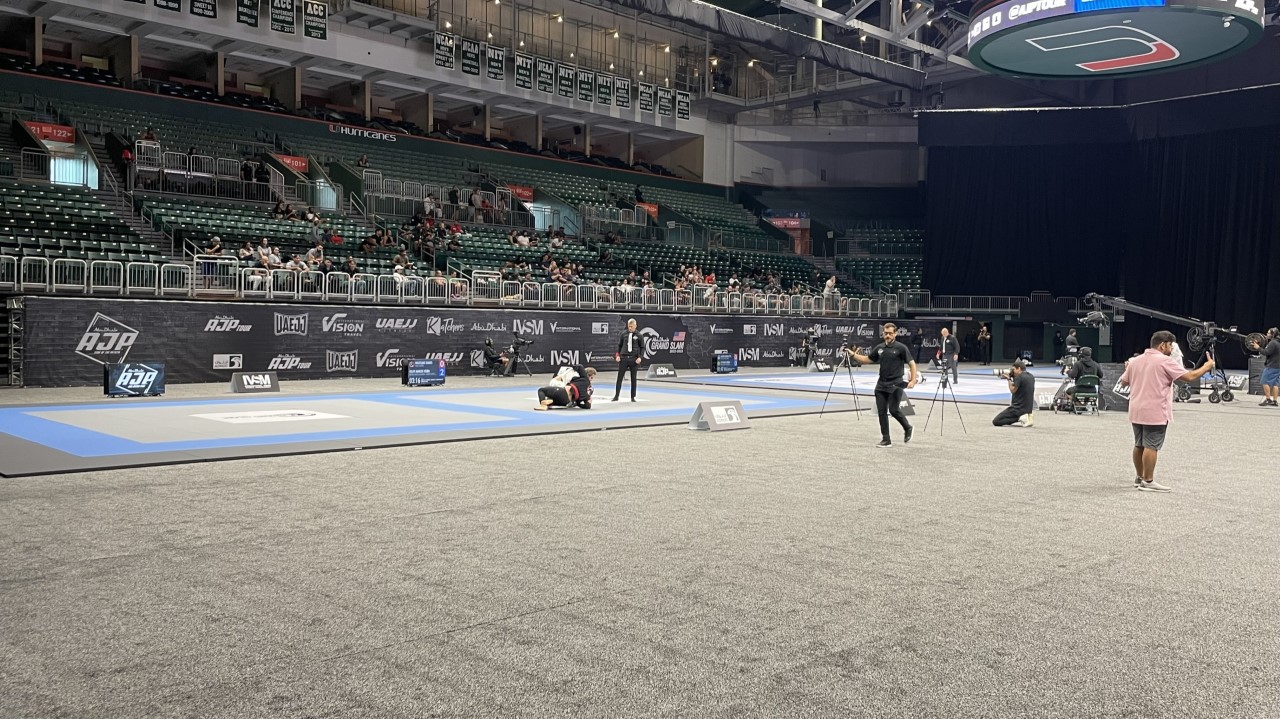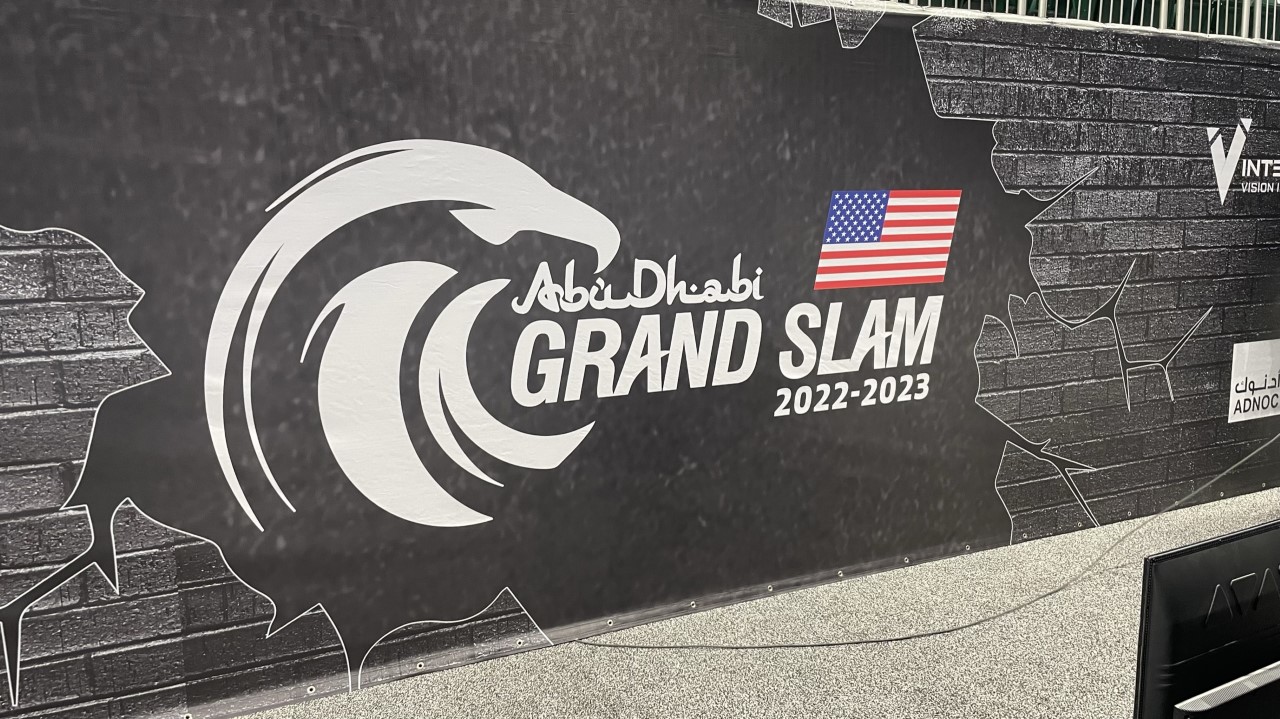 A3 Visual's Partnership with the Abu Dhabi Jiu-Jitsu Pro Tour
During the height of the pandemic, we worked with ABJ to produce the organization's 2020-2021 tour graphics. The tournament was live streamed from Miami, reaching hundreds of thousands of viewers all around the world. This year's in-person activities provided an opportunity for A3 Visual to create a truly captivating and high-energy experience for guests in the stands and those watching from home.
View more highlights from our previous ABJ Grand Slam activation at https://a3visual.com/news/abu-dhabi-grand-slam-jiu-jitsu-world-tour and request a free quote at https://a3visual.com/request-quote.