Just a few short weeks ago, our Immersive Division activated a multi-night projection mapping installation that covered Miami's Knight Concert Hall in a sea of color. We were brought on by Light Harvest Studio to collaborate on this project.
As part of Miami Art Week—spanning November 29th through December 3rd—our large-scale activation featured macroscopic images of corals native to the region and from all corners of the globe. The installation, titled "Projections of a Coral City," was designed to raise awareness for Miami's deep ties to the coral ecosystem.
The imagery was created in collaboration with Coral Morphologic, an organization dedicated to the study and presentation of corals through art and science. Our projection mapping installation featured 3D coral artwork that showcased the intricacies of the ecosystem in a new and unique way.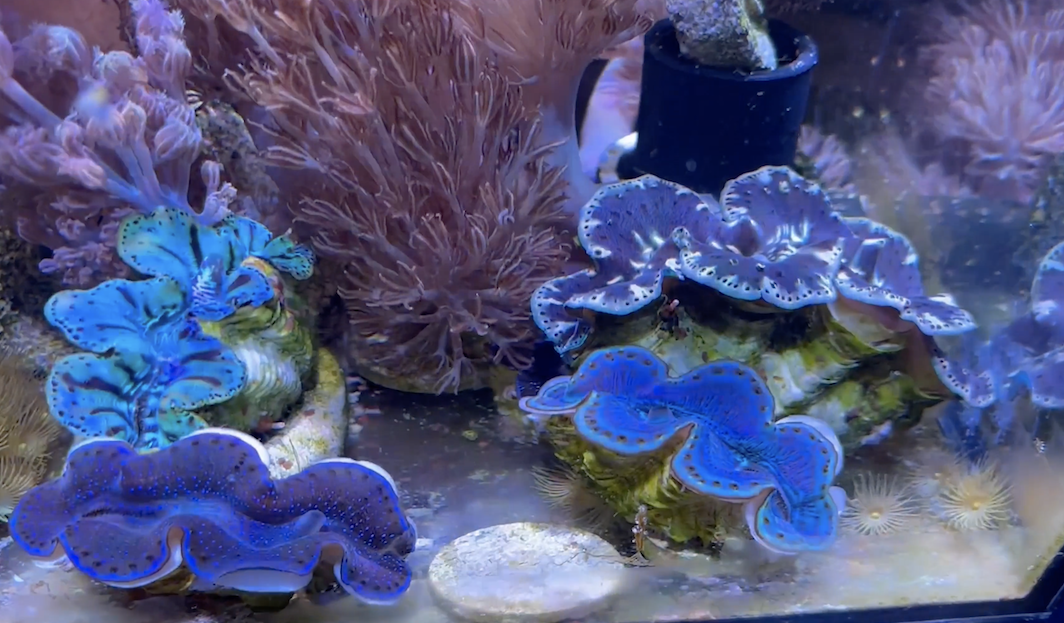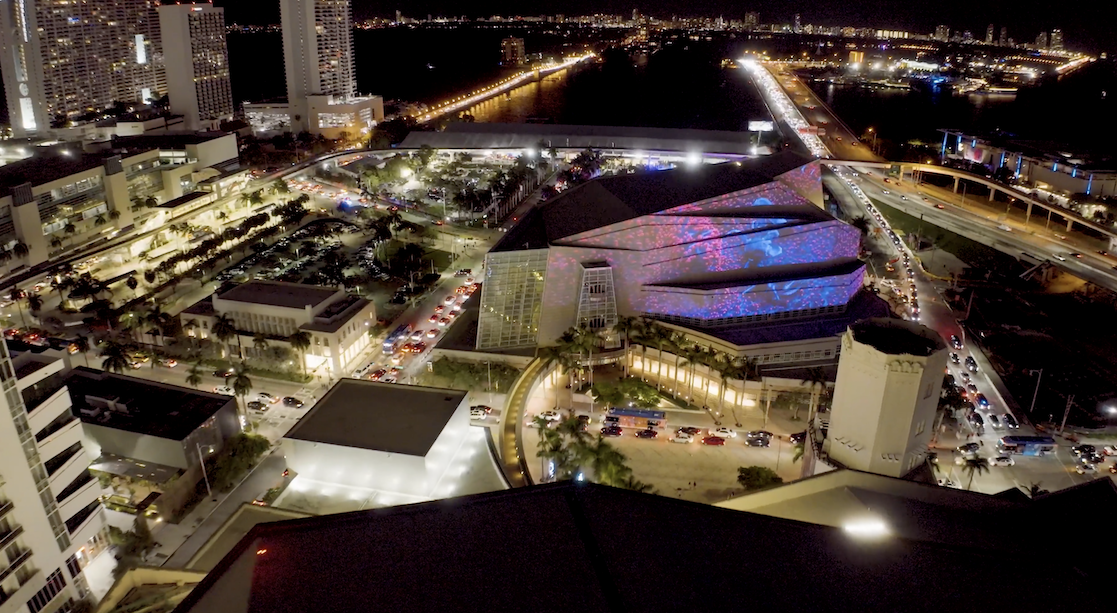 A3 Visual's Projection Mapping Installation
Using 3D projection mapping, we were able to transform the Knight Concert Hall with stunning visuals that moved in unison with music. With the help of fifteen high-powered Panasonic projectors, we were able to ensure bright colors, intense saturation levels, and strong contrast that helped capture the beauty of nature's coral systems. The content itself was hosted across 3 Modulo Pi Player servers to guarantee a smooth and seamless playback experience.
In order to cover every square inch of the building, we also craned five of the fifteen projectors into the tower to help cover additional and "hard to reach" angles. This installation was rather unique in that we were not required to get approval through any type of permitting process, simply because we were projecting on private property from a private property. The total installation took approximately two days to complete, with the event itself running for an additional seven.
The total show time was a 25-minute loop of footage featuring real coral, made to look as though the organisms were growing on the building itself. The goal of the installation was to raise awareness for the threatened and dying coral reef ecosystems around the world, and even more specifically those around the Miami and Florida coasts.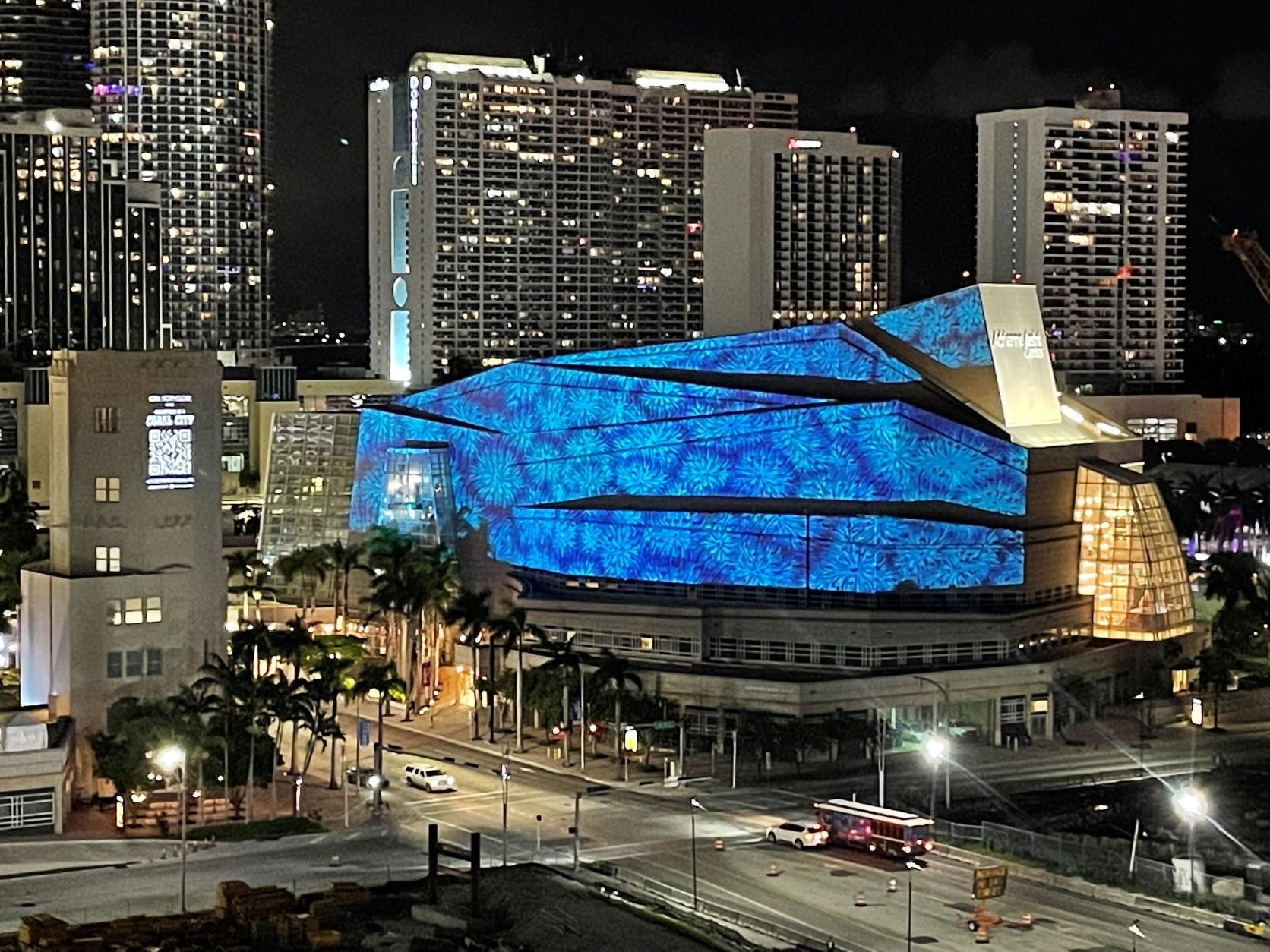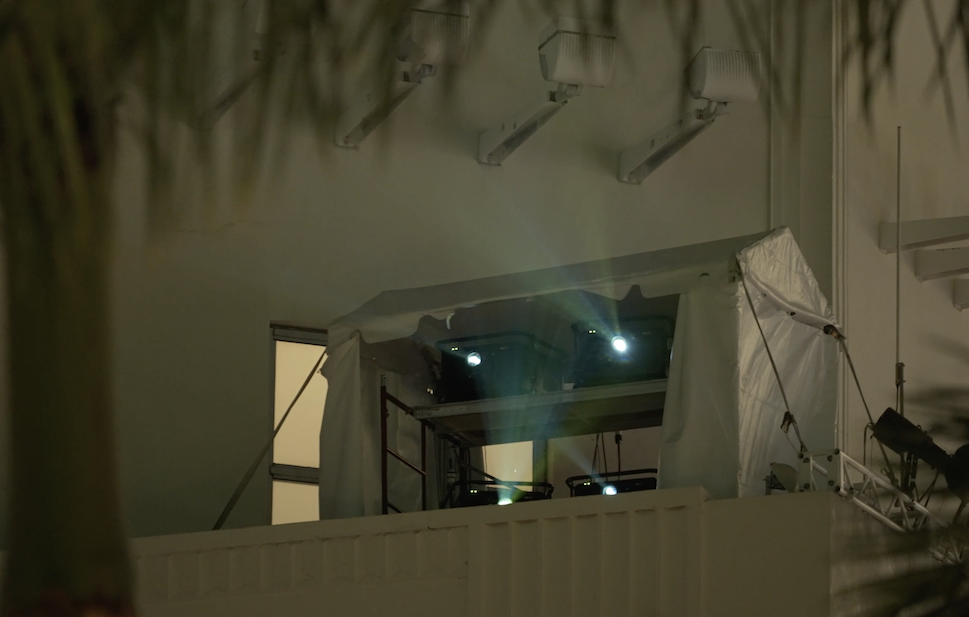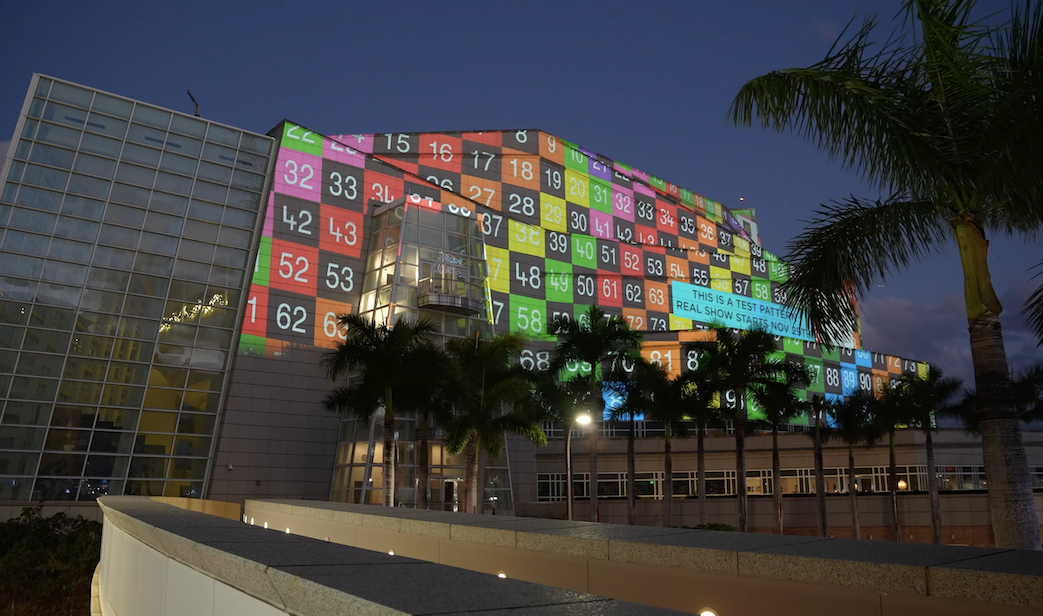 Why Projection Mapping is an Effective Tool for Entertainment—and Education
Projection mapping is an incredibly powerful tool for teaching people about important environmental issues. This type of immersive entertainment brings together art, science, and technology to captivate audiences and spread vital messages about ecologically sensitive topics such as coral conservation. Through our work on this project, we hope to have inspired viewers with the power and beauty of nature's coral systems.
By combining the unique capabilities of projection mapping with the vibrant imagery from Coral Morphologic, we were able to deliver an engaging narrative about the importance of coral conservation. We believe that this installation helped raise awareness for this crucial issue—and ultimately led to more conversations about how we can better protect our marine ecosystems.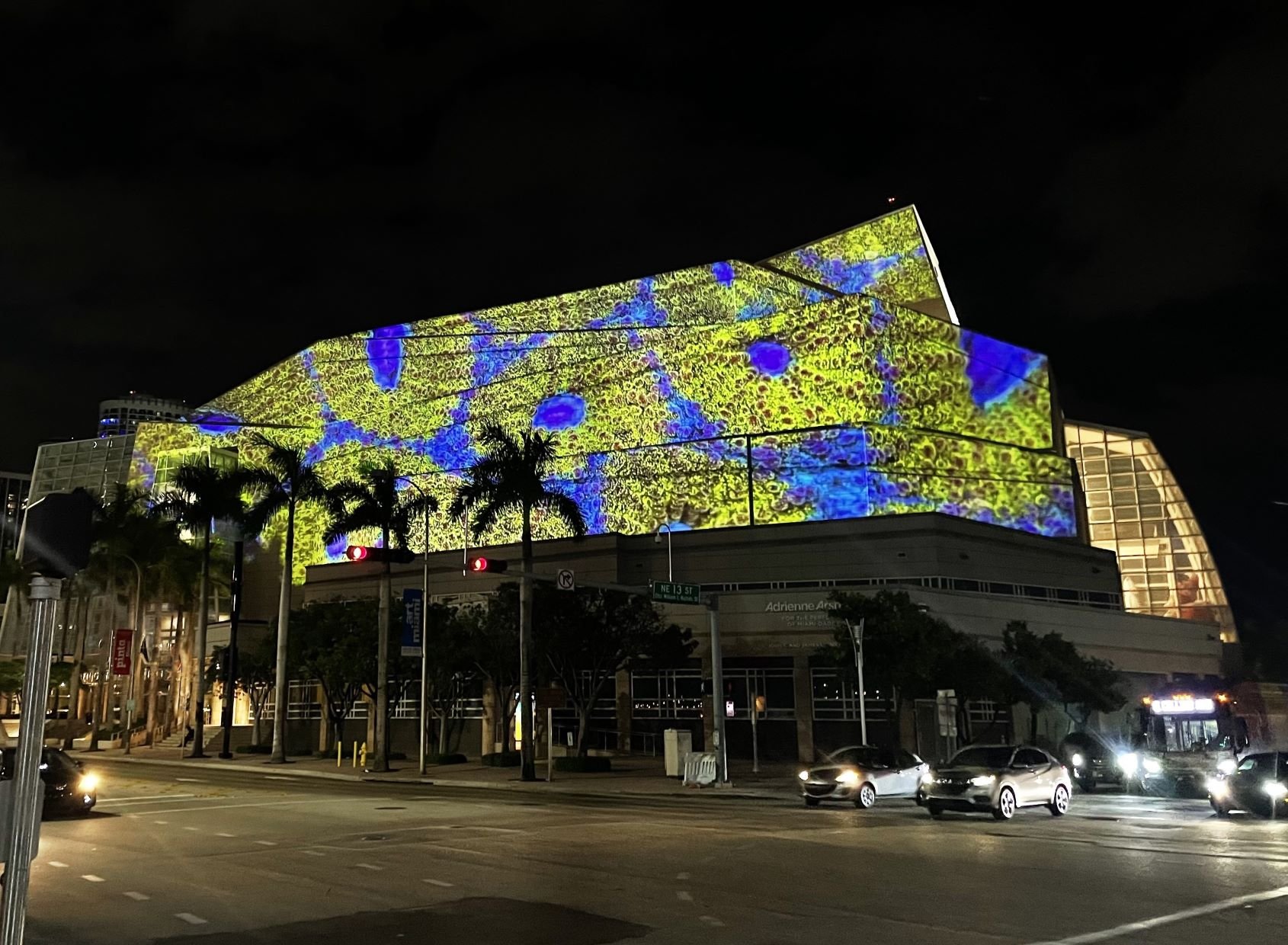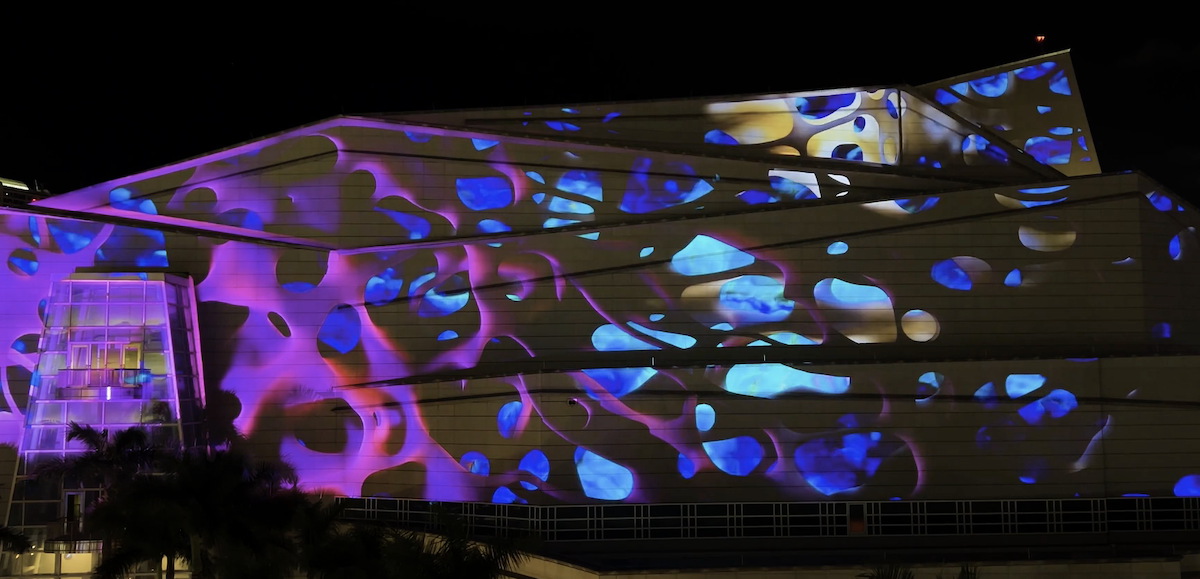 About the Exhibit
"Miami is a coral city," says Miami's Adrienne Arsht Center, "Built with limestone mined from the Everglades, its concrete skyline stands like corals colonizing the fossilized reef ridge on which the city was built. Miami and its maritime environment are inextricably connected geologically, historically, culturally and economically."
The primary event organizer, Coral Morphologic, is a "scientific art endeavor" that was created back in 2007 by marine biologist Colin Foord and musician J.D. McKay. In the 15 years since, the organization has worked to showcase the delicate and interconnected relationship between humans and coral. "Projections of a Coral City" is one of many installations that Coral Morphologic has promoted.