It's no secret that Los Angeles is a premier destination for experiencing world-class art. Overflowing with culture and creativity, the city is a thriving hub for artists of all ages and backgrounds.
Hosted at its new location in Beverly Hills, the annual Frieze Art Fair is a multi-day event that brings together art enthusiasts of all kinds. From collectors to designers, curators, and more, the fair is a major event celebrated throughout the art industry. This year also featured a new BIPOC Exchange series which showcased a number of artist-led social impact projects. And after last year's events were canceled due to COVID-19 health and safety concerns, attendees were more excited than ever to come together again in person.
Here's a closer look at our work with Frieze for the 2022 Art Fair.
HIGHLIGHTS FROM THE 2022 FRIEZE ART FAIR
Frieze Los Angeles brought international guests from all corners of the globe, along with local celebrities and famous cultural icons. Frieze LA is about much more than just art—it is a celebration of creativity and human expression. The fair attracted over 100 different galleries, global exhibitors, and talent of all ages.
The fair offered a variety of experiences and VIP exclusive events, giving artists the opportunity to showcase their work to some of the industry's top collectors. According to auction organizers, buyer spend was up 78 percent compared to 2020.
Outside the main venue, the city of Beverly Hills also celebrated the event. Other galleries and artists capitalized on the international attention from the fair and welcomed those exploring the city during the duration of the event.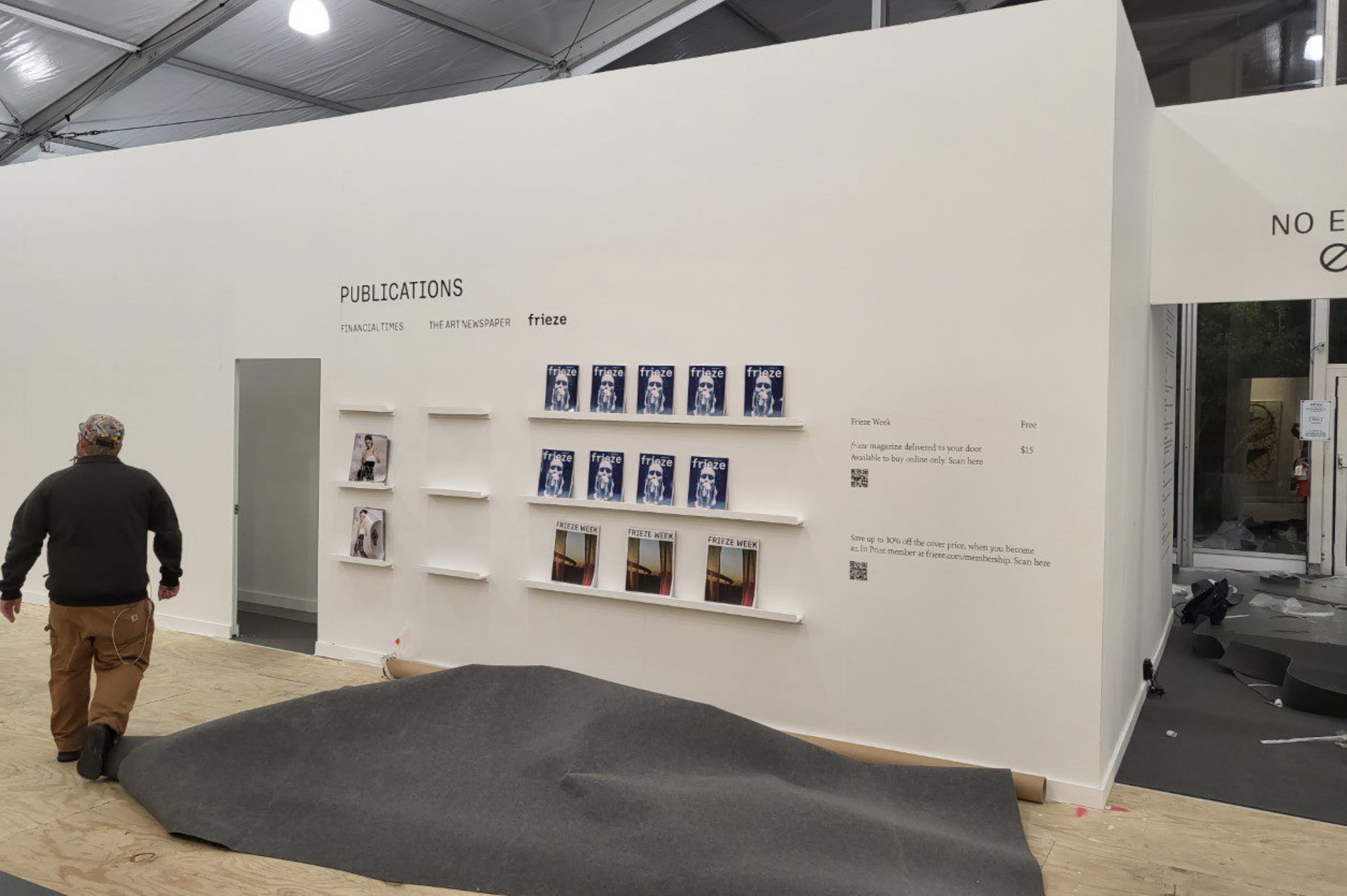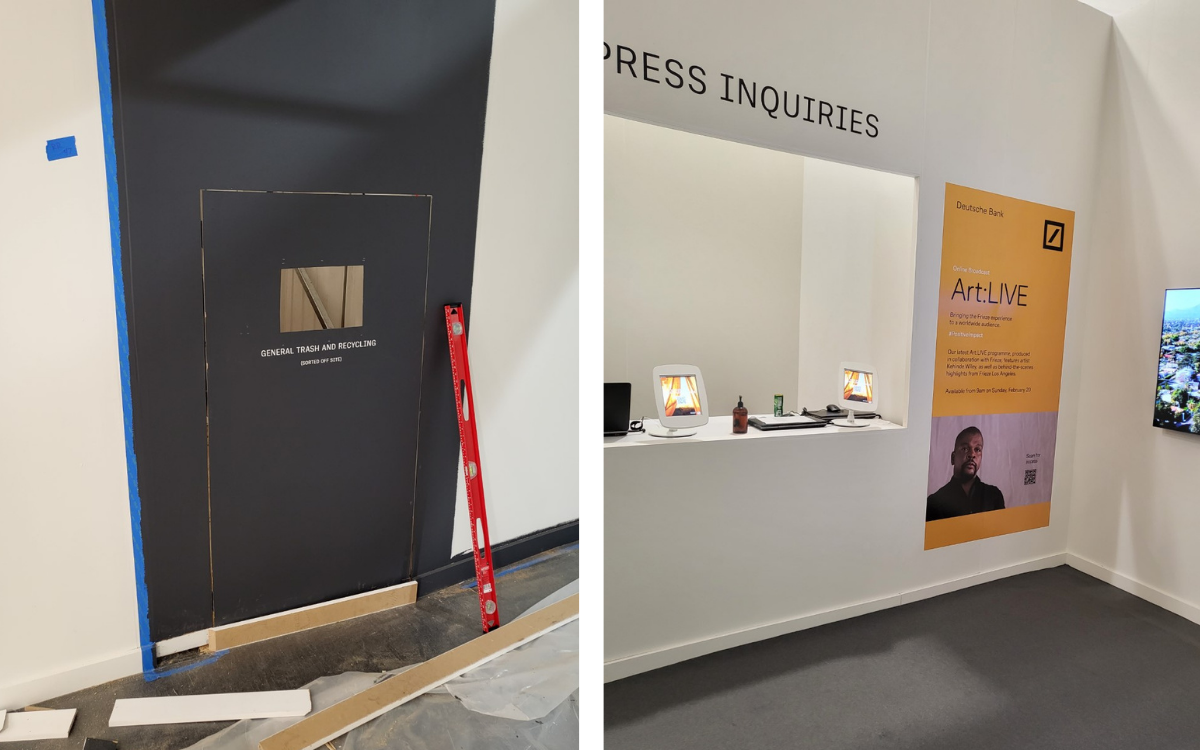 GALLERY-WIDE ACTIVATIONS FOR FRIEZE L.A. 2022
First impressions are everything—and especially is the case at Frieze LA.
Our team at A3 Visual produced the larger-than-life pink entrance structure that welcomed guests to the venue. This modern, minimalist sign not only served as a beacon for those arriving at the event, but also provided an iconic photo-op backdrop that was shared heavily across social media.
Once inside, attendees were greeted with a number of other signage including directional graphics and A frames. We also produced all of the black and white cut vinyl that was carefully applied to the interior walls. Additional identification boards and QR codes were installed throughout the property to assist guests with exhibit information and navigating the venue.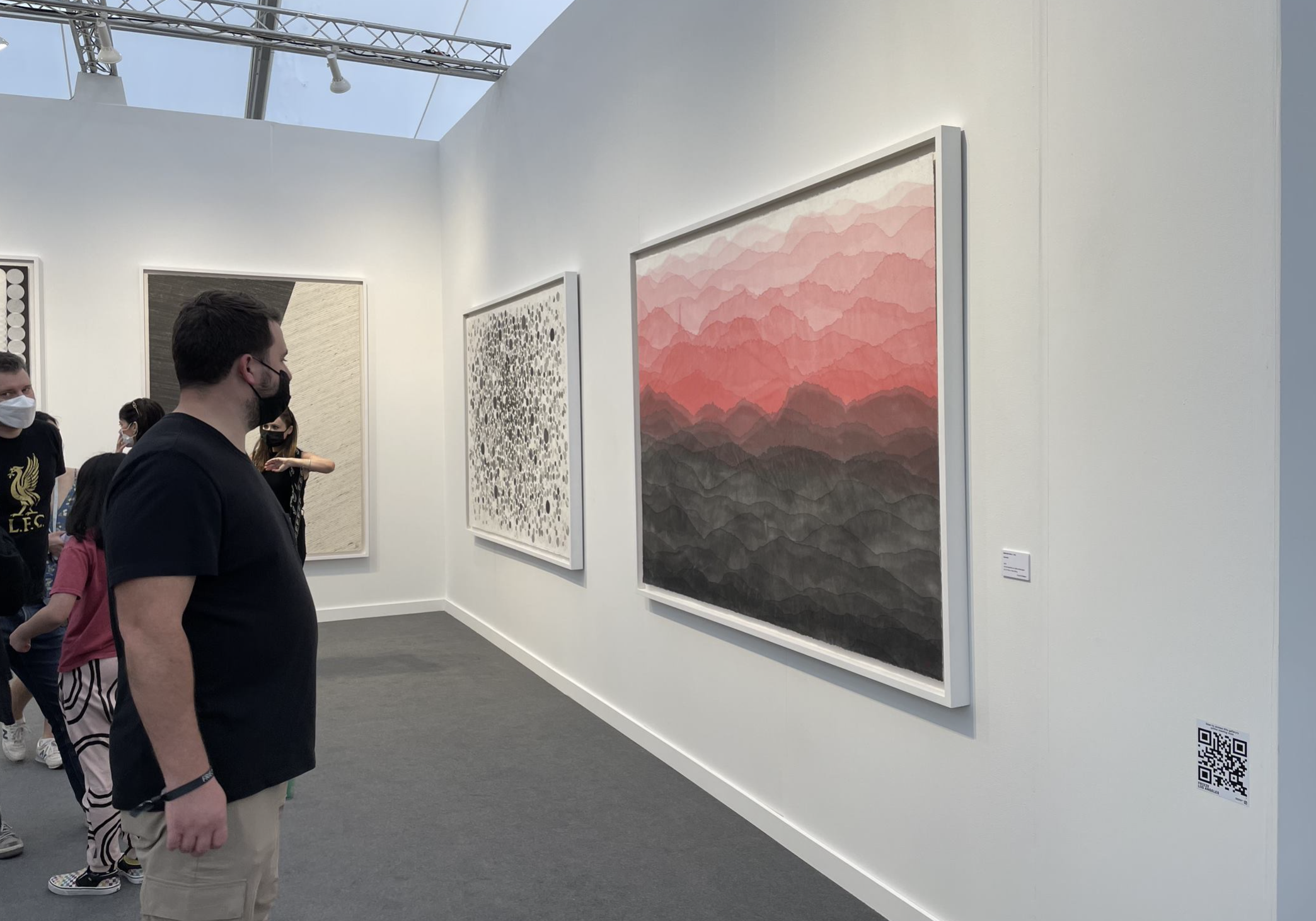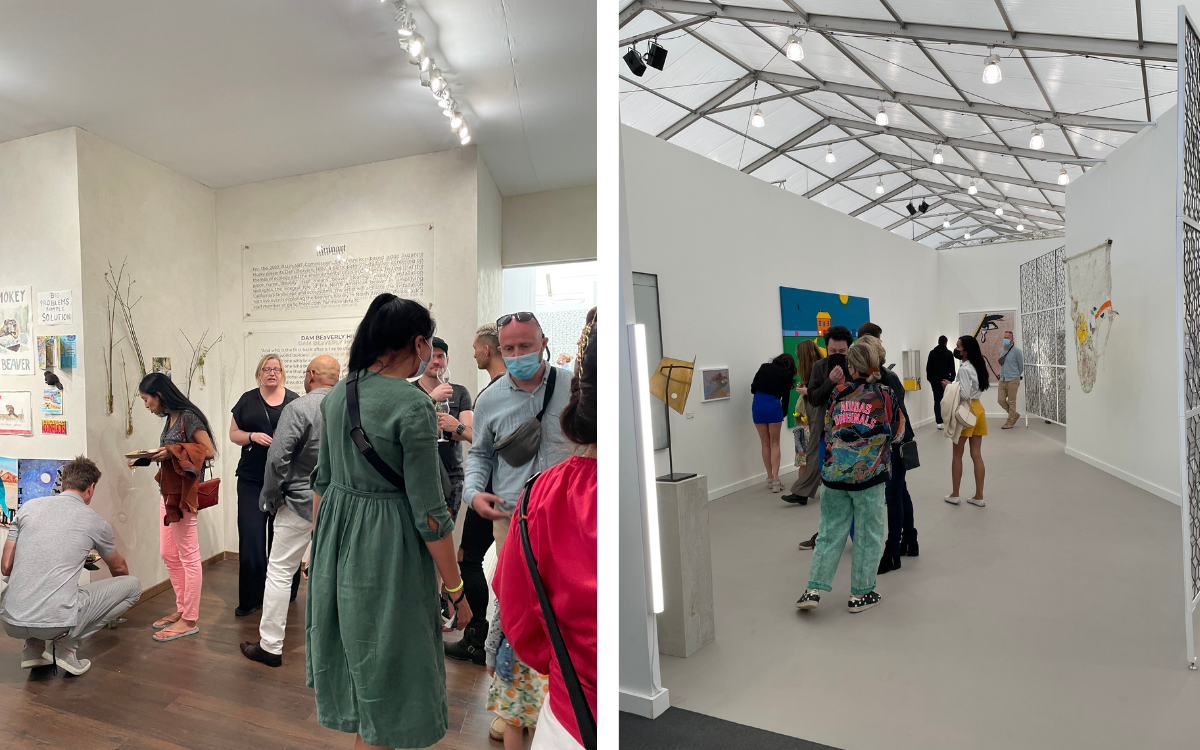 ART EXHIBIT INSTALLATIONS BY A3 VISUAL
With decades of experience in the large format printing space, we have been fortunate enough to work with a number of art installations and venues to help bring their exhibits to life.
Depending on the venue and the exhibit itself, these particular activations can range anywhere from a few days to several months. It's incredibly important that the materials and applications we use during the installation process are designed to best suit the venue. From standard wall and glass decals to more elaborate structures and signage, our teams ensure a high-impact activation—no matter how long the exhibit is open to the public.
View more highlights from the activation below and view our full portfolio at a3visual.com.