Among many other things, 2020 will forever be known as the year of canceled sports seasons.
Following months of delays and ever-evolving capacity restrictions, most stadiums and arenas have sat empty since early spring of last year. But fans and athletes are making a long-awaited comeback.
For the Association of Volleyball Professionals, it's never felt better to be back on the court.
Beach volleyball players were finally welcomed back with open arms this past weekend for the Association of Volleyball Professionals (AVP) Gold Series Manhattan Beach Open. The Southern California event brought together 77 teams to compete for a chance to solidify their name on the renowned Walk of Fame.
AVP partnered with A3 Visual to bring the high-energy beach event to life. In preparation for the tournament, we decorated a professional beach volleyball hub from the sand up and helped create a state-of-the-art venue for both fans and athletes to enjoy.
Here's a closer look at how our team helped AVP continue its golden coast legacy.
AVP GOLD SERIES MANHATTAN BEACH OPEN
The Association of Volleyball Professionals (AVP) is the longest-standing and most well-known American beach volleyball organization in the country. Since its founding in 1987, the group has been hosting national tournaments to provide opportunities for new talent to develop their skills. The organization brings together a community of fans and athletes by promoting the lifestyle of beach volleyball and fostering a love for the sport.
The 2021 AVP Gold Series features tournaments in Atlanta, Manhattan Beach, and Chicago. This past weekend, the AVP brought back the feature event with teams competing for a cut of the $250,000 grand prize. The Manhattan Beach Open stretched across the sands to the pier, where fans could catch all of the action while enjoying drinks, live music, and other live entertainment.
PROFESSIONAL VOLLEYBALL COURT INSTALLATION AT MANHATTAN BEACH
As the pinnacle event of AVP's Gold Series tour, the organization created a professional-grade headquarters to host competitors and fans. Highlighting the iconic beach volleyball lifestyle was key to creating the perfect venue for the weekend.
Since this event is an outdoor series, our team used tight mesh banners throughout the space to show off the organization's prominent branding with durable, exterior-grade materials. We wrapped every corner of the bleacher seats in detailed graphics, including custom wayfinding signs that helped fans and athletes navigate the venue.
For fans enjoying the games from private club seating, our team wrapped the front, back, and sides of nearby beach cabanas. All jumbotrons were also wrapped with event graphics and promotional signage. On the bleachers, we included a variety of high-flying outdoor flags, including both national and event signage sponsors.
AVP AND A3 VISUAL ANNOUNCE NEW PARTNERSHIP
We are excited to announce that our team at A3 Visual is now exclusive partners with AVP. The multi-year agreement includes comprehensive printing and installation support for the organization for all of its pro tour stops around the country. Our team is proud to represent this premier sports organization and provide graphics and venue support for the top-tier athletes competing in their tournaments.
Interested in learning more about exclusive signage partnerships and how A3 Visual can help support your sports league or franchise? Contact us for a free quote today.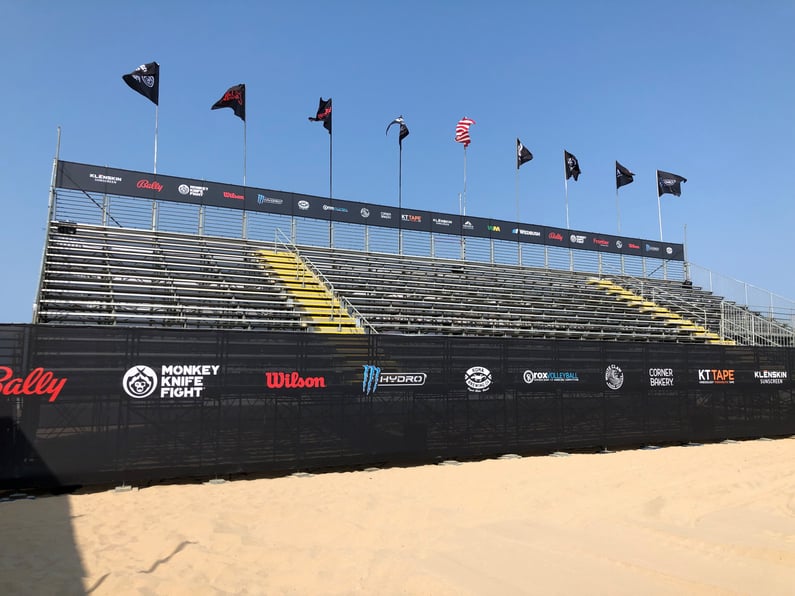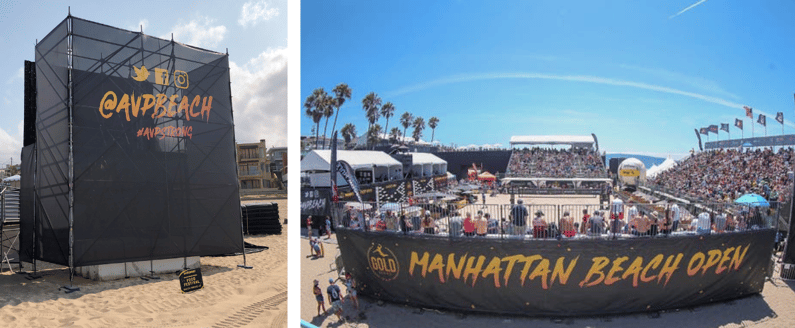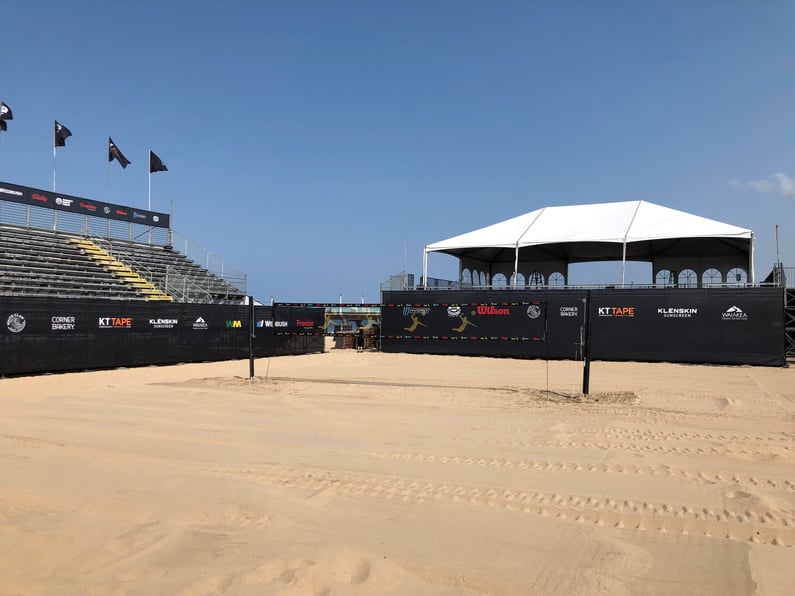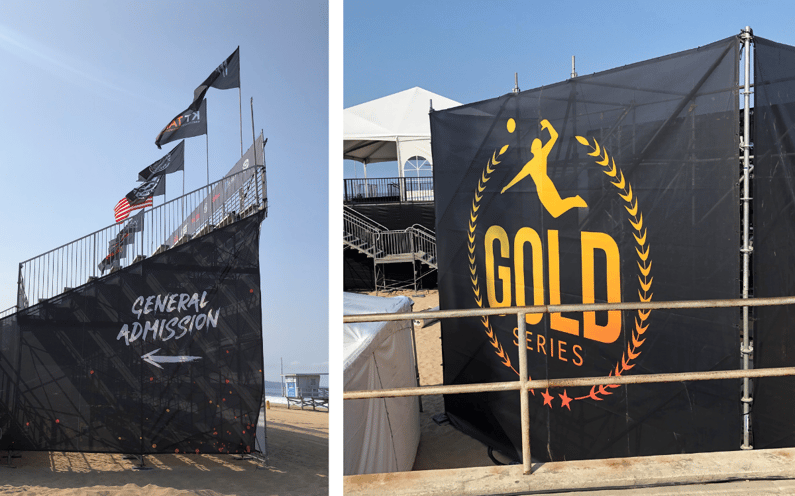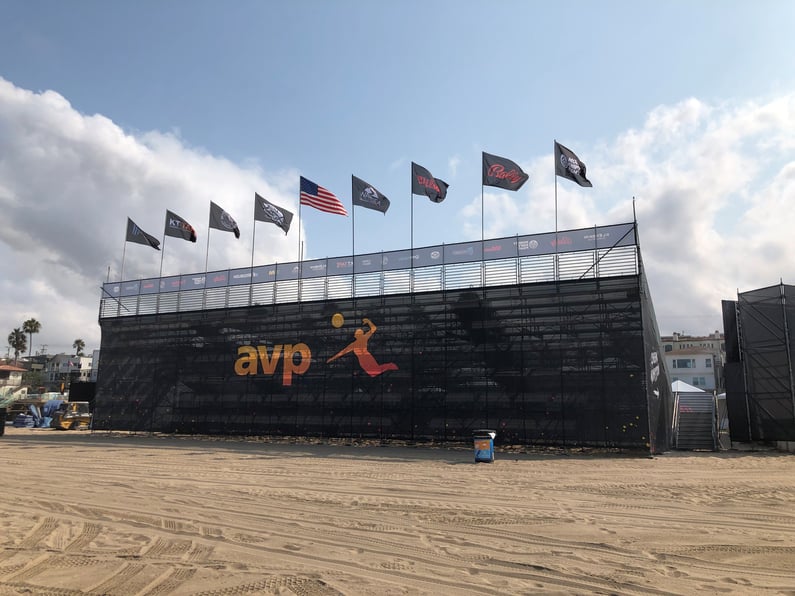 AVP'S TRAVELING INSTALLATION IN CHIGACO, IL