With the class of 2021 now ready and eager to enter the real world, there's no better way to recognize their achievements than an in-person graduation.
For most 2020 grads, however, postponing their celebrations was a necessity. But now, many schools are incorporating last year's festivities into their 2021 ceremonies. Loyola Marymount University (LMU) recently welcomed both classes back to campus, including those graduating from their prestigious Loyola Law School. Friends and family joined together to honor the achievements of both cohorts, creating a high-energy, high-capacity event at Inglewood's newly constructed Sofi Stadium.
Here's a closer look at our installation and how we helped safely welcome thousands of guests for LMU's graduation festivities.
CELEBRATING THE CLASS OF 2020 AND 2021
This spring and summer, joint graduations for the class of 2020 and 2021 have become popular events for colleges and universities across the country. These combined graduations are one of the few ways to make up for the celebrations missed last year, while also still honoring the achievements of 2021 graduates. But it's no secret that these ceremonies attract a large number of guests and campus-goers.
Although many COVID-19 protocols and capacity restrictions have been lifted in light of increased vaccination rates and lower public health concerns, attendee safety is still a top concern. Especially as guests gather from far reaches of the country—and even internationally—it's important to make sure that in-person events are properly organized to keep everyone safe. This requires a certain level of expertise both in crowd management and large-scale venue activations. We took every precaution necessary when it came to preparing Sofi Stadium.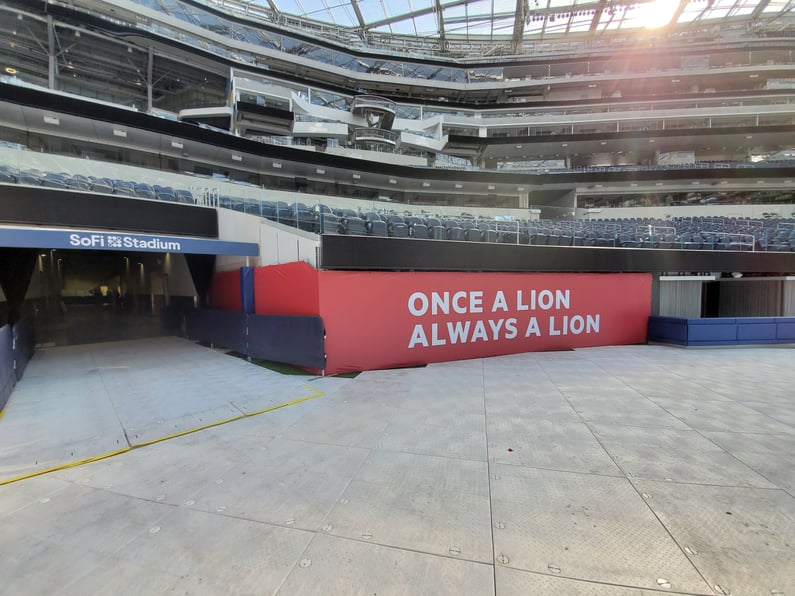 LMU'S GRADUATION INSTALLATION AT SOFI STADIUM
To honor the momentous occasion, our talented manufacturing and installation teams helped produce a highly-branded event that swept across Sofi Stadium. Because LMU was accommodating so many attendees, we needed to help create spaces that felt intimate without being overcrowded. From reception areas to photo backdrops and more, graduates and their guests could enjoy all that the venue had to offer—while still making plenty of memories from the big day.
A3 Visual constructed a series of customized backdrops to honor each college represented in the stadium. We also installed fabric-wrapped truss towers around the venue, which not only created another opportunity for guests to snap the perfect photo, but also made it easier for students and their families to navigate the event. Additional branded graphics & wayfinding signs provided an easy way for all in-person attendees to never miss a moment—and quickly get to where they needed to be.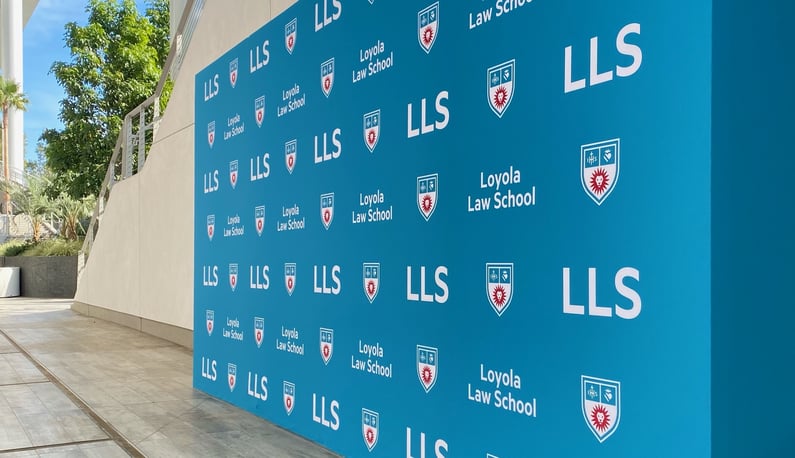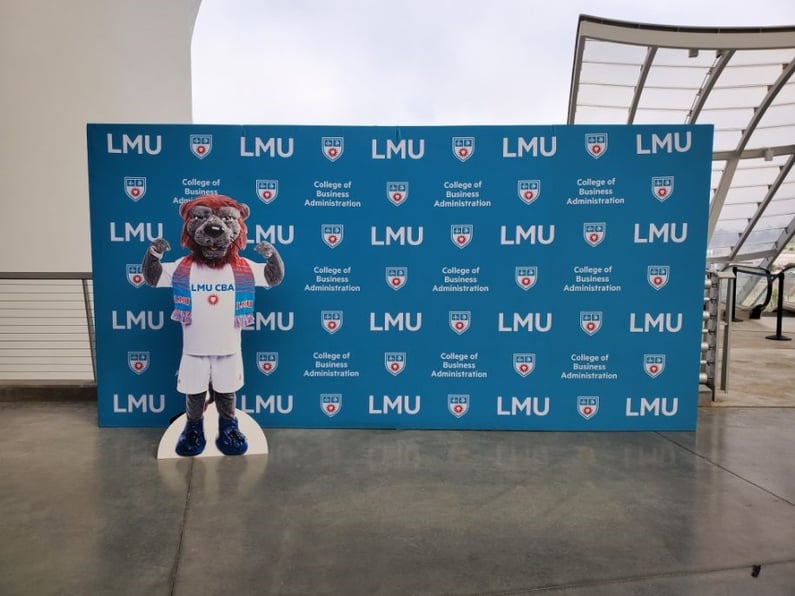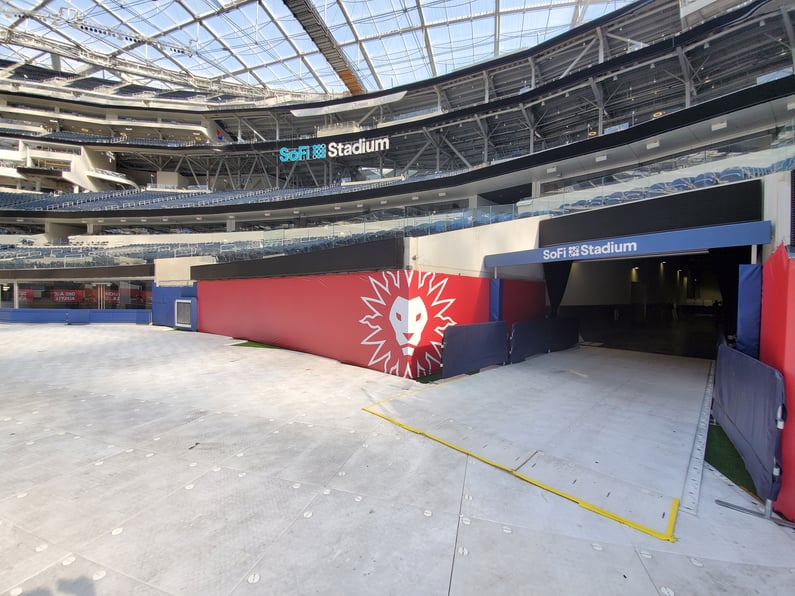 RETURNING TO FULL CAPACITY WITH A3 VISUAL
From graduation ceremonies to sporting events, trade shows, conferences, corporate retreats, and more, venues are welcoming back attendees at full capacity—but it isn't without caution.
Looking ahead to the fall and winter months, it's never been more important to keep guest safety at the forefront. Whether it be preparing massive sports arenas like Sofi Stadium or other densely-packed venues, A3 Visual is confident we can work together to find the best ways to bring guests back in-person.
Interested in learning more about our stadium and live-event capabilities? Request a quote today at a3visual.com.