With more and more businesses getting back to work, it's no surprise that the industry is experiencing a rising demand for in-person events and conferences. From trade shows and corporate retreats to formal product launches, expos, and other high-touch events, it's never been more important to stand out from the crowd.
If you're preparing for an event, or simply looking to create high-impact visuals for your business, framed graphics are the perfect solution and will help you captivate your audience.
WHAT ARE FRAMED GRAPHICS AND HOW ARE THEY USED?
Framed graphics offer high levels of customization and can be implemented across a range of industries, including corporate events, entertainment, hospitality, retail, and more. Beautifully printed with high-resolution dye-sublimation, these versatile graphics can be used as freestanding or wall-mounted displays, or can even be hung from ceilings. And for the ultimate impact, many of these displays can be backlit.
CONFERENCES, EVENT CENTERS, AND TRADE SHOWS
With hardware rental options available, framed graphics offer a variety of solutions for short-term corporate event and conference installations, such as registration desks, vendor booths, stage structures, food kiosks, and more.
HOTELS
Perfect for lobbies, front entrances, and other high-visibility shared spaces, framed graphics are in high demand across the hospitality space. Depending on the material, placement, and application, these structures can be installed both indoors and outdoors.
CONCERTS
Framed graphics are a great solution for concert venues, especially when it comes to private stages, merchandise booths, and even abstract artistic installations. Because these structures can be lit from within, they can be designed to come to life at night while still remaining vibrant and pigmented during the day.
POPUP SHOPS
Due to their temporary nature, popup shops are the perfect candidate for framed structures. Especially if vendors are scheduled to rotate on a semi-frequent basis, the installation's designs and graphics can easily be updated to match the shop's branding and other marketing materials.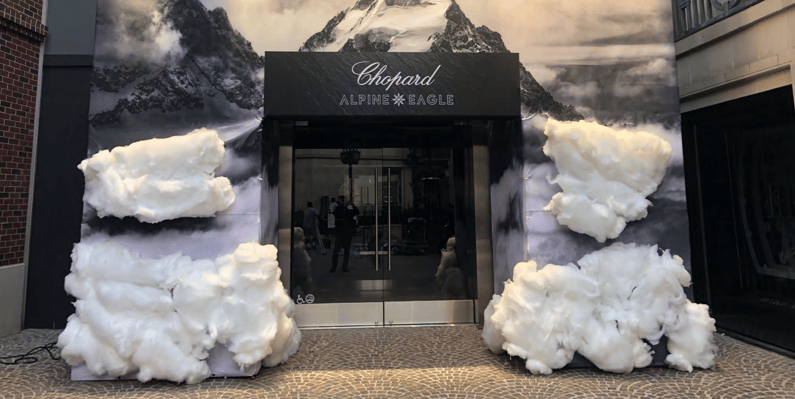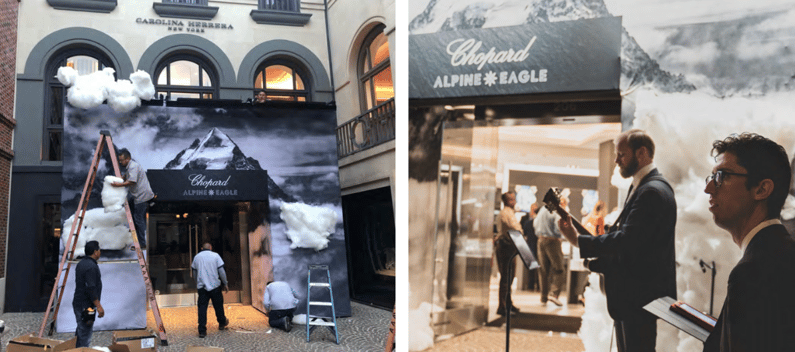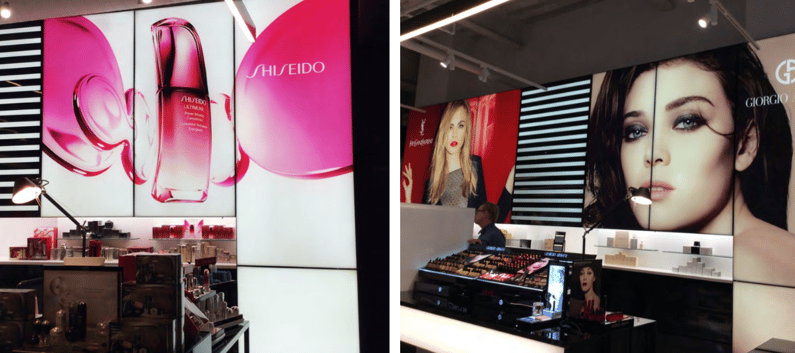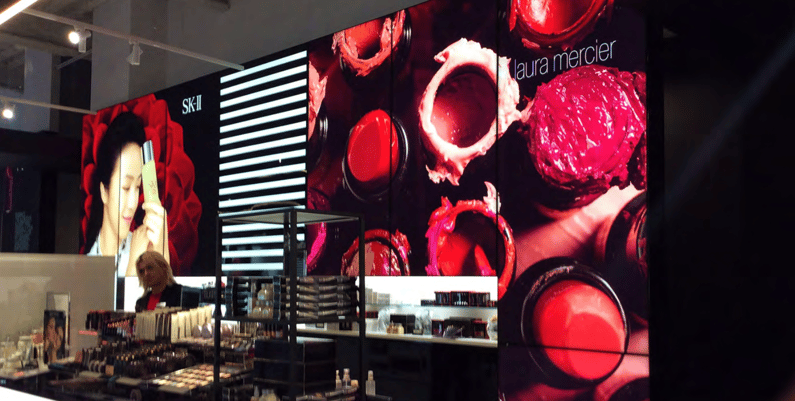 WHAT ARE THE DIFFERENT TYPES OF FRAMED GRAPHICS?
MEDIA FRAMES
Media frames are ideal for preserving interior and exterior vinyl banners. These aluminum frames are designed in a way that cleanly hides any mounting hardware, giving a professional and polished look. Once the frame is installed, changing out the graphics is a snap.
SEG FRAMES
Suitable for a wide variety of events, our customizable Silicone Edge Graphics (SEG) frames can be wall-mounted, free-standing, or even suspended. Hosting a music festival or fundraising event? We can incorporate our SEG frames into tower or truss displays to emphasize the stage or speaker podium. These frames can also be backlit using strong LED lights to create a unique, vibrant, and high-contrast effect that will draw your audience right to the focal point.
REX FRAMES
Not only are REX frames easy to customize, but they are also easy to store. Made from light-weight aluminum, these structures can be wall-mounted, freestanding, suspended, retro-fitted or used to build an entire structure from scratch. These frames can be assembled for a one-time, temporary event, or designed for a more permanent installation. Each piece of artwork is printed on brilliant fabric that fits snuggly on the REX frame, and can be changed out or updated at any time.
BEMATRIX FRAMES
Almost invisible to the eye, BeMatrix frames allow for full-bleed graphics with almost no aluminum showing. Lightweight, durable and with solutions for both flat and curved surfaces, the possibilities are virtually endless. From larger-than-life arches and booths to towers, tunnels, and standalone structures, BeMatrix frames are a popular solution across a number of industries and applications.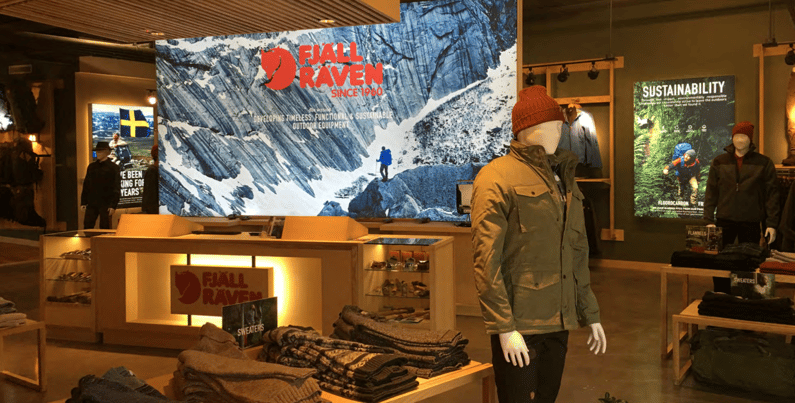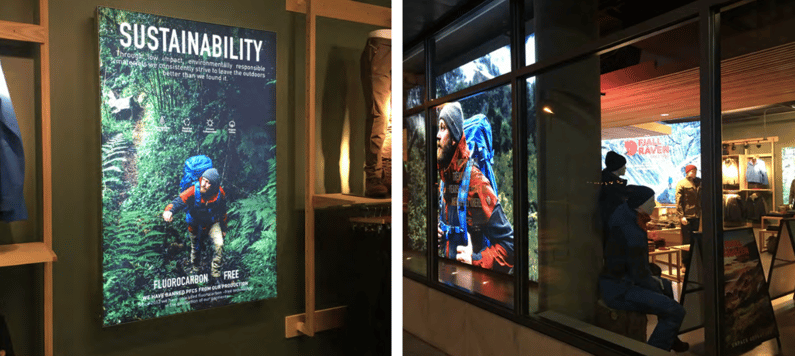 WHAT ARE THE BENEFITS OF USING FRAMED GRAPHICS?
When it comes to framed graphics, these structures offer the perfect way to captivate audiences and make a strong first impression. By incorporating bold, eye-catching designs throughout your event venue, attendees find themselves immersed in a branded experience. Whether the installation is temporary or permanent, framed structures will maintain their design and durability over time.
Thanks to the modularity of each frame system, these installations offer quick setup and effortless removal. In the event that imagery or graphics need to be updated or replaced, a structure can be completely transformed in a matter of minutes—using the same frames that were previously installed.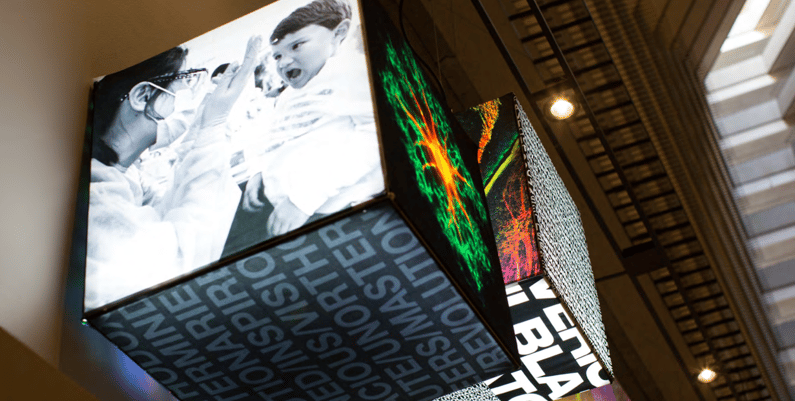 WHY PARTNER WITH A TEAM LIKE A3 VISUAL FOR YOUR NEXT INSTALLATION?
With over 50 years of experience across the large-format printing industry, our team is well-versed when it comes to branded activations. No matter the size—from small-scale popups to large-scale stadiums and concert venues—we help guide our clients all the way through the design, print, and installation process. We've worked with some of today's biggest brands and businesses to create memorable, high-impact experiences that will engage their fans and customers.
Interested in learning more about our framed graphics capabilities? Take a look at some of our featured case studies.