As more and more fans have been watching live events from home, leagues and sports franchises across the country have been filling their stadiums with custom fan cutouts from A3 Visual. From the NBA to the NFL, MLB, and beyond, these viral cardboard cutouts have been a hit among both teams and fans.
We recently partnered with the National Dog Show to build a rather unique custom fan cutout program. The fans? They might not be who you'd expect.
ABOUT THE EVENT
Held each year in Philadelphia, Pennsylvania, the National Dog Show is a famous Thanksgiving Day tradition. Each year following the Macy's Day Parade, NBC streams the prize-winning dogs as they compete for numerous categories. The most notable, of course, being Best in Show.
With a limited number of possible contestants this year, only 400 dogs were eligible to compete for the coveted prize. Over the course of the two-day event, upwards of 2,000 canines typically participate in the event.
But this year, the arena looked quite a bit different.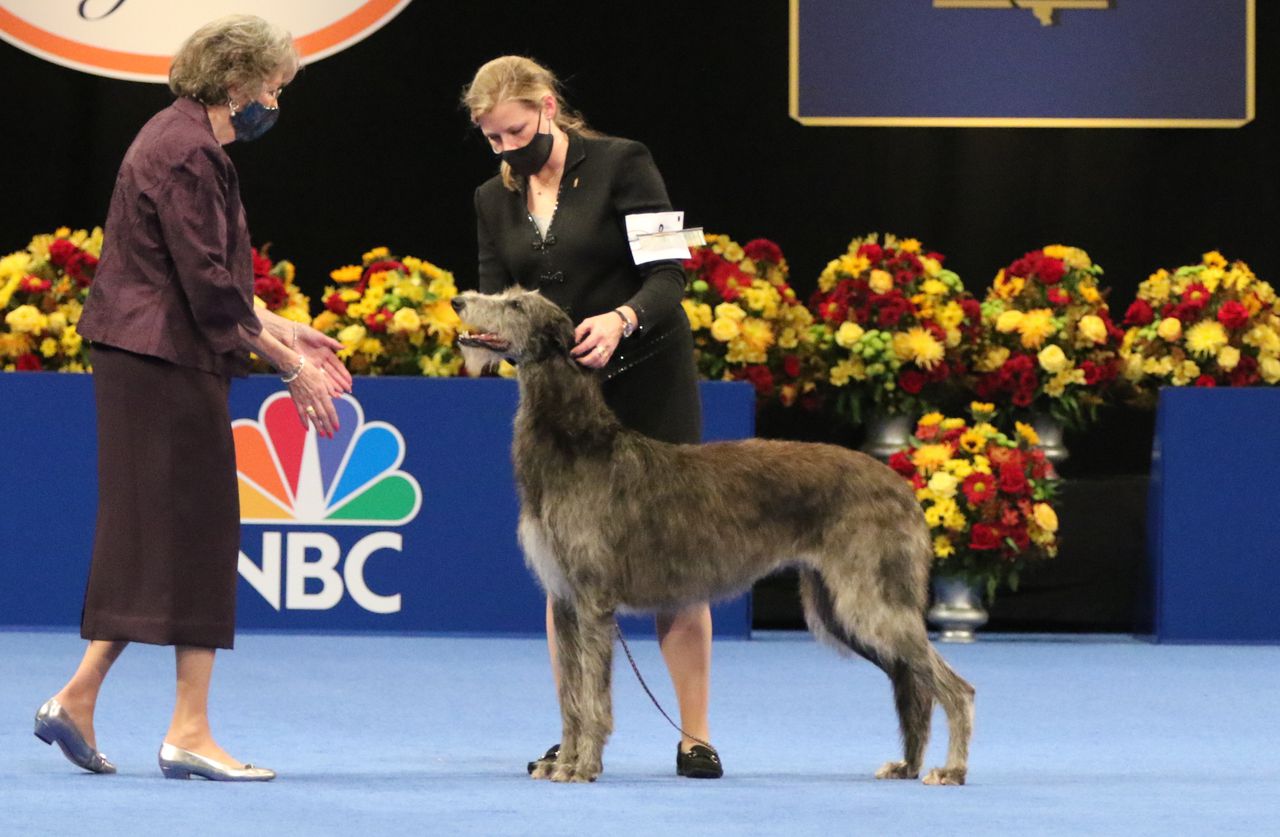 A NEW KIND OF CARDBOARD FAN CUTOUT
To offset the empty stadium seats, A3 Visual worked with the National Dog Show to facilitate a custom fan cutout program.
But unlike the cardboard cutouts filling sports stadiums across the nation, these cutouts featured some of our furry friends. Dozens of dog cutouts were carefully installed throughout the venue, featuring a few human faces, too.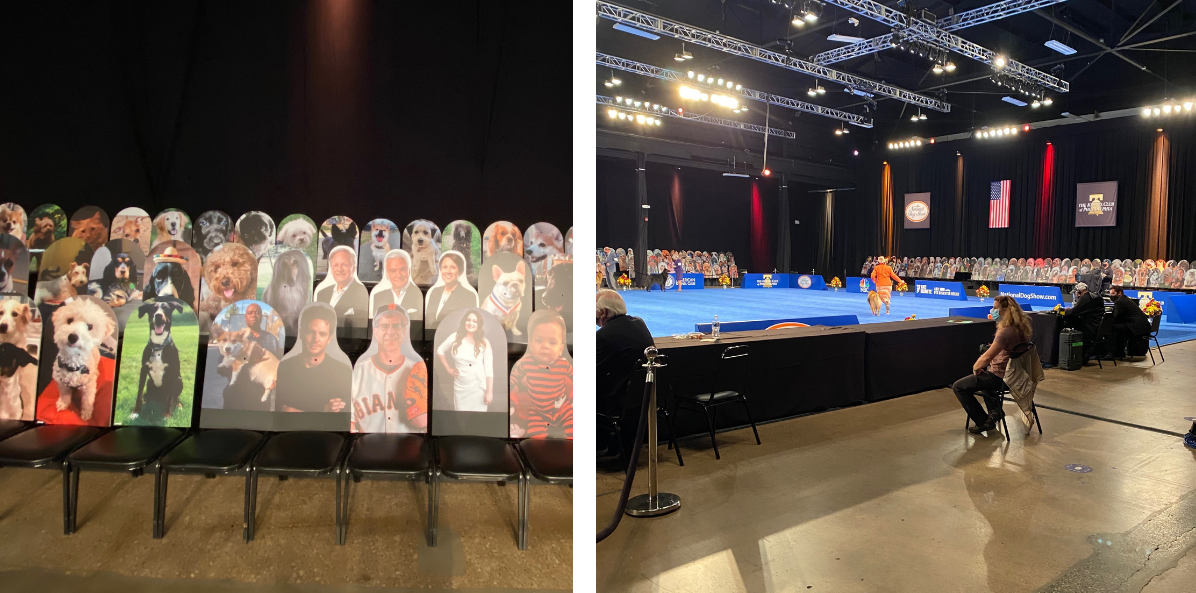 RAISING AWARENESS AND DONATIONS FOR CHARITIES AND NONPROFITS
While The National Dog show is a famous American Thanksgiving day tradition, it provides more than entertainment. In partnership with the AKC (American Kennel Club) and AKC Reunite, proceeds from each cardboard cutout helped raise funds and awareness for the AKC Pet Disaster Relief program.
During disasters such as hurricanes, floods, wildfires and house fires, the relief program ensures that all animals and families are safely evacuated with the necessary supplies. This not only provides families with security but it also relieves local emergency management teams from finding funding for animals during these catastrophic events.
As comedic as these cutouts may be, they focus on a real cause. These kinds of installations have incredible potential to not only engage and excite fans and audiences across a variety of events, but also raise valuable awareness to support both local and national initiatives.