With summer right around the corner, many cities and businesses are gearing up for the warm-weather crowds.
In preparation for the Grand Opening of the Delray Beach Market, our team created an extensive, multi-vendor graphics installation to help complete the city's new dining and nightlife location. We worked closely with Menin Development to manufacture a series of attractive signs, adding shape to the unique retail spaces, designed to engage guests and create a strong sense of community. Totaling over 150,000 square feet, Delray Beach Market is now home to a variety of local brands and businesses.
Here's a closer look at our installation and Delray Beach Market's highly anticipated opening day.
DELRAY BEACH MARKET GRAND OPENING
The Delray Beach Market held its Grand Opening on April 24th and 25th, boasting a number of day-long events to celebrate the new food experience. Those in attendance also enjoyed a ceremonious ribbon cutting to celebrate the occasion.
Located on Third Avenue at Delray Beach, the market hosts an assortment of restaurants and cuisines for passersby and beach-goers, making for a fun and family friendly eatery. Open daily from 9:00 am to 11:00pm, customers can rent out the space or stop by for a quick bite.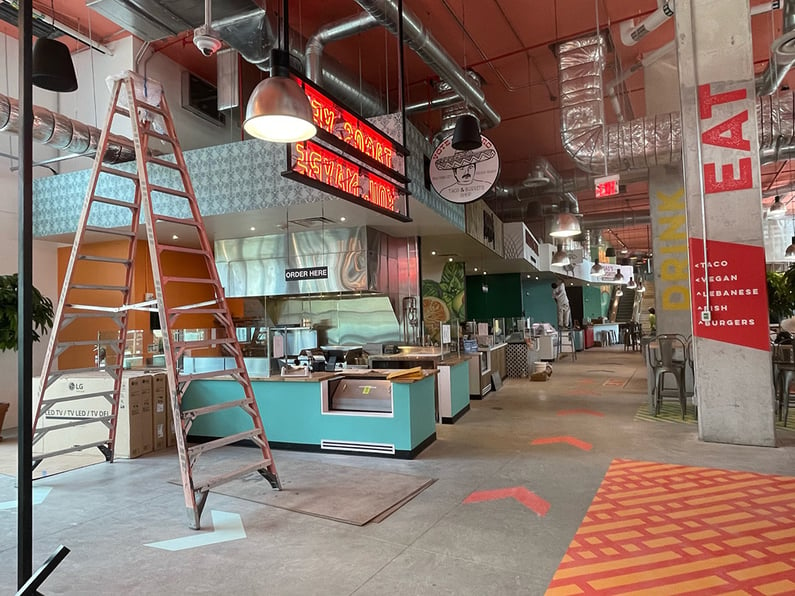 ENHANCING THE VISUAL EXPERIENCE: CUSTOM SIGNS & GRAPHICS
Due to the Market's sprawling size, each vendor required cohesive, strong branding in order to stand out from the crowd. In collaboration with Menin Development, we created bright and inviting graphics to showcase each shop. Vendors received custom-built signage, including dimensional letters, routed letters and graphics, as well as decals mounted to rigid boards for maximum impact and stability. Our team also designed and installed various "Order Here" signs using custom cut vinyl lettering, mounted to PVC and hung with metal chains.
A few vendors, such as Bona Bona and Ferdos Grill, also requested additional graphics. At Bona Bona, our team designed and installed decals for their soffit and ceiling. They also requested a custom "Order Here" sign to fit their shop's unique aesthetic. At Ferdos Grill, our team designed and produced custom magnetic menu graphics, mounted to magnetic-receptive DiBond and installed with chains.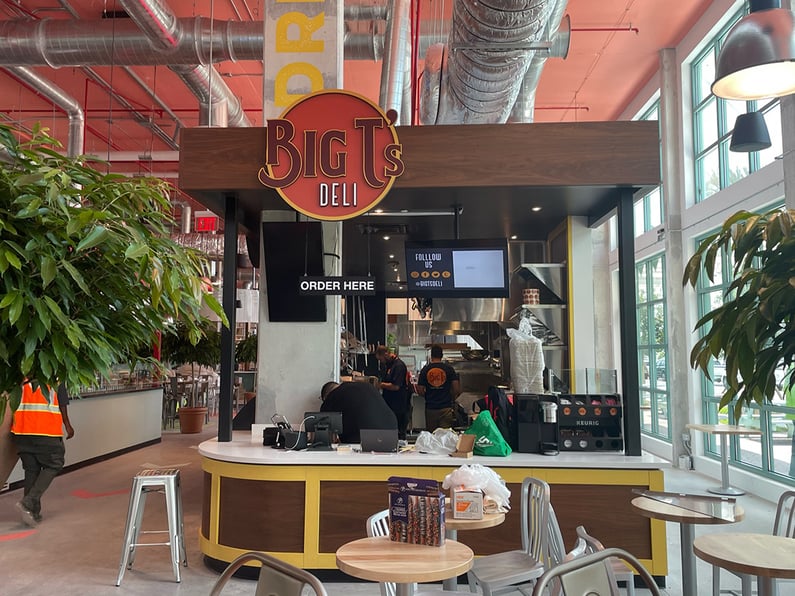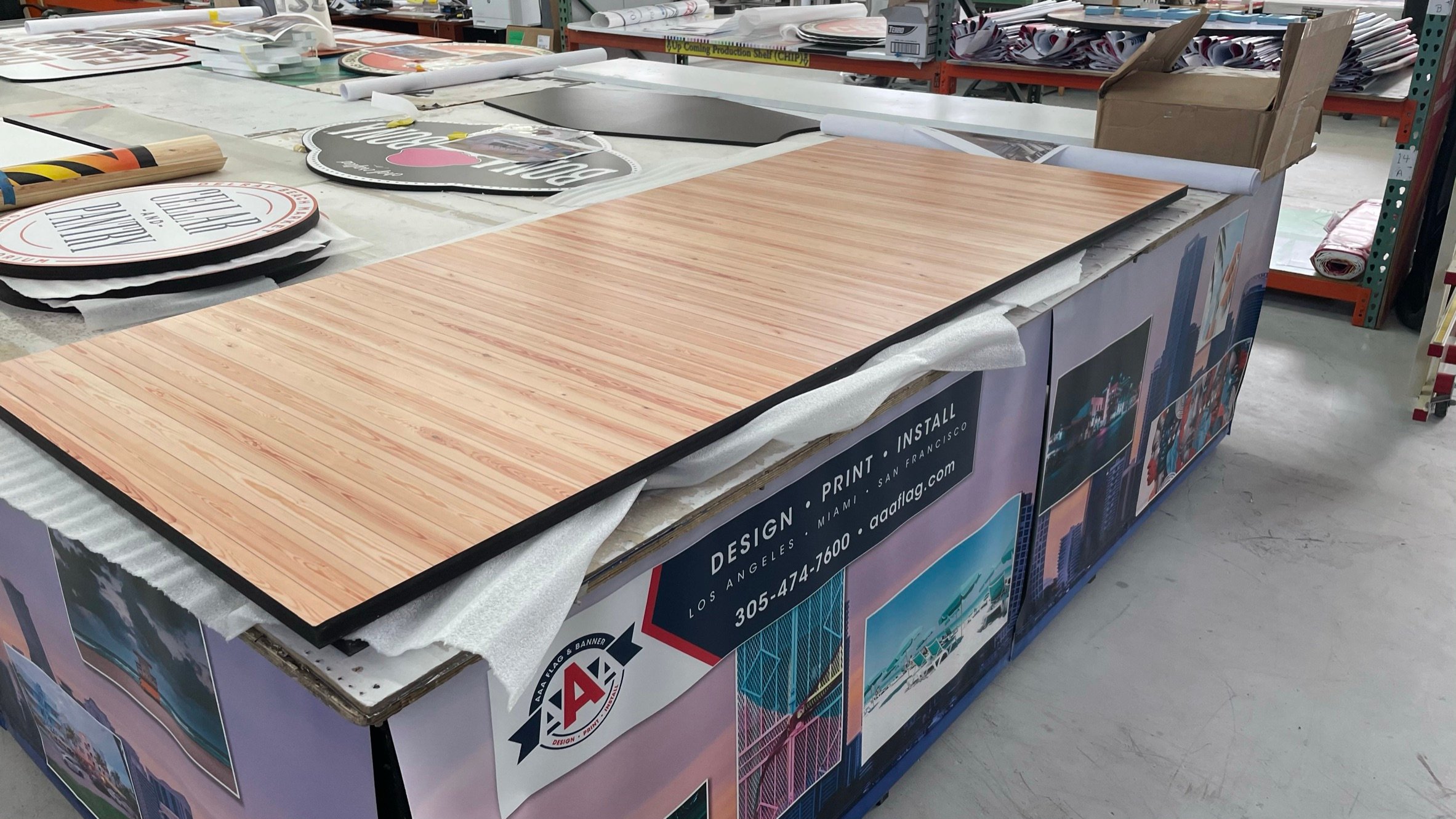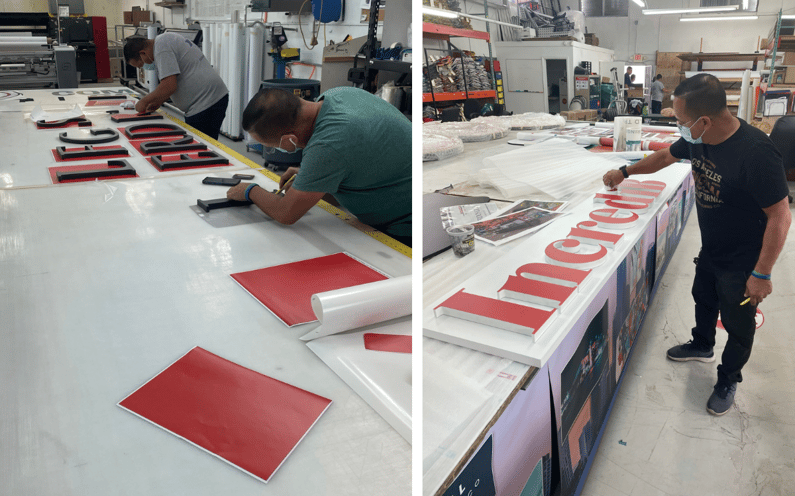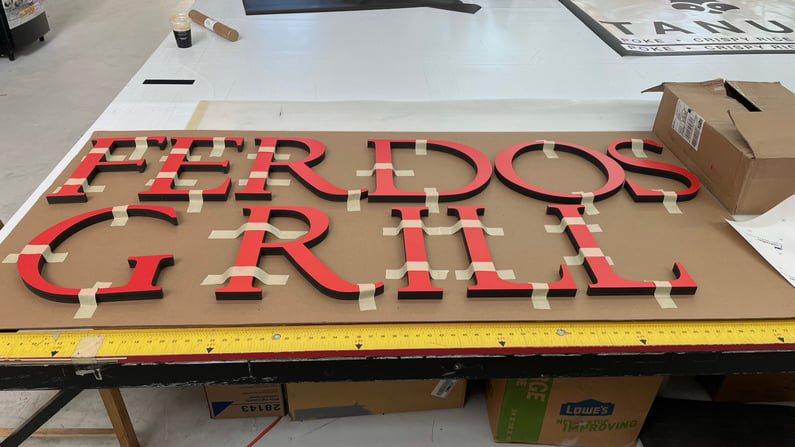 COMPLEMENTING EVENT SPACES WITH AAA FLAG & BANNER
Even if your event or installation space is not a spacious 150,000 square feet, our in-house team is eager to bring your creative vision to life. We are proud to offer a wide range of custom graphic options to help transform your venue. From fabric banners to decals, signs, structures, and more, we work hard to ensure every event is a memorable one.
Planning an event? Contact our team for more information today!