Our team at A3 Visual has been a longtime partner of iHeartMedia, and we are always eager to help bring the company's activations to life. The popular Daytime Stage at AREA15 in Las Vegas recently welcomed thousands of guests for an immersive and exciting music festival experience.
We collaborated with iHeartMedia to produce a branded sponsorship photo-op that greeted concert-goers at one of the venue's main stages.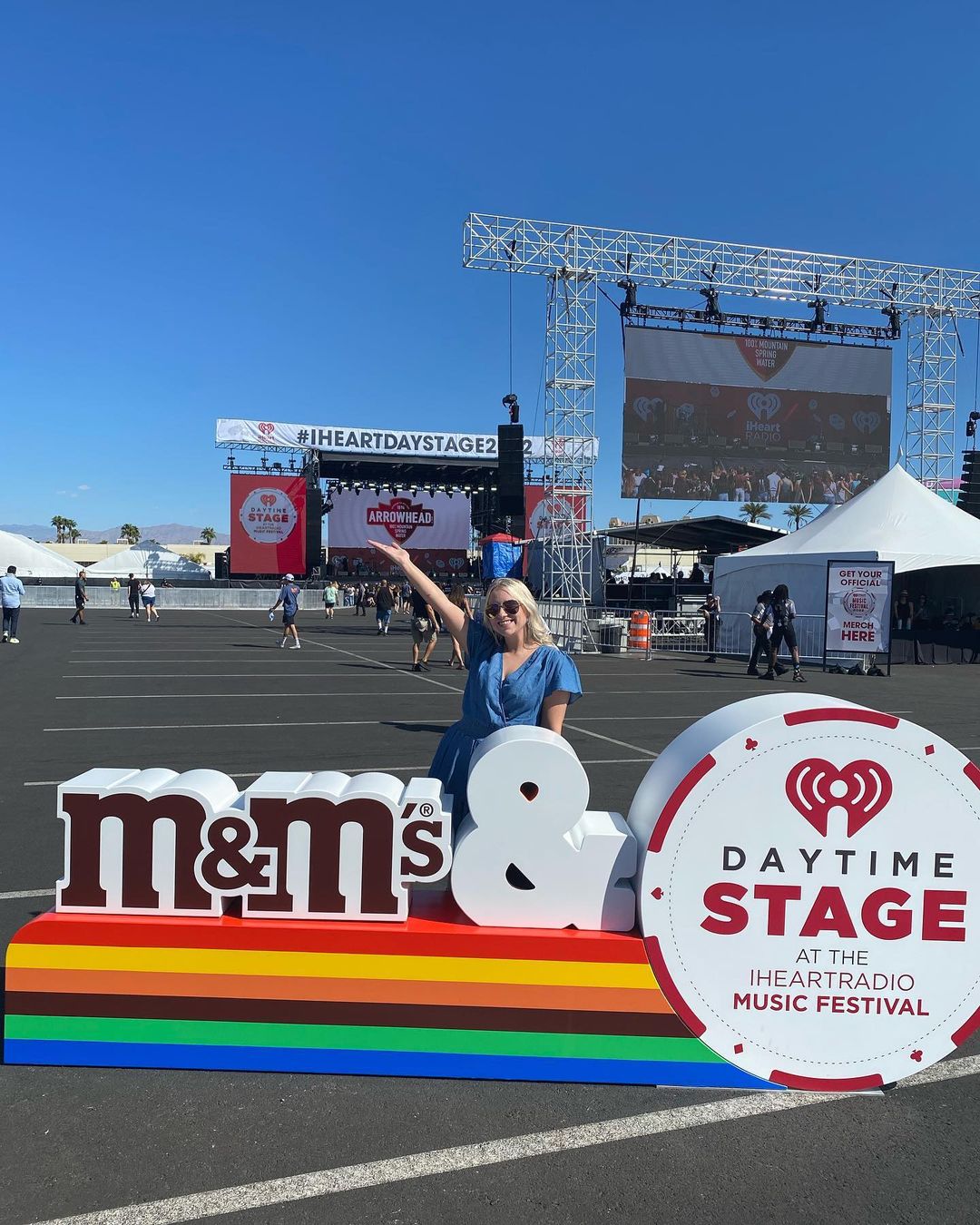 Photo via @isbellkayte on Instagram
Music Festival Brand Sponsorships
Brand sponsorships play an important role at many live events and festivals, including anything from arena naming rights to VIP lounges, popup experiences, and more.
These partnerships come in all shapes and sizes, and are specifically designed to engage certain demographics or audiences. When done correctly, these relationships can be mutually beneficial and help both brands involved engage with their target consumers. Among this year's primary Daytime Stage sponsors included Capital One, The CW, and M&M's—just to name a few.
We worked with iHeartMedia to produce a colorful and classic M&M's photo-op located inside the main venue, giving guests a chance to capture a share-worthy moment from the festival.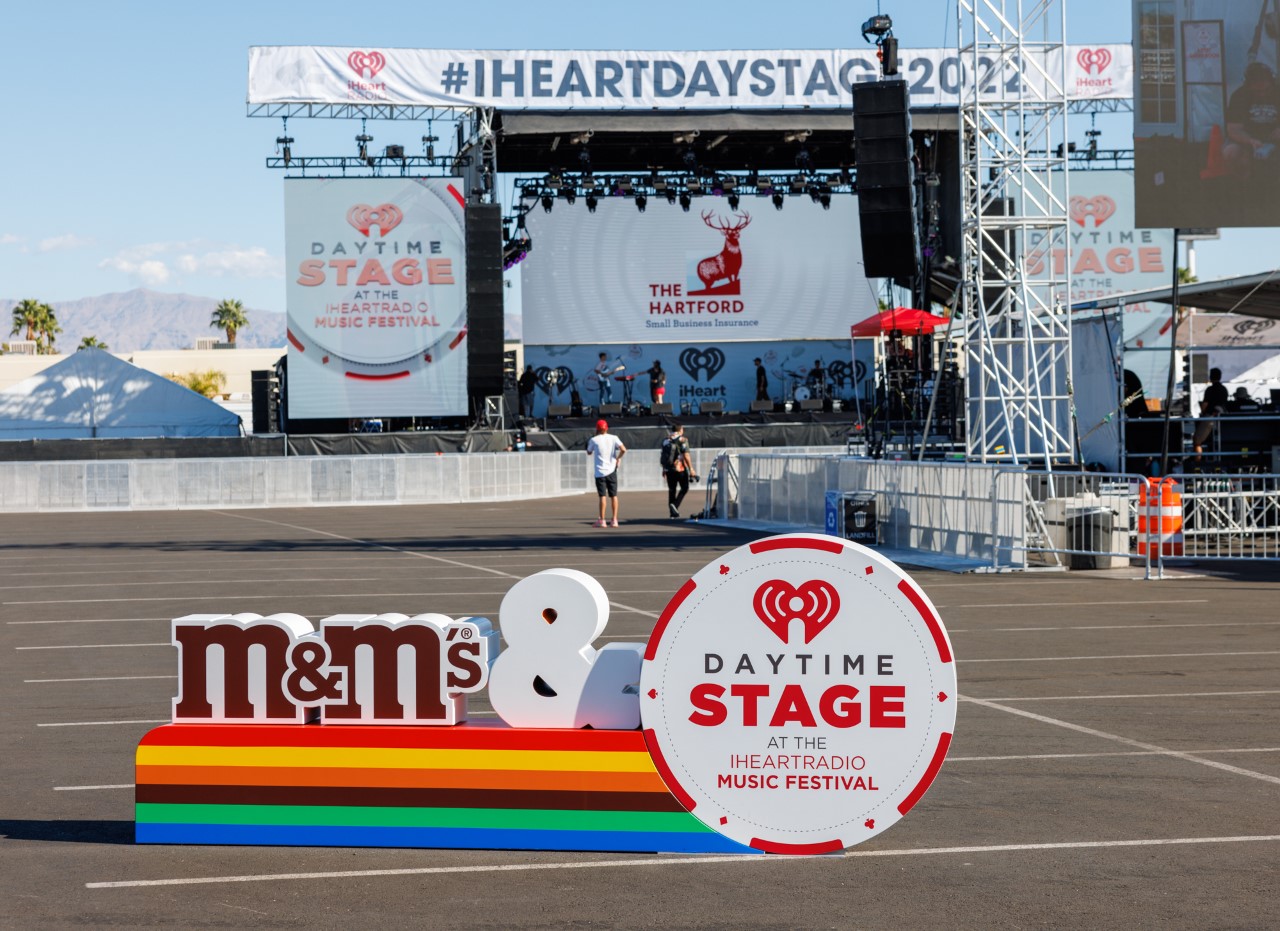 Photo Op Installation by A3 Visual
Measuring approximately 10.5 feet across and 4 feet high, this custom-fabricated piece was designed specifically for this year's 2022 Daytime Stage concert. Showcasing the main event logo as well as the iconic M&M's wordmark, this installation was the perfect partnership between sponsor and organizer.
Our in-house creative design team worked with iHeartMedia to transform the original files into scaled technical drawings that were then given to our fabrication partners in order to produce the final piece. Given the fact that the venue was outdoors, we wanted to ensure that the materials used were both durable and practical. Our team also provided installation and removal services for iHeartMedia's activation.
A3 Visual: Your Partner in Music Festival Activations
Over the years, we have been fortunate enough to work with some of the largest event organizers and promoters in the music and entertainment industry. From exclusive, small-scale popup experiences to larger-than-life concerts and festivals, these activations are some of our favorites. From the moment guests arrive, it is important to make a strong first impression that sets the stage for the rest of the event. Especially for multi-day festivals, concert-goers should feel the excitement every time they walk through the front gate.
Especially important for outdoor venues that lack the traditional structure of a stadium or arena, we typically provide wayfinding graphics and signage so guests can easily navigate an event. From check-in kiosks to food and merchandise booths, we can also produce temporary structures and framing solutions that help provide the necessary amenities to guests and attendees.
Interested in partnering on your next festival or concert series? Contact us today for a free quote at https://a3visual.com/request-quote.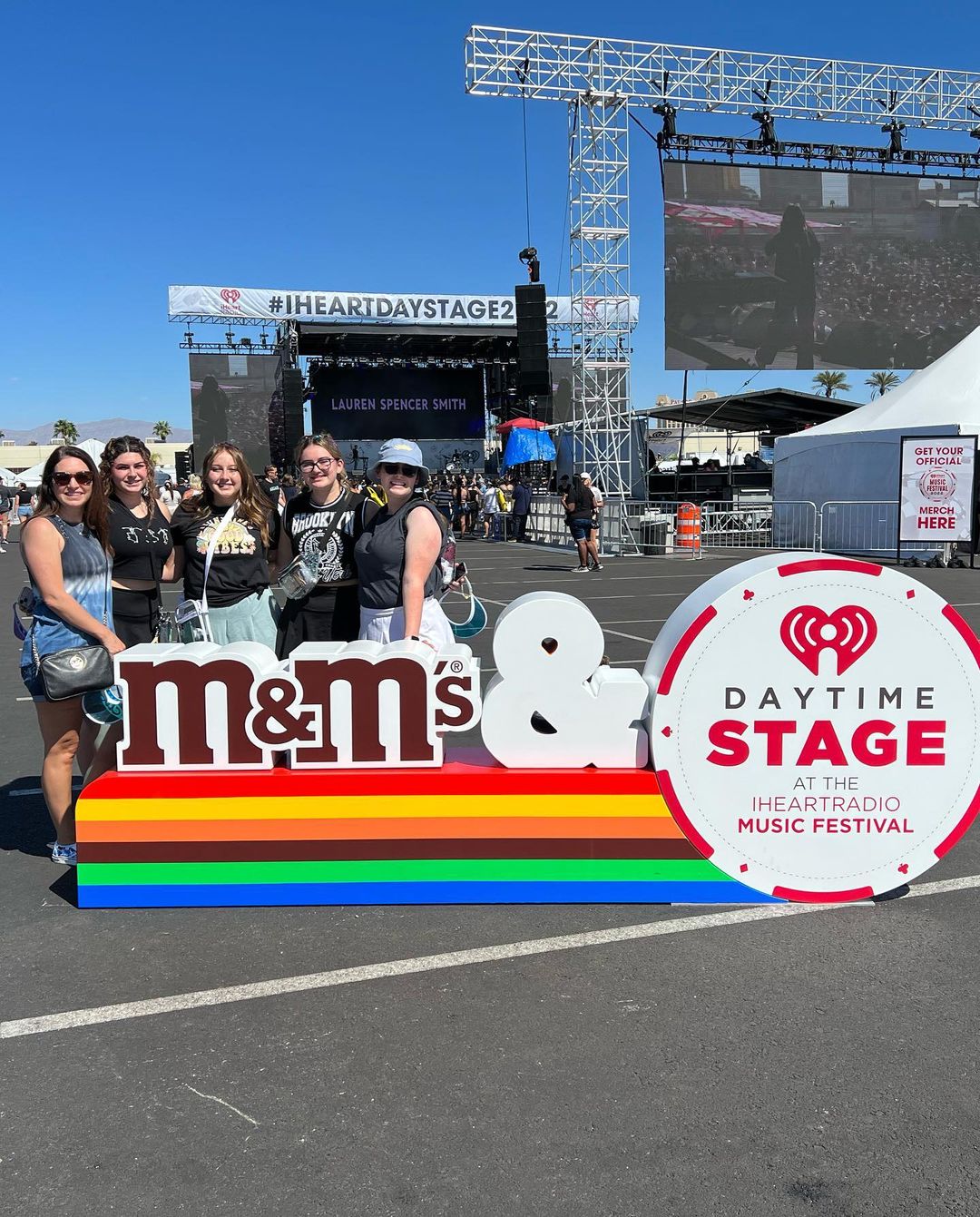 Photo via @_julianaharman on Instagram