It's basketball season, and the 2023 March Madness tournament is just around the corner. Our team at A3 Visual has been busy collaborating with client partners and event organizers across a variety of activations for this year's games.
Professional basketball installations are always some of our favorites—from the high-energy atmosphere to the iconic venues and larger-than-life branding, these events are full of excitement.
Over the years, we have been fortunate enough to work with some of the biggest teams in the league, and this season is no different.
Promotional Team-Sponsored Graphics at the Chase Center
We are proud to have created promotional graphics for the Golden State Warriors' home court at the Chase Center. We have worked with the Golden State Warriors on previous activations, including bus wraps, stadium decals, banners, and more.
This project focused primarily on window and wall decals, each UV-printed on durable carmark material. These graphics included key event sponsors such as Rakuten as well as Chase Center's Thrive City outdoor entertainment venue logo. Additional retail space is also currently for lease, so our team produced a Golden State Warriors-branded decal promoting the available property.
Featuring bold, eye-catching designs, these graphics highlight the team's branding while also creating a colorful and exciting environment for fans upon their arrival.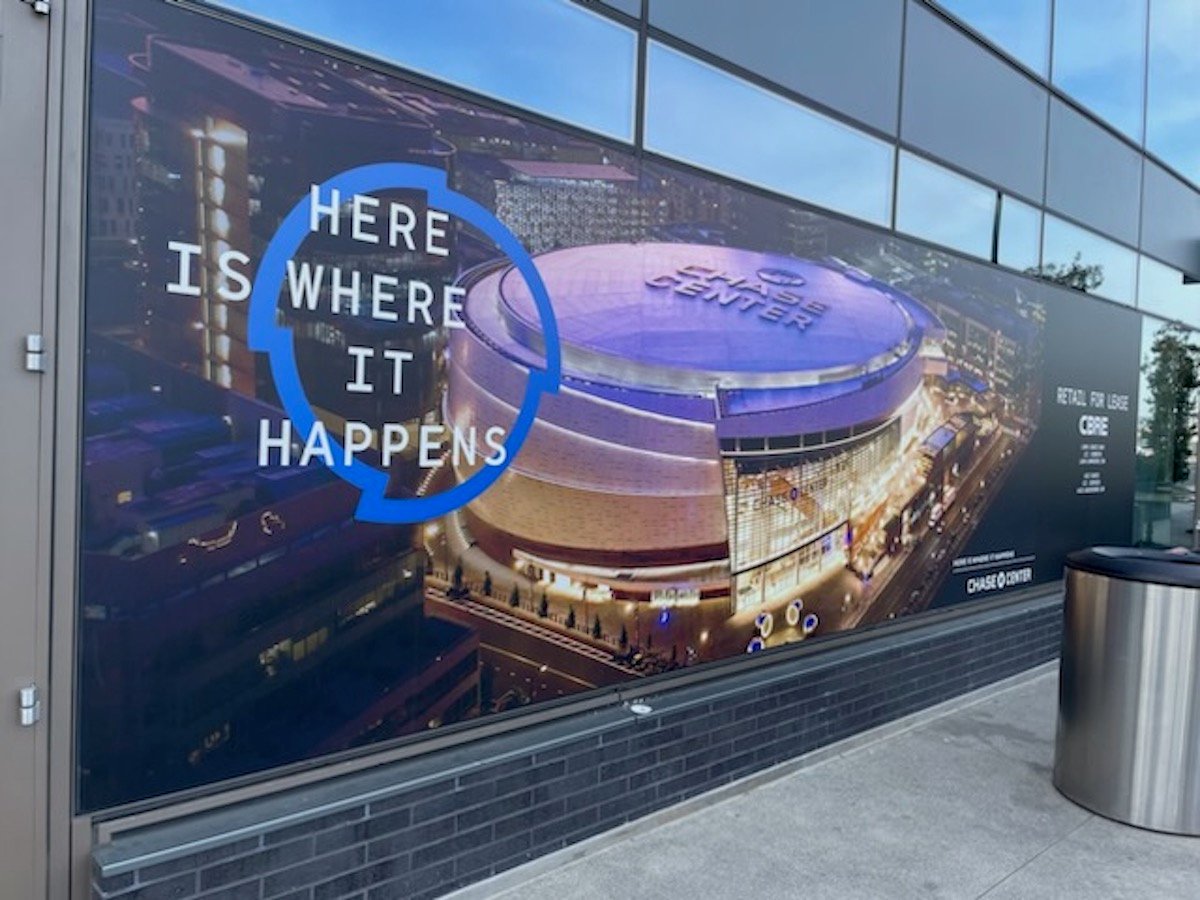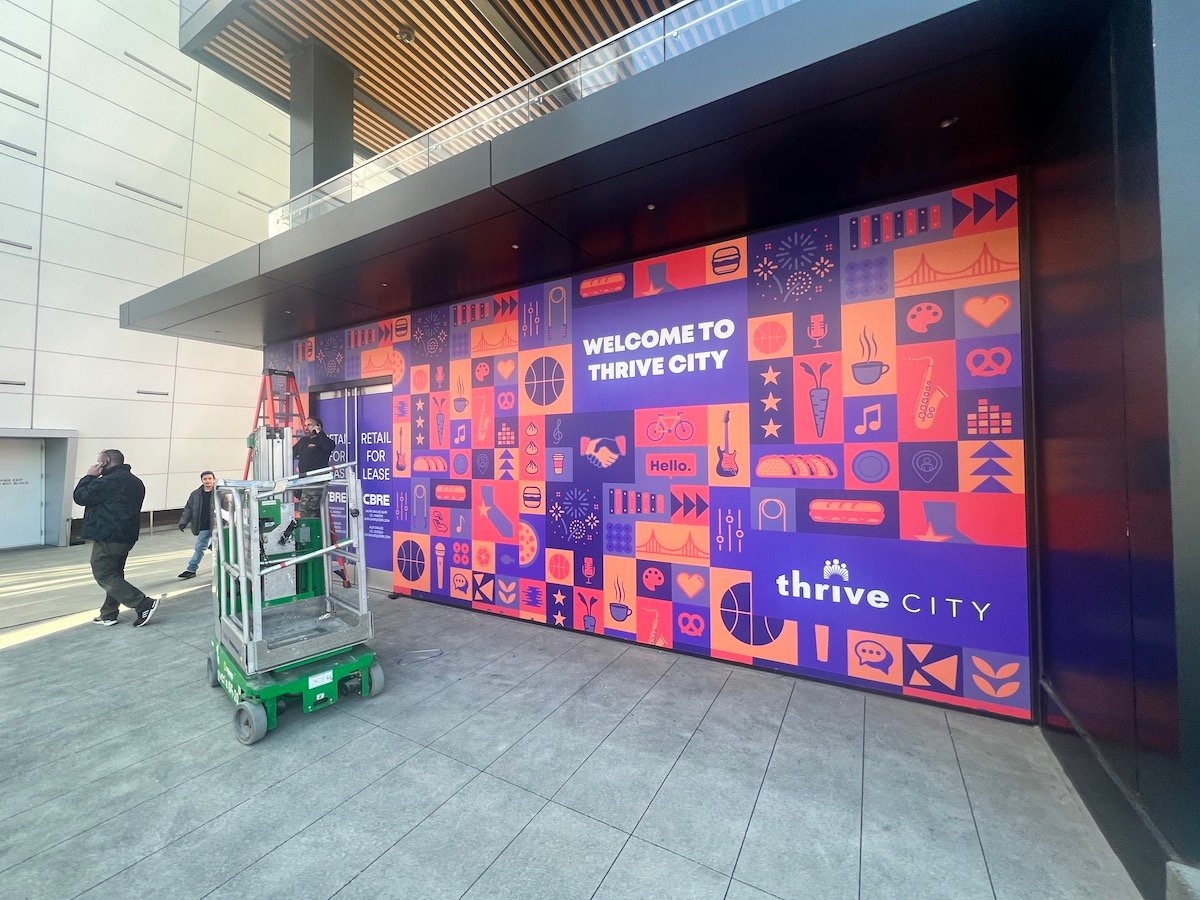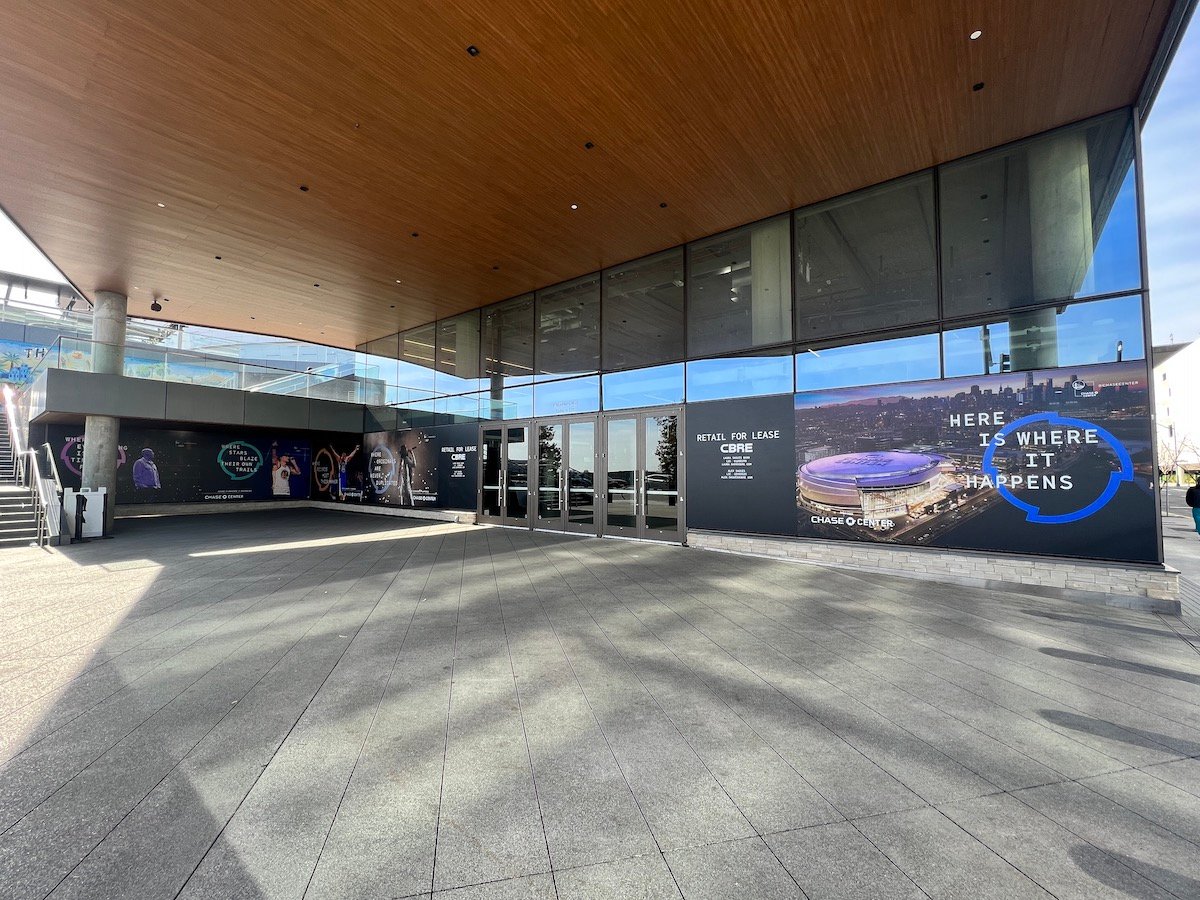 Stadium Activations and Print Graphics by A3 Visual
A3 Visual has been a trusted partner in live sports and stadium activations for over fifty years. From the NBA to the NFL, A3 Visual has a long history of producing stunning graphics that bring stadiums to life. Our team is passionate about creating memorable fan experiences and making sure every detail of an event is executed with excellence.
Especially when it comes to large professional sports arenas, it's important that fans feel immersed in the game from the moment they arrive. Whether we are producing wayfinding signage in the parking garages or rideshare drop-off A-frame signs all the way through to the concourse banners and court decals, we put the fan experience at the forefront.
To learn more about our work with professional sports teams, get in touch with us today! We would love to discuss how we can help bring your team—and its fans—to life this season.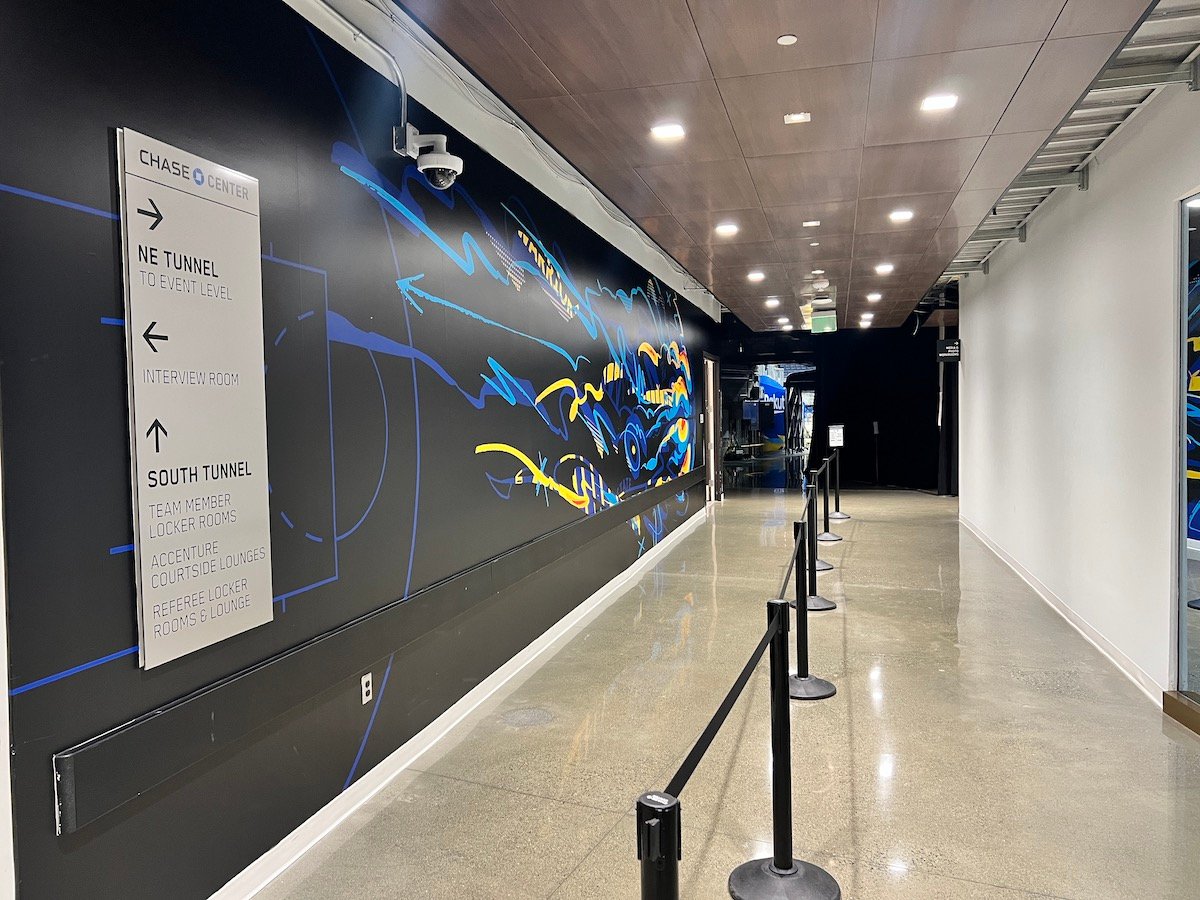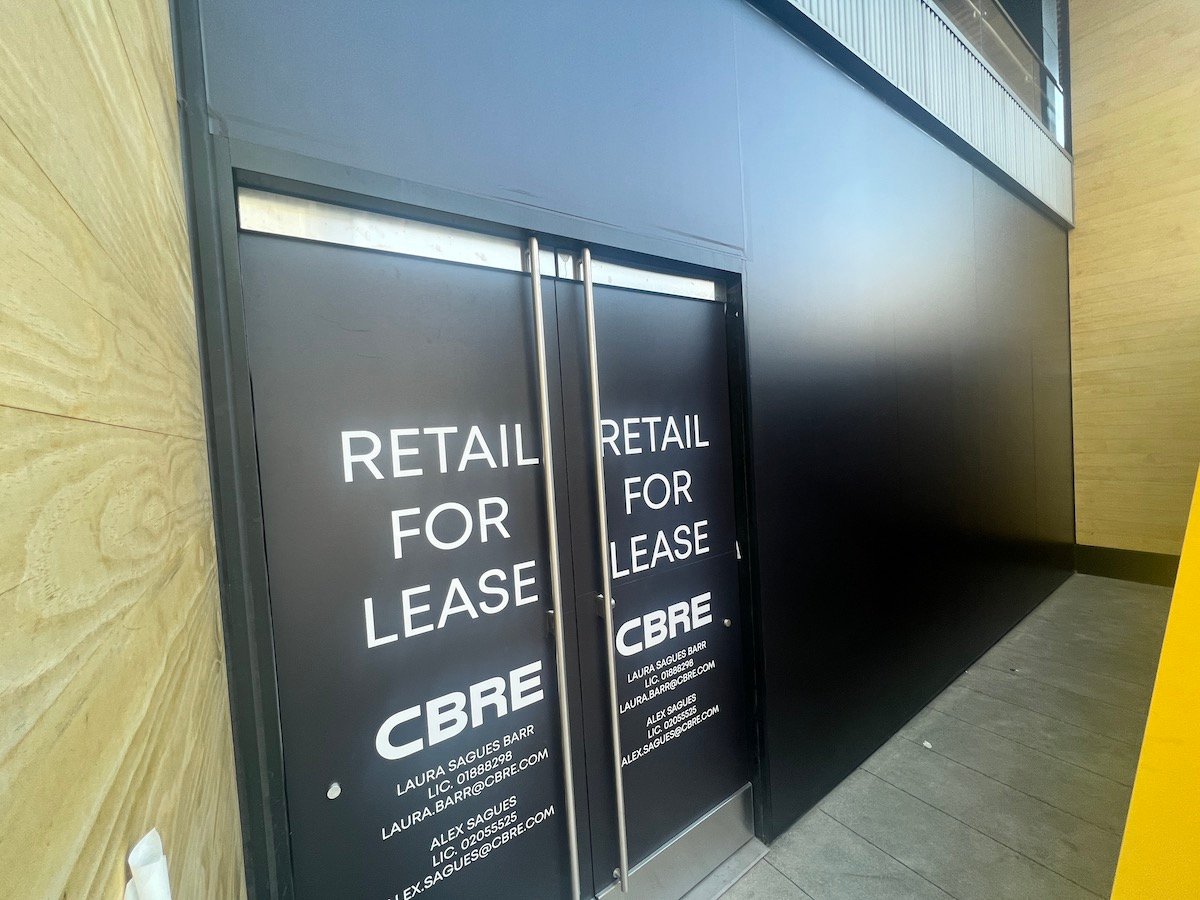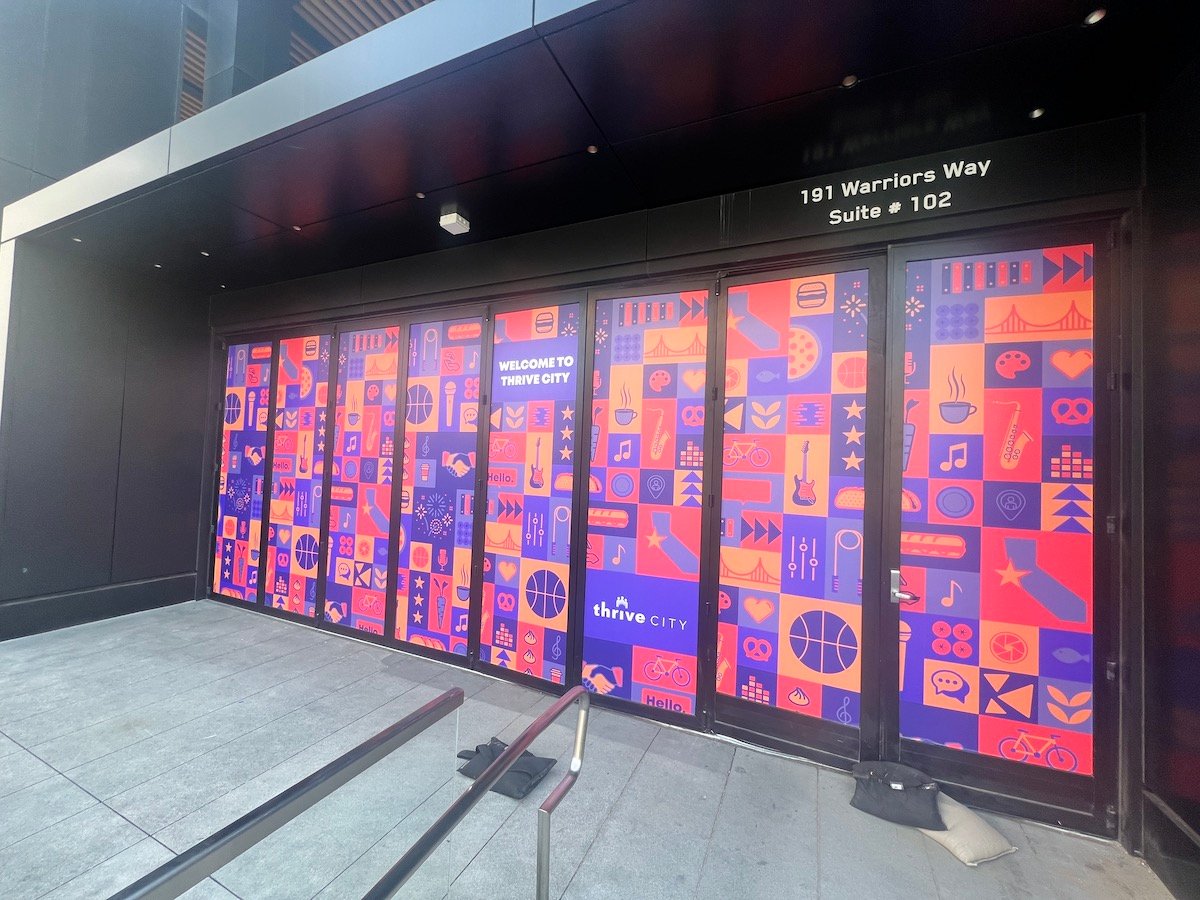 2023 NBA Season and March Madness Tournament
As we gear up for the 2023 March Madness tournament, it's important to remember that a successful event goes beyond just the games. At A3 Visual, we specialize in creating stunning graphics that bring stadiums to life and make sure every detail of an event is executed with excellence.
We're proud to be working with some of the biggest teams this season, such as Golden State Warriors, who are benefitting from our promotional graphics at Chase Center. If you want your team or its fans brought alive this basketball season, get in touch with us today! Email us at sales@a3visual.com to get started.