Independent filmmaking has always been a celebrated part of the entertainment industry—especially in Southern California. And for nearly four decades, Los Angeles-based nonprofit Film Independent has continued to play an important role in bringing that art to the masses.
Earlier this month, the organization hosted its 2022 Spirit Awards and brought together thousands of creators, directors, actors, and screenwriters for a show-stopping night under the stars.
Our team at A3 Visual helped produce the entrance step-and-repeat graphic that welcomed guests to the venue. Here's a closer look at the installation.
ABOUT THE FILM INDEPENDENT SPIRIT AWARDS
The Spirit Awards is an annual awards ceremony dedicated to honoring outstanding achievements in the film and television industry. The Spirit Awards include several unique honors, including Best First Screenplay and the John Cassavetes Award, which is specifically selected for the best feature made under $500,000. Each year, the event is hosted on the warm and sunny sands of Santa Monica beach (keeping in line with classic Southern California culture, of course).
This year's winners include The Lost Daughter, Pig, Red Rocket, among many others. You can view the full list of nominees on the Spirit Awards website and the official winners on the organization's blog.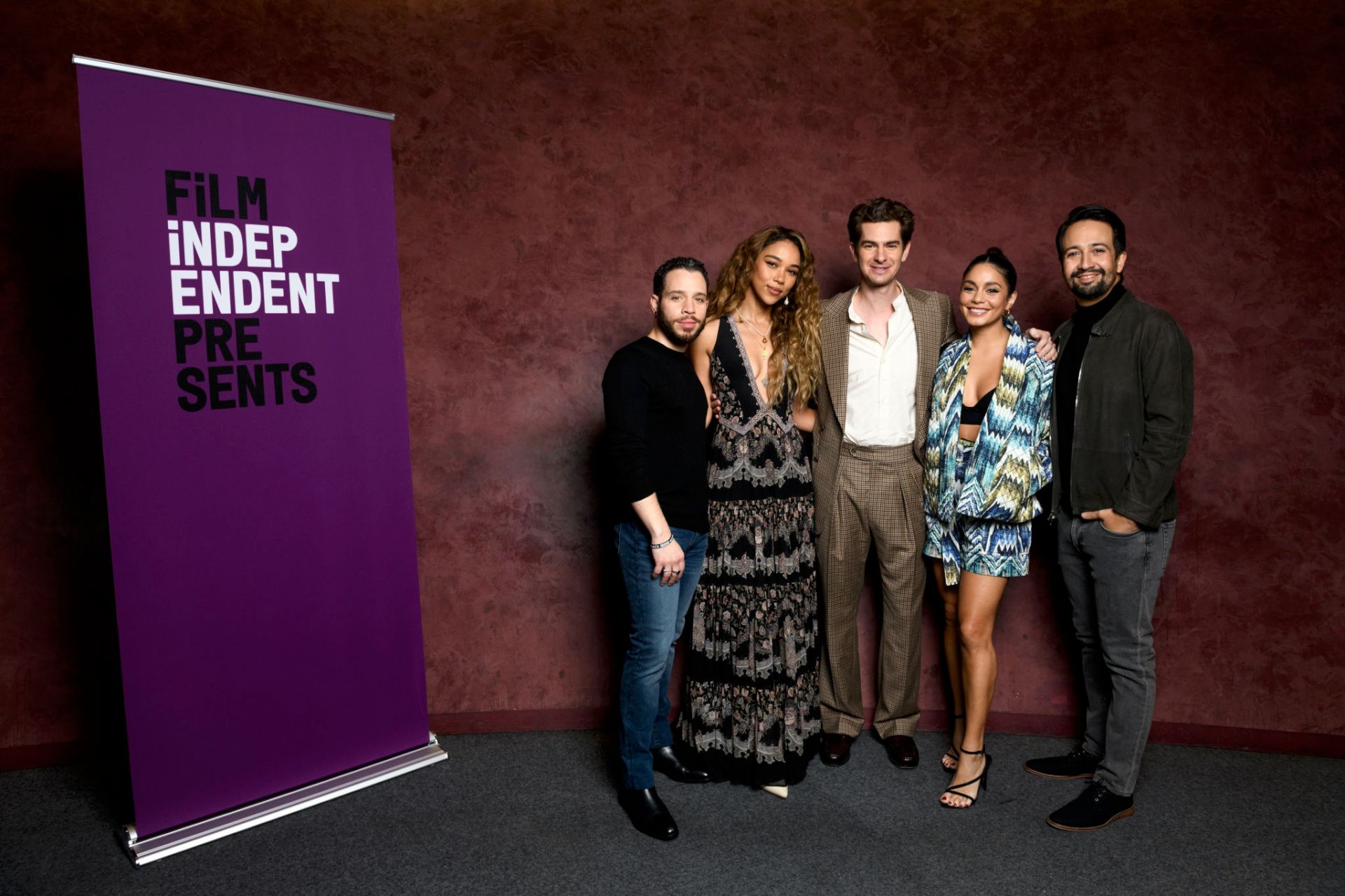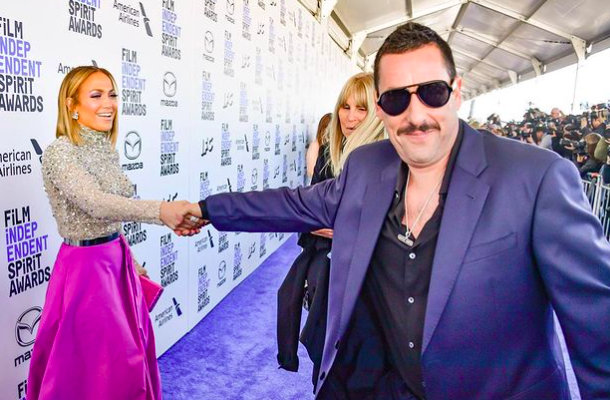 ACTIVATING A PRESS-WORTHY STEP-AND-REPEAT BANNER
The Spirit Awards are no exception to the abundance of branded graphics you'll typically find at these types of high-profile events. For this year's festivities, various sponsor and event logos were printed on 26 total press walls measuring 312" W x 126" H running the entire length of the red carpet.
Our team at A3 Visual produced and installed a series of vivid white backdrops that featured the Film Independent Spirit Awards logo, individually UV-printed on high-opacity fabric to stay perfectly smooth. The press wall required custom-built wood framing, constructed on site, to ensure the backdrop remained secure and photo-ready as celebrities and guests moved through this high-traffic red carpet area.
Outside the red carpet, our team also produced roll-up retractable banners for a related Film Independent event. Celebrities including Andrew Garfield, Vanessa Hudgens, and Janina Gavankar posed near our retractable banners before their on-stage appearances in the Film Independent Presents filmmaker Q&As.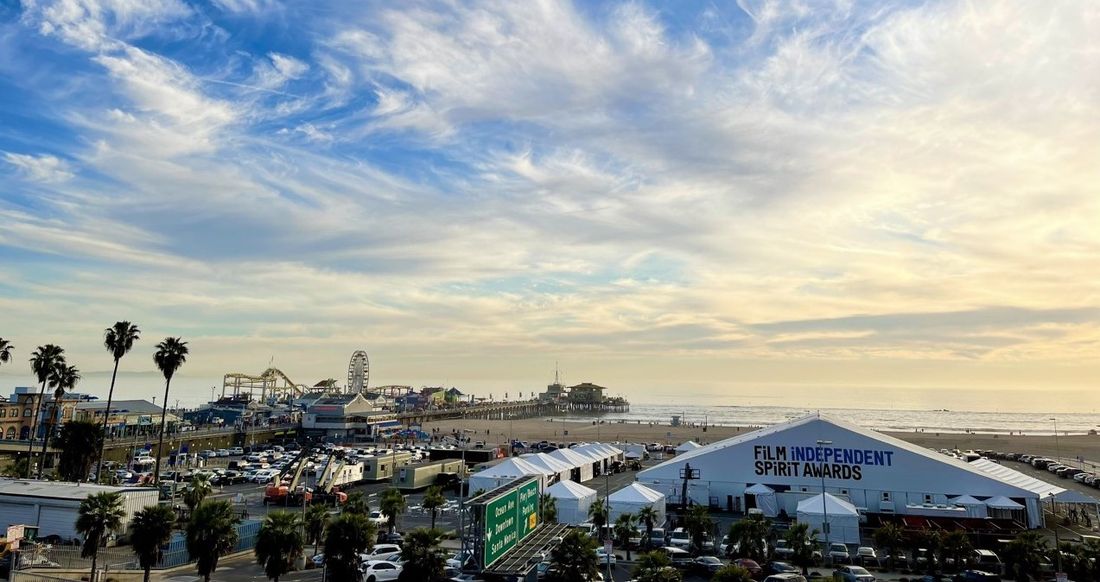 PRESS BACKDROPS, WELCOME SIGNAGE, AND BRANDED GRAPHICS BY A3 VISUAL
Over the years, our team at A3 Visual has produced millions of square feet of step-and-repeat banners. From movie premieres to sporting events, news conferences, product launches, and more, these graphics are an important part of welcoming guests to a venue.
Beyond the branding of the event organizer or name, key sponsors also play a role in the design and fabrication of a step-and-repeat banner. Sponsors expect a certain level of visibility when partnering with an event organizer, and these graphics offer a high-impact placement that can't be missed. Especially if photo and video coverage is shared across television and social media, sponsors are able to capture millions more impressions beyond those attending in person.
View more examples of our step-and-repeat banners at a3visual.com and request a free quote today.