The Professional Convention Management Association, also known as PCMA, recently welcomed more than 2500 guests to the organization's 2022 Convening Leaders Conference in Las Vegas, Nevada. Each year, the conference hosts a variety of events and networking opportunities, including keynote speakers, workshops, private events, and more. PCMA's Convening Leaders Conference is one of the most highly-anticipated events in the industry.
Our team at A3 Visual helped brighten the venue for the occasion, featuring brilliant projection mapping and LED wall installations that welcomed guests for the event. Here's a closer look at our work for PCMA.
PCMA'S INDOOR AND OUTDOOR ACTIVATIONS AT CAESARS FORUM IN LAS VEGAS, NEVADA
Spanning January 9-12, 2022, the Convening Leaders Conference started late Sunday with an opening reception as well as a variety of guest festivities. Held on the 100,000 square foot outdoor Forum Plaza, the party welcomed attendees for a captivating evening, complete with a vibrant projection mapping program produced by A3 Visual.
Our team used a total of four, double-stacked 30,000 lumens laser Panasonic projectors, hung from a custom truss system, to create the stunning visual projection and effectively light up the party.
Outdoor projection activations provide unique challenges, as well as opportunities, as compared to their indoor counterparts. By taking weather, ambient lighting, building color, glass-to-wall ratio, architectural features, viewing angles and other environmental factors into account, it's important that all 3D projection artwork is precisely calibrated and full of color—no matter the circumstances. So on a beautiful, crystal clear night in Las Vegas, we ensured the Caesars Forum facade was perfectly prepared to reflect a seamless 3D projection.
The following day, guests were greeted with a colorful and dynamic LED activation at the main conference entrance. Spanning 104' wide and 26' tall, the oversized wraparound LED screen provides an impressive visual and unique technology platform for event planners hosting conferences at Caesars Forum. The A3 Visual team created breathtaking 3D content and, using the venue's LED screen, made the corner of the building's interior wall completely disappear as part of the glasses-free 3D effect. The result? An intriguing and forced perspective that captured the attention of every guest walking through the venue.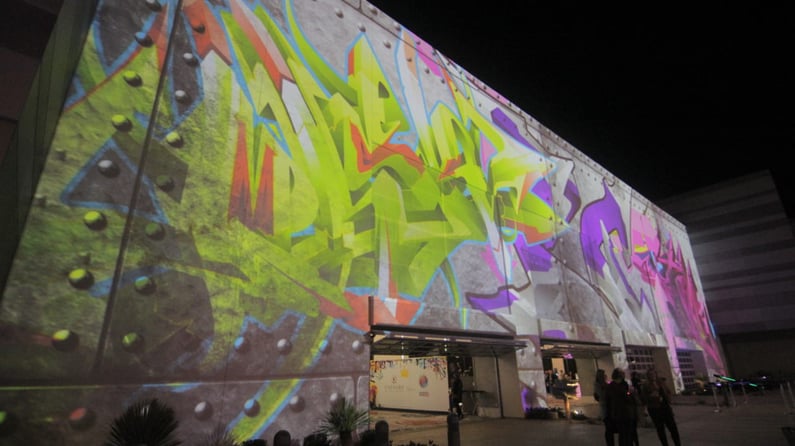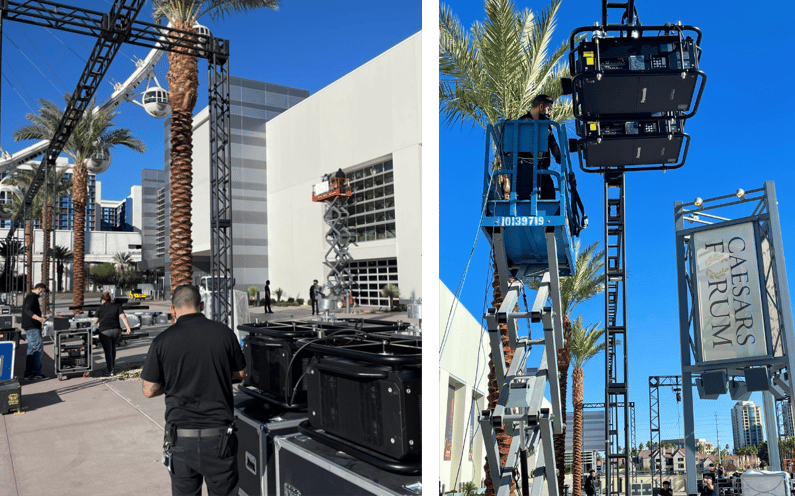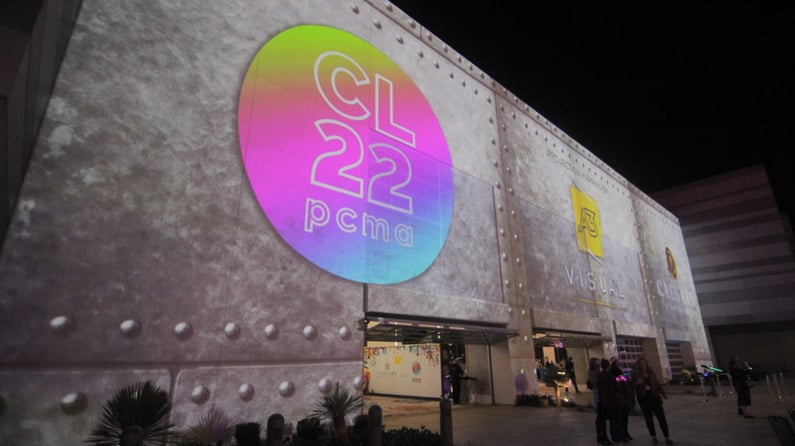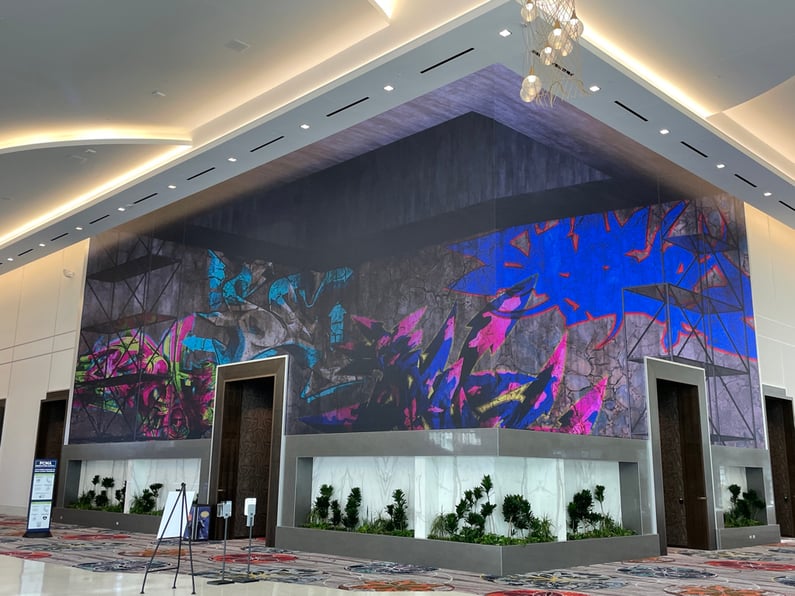 THE EVOLUTION OF TECHNOLOGY AND LIVE CORPORATE EVENTS
Over the years, technology has played an increasingly important role when it comes to live events and corporate conferences. From finding new and unique ways to bring guests together to transforming existing venues into immersive spaces and experiences, the industry is undergoing extreme change and transformation. Traditional, hybrid, and virtual events will only continue to rely more and more on technology as a way to offer the best possible experience for their guests.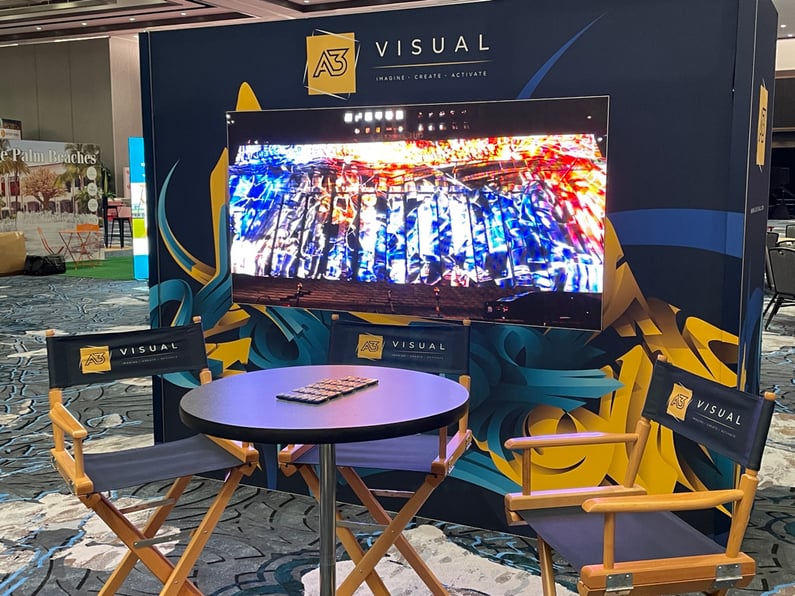 DYNAMIC 3D ART MAPPING BY A3 VISUAL
Installations like those we recently completed for PCMA Convening Leaders Conference are becoming the norm when it comes to corporate events and environments. Our highly-specialized and trained team of audio and visual engineers carefully map any surface and turn it into a one-of-a-kind moment for guests and audiences to share. Whether we are collaborating with other creative teams or generating our own visual content in-house, our unique set of design and video capabilities allow us to bring any project to life.
Learn more about our work and view examples of past projects at https://a3visual.com/portfolio/.