Earlier this month, the popular K-pop group known as Blackpink made a stop in Downtown Los Angeles as part of their Born Pink world tour. Banc of California Stadium was filled with 22,000 fans—or self-proclaimed "Blinks"—for an unforgettable evening of entertainment. The group is known for their magnetic stage presence and captivating performances.
We have worked extensively with Banc of California Stadium to promote artists and superstar tour appearances. To ensure that this event was a success, we created promotional signage to capture attention and draw in fans ahead of the November 19th show date. Our team designed graphics with the group's signature colors—black and pink—to create a visually cohesive look throughout the stadium. We strategically placed banners, signs, and other printed materials around the venue to maximize visibility.
About Banc of California's 2022 Music Lineup
The 2022 music lineup at Banc of California Stadium was one for the books. Headliners included some of the biggest names in music, including the Foo Fighters, Santana, and The Killers. The stadium welcomed hundreds of thousands of concert-goers over the course of this past year, with fans coming from all over to see their favorite artists perform.
The atmosphere was electric, and the performances were top-notch. Whether you were a fan of pop, rock, or hip-hop, there was something for everyone at Banc of California Stadium in 2022. And as Blackpink's global fanbase only continues to grow at record-setting rates, the group's Los Angeles appearance was a highly-anticipated one.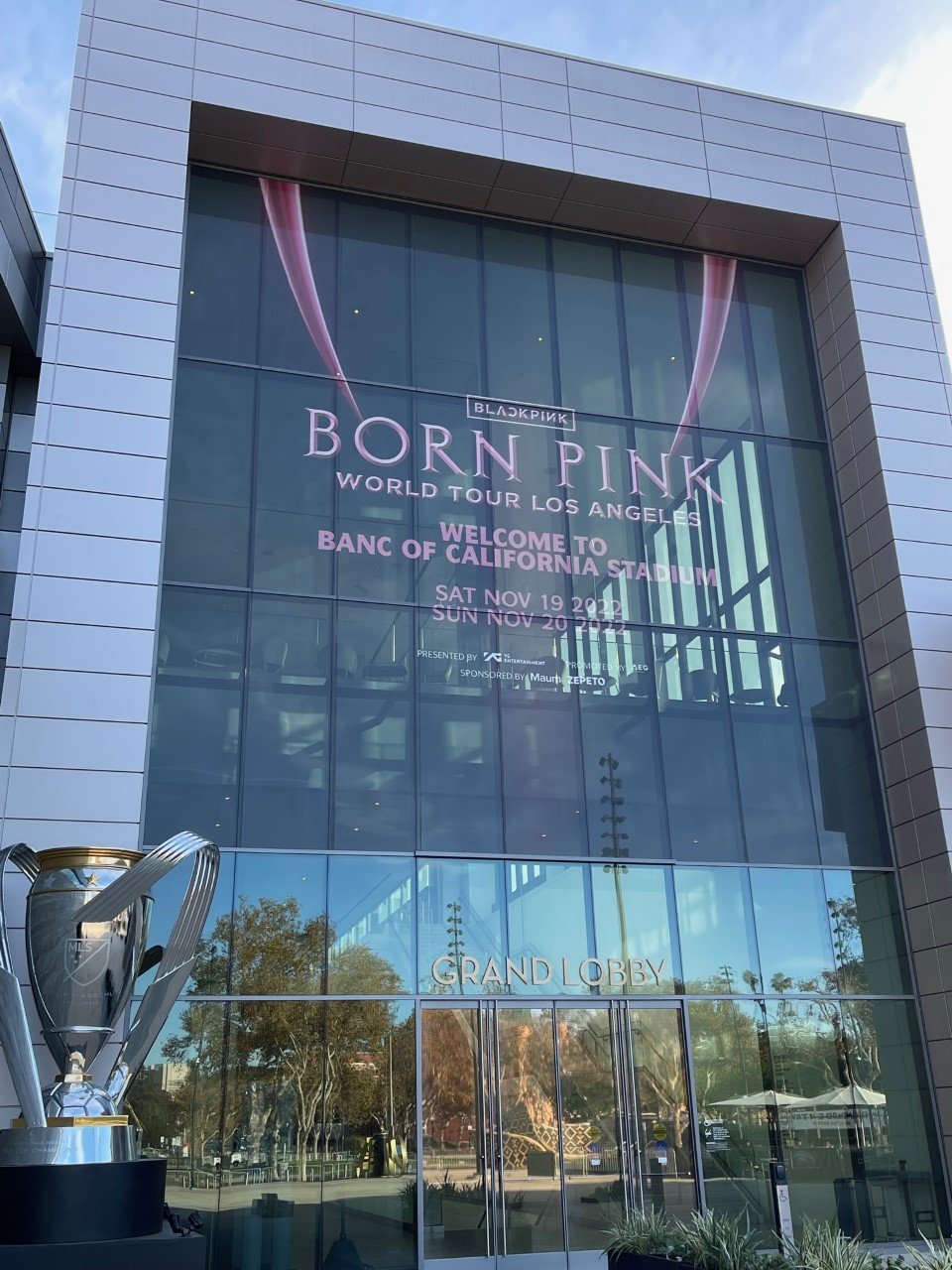 About Our Blackpink Activation at Banc of California Stadium
Over the years, we have installed a variety of print and promotional materials at Banc of California Stadium. As a result, our team has become very familiar with the venue and the unique specifications when it comes to fabricating any given project. For Blackpink's Born Pink tour, we produced a range of graphics including window and stair decals as well as event banners and more.
The window decals were placed primarily at the main entrance and were made of perforated vinyl for greater visibility. Using UV-printing techniques, we were able to still achieve a high-contrast look with pops of pink and darker black and gray tones.
Additionally, our outdoor banners and decals were also UV-printed and designed to withstand the wear and tear of the venue. We also produced a series of rigid coroplast signs that were installed on the Sunset Deck entrance, each measuring 24" x 36".
Finally, we installed a multi-panel design at the Stadium's Freeplay stairs featuring the tour's primary cover artwork and group photo.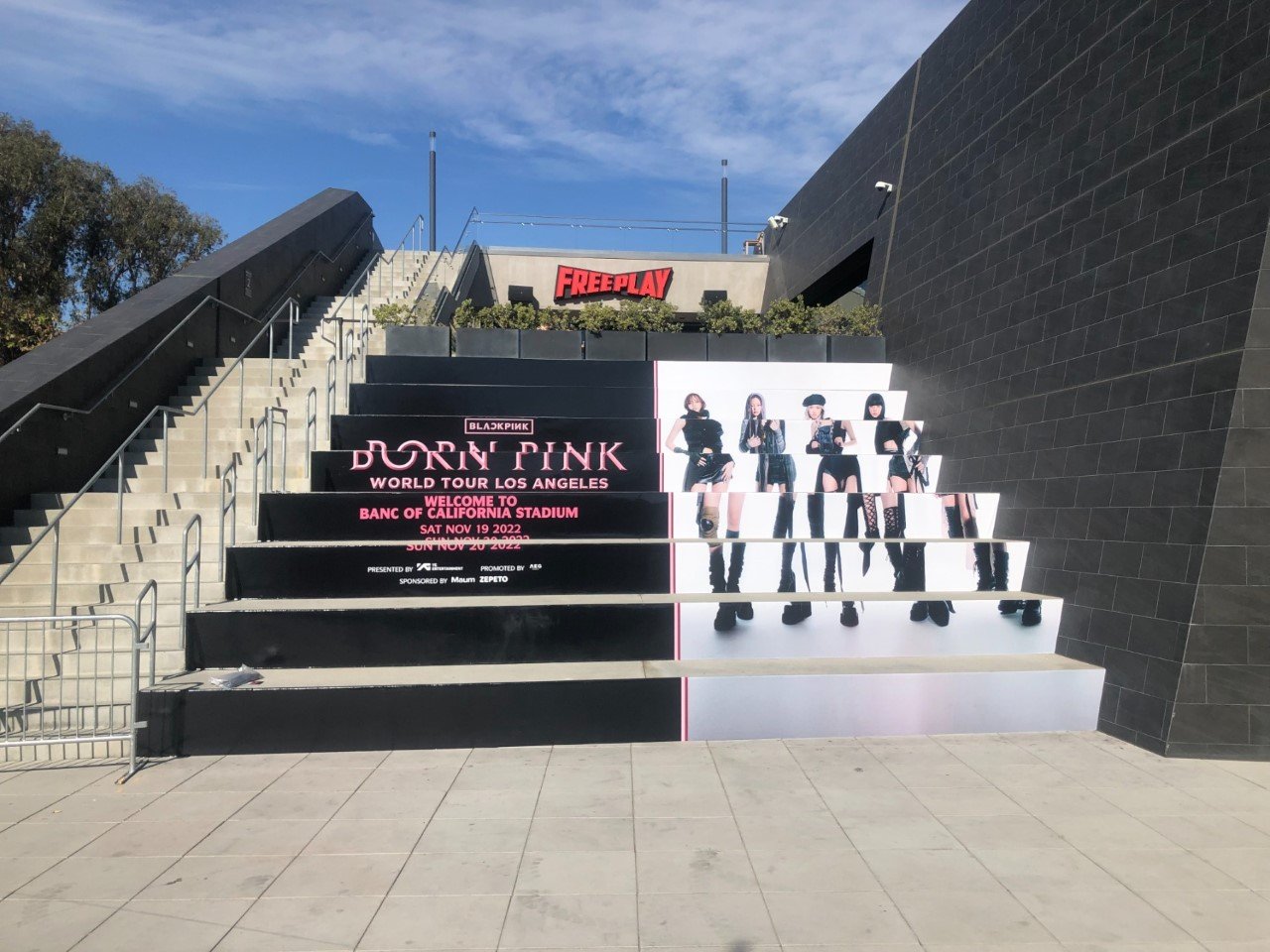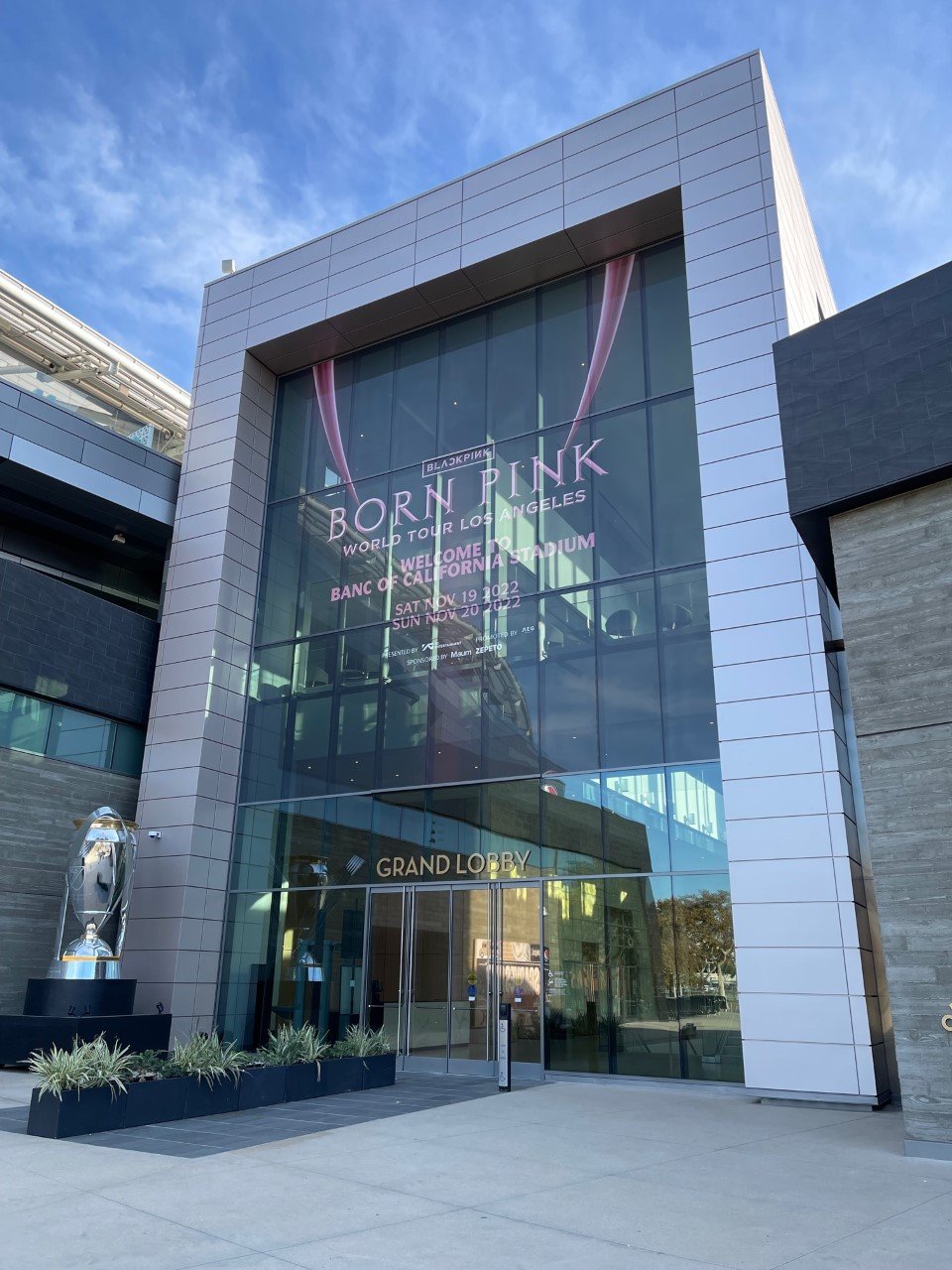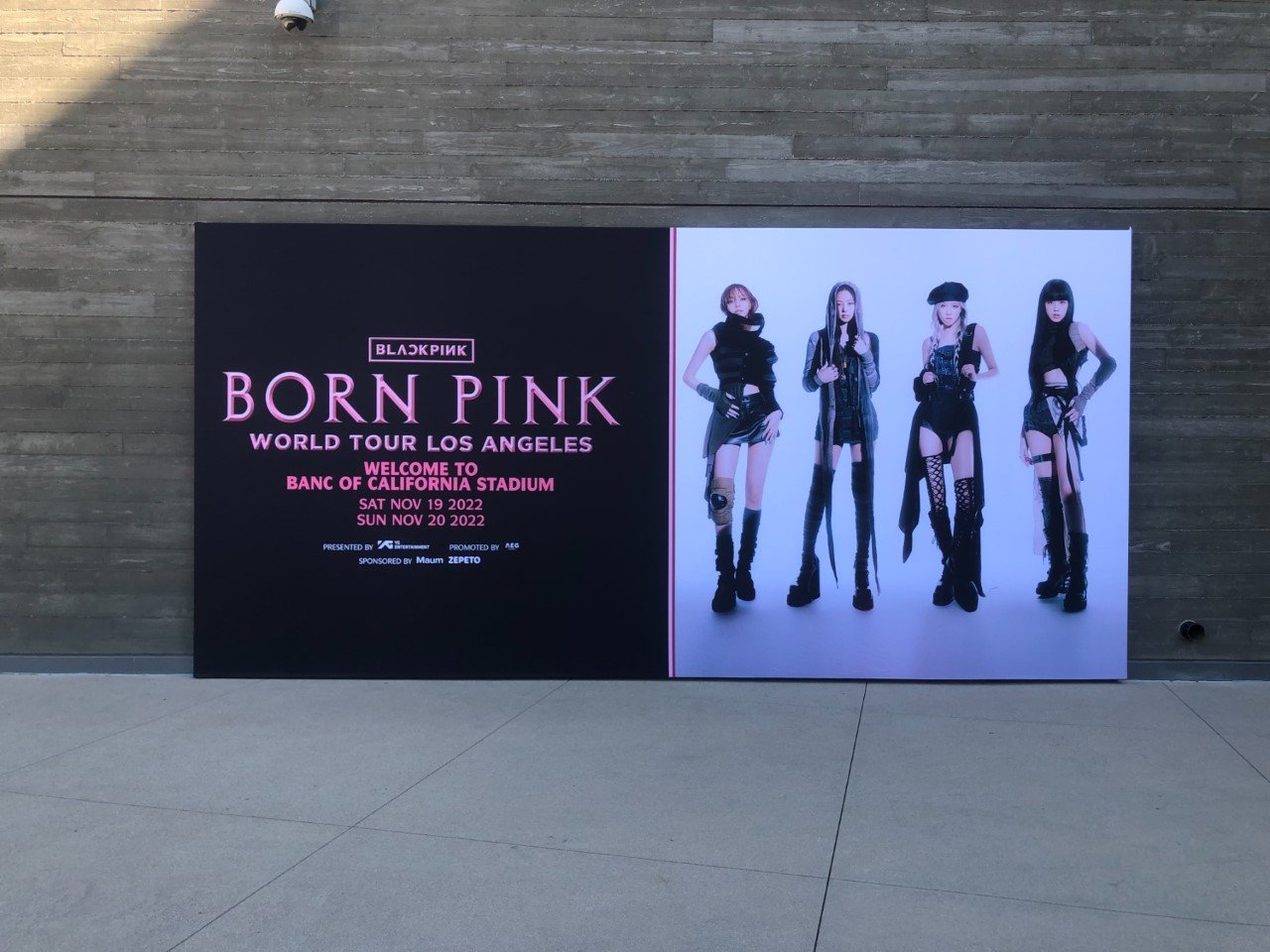 Your Partner in Large-Scale Entertainment Activations
A3 Visual has a long history of working with some of the biggest names in music and entertainment. We have extensive experience in fabricating large-scale promotional materials for events, and our team is highly skilled in designing and installing signage and other printed materials.
We are your partner when it comes to activations at Banc of California Stadium or any other major venue. Our team can handle every step of the process, from design to installation, so that you can focus on what's important—the event itself. Contact us today to learn more about how we can help make your next music or entertainment event a success.