What started as a small-scale trend in the 1980s has since grown to dominate the out-of-home market. Convenient in size and easily distributed, city light pole banners have quickly become the medium of choice for most urban advertising channels. Highly trafficked thoroughfares and busy city streets today are now flooded with dozens of these graphics, most of which are installed for only a few months or weeks at a time.
In recent years, however, both the manufacturing and printing industries have seen a shift towards more sustainable materials and business practices. For OOH markets, however, this often proves to be a challenge. Due to their petroleum-based composition, thousands of tons of nonrecyclable graphic materials continue to be discarded each and every year.
Graphics that A3 Visual installed for the 1984 Los Angeles Olympics have since been credited as the catalyst for pole banners becoming "permanent fixtures of American cityscapes." And although we helped bring this product to the masses, we see the importance of evolving to ensure these banners are disposed of properly.
WIDESPREAD APPLICATIONS & DEMAND FOR POLE BANNERS
If one were to travel the busy streets of downtown Los Angeles or casually stroll the piers in San Francisco, odds are you'd find yourself surrounded by pole banners. Even smaller cities and most suburban neighborhoods across the country have pole banners hanging throughout their downtown areas and all along their major streets and boulevards.
What started as a timely, high-visibility option for marketing to the masses has since become the popular choice for local plays, sporting events, museum exhibits, festivals, and more. These short-term installations create generous amounts of marketing exposure, yet unfortunately generate ample amounts of waste—and many banners are only used once.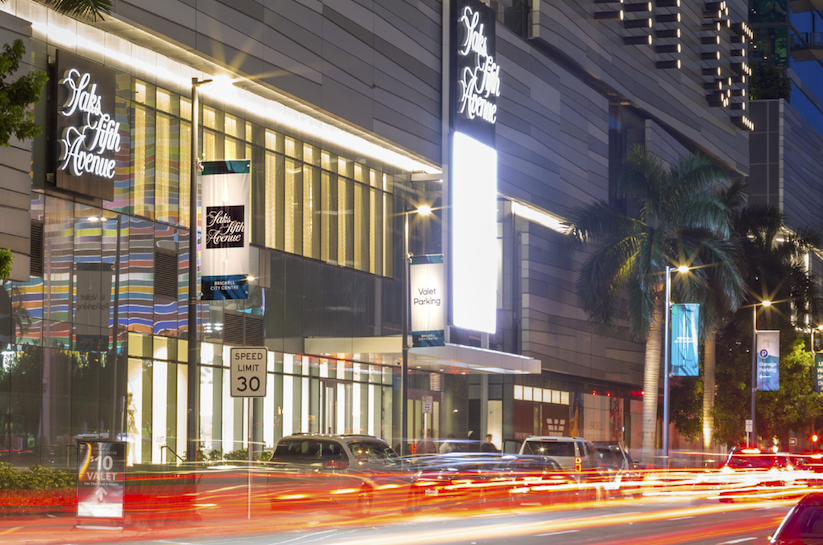 A3 VISUAL'S PHOENIX ECO BANNER
For years, print manufacturers have pushed for the increased "up-cycling" of standard PVC banners. For instance, end-of-life vinyl banners and billboards can be turned into bags, wallets, and accessories. But with limited applications and sparse consumer demand, most of these PVC banners still end up in landfills.
We acknowledge there's not only a need for more sustainable materials, but also an obligation to establish a more environmentally-friendly product lifecycle.
Our PHOENIX Eco Banner is PVC-free and designed to help reduce landfill waste and minimize single-use materials. Made from lightweight polyethylene, these pole banners can be easily recycled and used to manufacture entirely new products.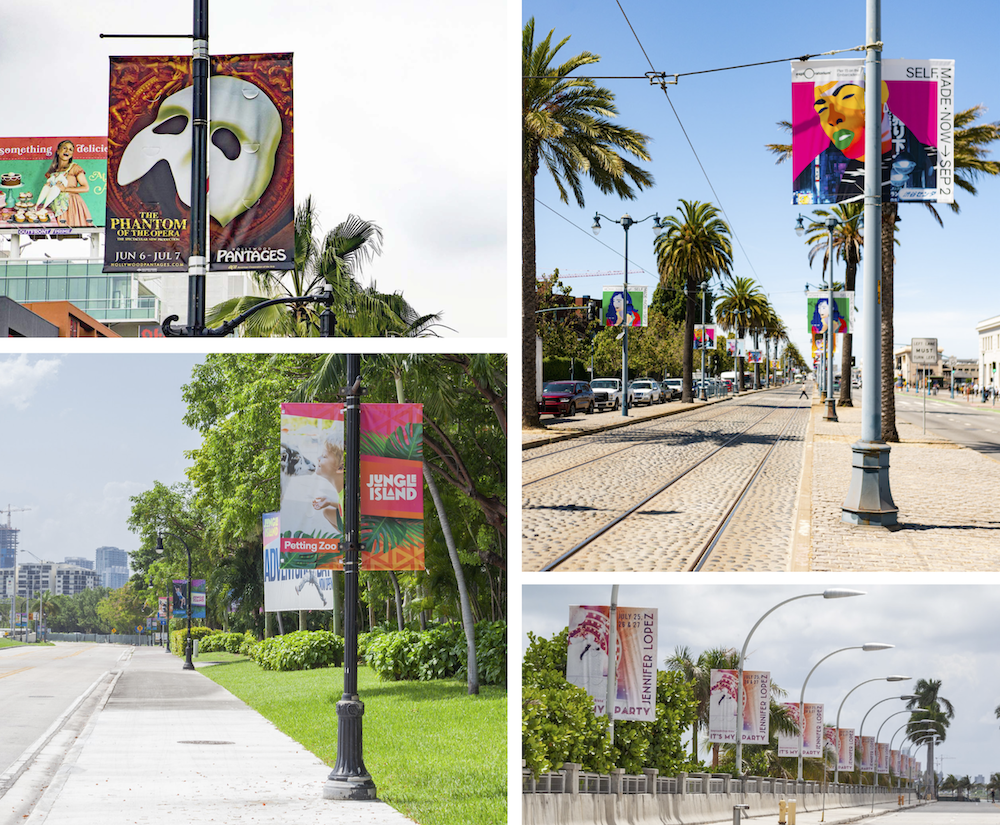 THE NEXT GENERATION OF POLE BANNER PRODUCTION
Designed with durability and opacity in mind, each PHOENIX Eco pole banner can withstand a variety of climates, all without sacrificing vibrancy or color reproduction. The material's smooth finish allows for high quality printing, while a bright white base offers the perfect canvas for any one- or two-sided design. In fact, when installed on light poles, casual and informed onlookers alike, would be hard-pressed to see any difference between our PHOENIX Eco banner and the previous generation's unsustainable PVC banner material.
Once a PHOENIX pole banner campaign has been finalized, manufactured, and packaged, our expertly trained crews proceed with installation. Upon campaign completion and ultimate banner removal, each pole banner is stored with other PHOENIX banners at a shared A3 Visual facility. This helps improve recycling efficiencies and limit carbon emissions that may result from unnecessary movement of materials. Once a truckload of banners has been collected, we deliver all materials to a local plastics processor, who then grinds the banners down into resin pellets to be used by manufacturers of recycled plastic products.
PHOENIX pole banner materials can be turned into chairs, patio decking, crates, palettes, and more.