Over the past few months, both the arts and live entertainment industries have been making a comeback. But in some cases, it may not look how you'd expect.
With museum-goers and other exhibit enthusiasts adapting travel plans or putting international trips on hold, some cities are bringing those sought-after experiences stateside. Now through September 6th, the city of San Antonio is welcoming guests for an elaborate, experiential exhibit that allows guests to get up-close-and-personal with 34 of the iconic Sistine Chapel paintings including The Creation of Adam and The Last Judgement.
Learn more about how A3 Visual is working with SEE Attractions to help bring these larger-than-life pieces to the city of San Antonio.
ABOUT THE INSTALLATION
The traveling showcase, officially titled "Michelangelo's Sistine Chapel: The Exhibition," has already made its way to cities all around the world. For the current San Antonio installation, the event is being held at the historic, 9,000 square foot mansion known as Lambermont. This venue serves as the perfect backdrop for an immersive art exhibit that's rich in both history and culture.
Guests are guided through the 30+ paintings with over an hour and a half of pre-recorded audio, featuring background stories and secret messages that were hidden in the original art itself.
Our team at A3 Visual worked closely with SEE Attractions to print and install each piece. With each print measuring in at 9 feet tall and ranging anywhere from 7 feet to 16 feet in width, these sleek, custom-fabricated SEG frames were designed with durability and aesthetics in mind. The frames themselves were fabricated in-house and finished with dye-sublimated graphics. We used our proprietary 8oz polyester textile for each print, which has been developed for optimal graphic performance. Especially in up-close environments like this one, guests and exhibit-goers are expecting realistic printed reproductions.
And when it comes to showcasing some of the world's most iconic pieces of art, every detail matters.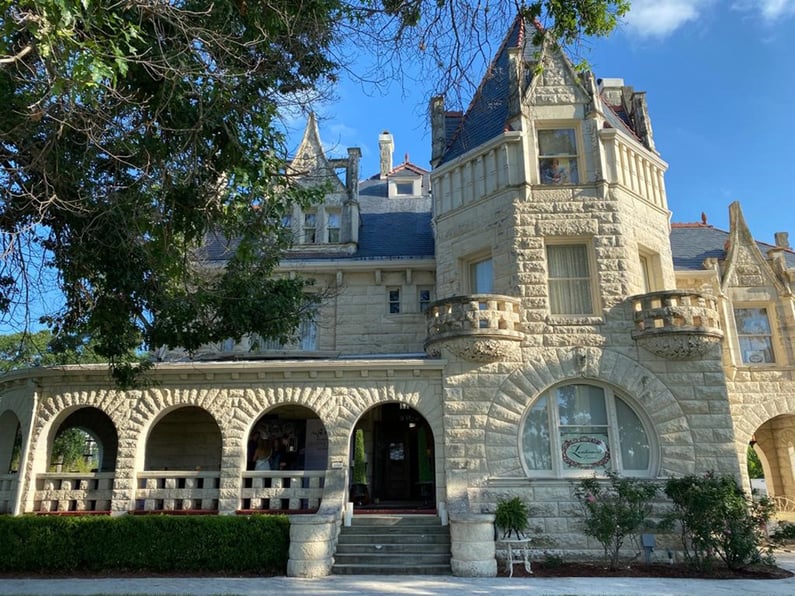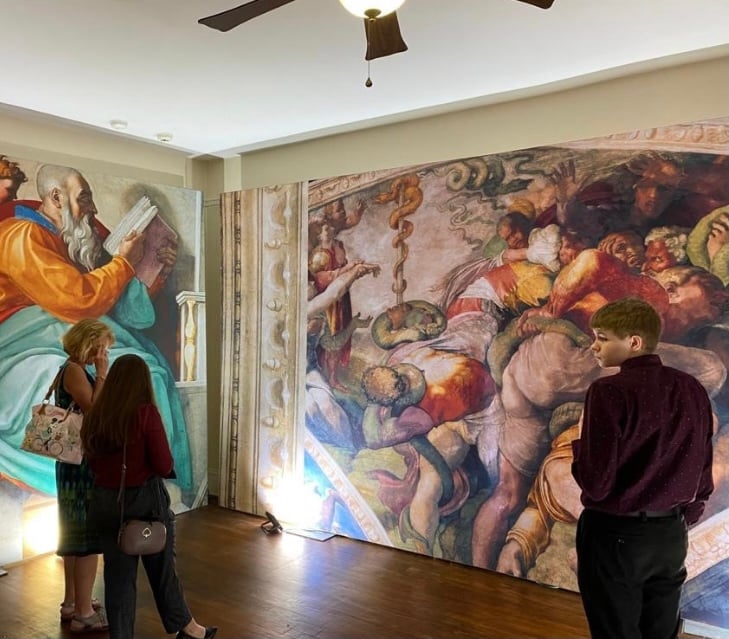 THE RETURN OF IN-PERSON ARTS AND ENTERTAINMENT
This summer has seen a meaningful shift when it comes to the return of in-person entertainment. Performing arts theaters, sports stadiums, and other venues all across the country are now welcoming guests at full capacity—some for the first time in nearly 18 months. And although much of the world still remains closed to international travel, it's installations like this one that gives guests a taste of some of the world's most remarkable and renowned pieces of art.
In the wake of the pandemic, many venues have also found new and unique ways to adapt their existing in-person experiences to include hybrid or virtual alternatives. Not only can attractions now dramatically expand their daily attendance, but guests can also immerse themselves in exhibits from the comfort (and convenience) of their own homes.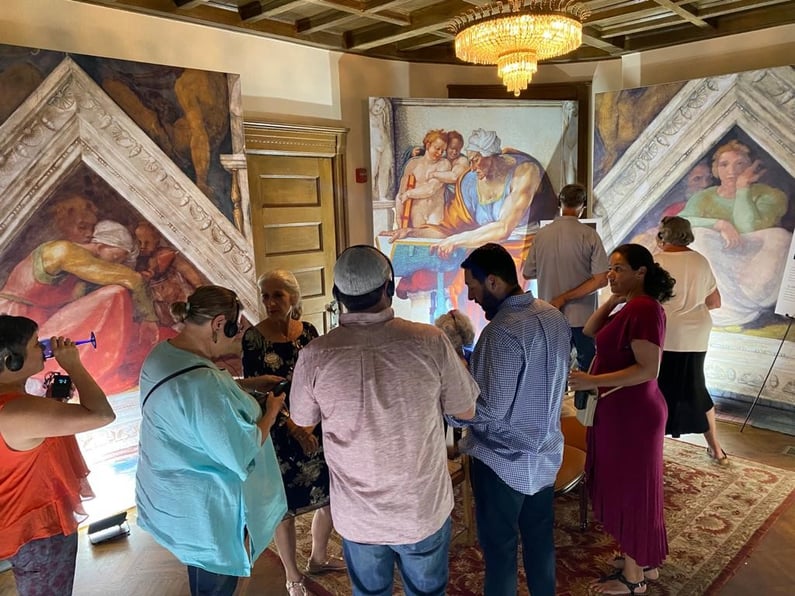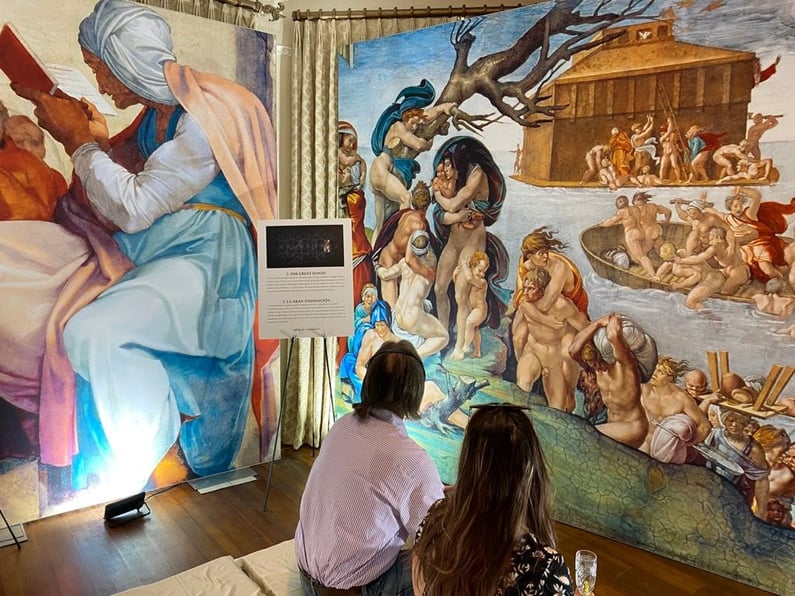 FINDING NEW USES FOR OLD SPACES
With a fair number of brick and mortar storefronts sitting empty after COVID-19, there's a unique opportunity for temporary installations to bring people back in person. From traveling art exhibits like Michelangelo's Sistine Chapel to other popular retail pop-up shops, customers are on the hunt for physical experiences. From smaller square footage storefronts to massive warehouses and everything in between, properties that have been without tenants and foot traffic for the past year can now find ways to engage local shoppers and potential customers.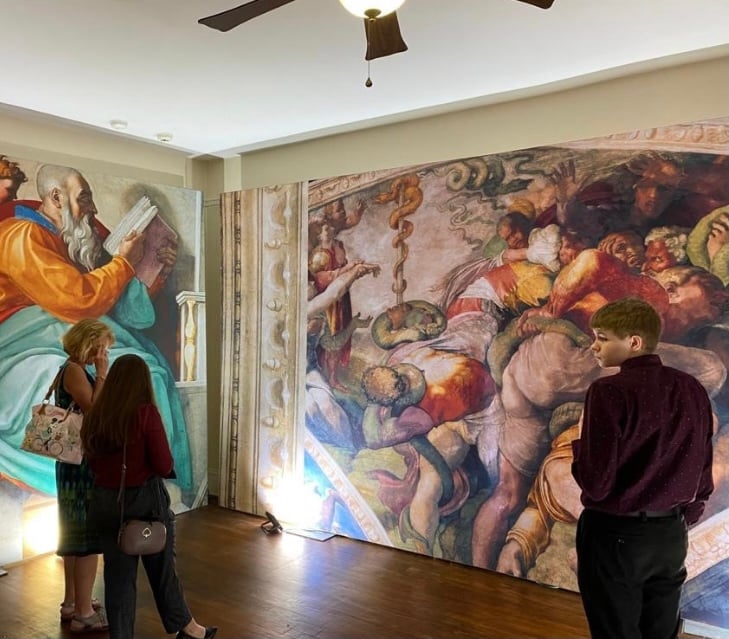 TEMPORARY ART INSTALLATIONS BY A3 VISUAL
No matter the venue—large or small—A3 Visual is here to bring your installation to life. With over 50 years of experience in the large-format printing industry, we offer cutting-edge technology, efficiencies, and expertise that can bring new meaning and purpose to an existing space. Whether an exhibit has been on display for 30 days or 300, our trained crews work carefully with each client to ensure a damage-free installation and removal.
Request a free quote at a3visual.com.