The 2023 College Football Playoff National Championship was recently hosted at Los Angeles' SoFi Stadium, home to the LA Rams NFL team. The Georgia Bulldogs defeated the TCU Horned Frogs in a record-setting 65 - 7 victory.
This year's Championship game was not A3 Visual's first activation at SoFi Stadium. In fact, since the venue's opening just a few years ago, we have helped activate several projects including Loyola Marymount University's 2020 and 2021 graduation ceremonies as well as Super Bowl LVI gameday events.
In partnership with our colleagues at Infinite Scale, we provided visual graphic solutions both for the stadium itself as well as supporting hospitality installations across multiple Los Angeles hotels.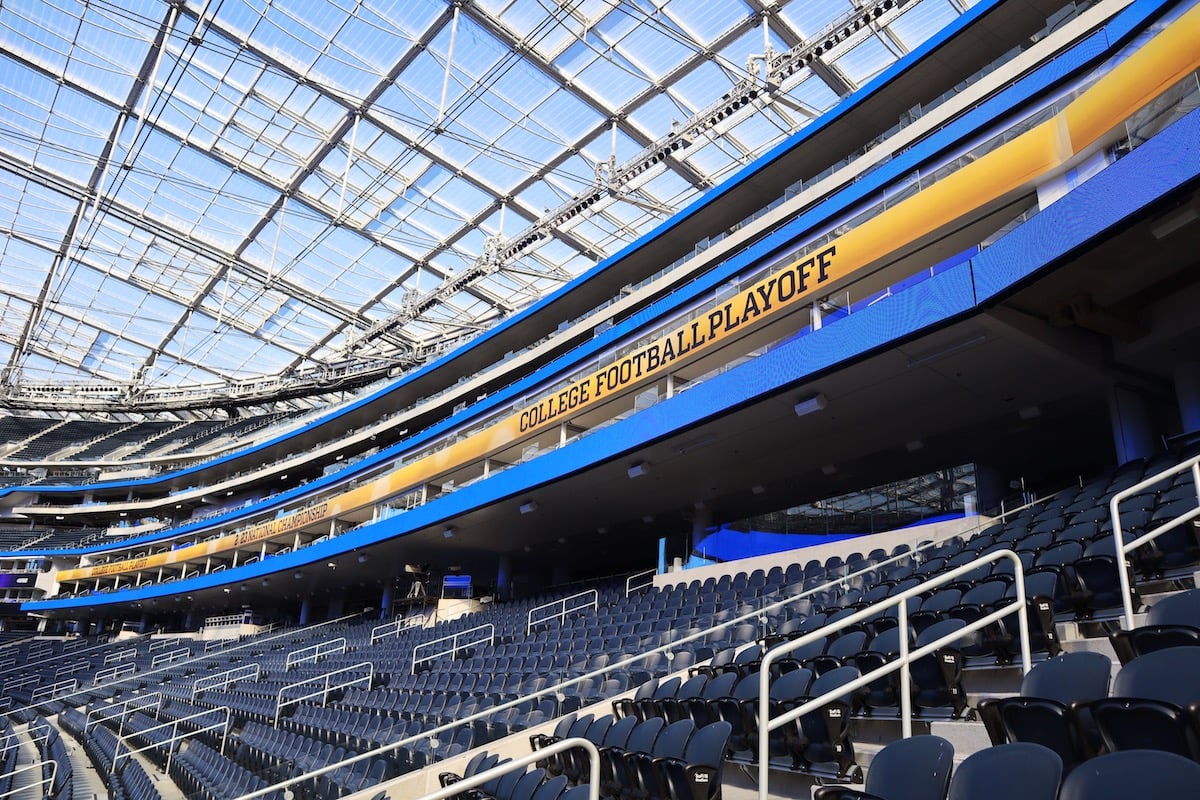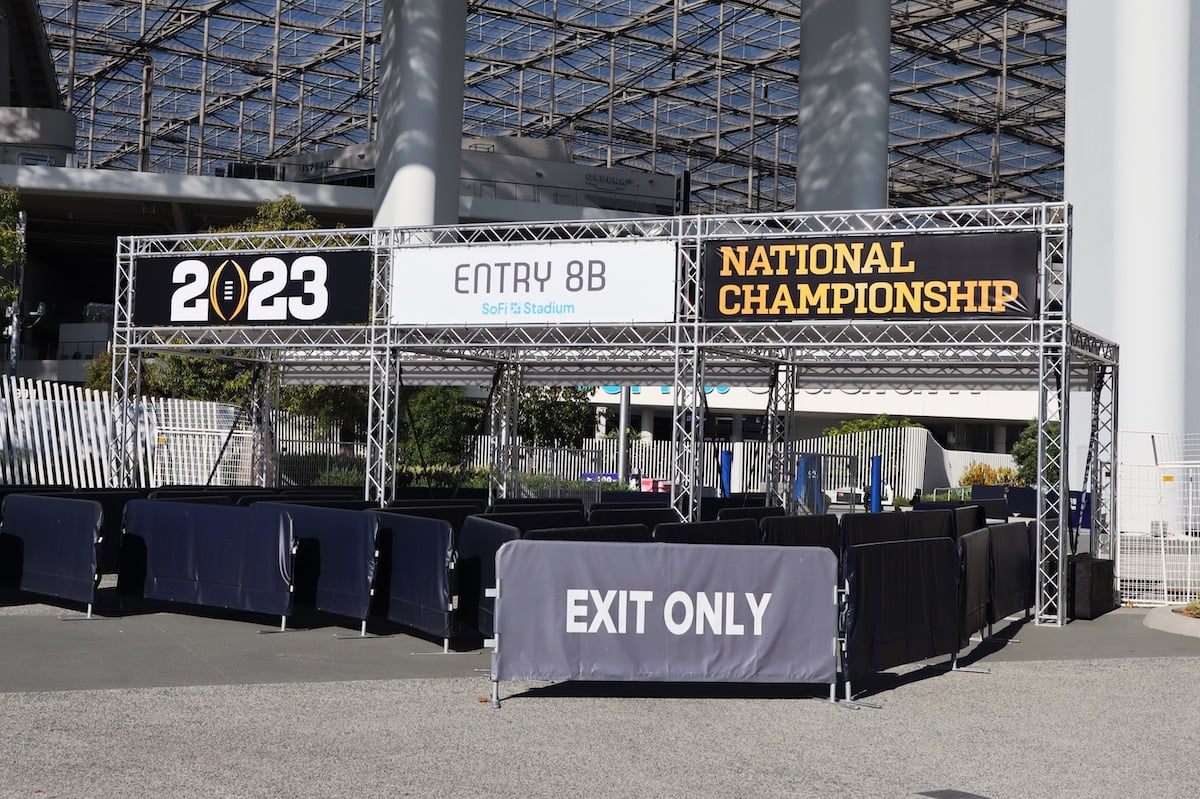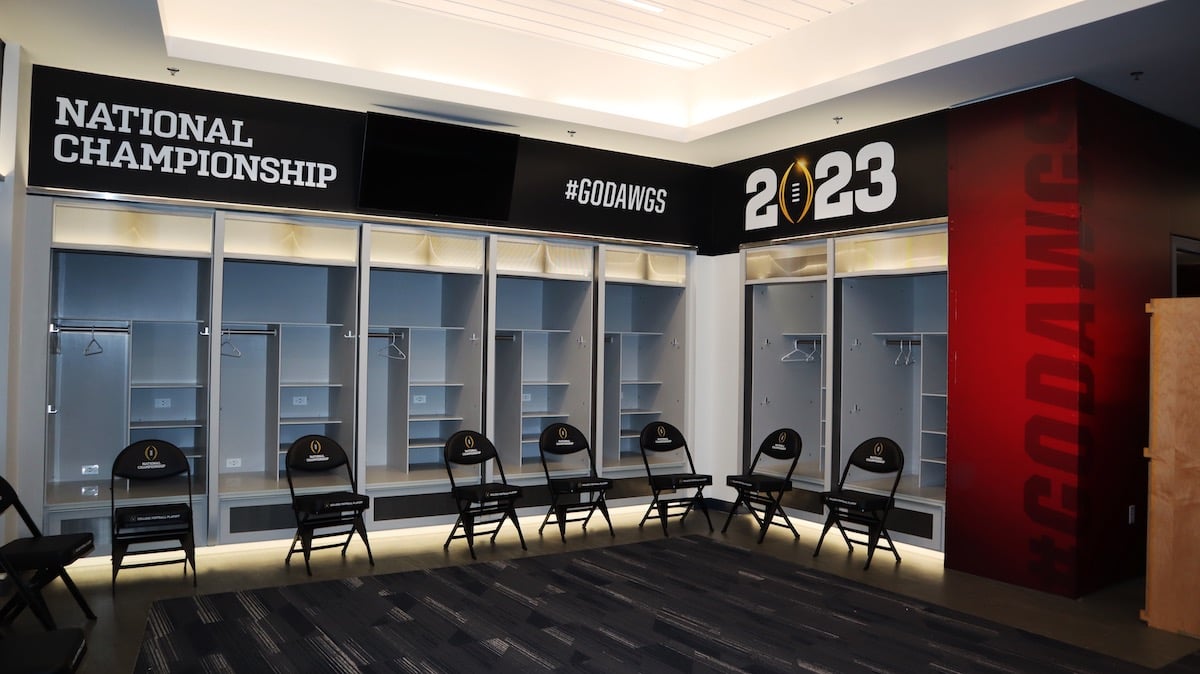 A3 Visual's Graphics Installation at the 2023 College Football Playoff
Our work for the 2023 College Football Playoff spanned tens of thousands of square feet of printed material, including everything from field banners to elevator and locker room decals, entrance graphics, truss structures, sponsorship signage, and more. From the initial site survey back in August of 2022, we then spent last several months collaborating with Infinite Scale to ensure the January 2023 installation went smoothly.
Depending on the placement and application of various graphics, we used a variety of materials including gatorboard, blockout fabric, vinyl, and Sintra board—just to name a few. Each graphic ranged in shape and size, and each was finished with the necessary grommet or backing required to effectively secure it to its final location within SoFi Stadium.
Most decal graphics were UV-printed to ensure a vibrant and high-contrast final product and were installed on various surfaces throughout the venue. We also provided several large-scale column wrap graphics that were placed at the main entrance to the stadium, as well as additional decals that were installed at private lounges and clubs inside the sports complex.
Our custom banner fabrication included a range of materials, including bike rack barricade covers and vendor stand backdrops. These banners were printed using direct dye sublimation techniques and were primarily secured using either grommets or velcro. We also provided custom-fabricated goal post pads and camera stand banners.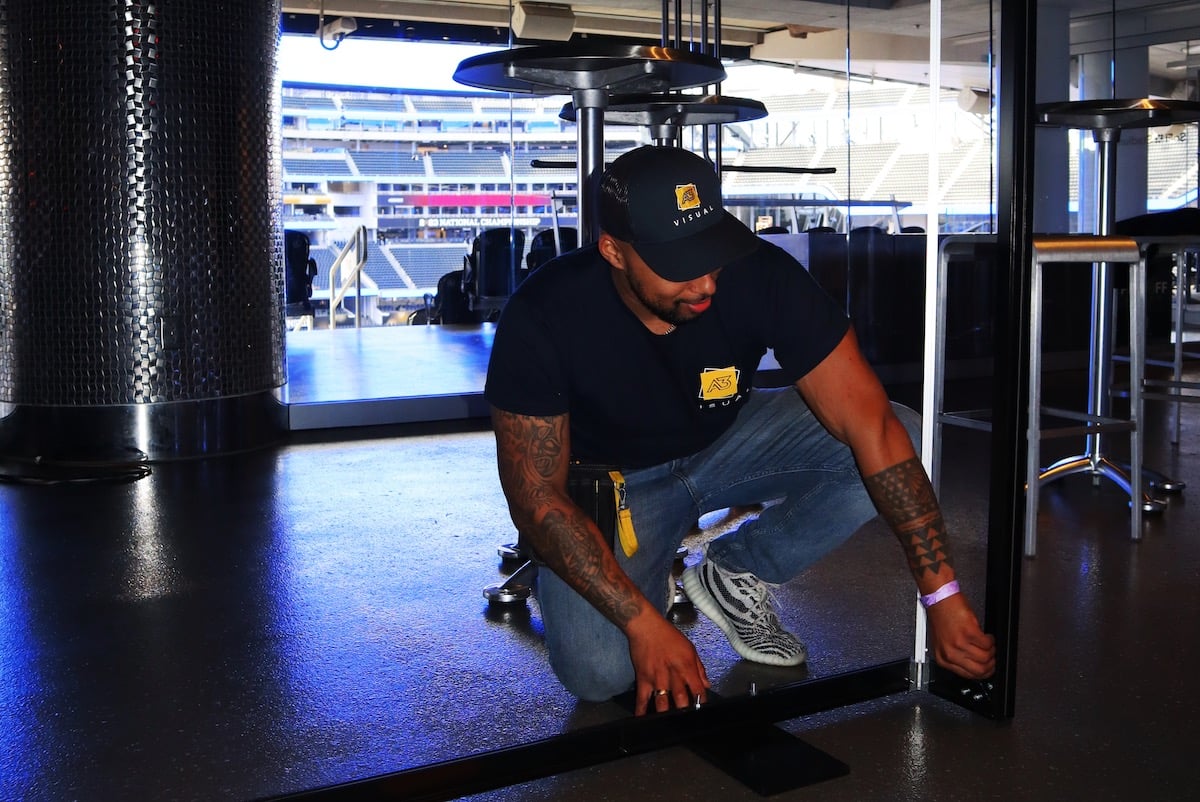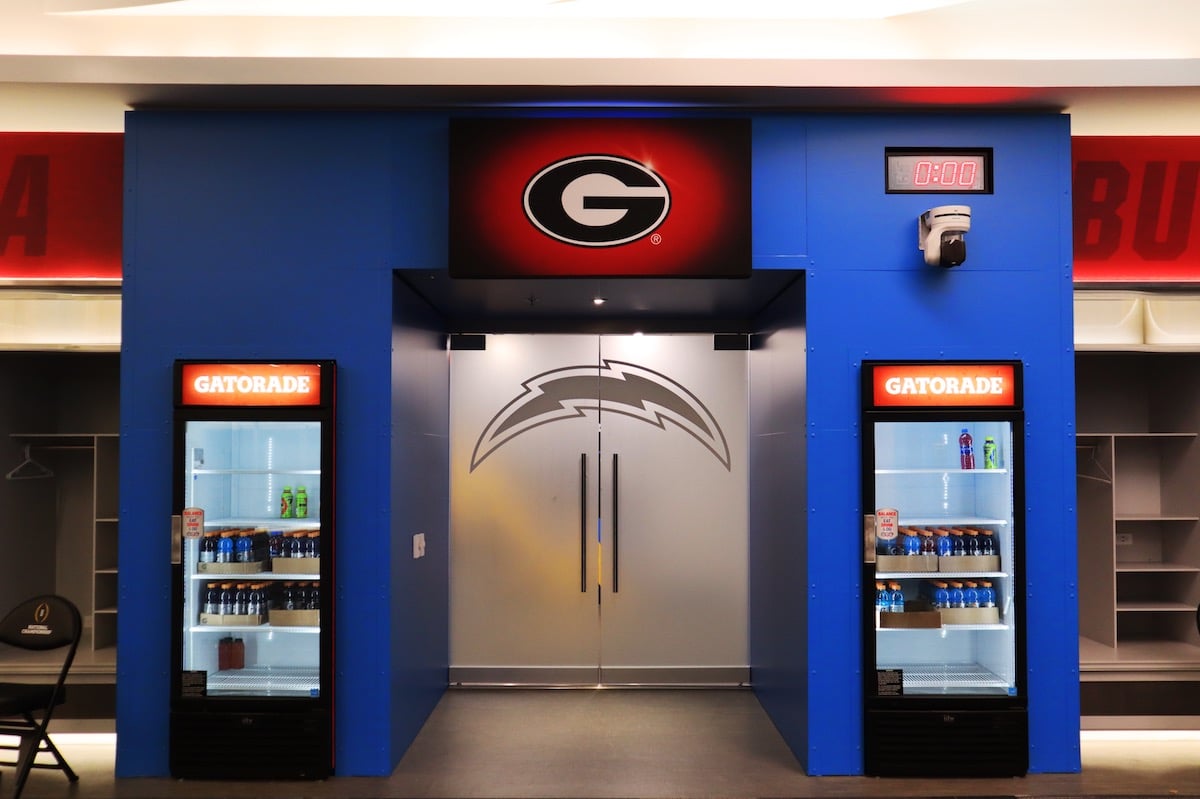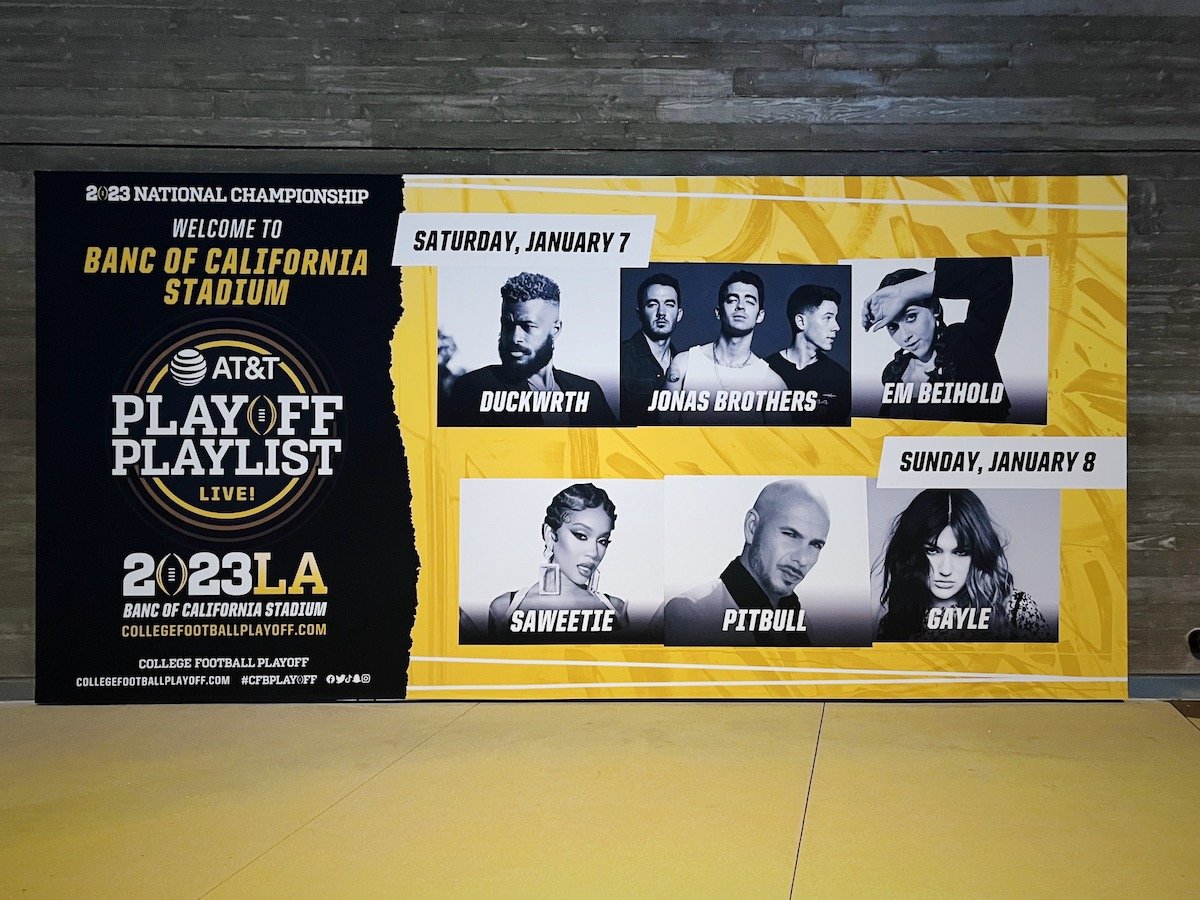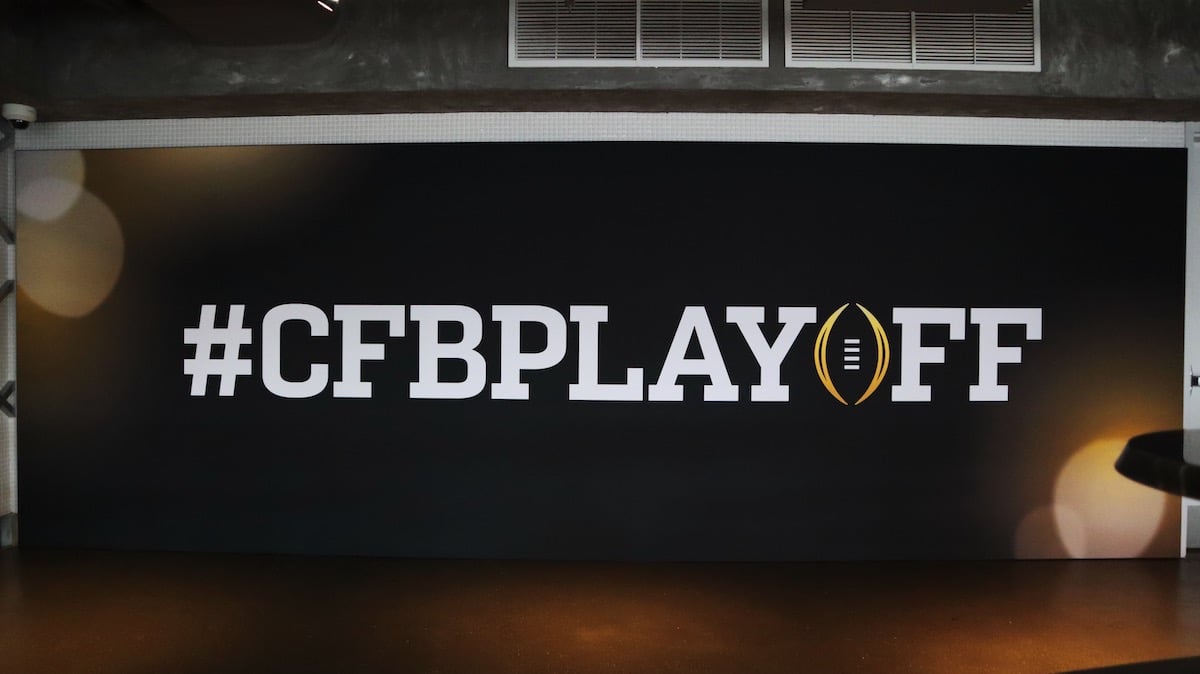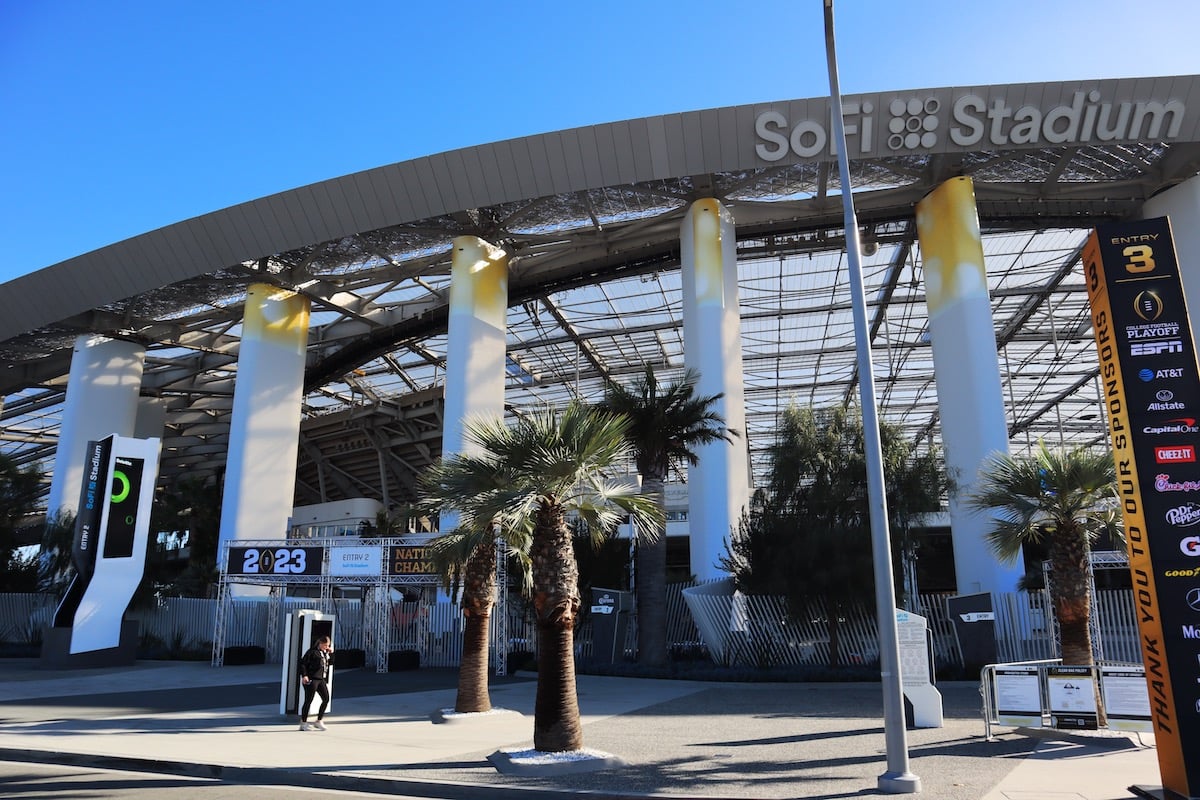 Live Sports and Entertainment Installations by A3 Visual
Our team at A3 Visual is proud to have been able to provide print graphic solutions that helped activate the 2023 College Football Playoff National Championship. As one of the premier sporting events in all of college athletics, we feel fortunate to have worked with our partners at Infinite Scale to help bring this installation to life.
If you're looking for an experienced industry leader who can help make your next project happen, visit https://a3visual.com/request-quote.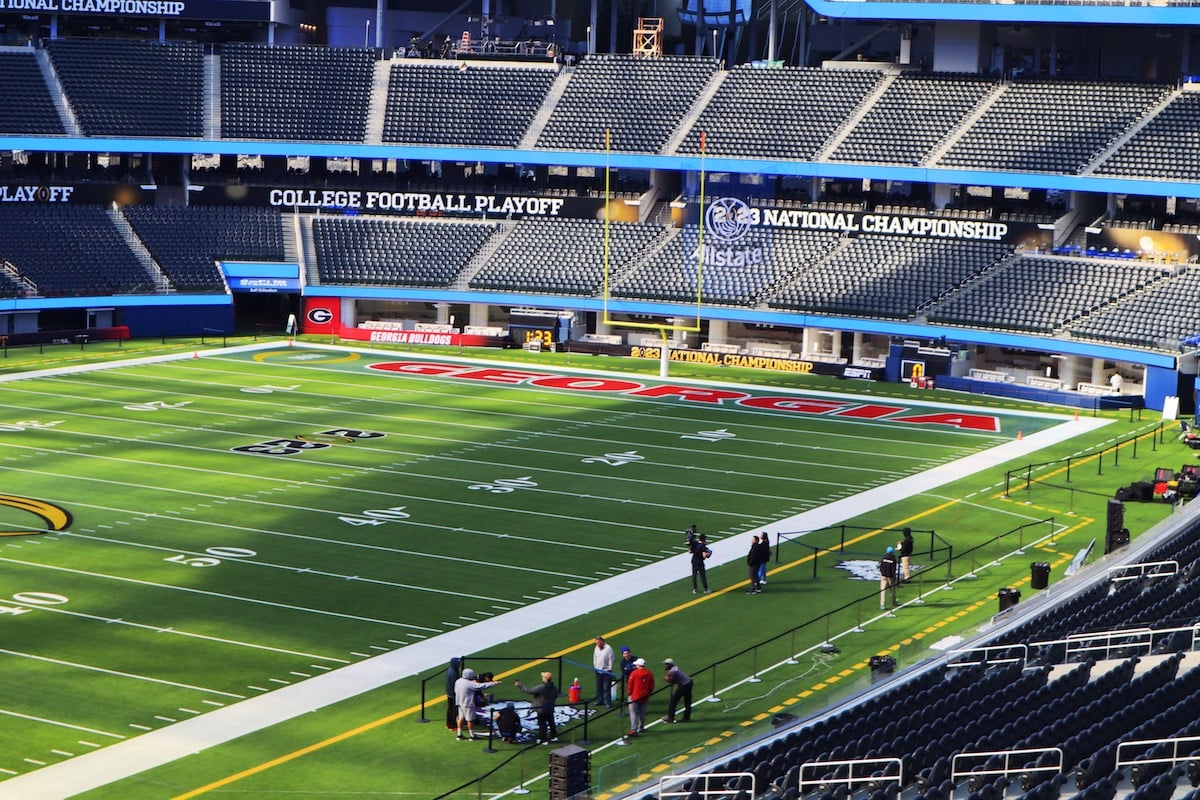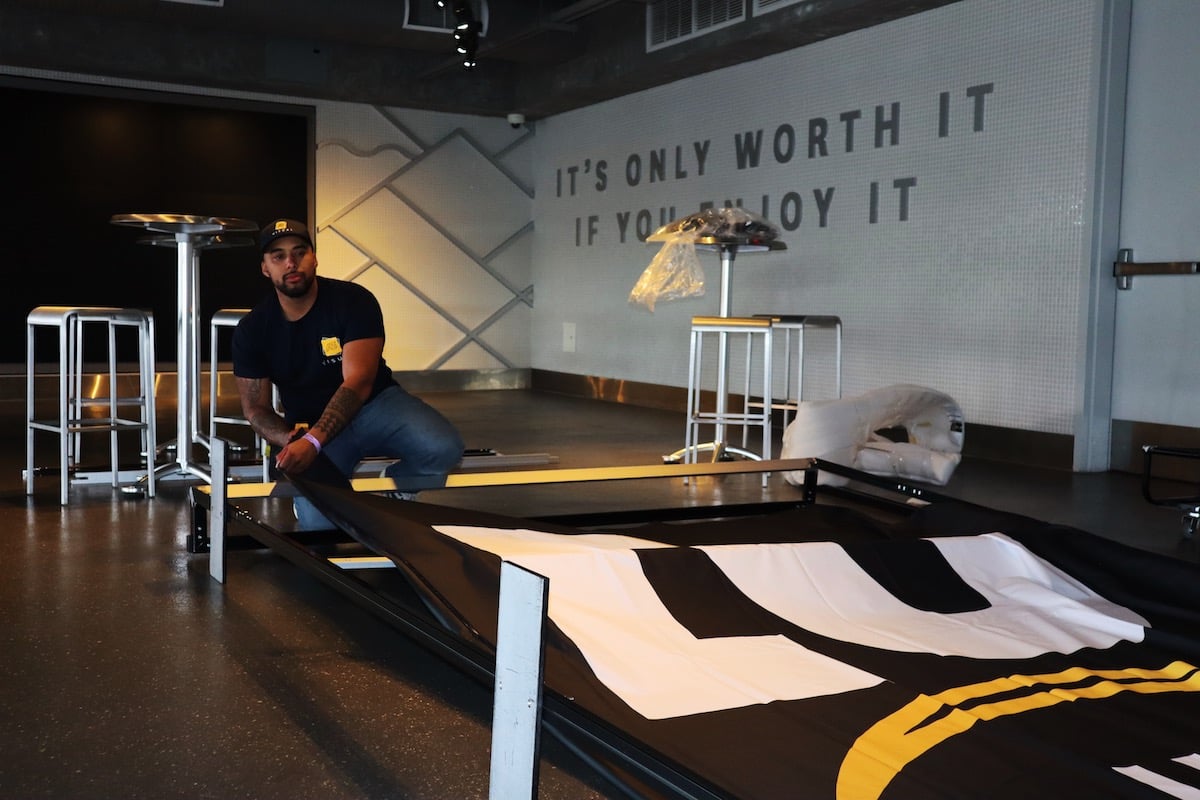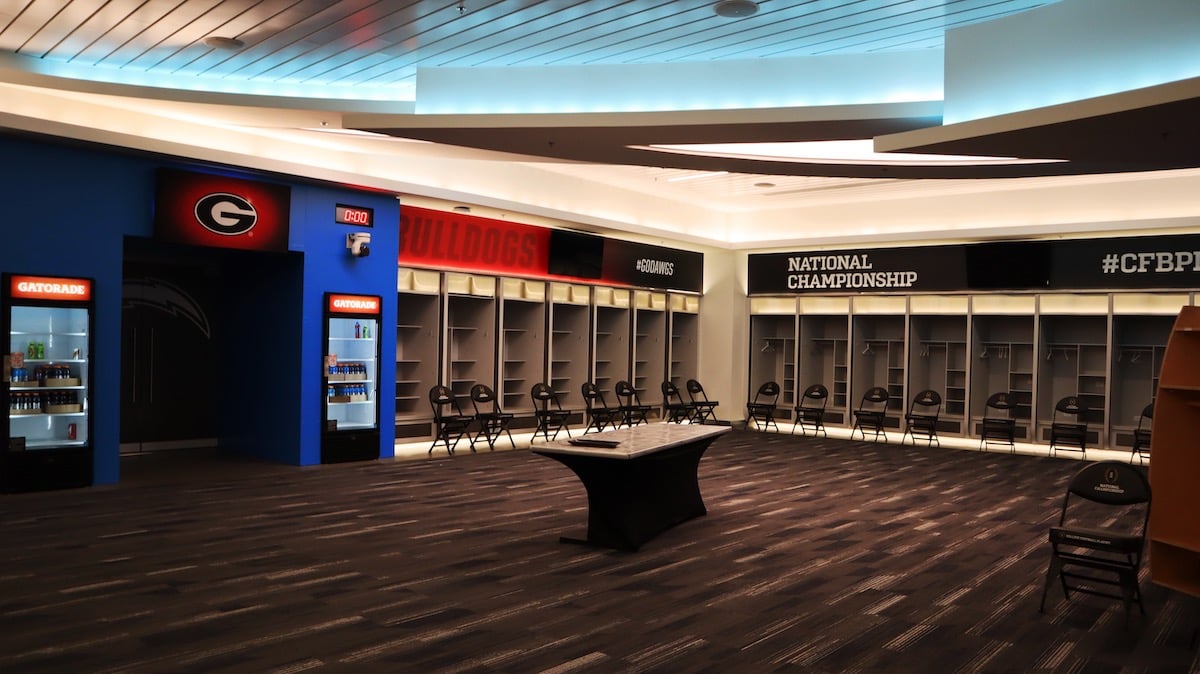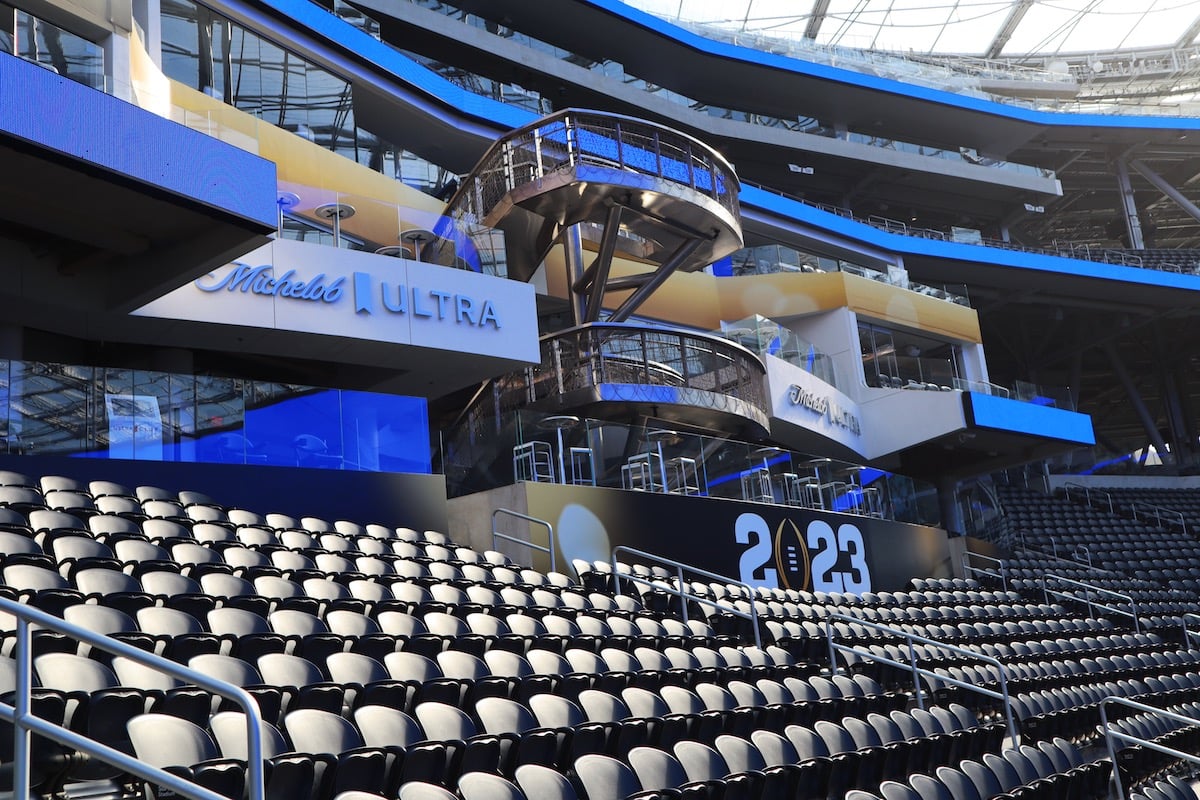 About the 2023 College Football Playoff Game
With a minimum seating capacity of 70,000—and expandable for up to 100,240—SoFi Stadium is one of the largest sporting venues in the country. The College Football Playoff Game is televised around the world, with millions more tuning in to watch the game. This year's game broke records across the board, including the largest margin victory in a title game as well as the largest margin win in any bowl game. Georgia finished out their 2022 season undefeated 15-0, capitalizing on their 2022 College Football Playoff Championship victory just last year. Georgia narrowly secured the playoff spot after defeating Ohio State 42-41 just over a week prior to the Championship game.