Originally thought to be a trendy concept, retail pop ups are becoming a business mainstay as COVID-19 protocols continue to change the way we shop. From growing startups to larger brands, pop ups offer one major advantage: flexibility. And at a time when much of the retail industry is in flux, it can be difficult for local entrepreneurs, as well as established brands, to commit to long-term lease arrangements. These typically small-scale activations allow businesses to generate engagement and excitement with their customers through in-person experiences.
Located in central Miami, the Lincoln Road Pop Up Project has enabled businesses to sign a discounted, 90-day lease in one of their vacant retail spaces. The highly trafficked shopping area is a prime location for stores looking to try out new business strategies or experiment outside the digital realm.
TOYOTA'S POP UP EXPERIENCE
Toyota recently joined the list of businesses that are leveraging the power of pop ups this holiday season, showcasing their 2021 vehicles for in-person shopping. Our team helped transform the space into a festive experience without detracting from the main focus: Toyota's newest models.
Toyota is just one of the many brands taking advantage of these short-term lease opportunities as the Lincoln Road Pop Up Project continues to evolve.
THE INSTALLATION
Once the concept and designs were approved, we printed and cut dozens of removable decal graphics. From festive snowflakes to automotive gears and, of course, the brand's iconic Toyota logo, each decoration amplified the holiday theme. Our carefully trained crew takes all necessary steps to ensure seamless, wrinkle-free decal installations on challenging application surfaces.
To enhance Toyota's bright and clean aesthetic, custom white vinyl was also installed in the showroom area to cover a large mirror and other unsightly architectural details.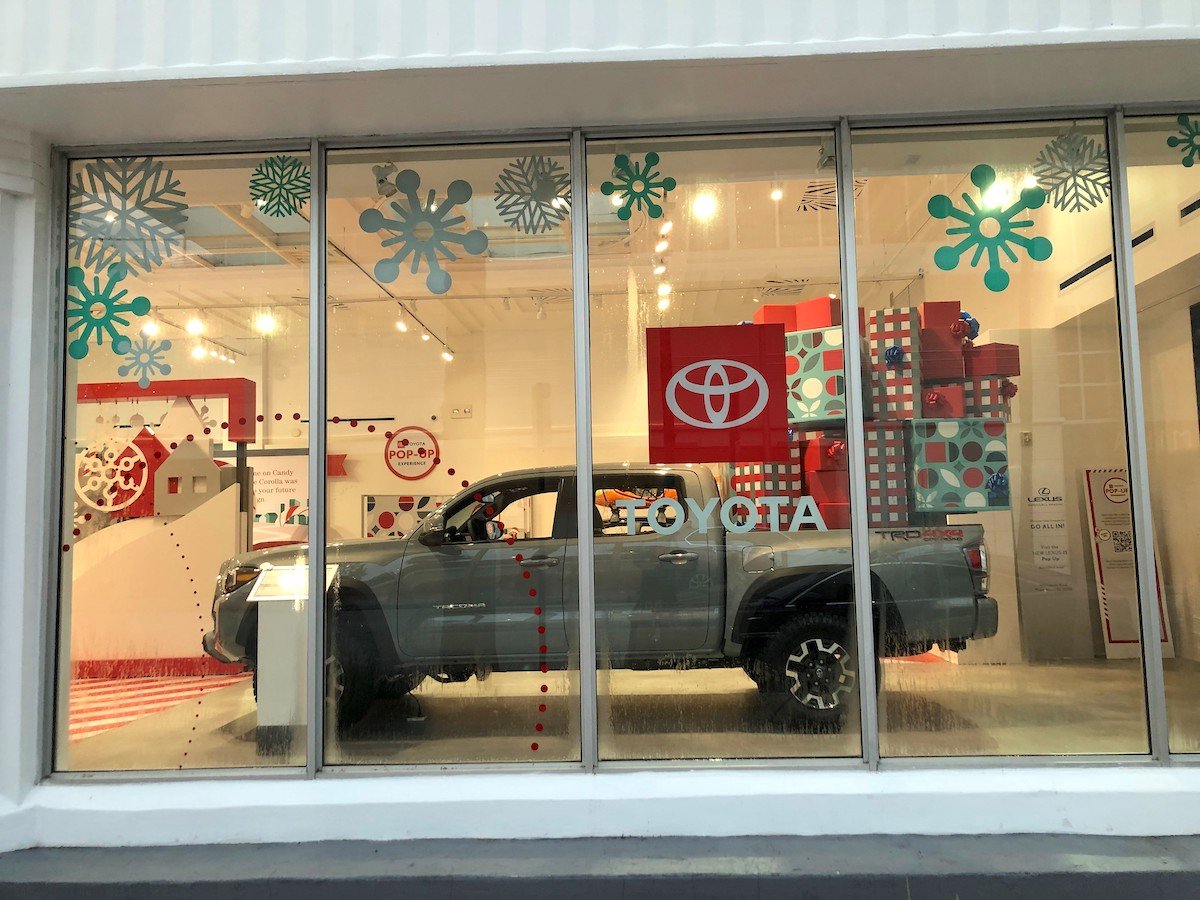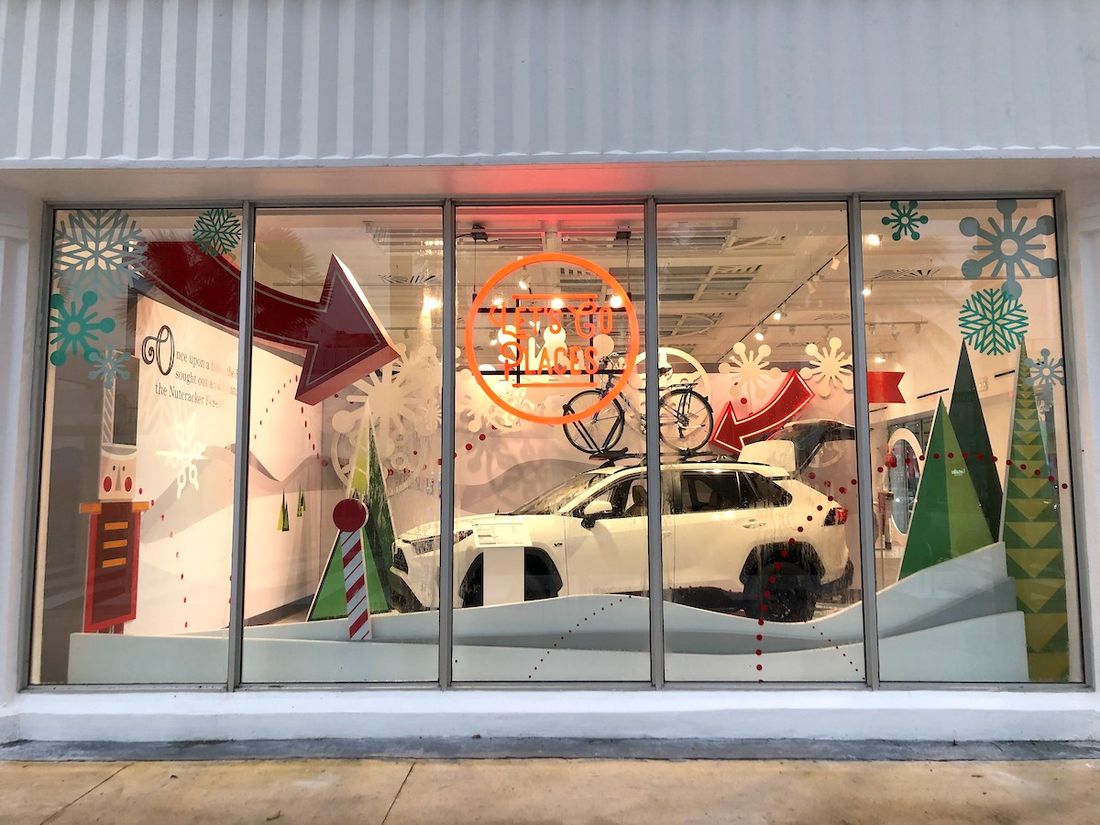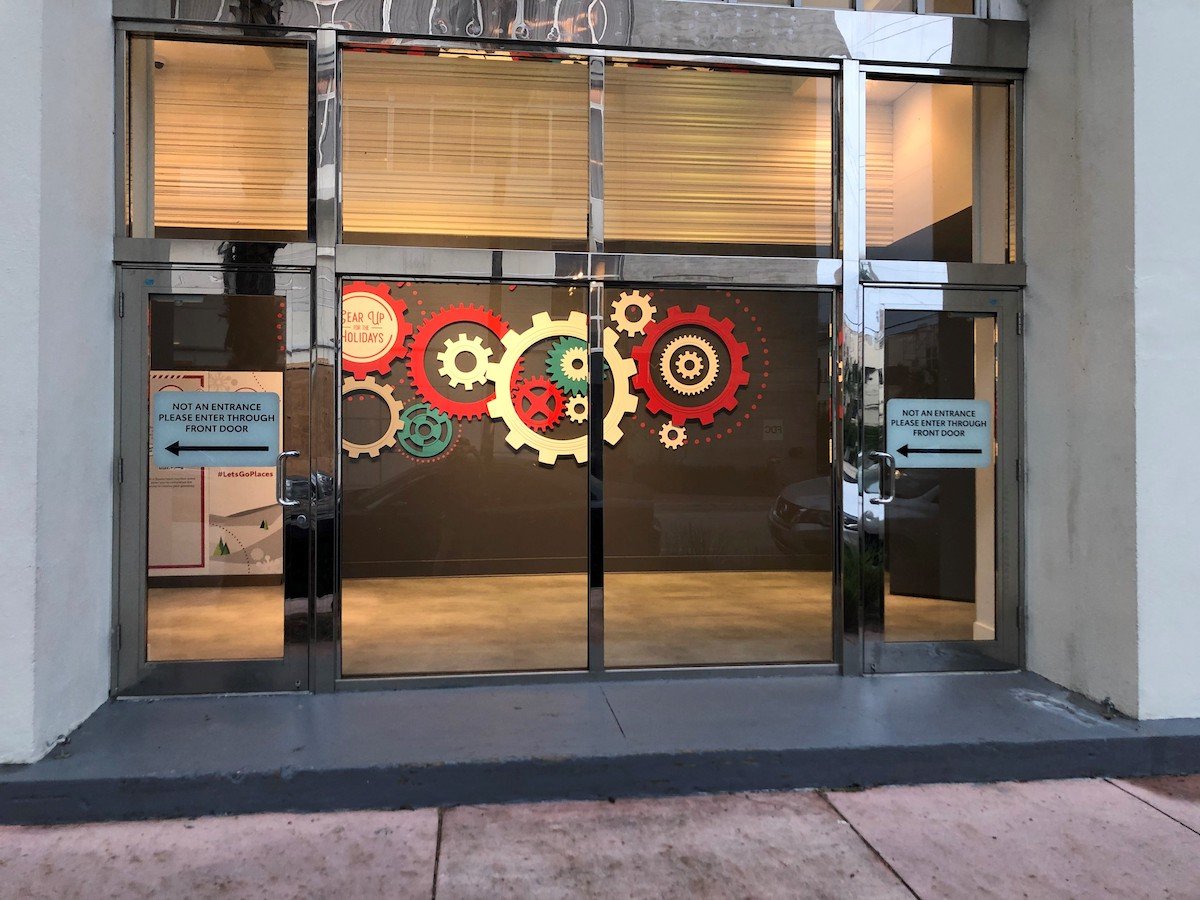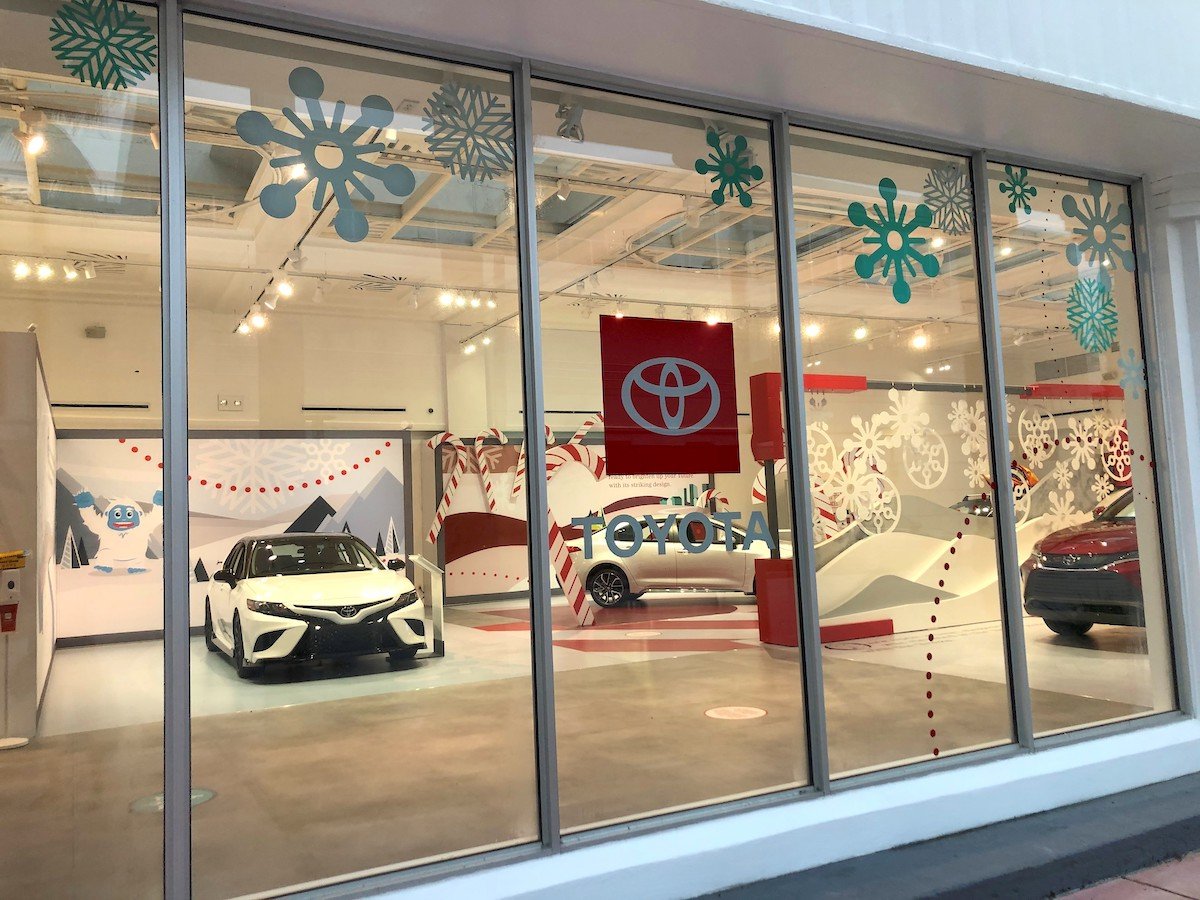 THE IMPACT OF POP UP SHOPS
Crowd control during the holidays is no easy task, and additional COVID-19 guidelines can make it challenging to ensure the safety of all guests and staff.
But with thousands of traditional storefront locations seeing limited foot traffic—and some even being forced to vacate altogether—pop up installations offer an incredible opportunity for businesses of any size to take advantage of temporary in-person installations.
With Black Friday and the broader holiday shopping season just around the corner, there are still a number of ways to creatively repurpose empty (yet valuable) retail spaces. Want to learn more about how pop ups have evolved during the pandemic? Read our blog post.