San Francisco has always been a city brimming with culture, rooted in a deep appreciation for the arts, music, food, and more. We recently worked with the city's Yerba Buena Center for the Arts (YBCA) to produce a vibrant activation just in time for peak summer programming. YBCA has been a staple in the San Francisco arts community following its founding in 1993, and has continued to make a positive impact throughout the city ever since.
Here's how our team at A3 Visual produced a unique and impressive outdoor activation that welcomed guests and visitors to the center.
Artwork and graphics created by blink!LAB Architecture
About the Yerba Buena Center for the Arts
"We believe that culture is an essential catalyst for change," reads YBCA's website, "Therefore, it's the responsibility of arts institutions to spur and support societal movement."
Through a commitment to social, racial, and economic equity and justice, the center is focused on showcasing communities and cultures through art, language, and more. YBCA hosts a variety of exhibitions each year, highlighting creators and community leaders who help spark dialogue among those who attend. Current exhibits include The Healing Project and Pedagogy of Hope: Uncage, Reunify, Heal. You can learn more about YBCA and its mission at ybca.org.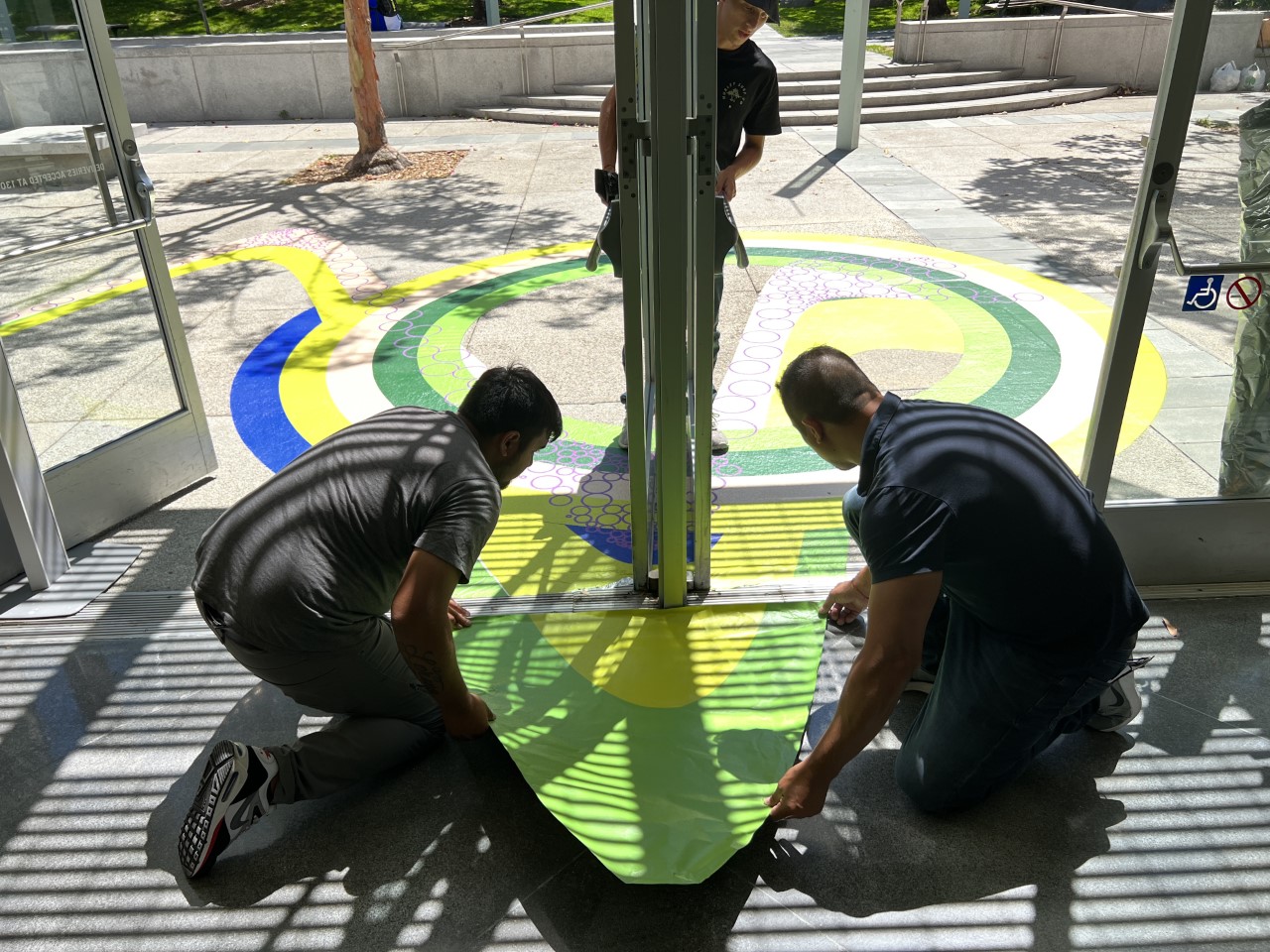 Outdoor Brand Activation by A3 Visual
This colorful, swirling sea of aluminum foil decals was designed to bring the YBCA entrance to life. Complete with custom-ordered materials, these graphics spanned hundreds of square feet and consisted of a variety of shapes and sizes. Each decal was UV-printed to ensure maximum visibility and a vibrant color transfer. Our in-house creative team also provided a variety of design services to outline the necessary cut paths and nesting layout for the individual swirls and shapes.
Once the design files were finalized, we produced eight unique decal graphics. Ranging from 84" across all the way up to 893", these designs created a truly eye-catching effect on the concrete sidewalk outside of the main entrance.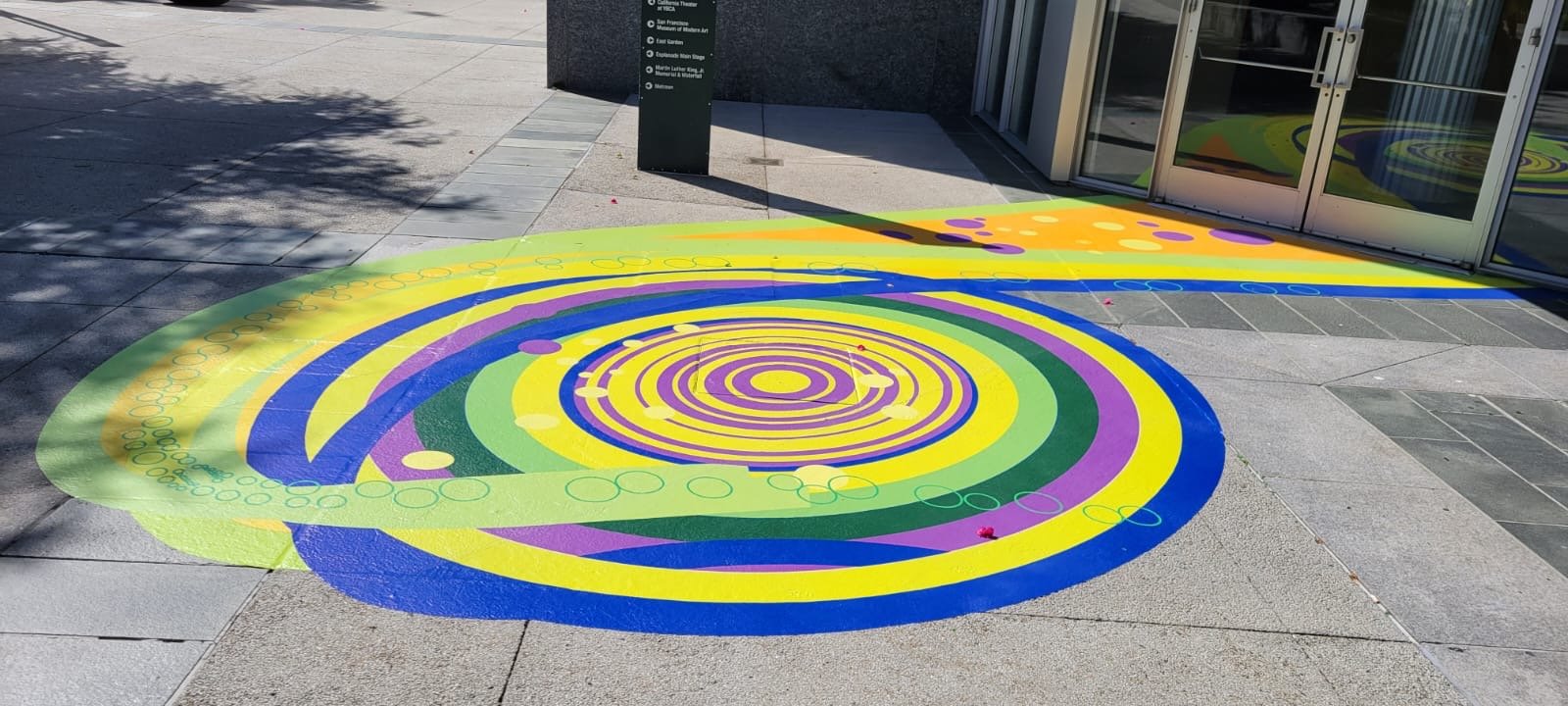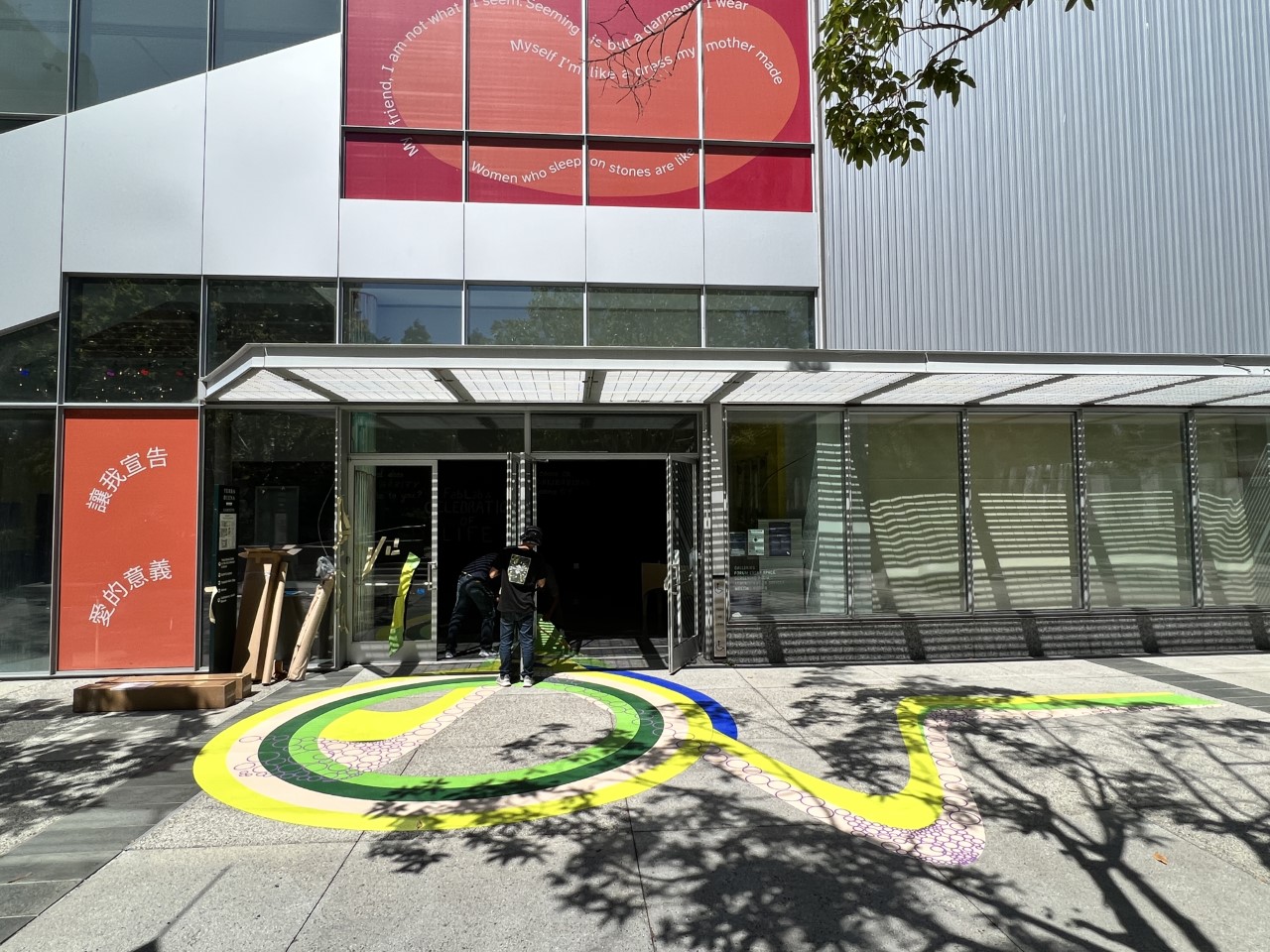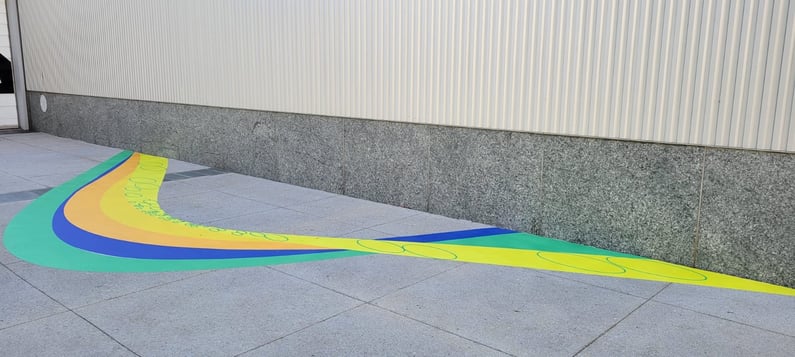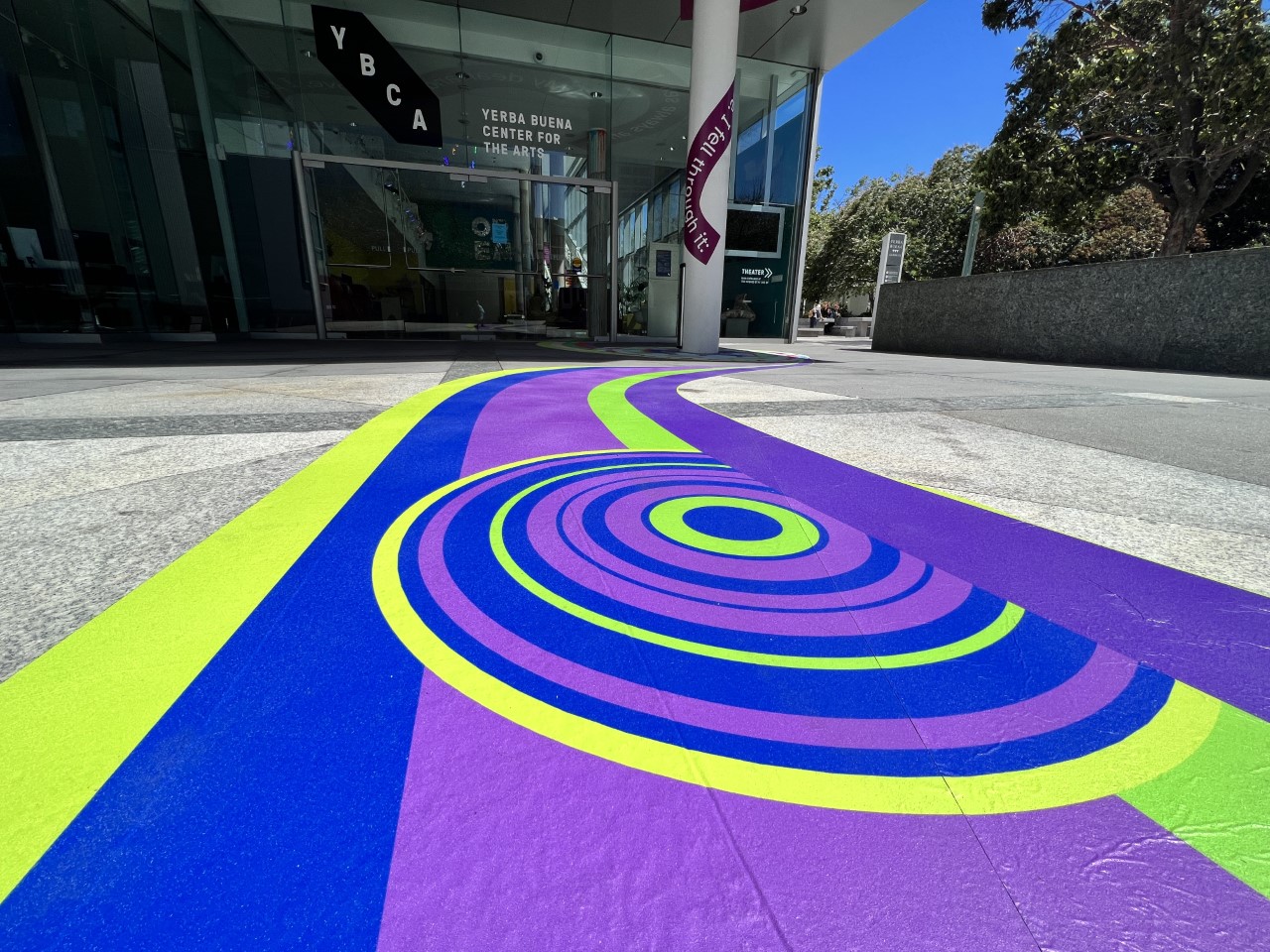 Durable Installations for High Traffic Venues
Especially for outdoor decals, it's crucial that the surfaces be as clean—and dry—as possible for installation day. If an area experiences frequent foot traffic, any accumulated dirt or dust makes it difficult for the vinyl adhesive to successfully bond to the material beneath it. For particularly textured materials—like concrete, wood, and tile—having a clean surface makes all the difference.
Once the designated activation area has been thoroughly prepped, cleaned, and dried, our can team begins the installation process. With a separate staging area typically located nearby, we isolate individual decal graphics to carefully place them throughout a venue, whether that be a front entrance, hotel lobby, or sports arena concourse. Our technically-trained installation crews then ensure each decal is capable of withstanding the potential foot traffic of a given event, ultimately preventing any peeling or unnecessary scuffing.
View more examples of our decal installations at https://a3visual.com/adhesive-floor-coverings and request a free quote today at https://a3visual.com/request-quote.