Later this month, the highly-anticipated new show known as Women of Wrestling, or WOW, is set to premiere across the US. The lineup of athletes, known as the Superheroes of WOW, come from all walks of life and are bringing a new level of exposure to the world of wrestling.
"From sports to politics to business and beyond, women's voices are being heard louder than ever," says WOW owner Jeanie Buss as quoted by Deadline, "and the Superheroes of WOW couldn't be more excited to step into the ring on Sept. 17 and join this revolution."
WOW's original creator, David McLane, has a long history within the sport and is known as a successful producer throughout the wrestling industry. Our team at A3 Visual has collaborated with McLane and his team for over 20 years.
We recently produced a series of print materials for a WOW event including custom-fabricated banners, press backdrops, entrance graphics, and more. Take a closer look at the activation highlights below.
About Women of Wrestling
With compelling backstories and powerful examples of athleticism, the WOW Superheroes have already captivated audiences around the world. With licensing arranged through Paramount Global, the show is set to be syndicated across a wide range of networks and station groups. With millions of viewers tuning in from all around the world, the initial press and promotional events are an important component of the show's rollout strategy. These in-person events help capture the energy and excitement of WOW ahead of the show's September 17th debut.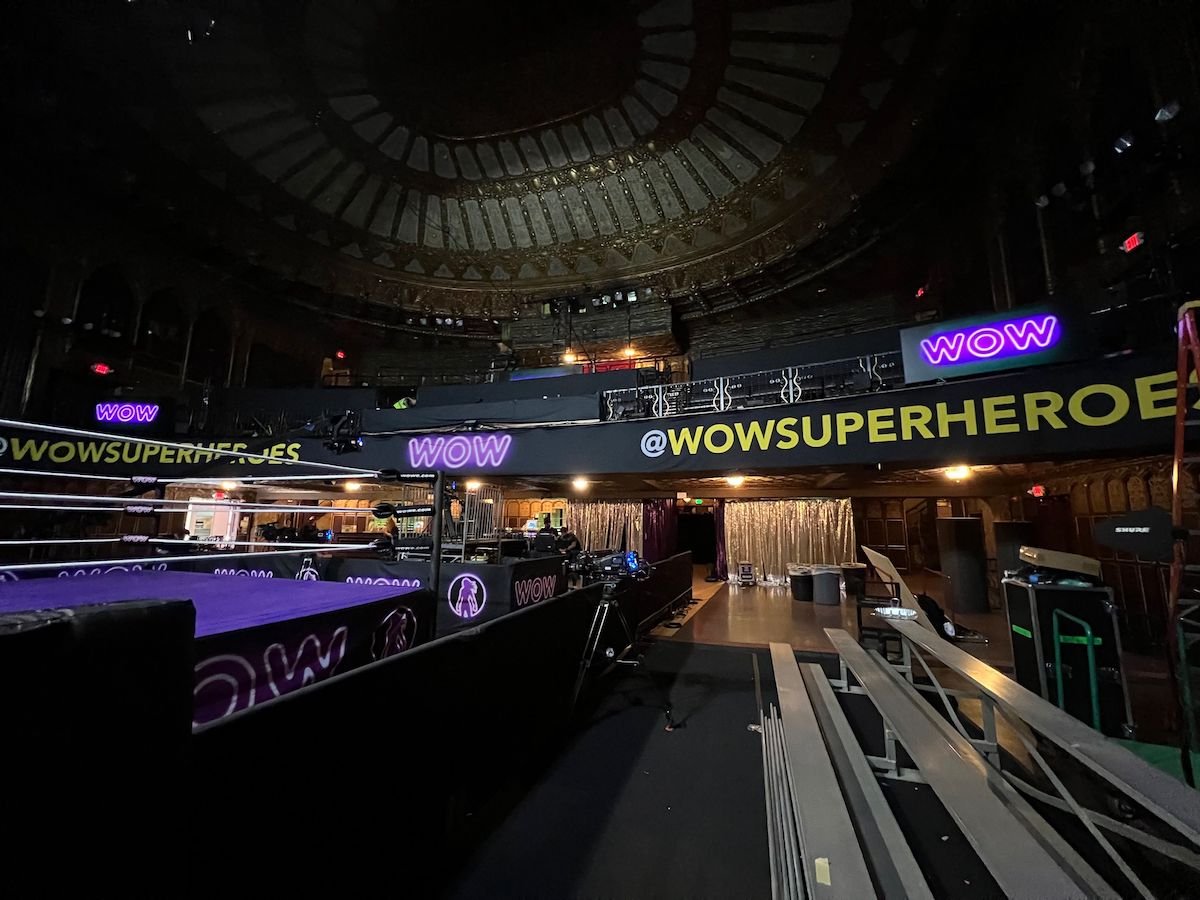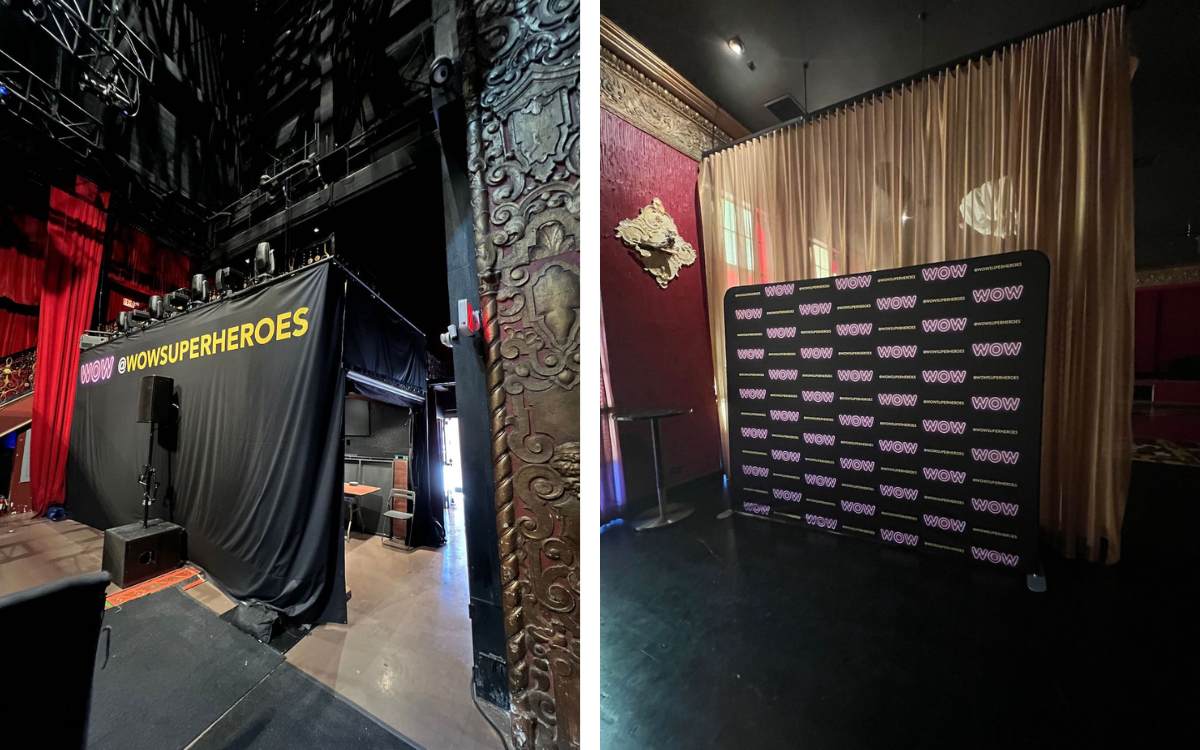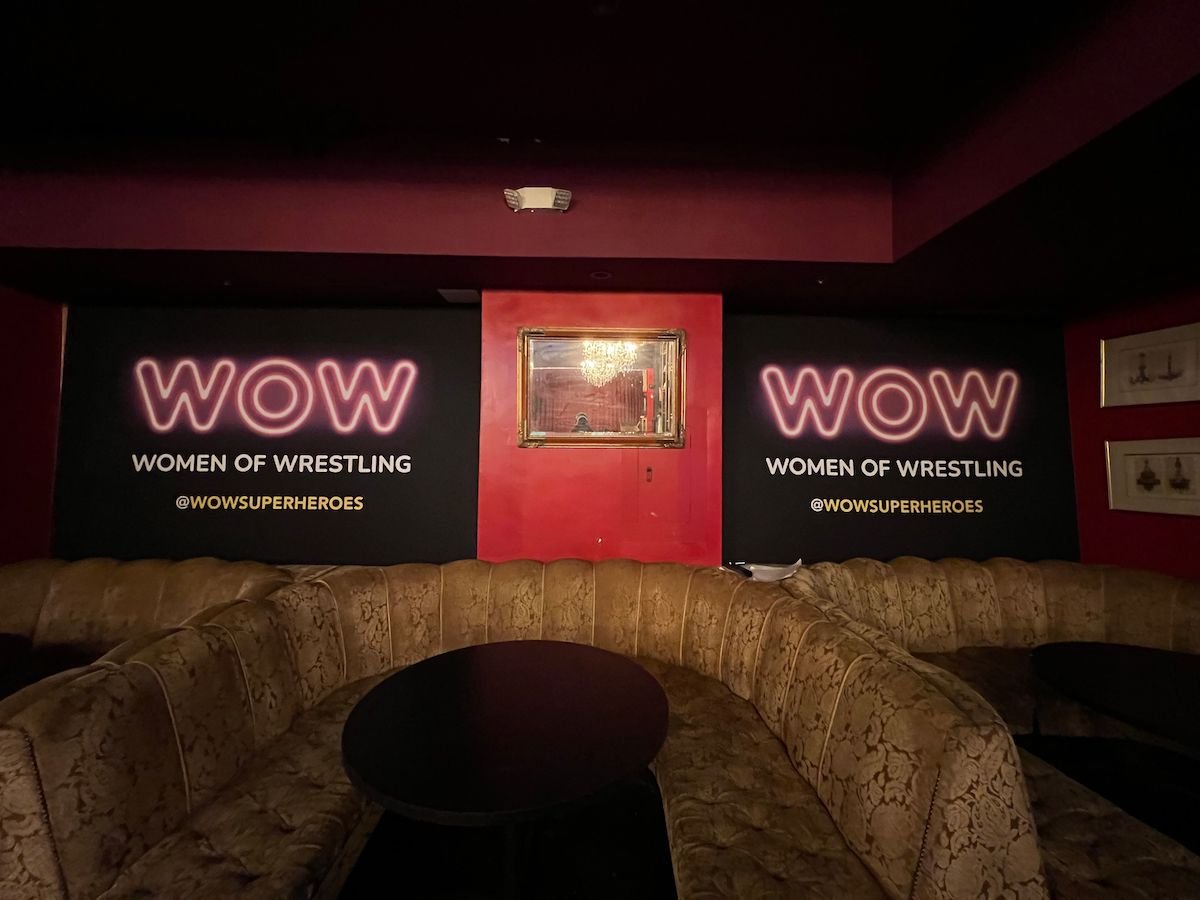 A3 Visual Transforms Women of Wrestling Event Venue
Our team at A3 Visual worked with David McLane as well as the WOW team to produce a show-stopping activation that highlighted the women behind the wrestling.
We fabricated a number of custom print graphics for the event, many of which depicted the 3D-style neon artwork that has become synonymous with the show's branding. Pops of pink, purple, and yellow stood out against dramatic black backdrops as the neon's "halo" effect created a soft glow from behind.
The show's "WOW" wordmark was featured throughout the venue, from press step-and-repeat backdrops to stage wraps, dividers, and more. Each banner was printed using dye sublimation techniques to ensure maximum vibrance and visibility against the dramatic black fabric.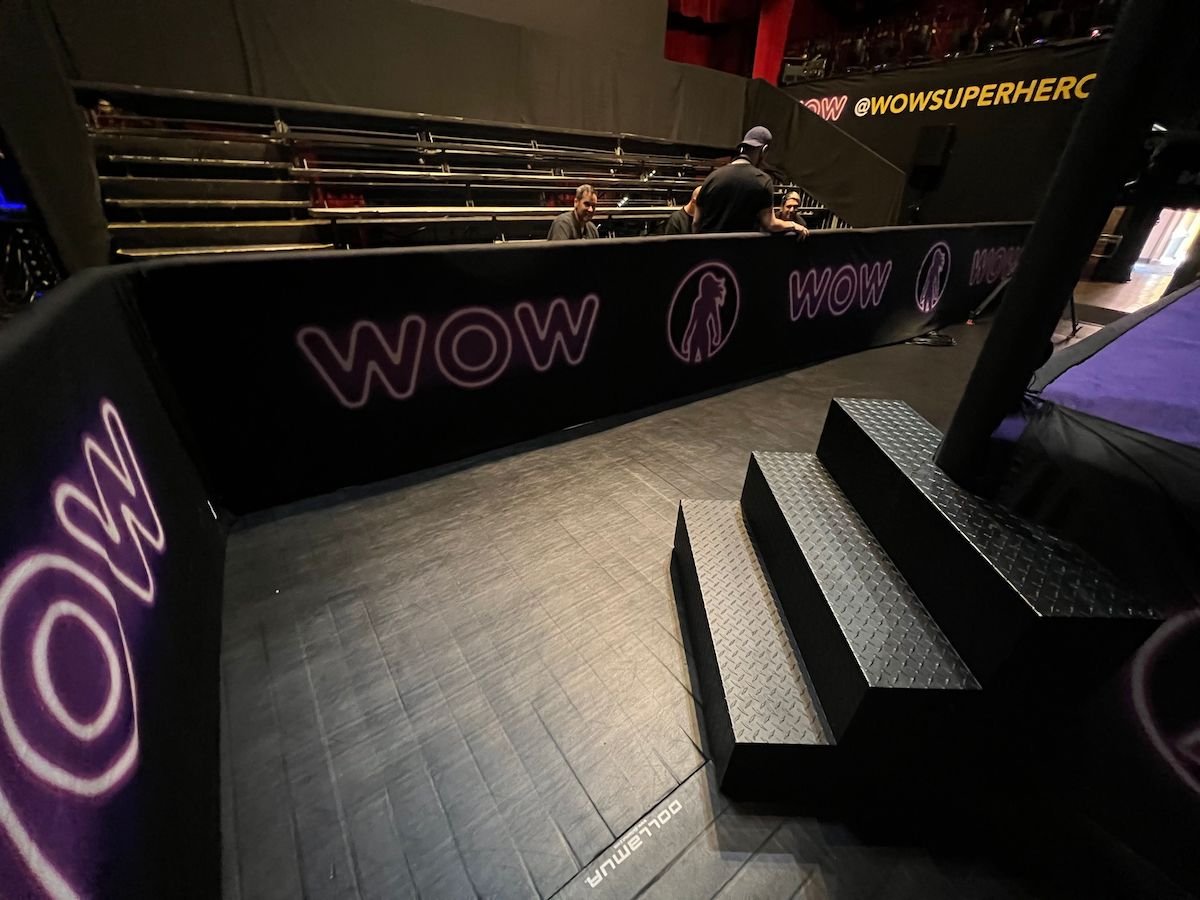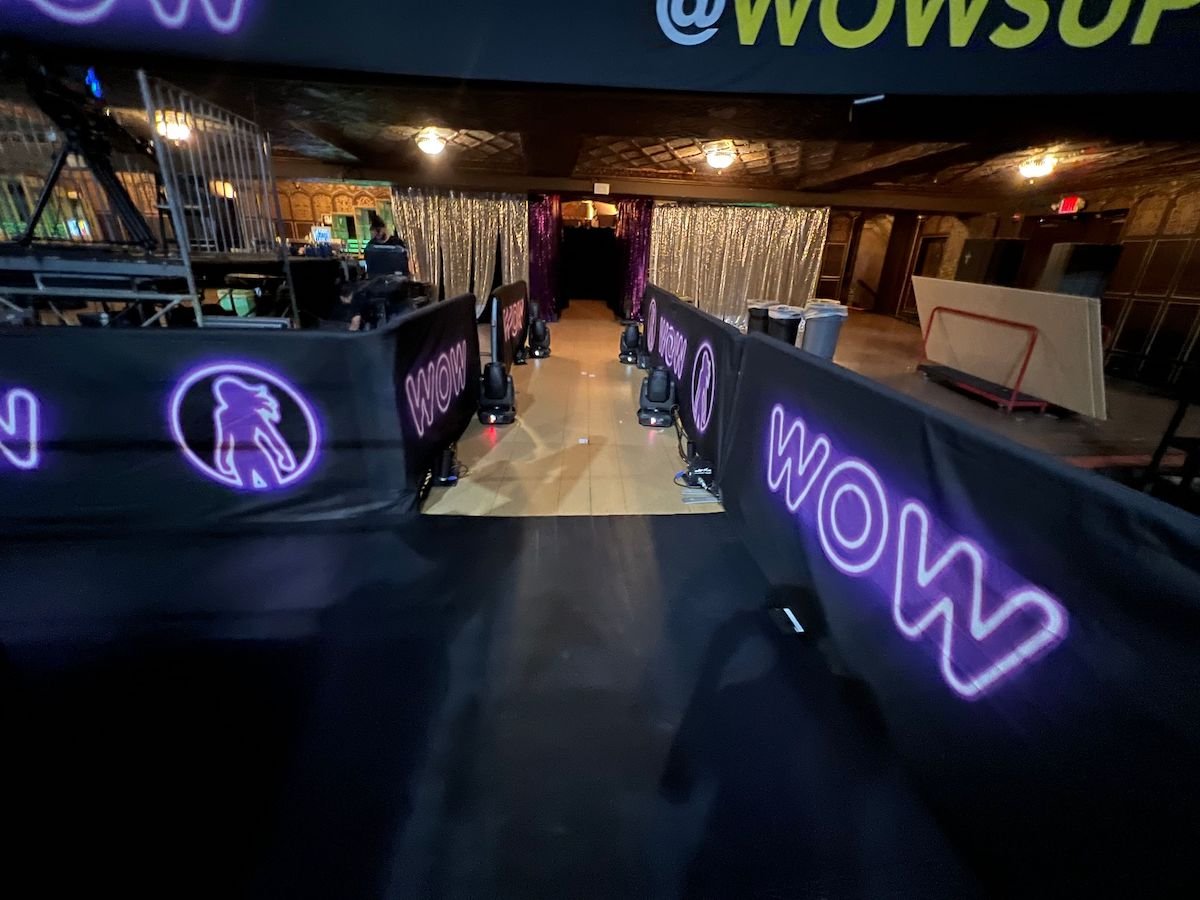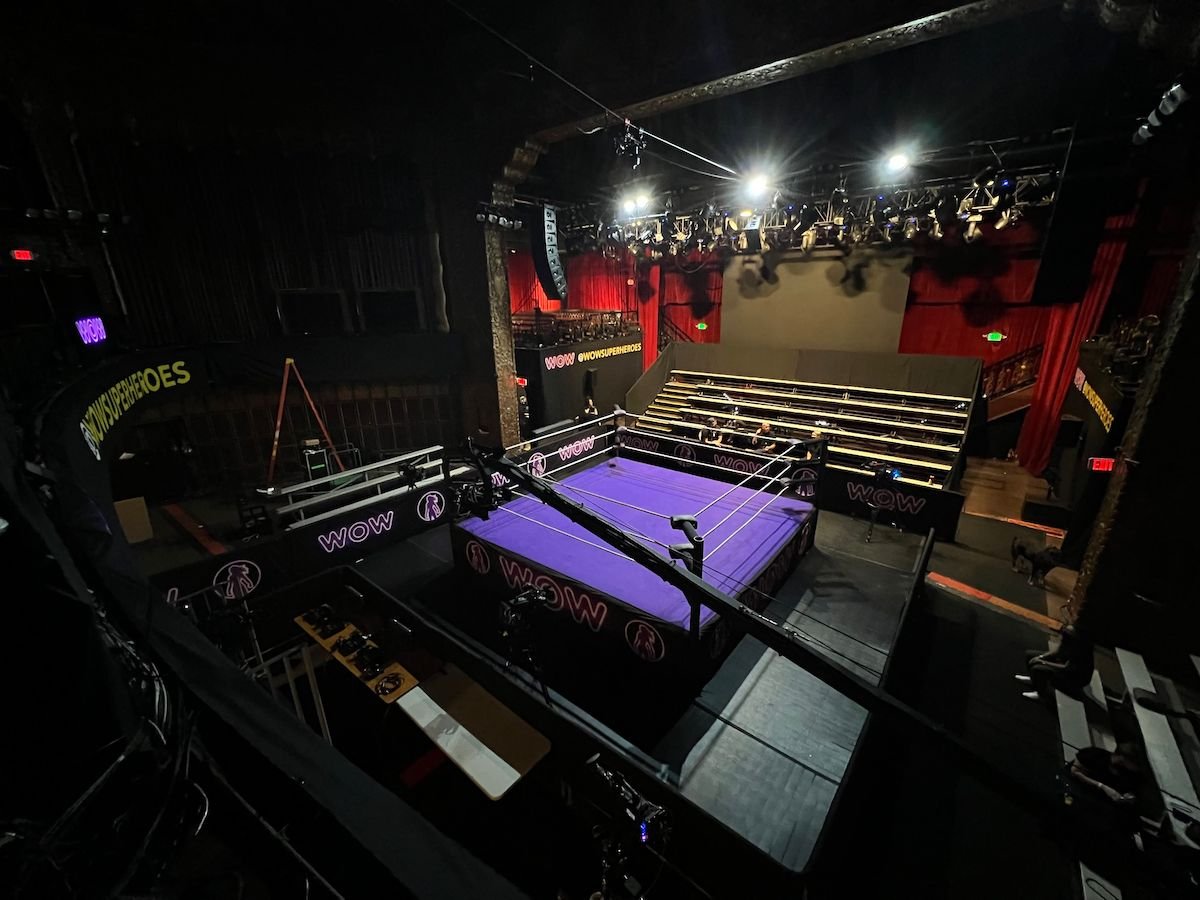 Live Entertainment Graphics by A3 Visual
From in-person sporting events to televised entertainment, our team at A3 Visual has worked with countless client partners to produce some of today's biggest live events—including the Super Bowl, the Oscars, and everything in between.
With over five decades of experience in the large format printing industry as well as our recent expansion into projection mapping and immersive activations, our team is as capable as we are versatile.
View an interactive 3D demo of the WOW activation at https://my.matterport.com/show/?m=9cBRf1shZUs.